ArcGIS Earth is built on the ArcGIS Runtime SDK for .NET. The latest release of ArcGIS Runtime brings major improvements to the July 2021 release of ArcGIS Earth, including an expanded config.xml sharing workflow, an improved Configuration Manager UI, as well as additional enhancements.
Highlights
In the previous April 2021 release, config.xml distribution was improved across the ArcGIS ecosystem. Starting with ArcGIS Online 9.1 and the upcoming ArcGIS Enterprise 10.9.1, ArcGIS Earth configuration files can be uploaded and hosted as .xml files. In the newest release of ArcGIS Earth, users have the ability to share local configuration files with their organization as .XML files directly through the ArcGIS Earth Configuration Manager.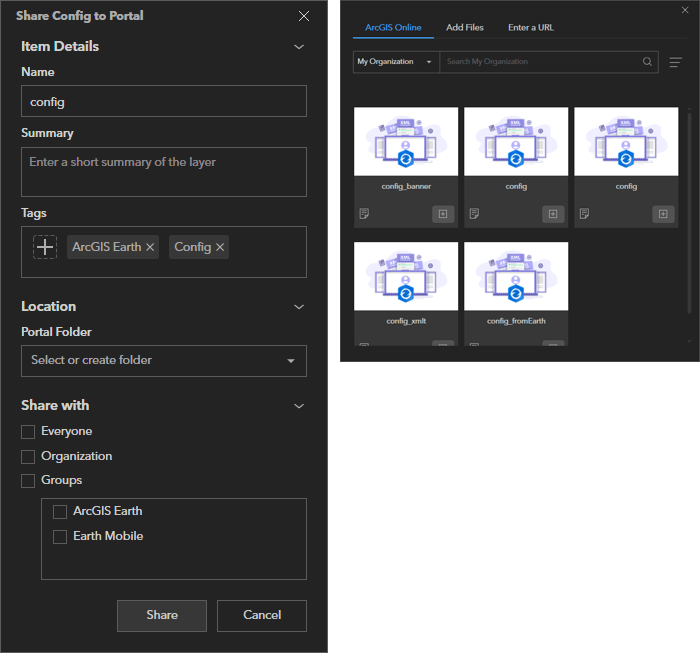 New Features
Visibility Range
Visibility range is supported for most data types, providing flexibility to set layer visibility at a specified range and get the best view of your data at various levels of detail. If the layer has a preset scale, it can be read accurately in

ArcGIS Earth

.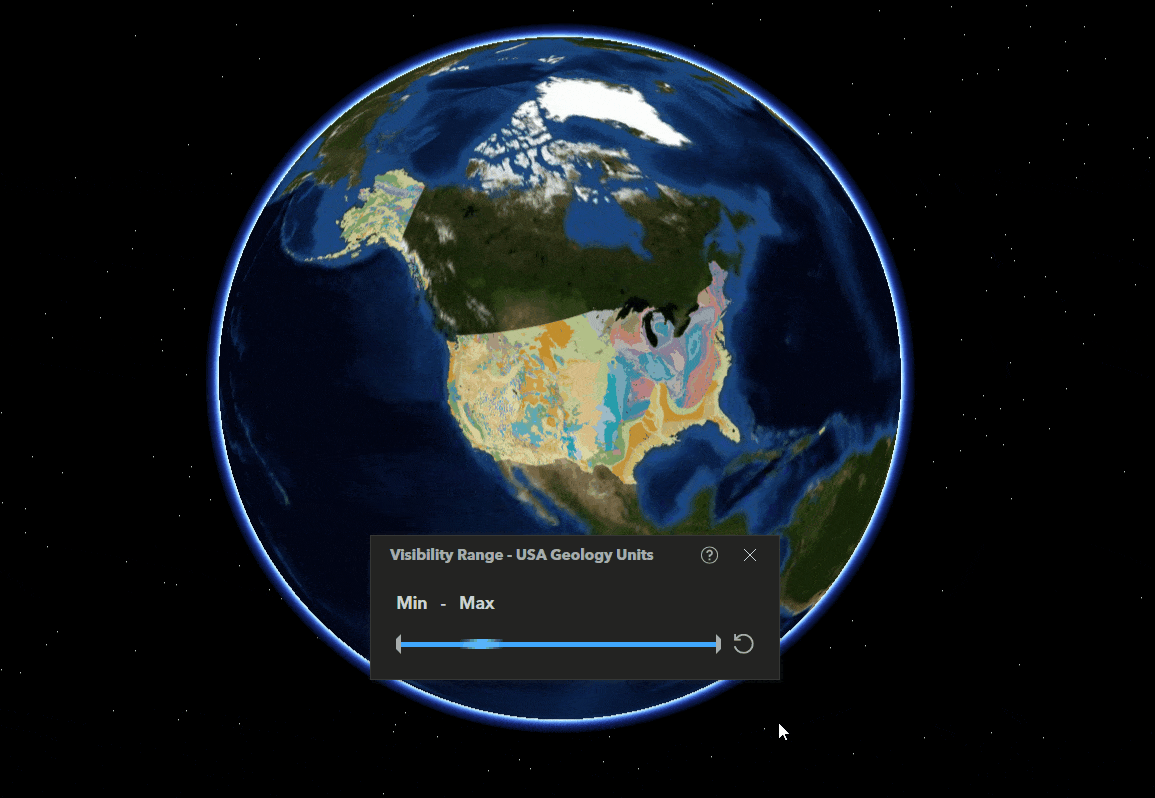 Layer Icon Customization
We're happy to introduce a popularly requested feature with our new release of ArcGIS Earth: the option to customize layer icons. Layer icons in the table of contents can now be customized based on each layer type or folder type. With a custom icon file and layer type specified in a per-user JSON file, the

ArcGIS Earth

 default layer icon in the table of contents will be replaced by the customized icon.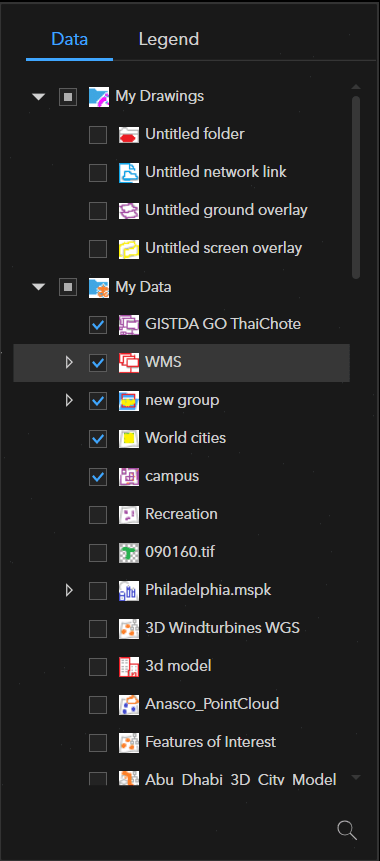 Enhancements
Microsoft .appx Equivalency
The July 2021 release of ArcGIS Earth

, when installed from the Microsoft Store, is now equivalent to

ArcGIS Earth

installed using an executable file (downloaded from the ArcGIS Earth product page) in terms of the following:
Users are now able to sign in to

ArcGIS Online

using social account credentials, such as Google single sign-on, if the account is associated with your organization.
Default app for KML, KMZ, or MSPK—

ArcGIS Earth

 can be set as the default app to open a KML, KMZ, or MSPK file. Double-clicking the file icon will start 

ArcGIS Earth

 and open the file directly in 

ArcGIS Earth

.
Undo and Redo
The new release of ArcGIS Earth includes the ability to undo and redo actions while editing KML properties, including colors, styles, labels, views, information, and more. The default maximum undoable value is 100.
Time Format Unification
The format of time elements displayed in ArcGIS Earth will match the operating system settings for Short Date and Long Time.
Download the July 2021 release of ArcGIS Earth on our website, and visit the ArcGIS Earth Resources page for free training materials and tutorials.   
Commenting is not enabled for this article.