There are several benefits to storing and sharing data with file geodatabases. While shapefiles have limited storage capacity, file geodatabases are practically unlimited. ArcGIS Hub now supports downloads of file geodatabases, making it easier for organizations to share volumes of data on their hub sites. By enabling your geodatabases for export, we also make sure they remain consistent with other downloads and update automatically.
Enabling export is as simple as clicking a checkbox. Just make sure that the file geodatabase you're working with has been uploaded to your ArcGIS Online organization as a hosted feature layer.
Sign in as an administrator to your ArcGIS Hub's primary ArcGIS Online organization.
Click Content.
Find or upload a file geodatabase. Make sure it's published as a hosted feature layer.
Click Settings.
Save your changes.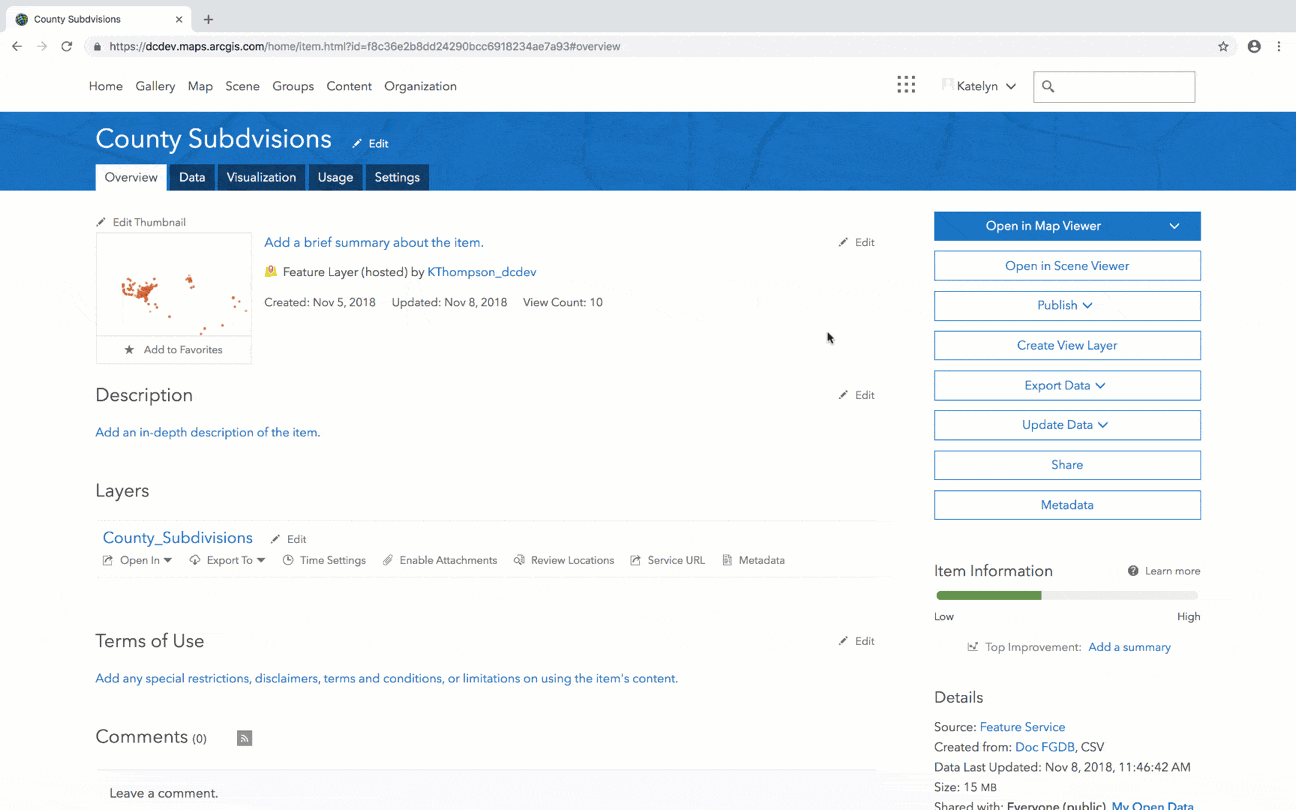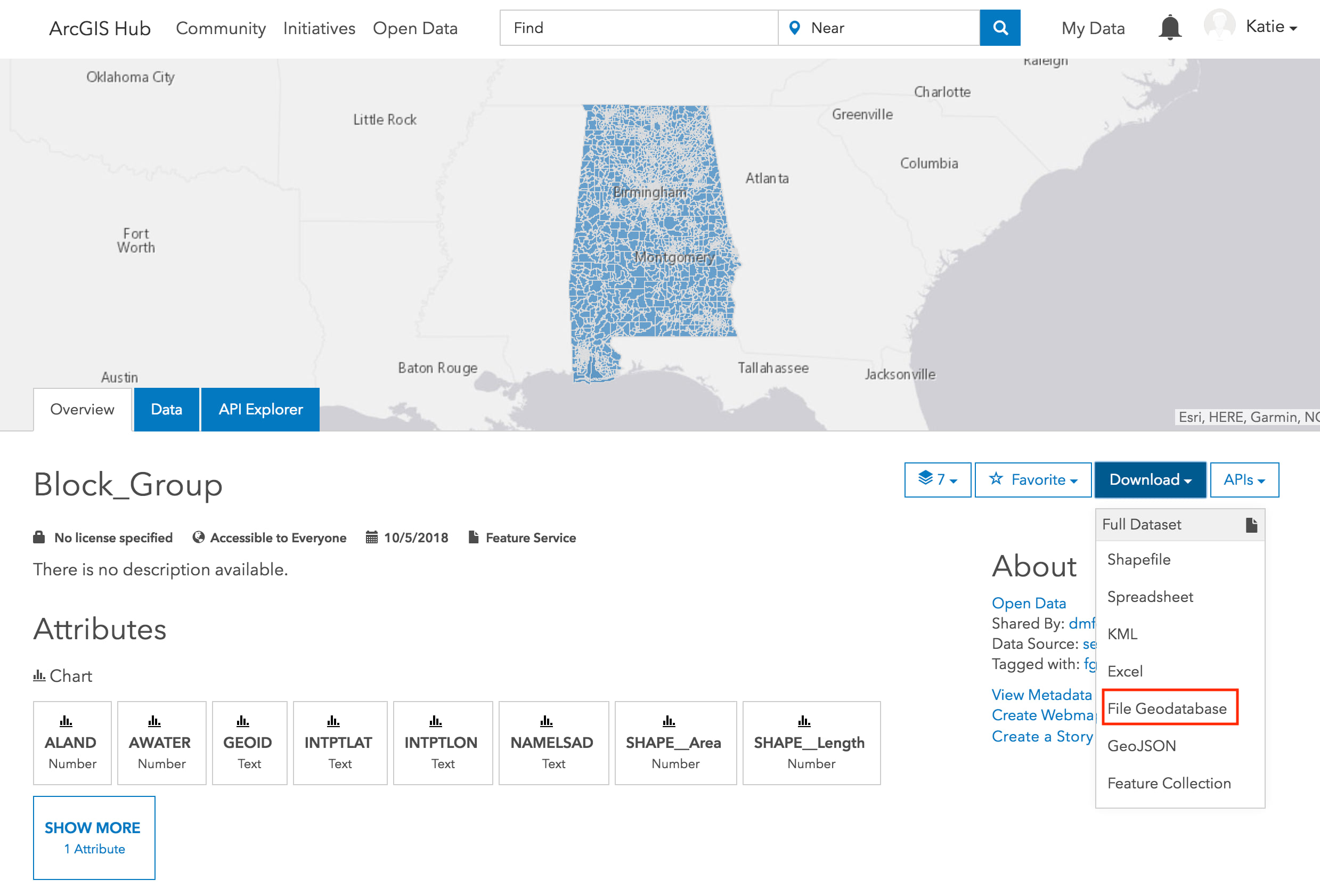 For more information, visit our documentation, and as always, feel free to reach out to us on GeoNet.
Commenting is not enabled for this article.