Things change when people get together.
Recent updates to the ArcGIS Hub event management system allow Initiative team members to easily publish and share events to their community in order to spark discussion and activity around shared visions and goals. The enhancements you'll see with the new update include:
A simpler, mobile-first design focuses on the information you need to get started with publishing and managing your events. Just click an event's title to navigate from the event list to the event page or related Initiative.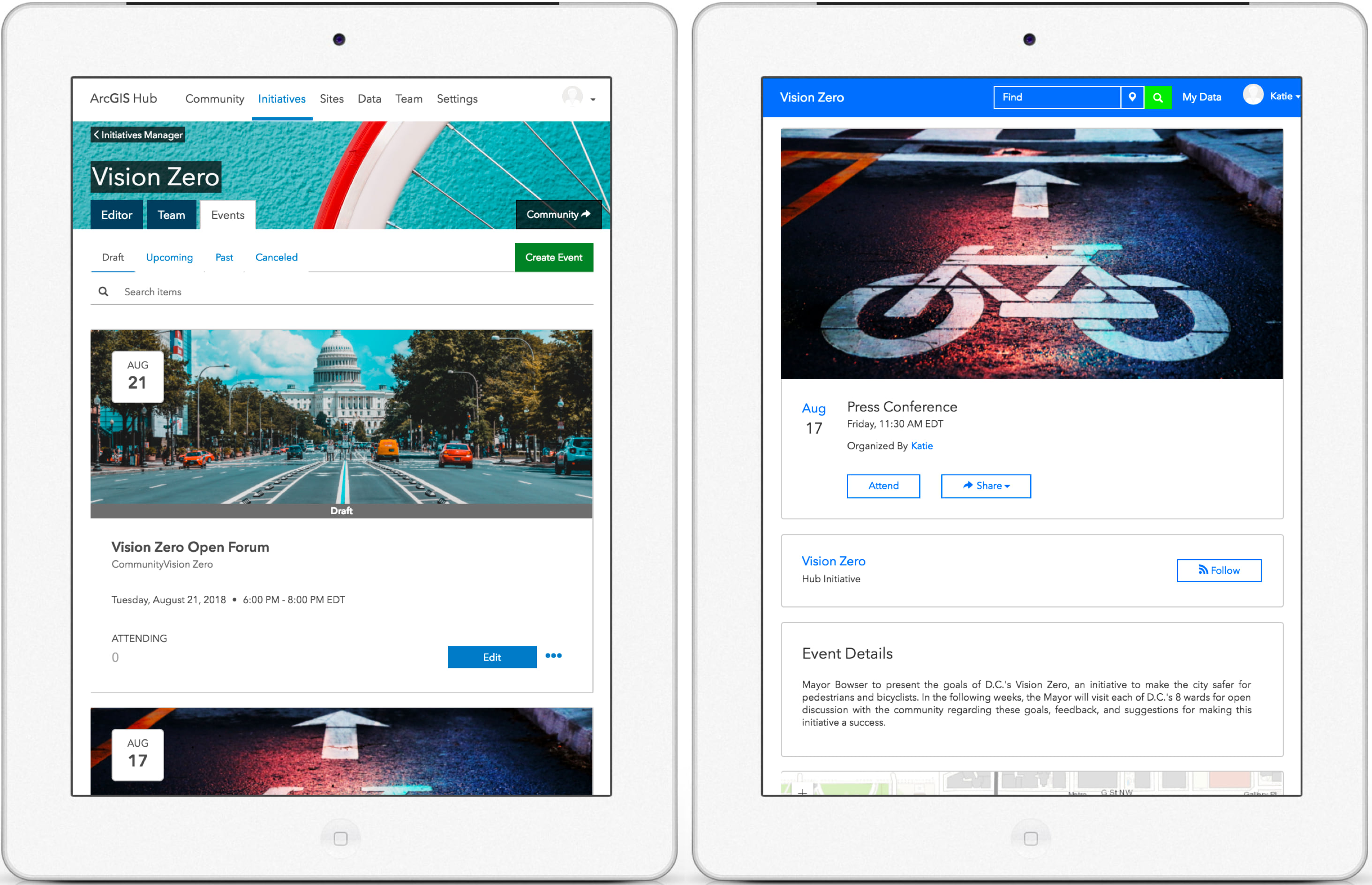 A better calendar makes it easier to say when your event is happening. Set time zone to make managing event schedules more useful for event organizers around the globe.
More convenient ways to attend include options for both in-person and online events.
Got sponsors? Brand your event and provide more contact information for sponsors and event organizers.
If you need to cancel, you can provide an explanation to keep your attendees informed. Don't worry, the explanation is optional. We'll automatically update your event's page and send out a notification to all attendees.
A redesigned event page easily allows you to make edits, customize your event with an image, send messages to attendees, and share the event directly to Facebook and Twitter.
Not ready to publish your event, yet? No problem, you can save draft events that are only visible to you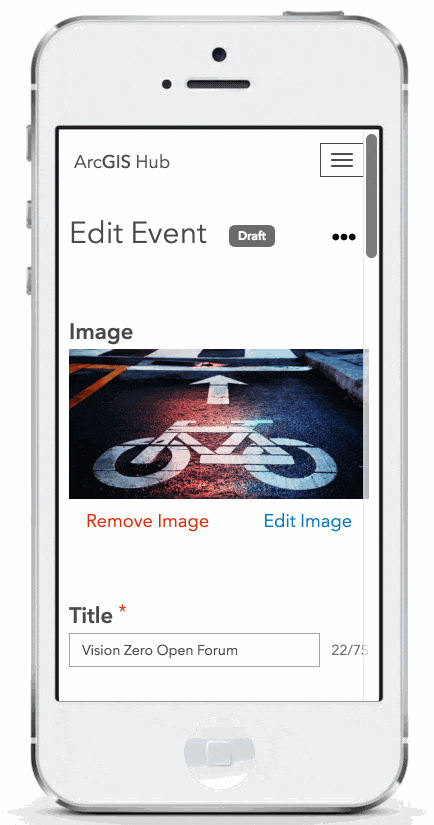 Get Started
An administrator must update your Hub before you can see these new features. If your Hub isn't yet updated, the date and time fields for past events are no longer editable and you cannot reactivate canceled events. To update, ArcGIS Hub admins can navigate to events, either through the Community tab or Initiative Manager, and there they'll be prompted with the option to update.
To learn more about how you can start sharing events using ArcGIS Hub, visit our website, explore the Hubs around the World story map, and take the Hub Readiness Assessment. You can also follow us on Twitter, or review our changelog for more updates. And feel free to connect with us on GeoNet.
Commenting is not enabled for this article.