Our planet is swimming in data. What we sometimes lack is the information derived from data that can drive decisions.
For example, since the mid-1990s, measurements of global chlorophyll concentration in the ocean have been consistently measured from Earth observing satellites. This data has been fundamental in our understanding of phytoplankton patterns and ocean primary productivity dynamics, the global carbon cycle, and how climate change is impacting coastal and oceanic ecosystems. Understanding is a first step, driving action is an aspirational goal.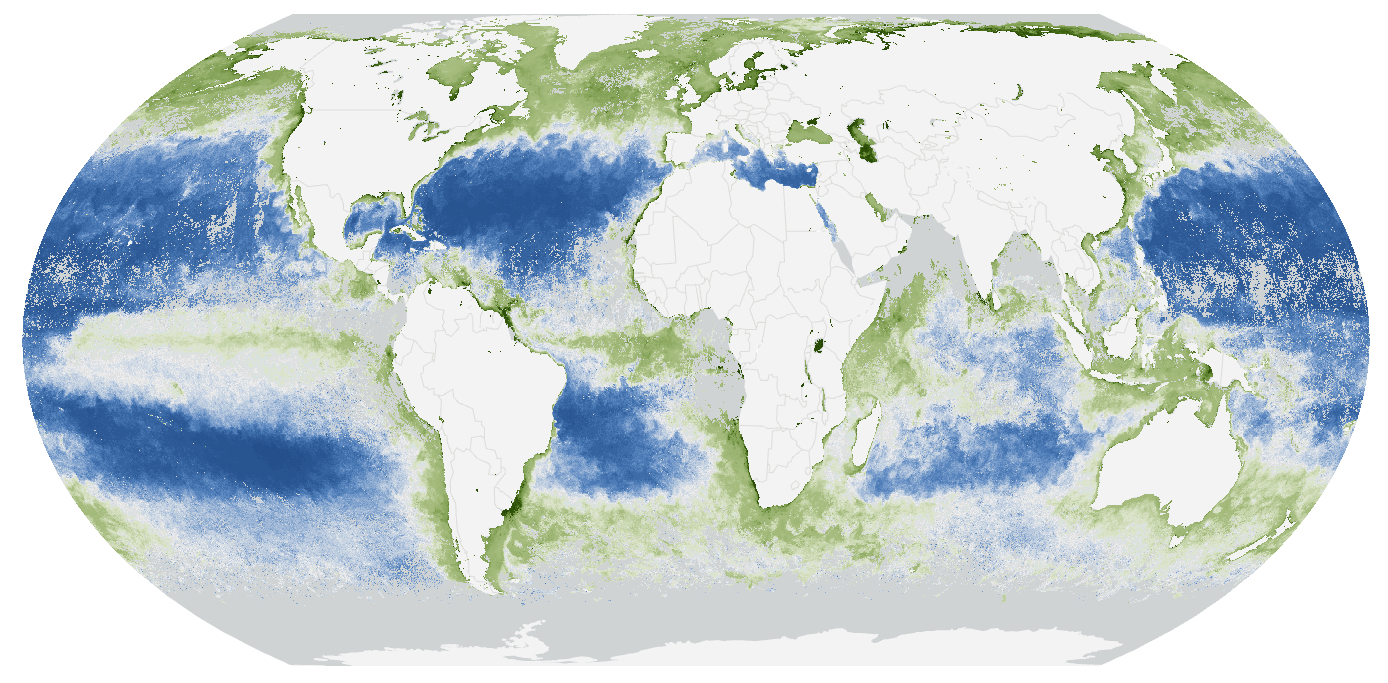 GIS Supports Multidisciplinary Workflows
A new collaboration between the UN, GEO Blue Planet, and Esri is using these same observations to drive better decision making and planning in support of the Sustainable Development Goals. Specifically, SDG 14.1 calls for countries to prevent and significantly reduce all forms of marine pollution by 2025. But to do that, individual countries need to understand how much pollution is moving from land to ocean and have access to open, reliable and routinely updated information products to guide policy as it is made and modified.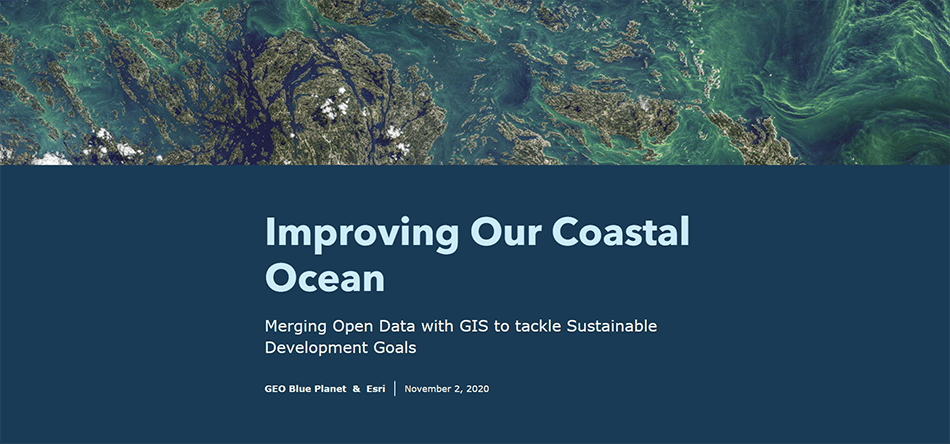 SDG 14.1a – An Index of Coastal Eutrophication is helping countries to meet that goal. You can read more about it in this StoryMap, or listen to Keith VanGraafeiland, Esri's lead engineer on the project, explain how GIS is leveraged to process data into understanding and drive action.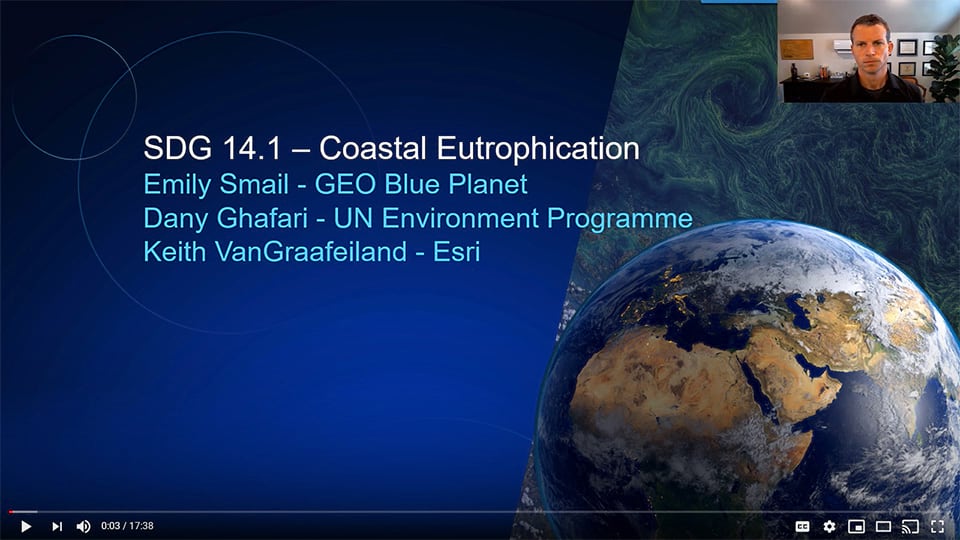 A Spotlight on Teamwork
The Group on Earth Observations (GEO) has brought special recognition to this project by awarding it the 2020 GEO Sustainable Development Goals (SDG) Award for the Special Category, Collaboration. The video below, from GEO Week 2020, shows Dr. Argyro Kavvada, the GEO EO4SDG Executive Secretary, presenting the award to team members Emily Smail (GEO Blue Planet) and Keith VanGraafeiland (Esri).