The June 2019 ArcGIS Online update introduces new features and key updates throughout the site.  The same applies for configurable apps, as well as introducing several new app templates.  We've addressed various bugs and also added key enhancements to existing apps.  Check out the highlights for configurable apps below.
Introducing: Attachment Viewer
Review locations, view media attachments, and explore feature information using the new Attachment Viewer.  This app makes it easy to explore information at the feature level and view details that come from both popup information and associated attachments.  For this release, photos and videos will display in a large window based on which feature in the map is currently selected.  Navigation arrows make it simple to toggle between features and also toggle through multiple attachments per feature.
This app is optimized for use in both desktop and mobile browsers.  For an in depth breakdown of what this app is all about, please check out our Attachment Viewer blog.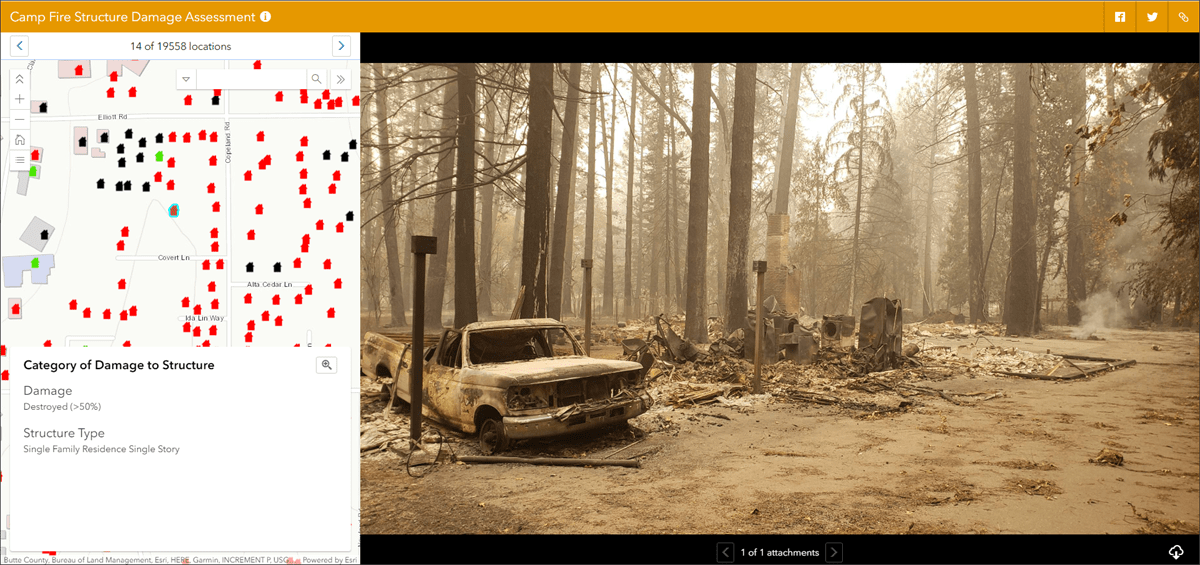 Introducing: Zone Lookup
Zone Lookup is a new app that makes it simple to discover information about your location.  In emergency response situations, it can be used to quickly lookup what zone you are in, assess important information about that zone, and make a critical decision.  Information is gathered based on a user's current location, or from an address or place search.
Zone Lookup has been optimized for use in both mobile and desktop browsers, and with accessibility in mind, has been built to be WCAG/508 compliant.  This is in line with our larger goal of working to make all of our apps reach this standard.  For a deeper dive into configuring and using Zone Lookup, please check out our Zone Lookup blog.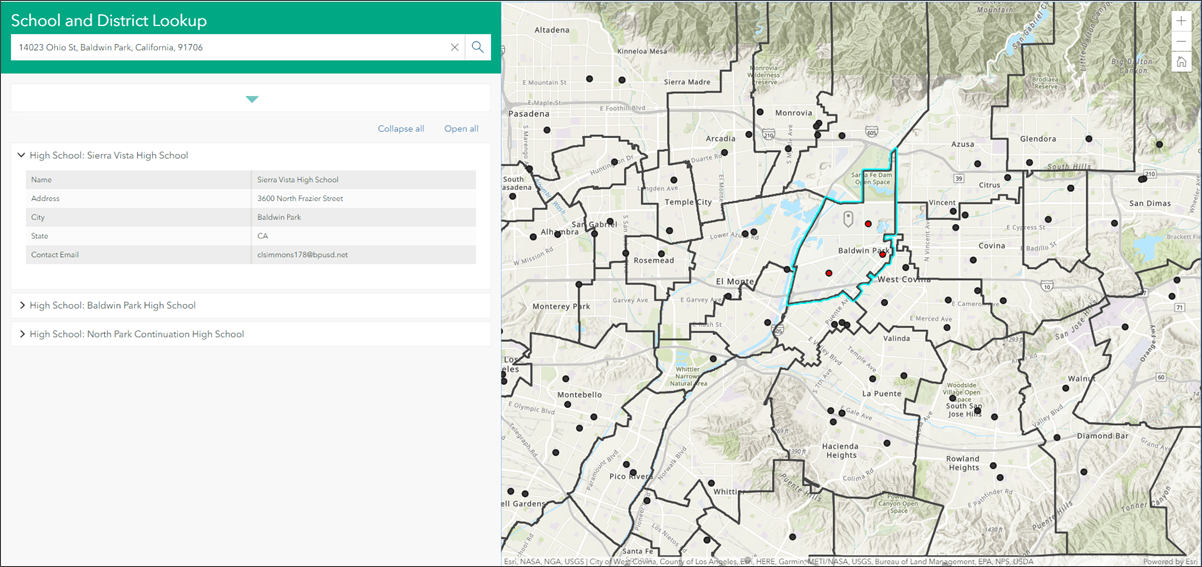 Interactive Legend Updates
Interactive Legend was introduced in our March update, and it allows users to visualize features on a map by using the interactivity of the legend elements to select different classifications of features.  With this release, we have rolled out three key updates to the app.
Feature Count-  The legend will now show the number of features that are displayed in the map based on what has been toggled on and off.  There is a total count which includes the count from all classifications of features, and also each classification includes its own count.  Note: this is an optional choice that can be controlled with a checkbox in the app's configuration panel.
Zoom To-  A new button on the legend will update the map extent using zoom and pan to show all features that are currently toggled on.  If certain feature classifications are toggled on or off, use this button to quickly update the extent to see all features you have interacted with.  Note: this is also an optional choice that can be controlled on the app's configuration panel.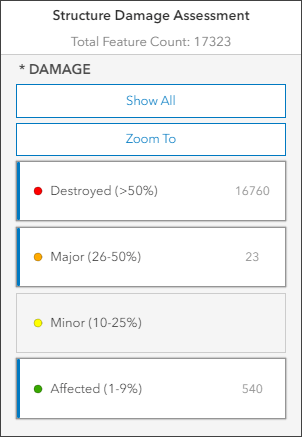 Support for new drawing styles-  This update includes support for two new drawing styles: Relationship and Location (Single Symbol).  The relationship smart mapping style can visualize the relationship between two numeric attributes and the Interactive Legend allows you to click to select the different classification color squares of features.  Likewise with the other drawing styles, use the Zoom To and Show All buttons to have full control over how the data in the map is visualized.  Also included with this update is the ability to interact with features using the standard Location (Single Symbol) style.
Check out the following blog for all the latest details specific to Interactive Legend: Create simple filter apps with Interactive Legend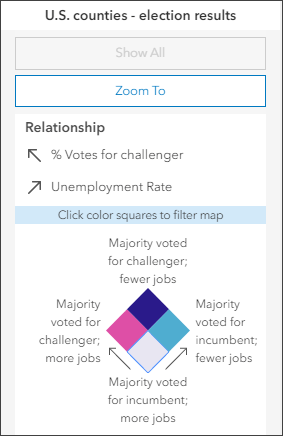 Commenting is not enabled for this article.