Our most recent update to the Esri Vector Basemaps includes new community contributors. Additionally, updates from our commercial provider HERE, open sources, and our community provide refreshed content across all our vector styles. These are accessible through the ArcGIS Living Atlas of the World. To use vector maps in the basemap gallery, your organization's  administrator can set the default to Esri vector basemaps. Vector basemap gallery is the default for new organizations.
---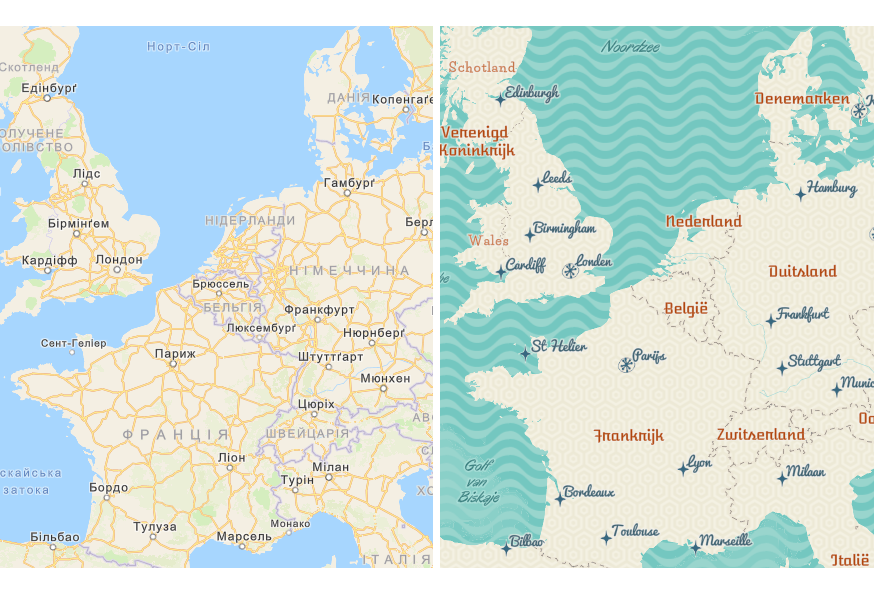 Dutch & Ukrainian Localized Map Content
Two languages join our ever-growing list of localized basemaps. In addition to English, we've released maps in 20 languages. Localized offerings now display across 21 styles. Users have the ability to access localized content through JSON editing of their custom styles. See details in the Esri Vector Basemap Reference Document (v2) how to display translated labels in your own map. For localized language maps in your ArcGIS.com gallery, change your organization's Region and Language in the General settings. Make sure Esri vector basemaps are the default. This option is in the Map settings. Releasing more languages and updating existing ones are planned for future releases. Links below direct you to each language group of web maps:
Arabic | Chinese (Hong Kong) | Chinese (Simplified) | Chinese (Taiwan) | Czech | Dutch
Finnish | French |  German | Hebrew | Italian | Japanese | Korean
Polish | Portuguese (Brazilian) | Russian | Spanish | Swedish | Turkish | Ukrainian
---
Community Maps Program
How can you contribute content to the Esri Vector Basemaps? Good question! There are three main ways to join the community. Share your organization's local, authoritative content. Add detail through the Community Maps Editor for special areas of interest like a school or work campus, park or recreation area. Provide Feedback by marking up the map with what to fix. Contributions are integrated with data from other providers. It gets published and hosted by Esri as part of ArcGIS Online basemap layers.
---
Customizing Styles
Customizing styles is of one of the biggest benefit of the Esri Vector Basemaps. Simple changes such as changing colors, fonts, or even turning off features can make a big impact. Access the Vector Tile Style Editor app from the Change Style icon under any Esri Vector Basemap layer (ArcGIS Online log-in required). The Style Editor app is also accessible from the Esri Developers site. See this documentation page for information on using the app. If you're making more involved changes, such as revising disputed boundary lines, see the Reference Document for how to edit the JSON.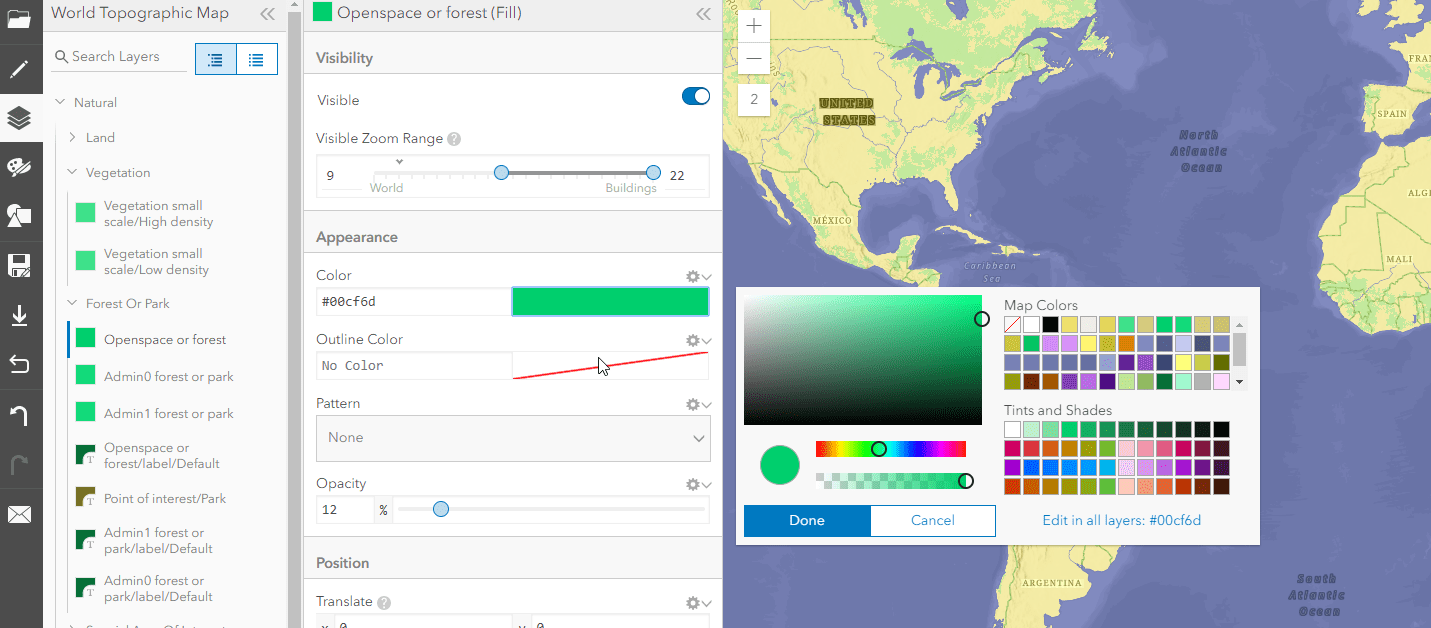 ---
Creative Style:  Corporate Map
Blue! This blue corporate-themed map with a minimalist appearance was recently added to the ArcGIS Living Atlas of the World creative vector basemap gallery. John Nelson produced this hybrid map that uses, at global to local scales, the Corporate basemap and transitions into Esri World Imagery at the street level where, at such a scale, visual indicators in imagery provide valuable context.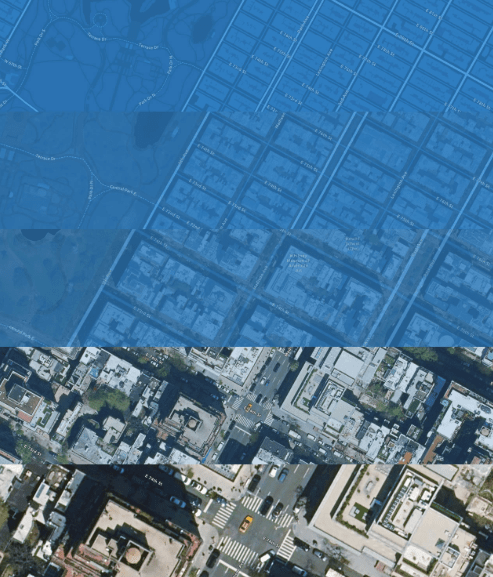 ---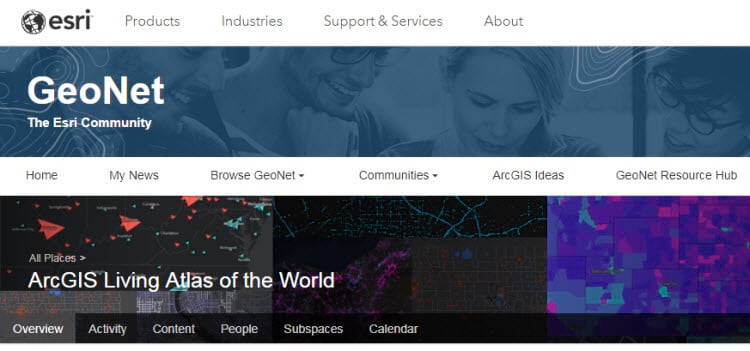 GeoNet | The Esri Community
Visit the ArcGIS Living Atlas of the World product page on GeoNet. Ask questions, share custom styles, and browse this space for the information you need!
Commenting is not enabled for this article.