The new Map Viewer, the next generation map making tool in ArcGIS Online and ArcGIS Enterprise, provides brilliant ways to visualize data and build compelling web maps. Discover the powerful capabilities of the new Map Viewer through the resources provided below. Understand the differences between the new and classic map viewers, and when you need to use a specific map viewer to complete your workflows.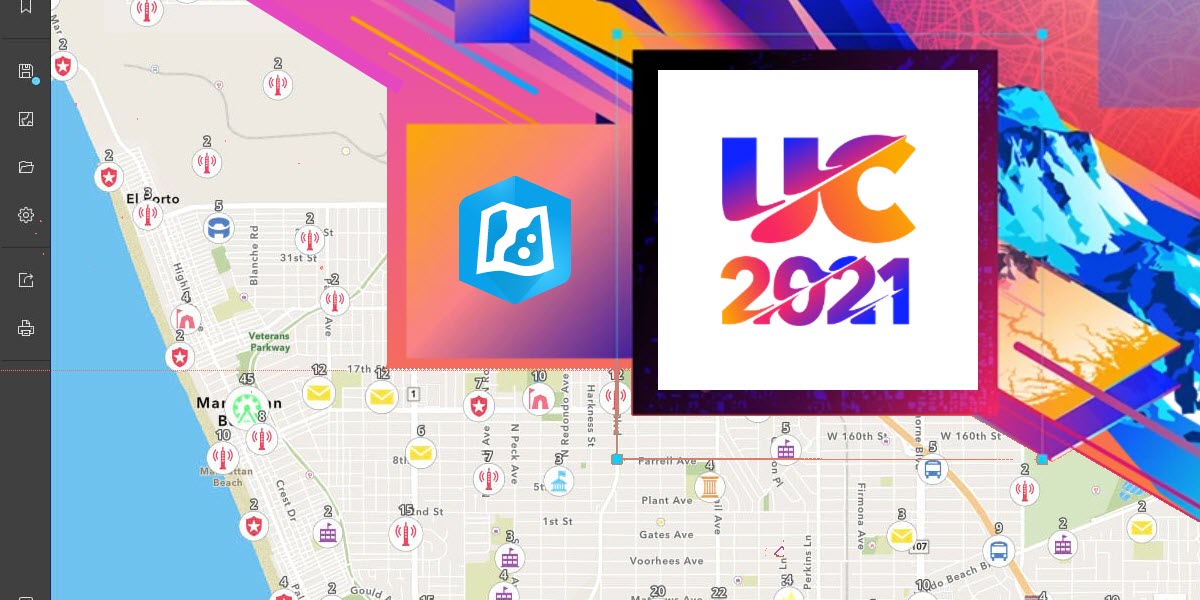 New Map Viewer Demo from Esri UC
Go from data to impactful maps in minutes with the new Map Viewer. Watch this recorded Esri UC session to:
Familiarize yourself with the powerful capabilities of the new Map Viewer.
Understand how to transition your existing workflows from Map Viewer Classic.
Learn about new tools and improvements to data exploration and visualization.
Get inspired to create beautiful and informative data products.
Tale of Two ArcGIS Online Map Viewers
The new Map Viewer (formerly known as Map Viewer beta) and Map Viewer Classic (formerly known as Map Viewer) are both available for production use by all customers. The new Map Viewer is fast, intuitive, and flexible. It is built using ArcGIS API for JavaScript 4.x, which supports improved functionality and new features. However, because the map viewers are built using different versions of ArcGIS API for JavaScript, some workflows are not yet available in the new Map Viewer. Use this functionality guide to understand when you need to use a specific map viewer to complete your workflow.
Reference the Functionality Guide
Latest Capabilities in the New Map Viewer
Explore what's new in Map Viewer, including the following:
Sketch layers: Draw features and place stamps anywhere on your map.
Interface improvements: Quickly switch between layers when styling multiple layers.
Charts: Make comparisons, visualize distributions, and uncover relationships by adding bar charts, histograms, and scatterplots to your maps.
Group Layers
Organize layers in your map or app into groups using the layer groups functionality. Using layer groups, you can conveniently turn groups of layers on and off and quickly reorder groups of layers.
Enhanced Clustering
Add labels and pop-ups to your clusters. Customize the font, size, placement, offset, and halo of your labels. Set the minimum and maximum size of the clusters. Use pop-ups to show the number of features and summarized data for the clusters.
Discover Clustering Enhancements
Improved Symbology
Point features can now be styled using new vector point symbols, which look sharp at all scale levels and whose colors can be changed. Also, the new Map Viewer can display custom vector 2D collections published with ArcGIS Pro.
See What's Possible with Symbols
Expanded Pop-up Capabilities
The pop-up authoring experience is flexible, allowing you to mix and match different types of content. Show attachments and include charts. Build and rearrange pop-up content including images, attribute data, custom text, and charts.
Map Viewer Year in Review
Perhaps you were waiting for the new Map Viewer to come out of beta before you started checking it out. If so, here's an excellent recap of the many great features available in the new Map Viewer.
Tips & Tricks for ArcGIS Online is a monthly newsletter that provides relevant information for ArcGIS Online users. The topics and resources are compiled for you by the product team.
Commenting is not enabled for this article.