With the March ArcGIS Online update, Map Viewer supports switching between basemaps with different spatial references from within the basemap gallery. Previously, if you had a basemap gallery containing basemaps with various spatial references, the basemaps that did not match the spatial reference of your current map would be inaccessible in the gallery. Now you can access all the basemaps from your organization's basemap group and easily switch between them.
While this functionality existed in Map Viewer Classic, it is brand new to both Map Viewer and the JavaScript API and includes some additional enhancements not found in Map Viewer Classic.
Accessing the Basemap gallery
To access the basemap gallery in Map Viewer, click on Basemap on the Contents (dark) toolbar.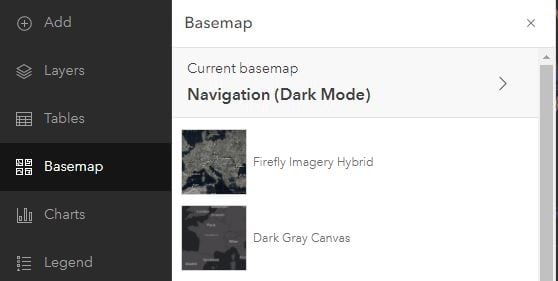 By default, the basemap gallery contains a pre-defined set of basemaps from Esri. If you are the administrator of your organization, you can edit the content of the basemap gallery and include custom basemaps unique to your organization.  To learn more about configuring a custom basemap gallery for your organization, check out this blog post.
A custom basemap gallery is not required to take advantage of this new functionality though. You may have noticed before that if you opened a map with a custom basemap in a different spatial reference and simply wanted to change the basemap to an Esri default basemap in the gallery, that those basemaps were inaccessible. Now you can select any basemap regardless of the spatial reference of your web map.
Only in the new Map Viewer
The new Map Viewer also introduces some new features to the basemap switching experience beyond what was available in Map Viewer Classic. At large scales, rotation is now automatically applied when switching spatial references, so that the experience of toggling between basemaps is less jarring. You can reset the map orientation by clicking on the compass.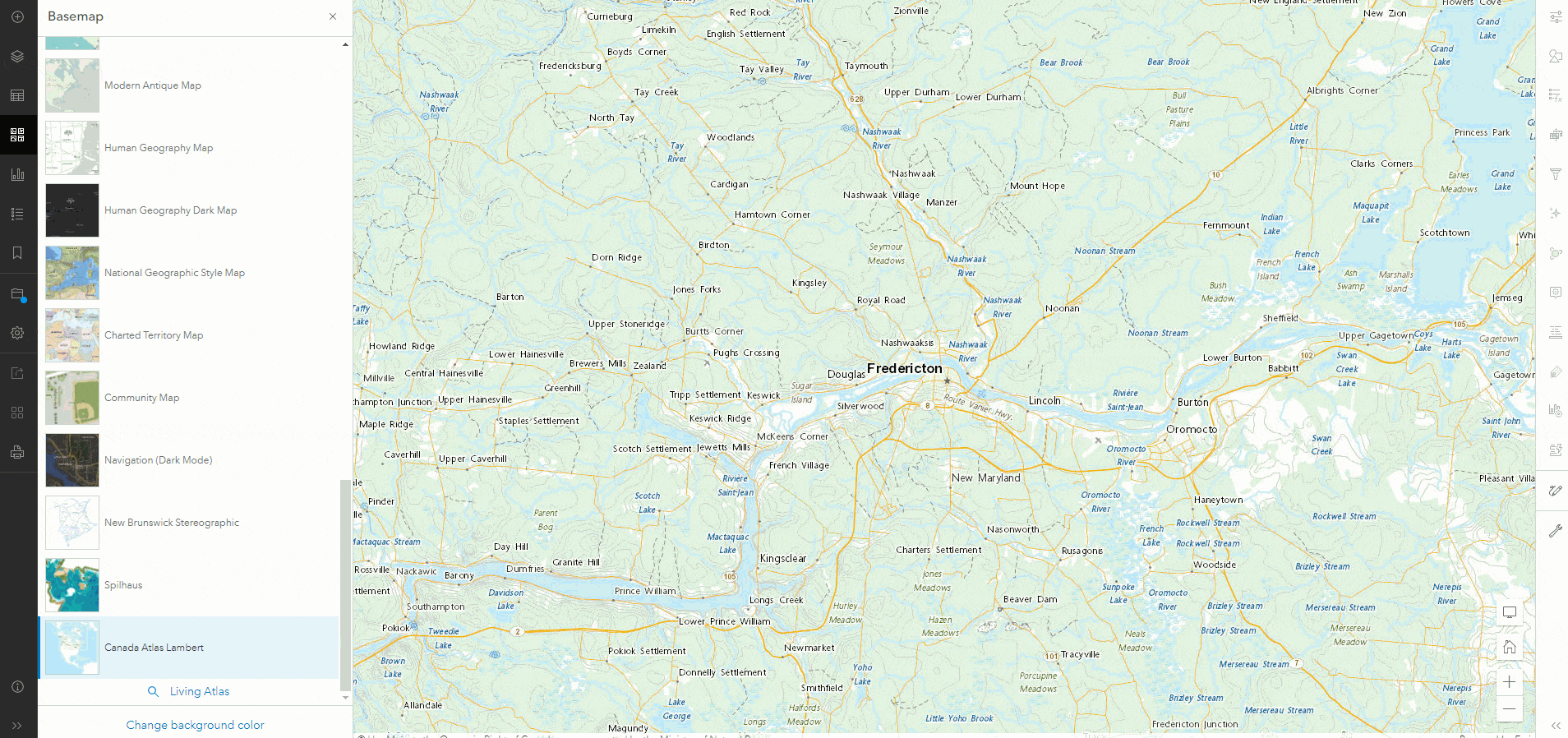 Map Viewer also allows you to change the basemap spatial reference, even if you have operational layers that might be incompatible. These layers will  not be drawn on the map if they are incompatible, but they will still be visible in the layer list, allowing you to quickly toggle between basemaps and experiment without having to fully reconfigure your map while you are still editing it.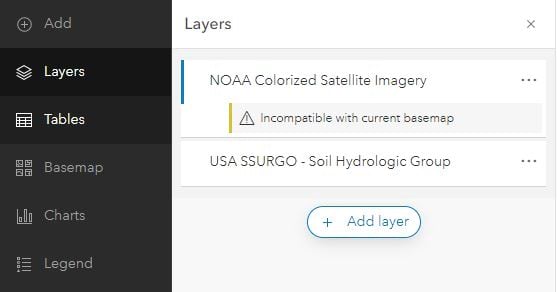 We hope that these new enhancements to the basemap gallery experience are useful and encourage you to explore other enhancements to the basemap experience such as layer blending, effects, and background color.