The October update for Map Viewer Beta includes several exciting new enhancements! With the latest update, you can add feature services and tiled map services from url, add thumbnails and rotation to your bookmarks, and more. Read below for more information on the latest updates to Map Viewer Beta.
Bookmark enhancements
Bookmarks have been enhanced in the recent Map Viewer Beta update; you are now able to edit the extent, scale, and rotation of the bookmark and set a thumbnail on each bookmark in your web maps.
Check out Enhanced bookmarks in Map Viewer Beta to learn more.
Add layers from url
Adding layers from url remains a simple, straight-forward way to bring data into your map. From the Add layers button in the Contents (dark) toolbar, you are now able to add layers from url. Currently, only supported layer types such as feature services and tiled map services can be added from url. Additional layer types are coming soon!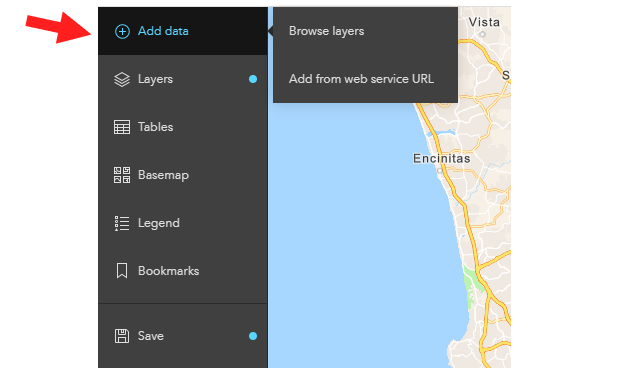 See Adding layers with Map Viewer Beta for more information.
Stand-alone tables
The latest update also introduces the ability to add stand-alone tables to your map. Tables can be added by browsing to an existing layer, from url, or added as part of a multi-layer feature layer.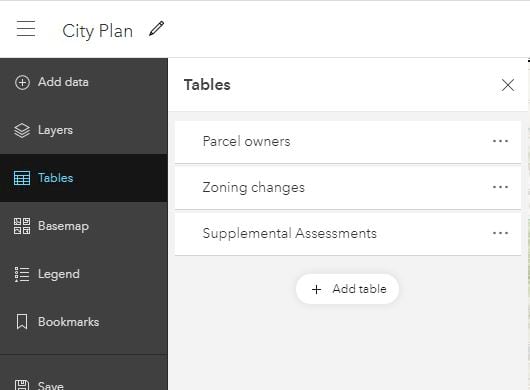 For more information, check out Stack your tables here – (Map Viewer Beta October 2020).
Configure time animation
You can now configure how the time slider animates time-enabled layers in your web maps. Found in Map properties, the new time slider options enable maps to display the current interval or display features progressively as the time slider moves through the time extent for the map.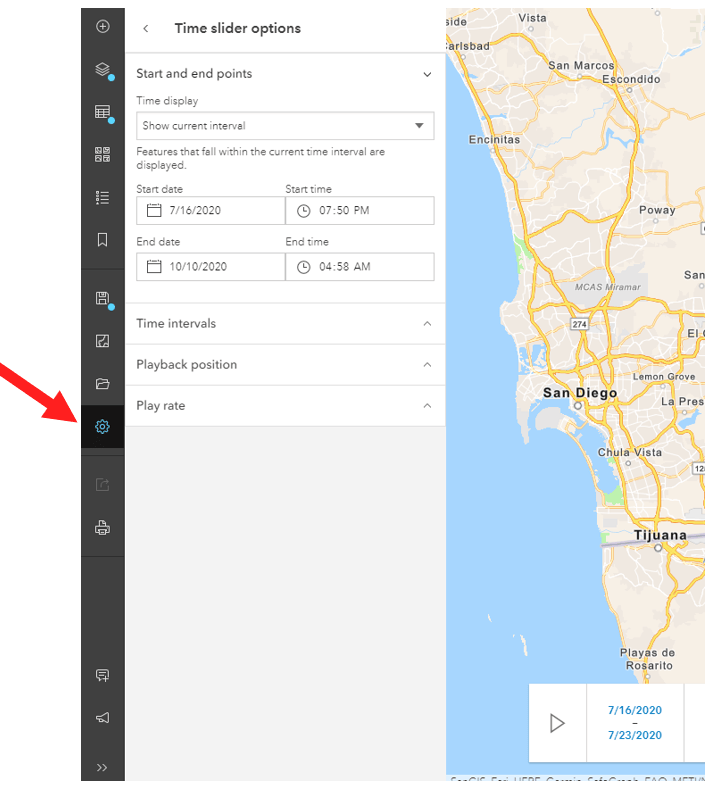 Performance improvements
Large feature layers powered by feature tiles display noticeably faster! Built with the latest ArcGIS API for JavaScript 4X (JSAPI 4.17), Map Viewer Beta as well as other apps that use JSAPI 4.17 take advantage of recent enhancements for displaying feature layers. Faster processing means quicker display times for large data.

Available in more languages
Map Viewer Beta is now available in all languages supported by ArcGIS Online! With the latest update, Map Viewer Beta will display in the language configured in your profile settings in ArcGIS Online.
Resources
Have feedback? Come visit us at the Map Viewer Beta space on Geonet!
Here are a few helpful resources: