A new version of the Coronavirus Response solution is available.  This update includes new apps to inform the public about community meal site locations, new desktop and mobile coronavirus case dashboards, a new mobile dashboard to understand community impacts, and many other enhancements.
Coronavirus Response, and it's companion solution, Coronavirus Business Continuity, are two of the many resources available from Esri to help organizations combat Coronavirus Disease 2019 (COVID-19).
Support Local Meal Programs
Free and discounted school meals and community meal programs are nutritional safety nets for many children and adults.  The COVID-19 pandemic has disrupted normal operations for these vital programs.  Schools are responding by providing to go meals for pickup, delivering meals along school bus routes, and providing centralized meal pickup locations off school grounds.  Community meal programs are responding by switching to take away only meals, modifying hours, limiting facility access, and enforcing social distancing during pickups.
As schools and meal programs deal with the COVID-19 pandemic, members of the community that rely on these essential services need to know where, when, and how to obtain meals.
The Coronavirus Response solution now includes a series of apps to inventory meal pickup locations, report on pickup site operations, make the public aware of pickup locations near them, and monitor the program with a dashboard.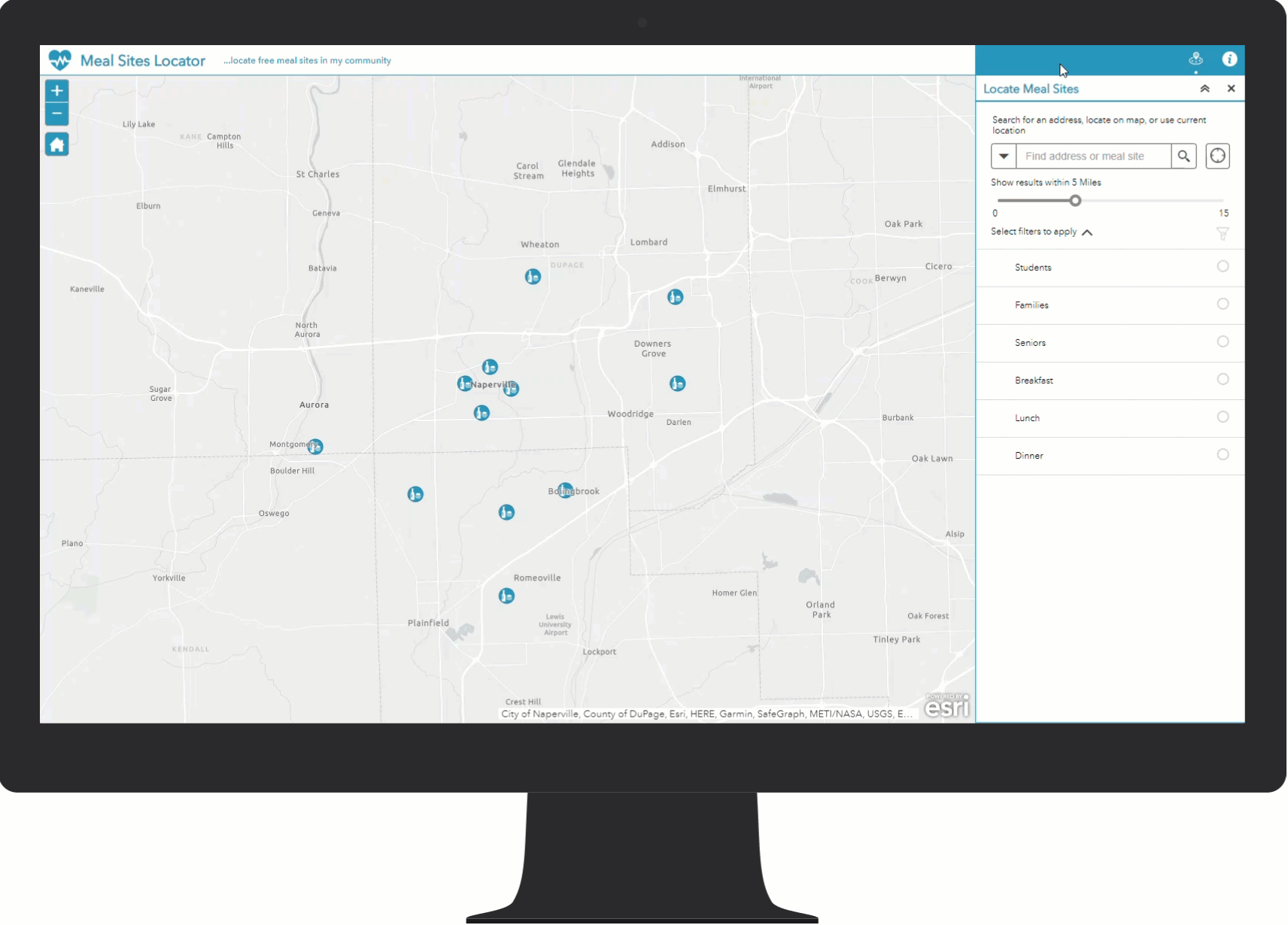 Coronavirus Case Dashboards
Visualizing case data in a dashboard is powerful tool that helps local health officials make decisions when responding to COVID-19.  Coronavirus Response now includes a new case dashboard that provides rich ways to visualize key case metrics.  In addition, there is a companion dashboard optimized for mobile devices.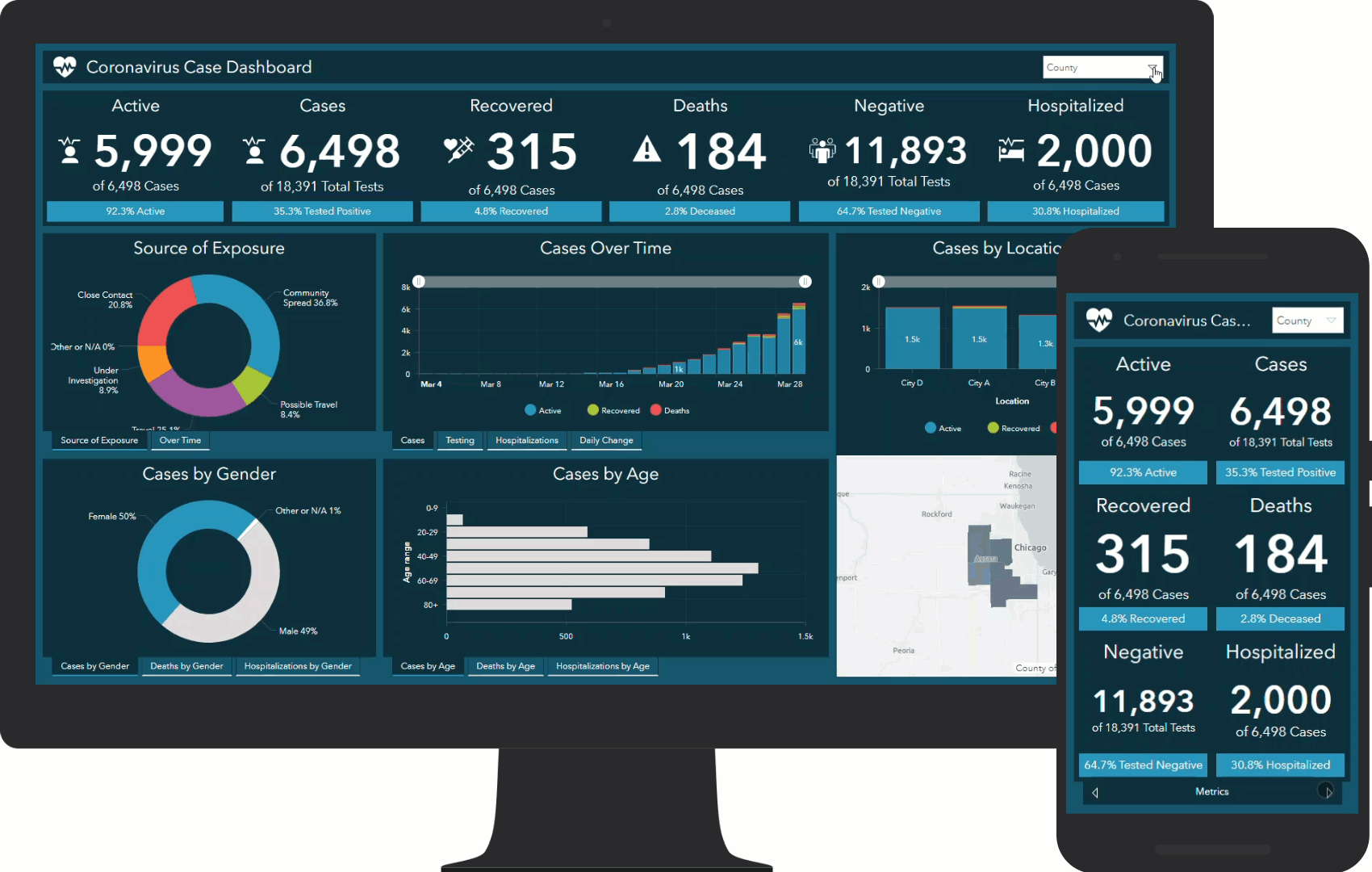 Community Impact Mobile Dashboard
To make it easier for public health staff to monitor response metric on a mobile device, a Community Impact Mobile Dashboard was added to the Coronavirus Response solution.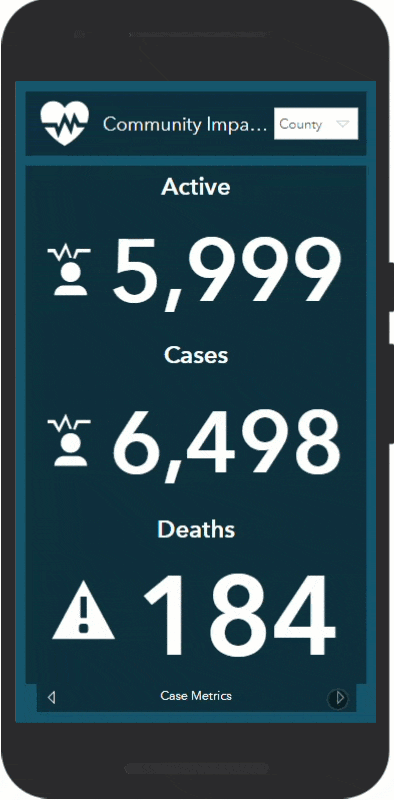 Enhanced Documentation
A new Solution Design document is provided to help organizations understand which maps and apps support specific users and workflows.  Additional workflows have been added to help your organization leverage the capabilities provided in the Coronavirus Response solution.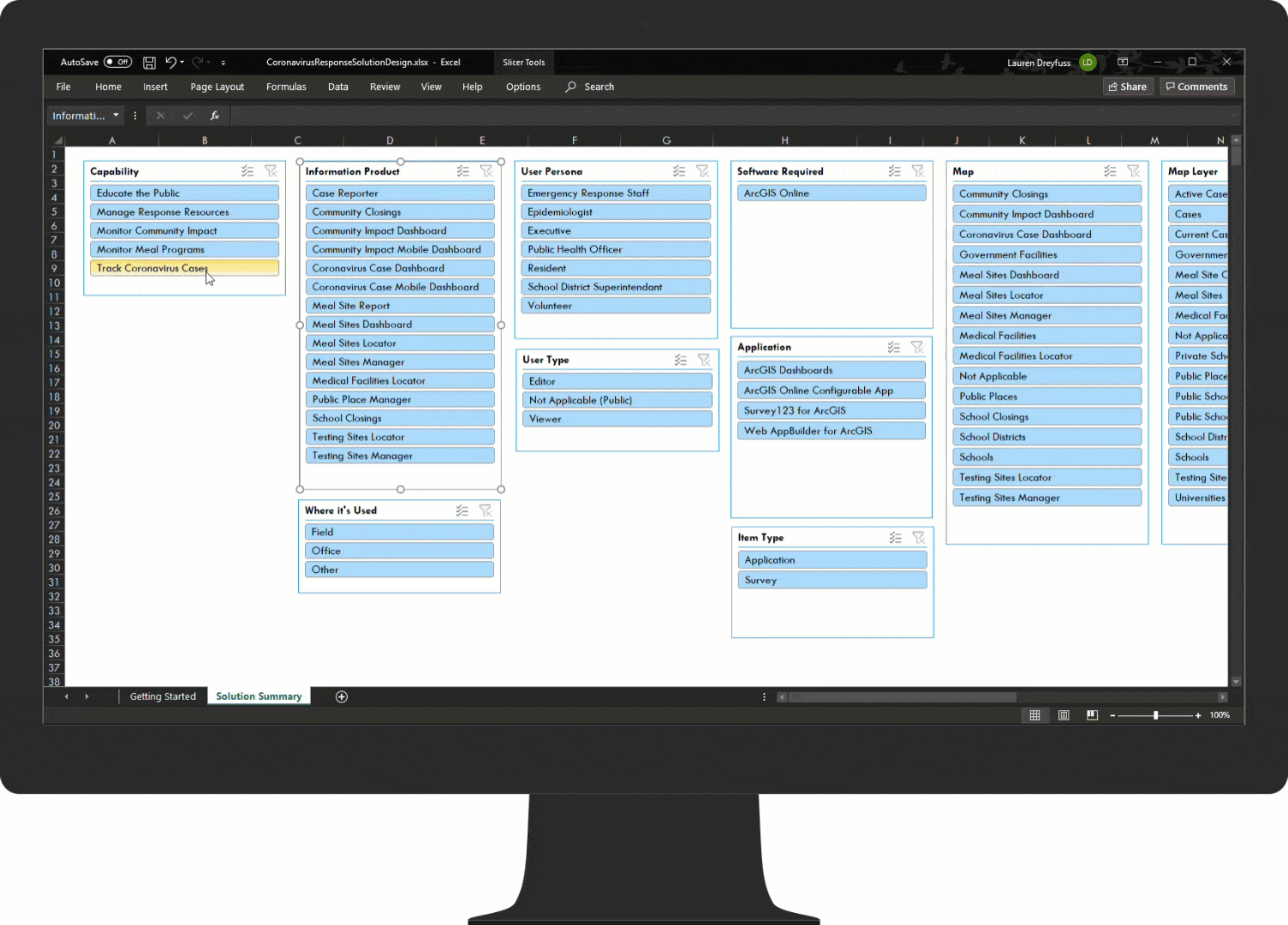 Additional Resources
 Visit the ArcGIS Solutions site to learn more about ArcGIS Solutions for COVID-19.  For questions and feedback, chat with us on GeoNet or contact Esri Support Services.