Ah, December—the month for looking back, then looking ahead. It's peak nostalgia season, and we're certainly not immune.
If you spend your days, weeks, months of the year making things, right about now is when you get the urge to sift through all the work you've done these past 12 months. We certainly did.
And chances are high that you'll find something you'd sort of forgotten about, or at least you'd forgotten how delighted you were when you finished it. Again—we certainly did.
As a little holiday gift to you, we're sharing a few the maps we made this year as downloadable backgrounds for your computer or smartphone. While most of the maps we craft—including these examples—belong to larger narratives created with ArcGIS StoryMaps, it's essential to us that they work well on their own. Now, you can put them to that test and give your screens a new look just in time for the new year. Multitasking!

Maps for download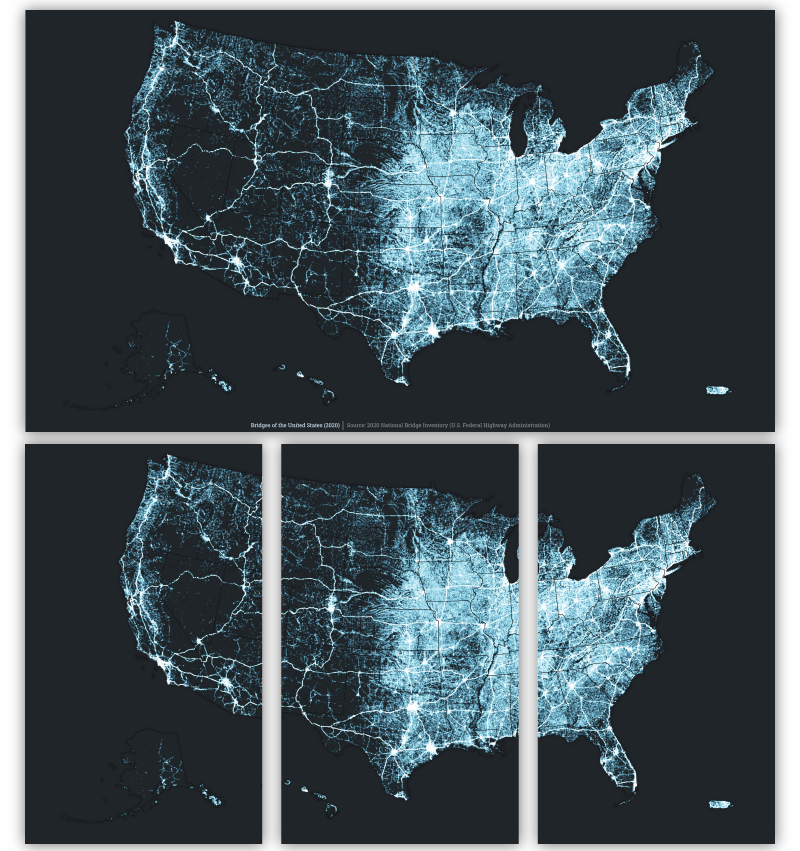 Bridges of the United States: Ever wondered what a map of all the bridges in the United States would look like? Well, wonder no more—that's exactly what this nearly-glowing map depicts.
Download backgrounds | View the original story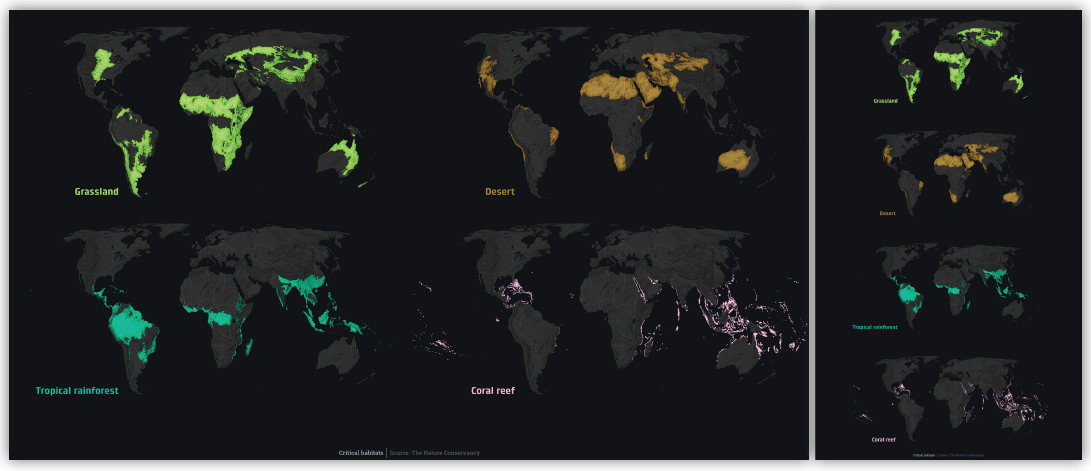 Biomes of the world: Enjoy a visual reminder of the planet's ecological diversity through this vividly colored, small multiples set of habitat maps.
Download backgrounds | View the original story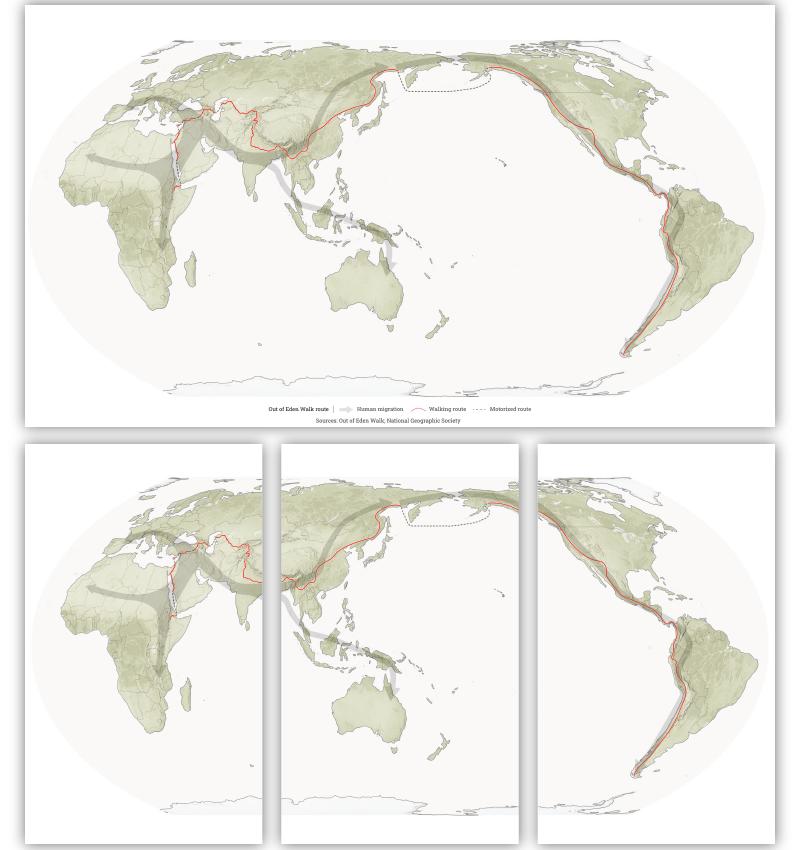 The Out of Eden Walk: 24,000 miles, 70 million steps; we can't help but be in awe of Paul Salopek, who's currently retracing humankind's original migration out of Africa on foot. His route is shown here, alongside the prehistoric migration path. 
Download backgrounds | View the original story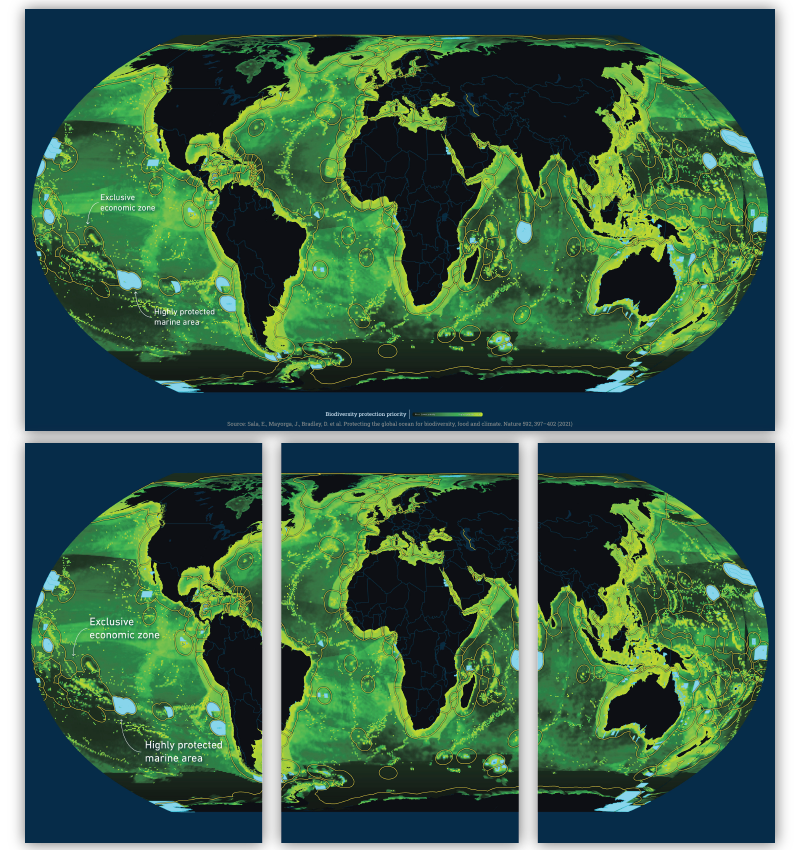 Prioritizing ocean protection: Yes, this map may be eye candy, but it also shows something tremendously important: the parts of the ocean where increasing conservation efforts would yield the most benefits for marine biodiversity. The coastal waters of each country are delineated in yellow, while marine protected areas are highlighted in blue.
Download backgrounds | View the original story

Do you have some re-discovered work from 2021 you'd like to show off next? Hit us up on Twitter. The same goes for if you use any of these backgrounds—we'd love to see them in action!