Disclaimer
To create the Birdability platform Audubon engaged with a group of individuals who self-identify as differently abled. Our team holds the belief that identity language is deeply personal, and therefore not something we should dictate. We recognize that the language to describe one's experiences and identities is nuanced and varied. For that reason, if a different label fits better with your experience of what we are describing here today please note that our choice to use the term differently abled was in response to the specific wishes of those we worked with.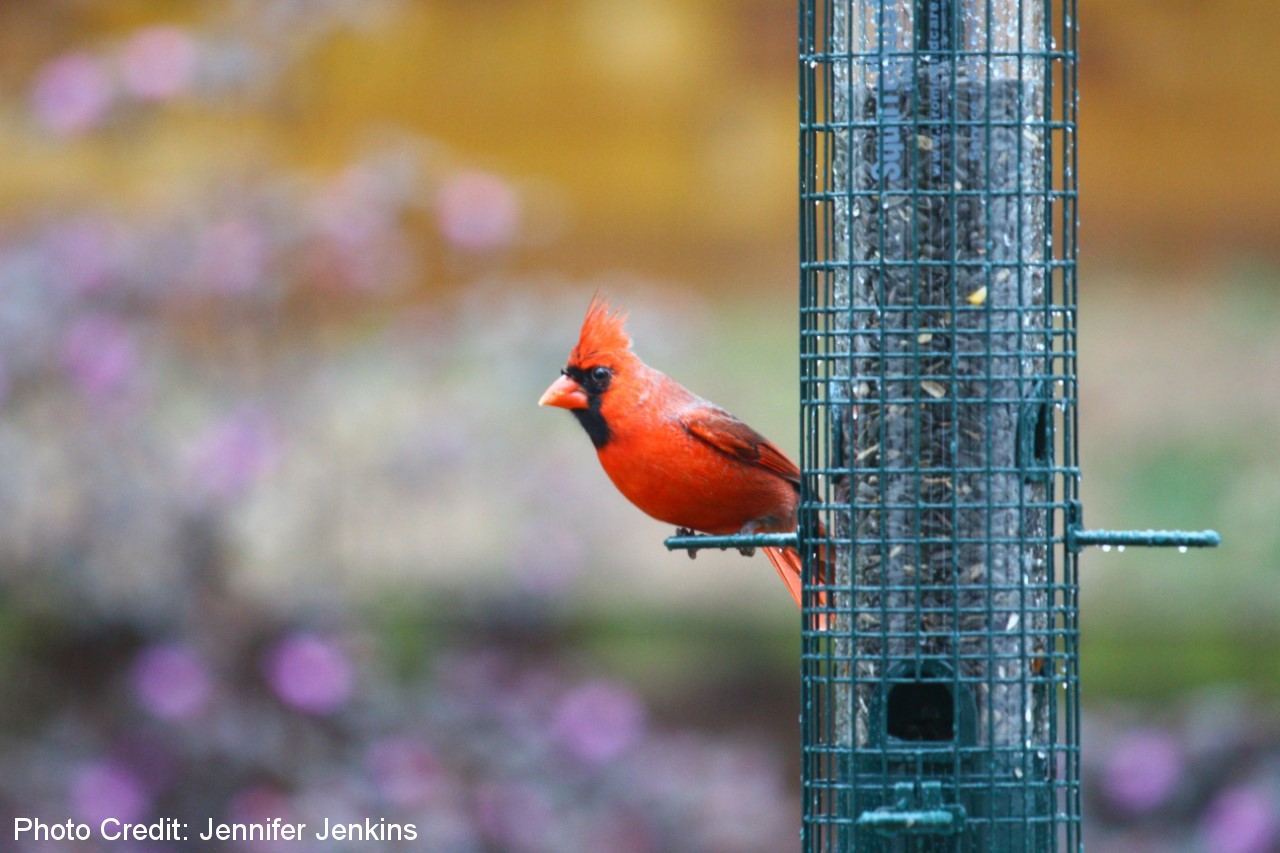 For me (Adam) birds conjure curiosity through their mystery of flight, brilliant colors, and beautiful song. Birds are also ecological indicators that represent the health of the world around us, which makes them a significant force for galvanizing conservation efforts. In short, we need birds and they need us. In addition to their practical conservation purpose, birds, and birding, are a great source of joy and healing for many people. This human experience of finding, watching, and exploring the areas around us that birds inhabit should not be limited. The National Audubon Society works to protect the places the birds need today and tomorrow, and they're also working to ensure that birding is accessible to all communities.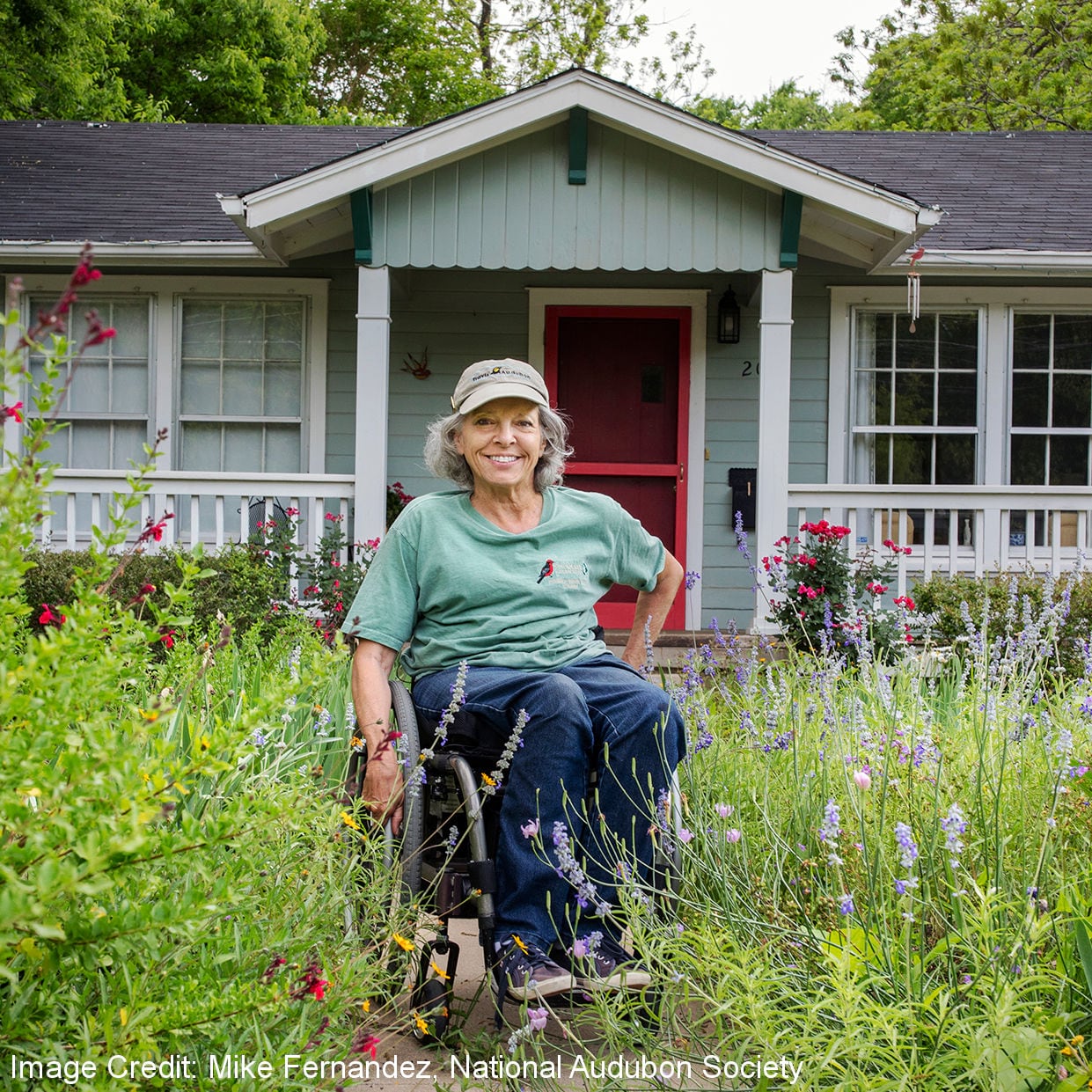 In July of 2019 I (Liz) attended an equity, diversity, and inclusion deep-dive session at Audubon's National Convention in Milwaukee, WI. One of the speakers was an enigmatic and long-time birder named Virginia Rose. Virginia spoke about her experience as a differently-abled birder and the frustrating burden of identifying accessible birding locations. She would spend weeks, if not months, researching the accessibility features of a birding location or outdoor space, only to arrive and find that her in-person experience did not always align with the details her research had uncovered.
While Virginia spoke, I sat silently in my creaky brass hotel chair and pondered what, if anything, I could do to reduce this burden. As storytellers and GIS professionals it is our moral obligation to use GIS to empower and elevate voices and using the power of webGIS we can surface inequity and help quantify it. Using a combination of digital storytelling driven by interactive maps supported by a powerful and evocative narrative allows us to inform a tangible and actionable path of change. That day in Milwaukee I realized web-based GIS could be used to elevate voices and to empower this overlooked community and the idea for the Birdability platform was born.
8 months later…
Ryan Hobbs, Audubon's Enterprise GIS Support Specialist, and I (Liz) launched the Birdability GIS platform to the world. This creative configuration of GIS informed by many conversations with members of the differently-abled community went public powered by a combination of ArcGIS Storymaps, ArcGIS Online, and ArcGIS Survey123 to crowdsource accessibility information specific to outdoor locations. The goal was to reduce the burden of research by crowdsourcing the good, the bad, and sometimes the ugly about birding sites. It's goal? To give this community a voice.
Check out the Birdability story here.
Webmap of Birdability Reviews
This map represents a living collection of accessibility information that examines a series of carefully designed criteria for each documented location. It is ever-evolving and contains unfiltered, crowdsourced Birdability Reviews for outdoor locations. These reviews cover all sorts of areas – from State Parks to green spaces near your apartment – if you can see a bird there, Audubon would like to see it on the map.
Click here to contribute your own Birdability Review.
Additional Resources for Impacted Communities
2020 Esri Virtual Users Conference
This year Esri invited Ryan and Liz to share the Birdability project as a spotlight video. If you haven't registered yet you can do so here. Once registered you can watch the spotlight video during the Esri Virtual Users Conference from July 13 – 16th click here to view the story on Inequity in the Outdoors – Crowdsourcing Accessibility (link will be live soon). Audubon is also a featured exhibitor within the Sustainable World Showcase, come talk to them about their work in conservation using GIS.