Join us both in-person and virtually for the 2023 Esri User Conference (UC), taking place July 10-14 in San Diego, California. Be a part of the world's largest conference for geographic information system (GIS) professionals and connect with other like-minded individuals solving the world's biggest challenges.
Let's cover the ways you can learn more about the possibilities of bringing building information modeling (BIM) and computer-aided design (CAD) into your GIS workflows and projects. In this blog post, you will find a curated list of sessions about GIS and BIM/CAD integrations, opportunities to connect with Esri experts, and more.
User Conference Highlights
Esri Showcase Area
If you're joining us in person at the San Diego Convention Center (SDCC), you'll find our kiosks for GIS and BIM/CAD integration – including ArcGIS GeoBIM and ArcGIS for AutoCAD – located in the AEC Showcase (Ground Level, Exhibit Halls ABC). Visit us to speak with our BIM/CAD experts, see a demo of ArcGIS GeoBIM or ArcGIS for AutoCAD, and learn more about connecting your projects in context.
AEC Showcase Hours
Tuesday, July 11: 9:00 a.m. — 6:00 p.m.
Wednesday, July 12: 9:00 a.m. — 6:00 p.m.
Thursday, July 13: 9:00 a.m. — 4:00 p.m.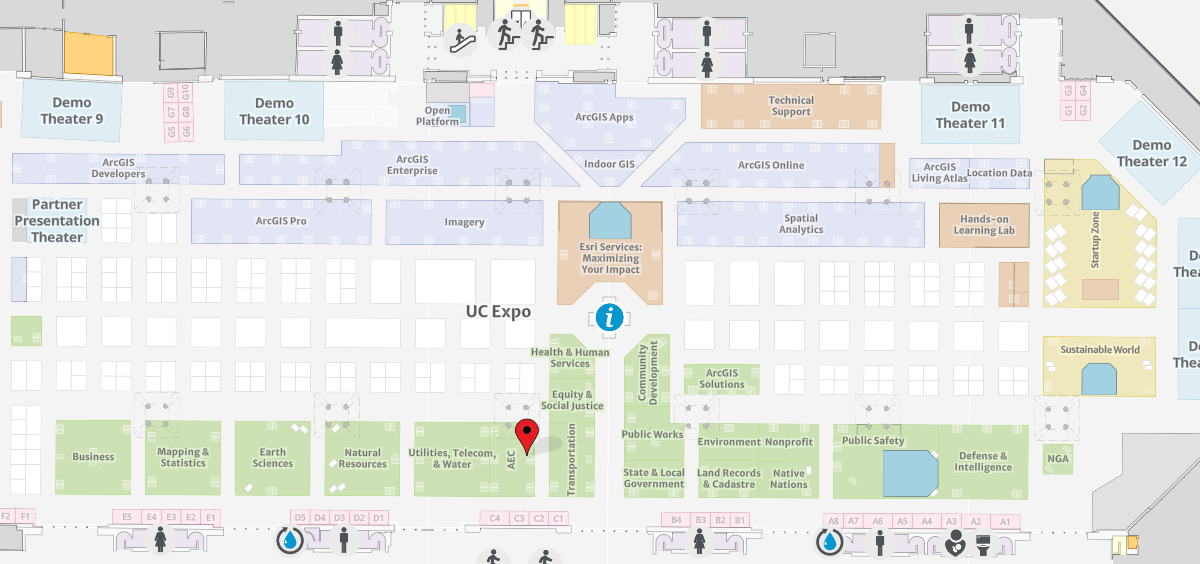 Sessions on GIS and BIM/CAD Integration
Below you'll find a curated list of GIS and BIM/CAD integration sessions including tech workshops, user presentations, and demo theater presentations. Click on "Add to schedule" to see available dates and times, room locations, and to save a session to your personalized agenda. Please note that the UC 2023 agenda is subject to change.
Integrating GIS and BIM for Project and Operations
TECHNICAL WORKSHOP  |  BIM, AEC, Operations
(In-person)
Improvements to 3D capabilities in ArcGIS, direct integrations of BIM files, and cloud-to-cloud integration with ArcGIS GeoBIM enable AEC consultants and owner/operators to visualize, monitor, and gain value from a wide assortment of project datasets. Get an overview of how ArcGIS connects with design, construction, and operations workflows, discuss Esri's BIM connectivity in ArcGIS Pro, learn about ArcGIS GeoBIM workflows, and hear about other roadmap advancements.
Presented by: Erika Bocian; Michael Davidson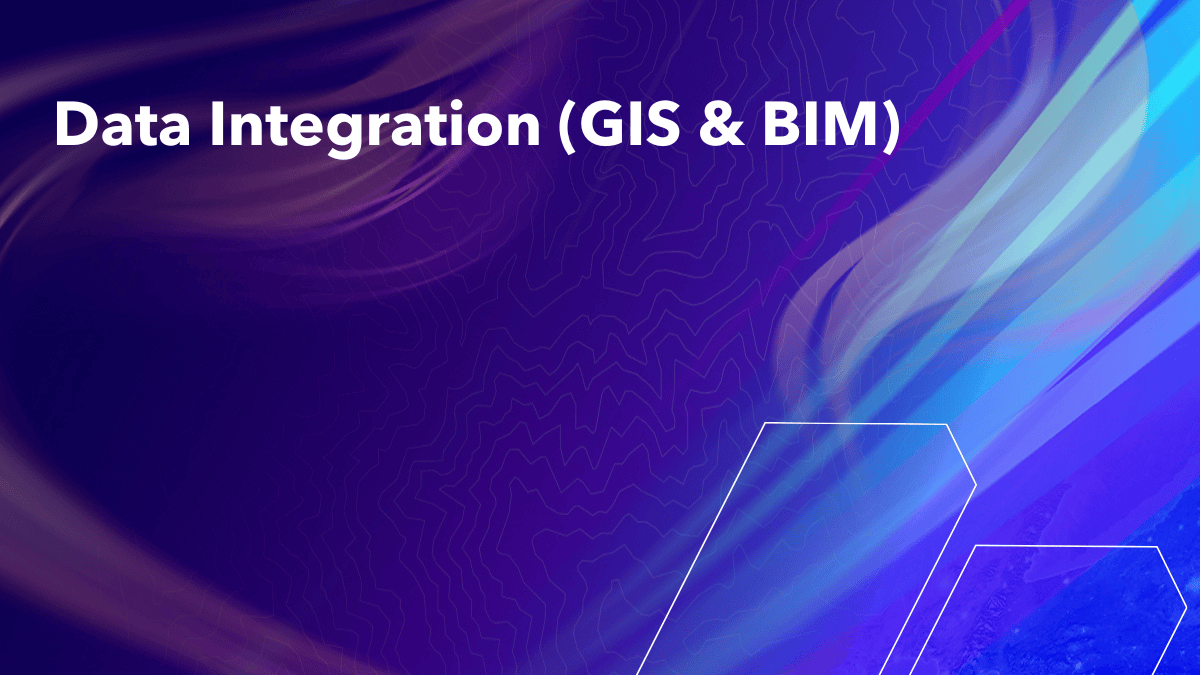 Data Integration (GIS & BIM)
USER PRESENTATIONS  |  BIM, CAD, Operations
(In-person)
Learn best practices for digital twin projects and how GIS and BIM help deliver spatial data intelligence and analytics.
Things We Wish We Would Have Known a Year Ago: An AECO Digital Twin Journey
There are many, many ideas on what an AECO industry digital twin is – and does or should do. An opportunity came to us to author a comprehensive campus wide digital twin for a well-known client. The client had a vision of being able to use the end digital twin as the platform for a variety of uses including everything from new project design and construction, facilities management and on into metaverse based "experiences" for their customers. All genuinely exciting! In this presentation we will discuss the many things we learned about bringing an extremely ambitious project to life.
Presented by: Stan Hennigh; Team D3/Symetri
NEOM: The Line Smart Linear City – Building a Global Federated GIS Data Platform
NEOM is deploying an ArcGIS Enterprise platform to deliver spatial data intelligence and analytics via an integrated and federated model. The platform integrates real-time information from BIM, CAD, Construction and Logistics, Supply Chain, Financial, and Environmental Systems. The platform then serves this information to the user community as the central data source for analytics and reporting across the workstreams. The global user community interacts with Portal for ArcGIS acting as a "single pane of glass" interface eliminating the need for users to learn and manage multiple applications.
Presented by: Steven Bowley, Howard M. Shotz, PMP; Parsons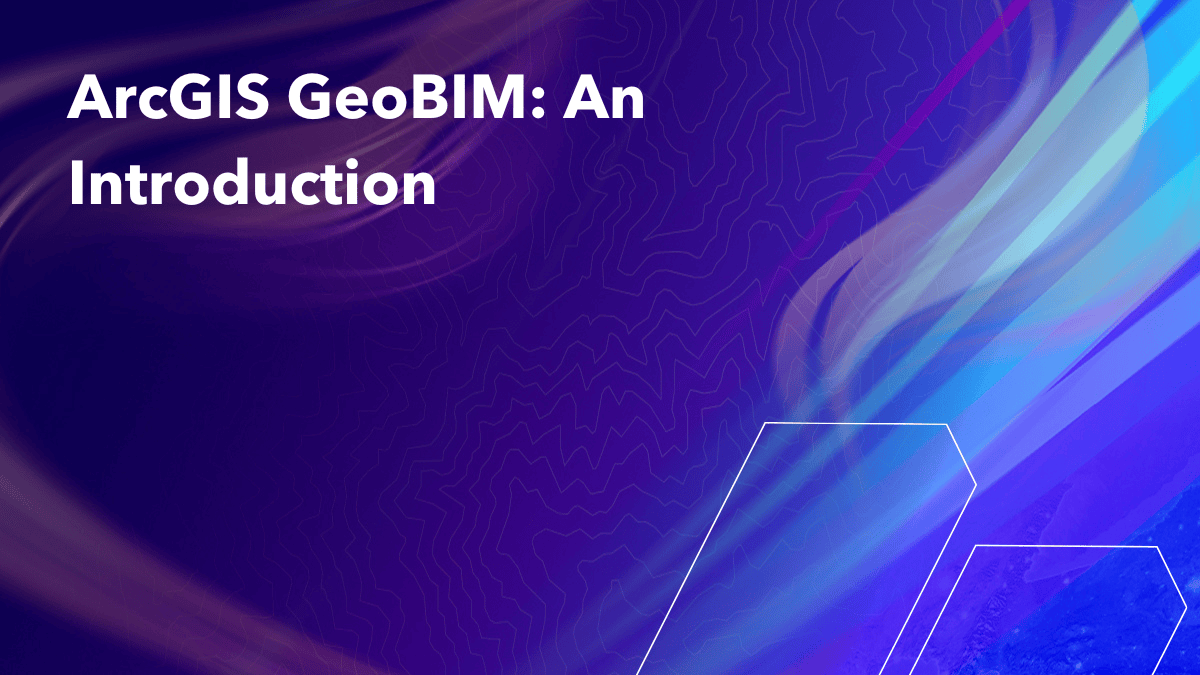 ArcGIS GeoBIM: An Introduction
Technical Workshop  |  BIM, AEC, Operations
(In-person)
ArcGIS GeoBIM delivers an easy-to-use web-based experience for project teams to explore and collaborate on BIM projects using data from multiple systems in a geospatial context. AEC and Operations teams can work with their linked data from multiple systems in configurable web apps that simplify communication and stakeholder collaboration. Come learn how to create GeoBIM apps that reduce file conversion, increase access to evolving data, and share project information securely for better decision-making. Discover recent product updates and what's coming next on the ArcGIS GeoBIM roadmap.
Presented by: Stephen Brockwell; Özgür Ertaç; Aaron Cheuvront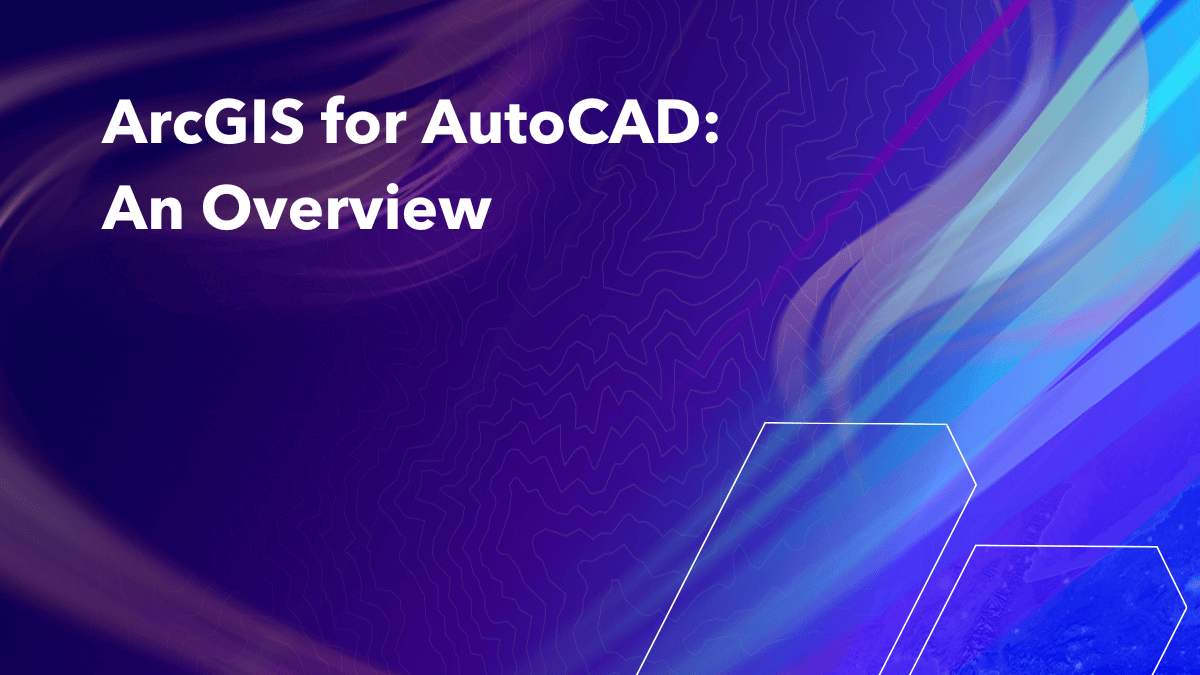 ArcGIS for AutoCAD: An Overview
TECHNICAL WORKSHOP | CAD
(In-person, recorded)
You'll learn how the ArcGIS for AutoCAD plug-in for AutoCAD lets you create better GIS content using CAD. In this session, you'll notice how the AutoCAD designer becomes an active participant in the GIS process by creating and maintaining native GIS content. In addition to accessing certain free services from Esri's Living Atlas, you'll learn how to leverage your organization's secure map, imagery, and feature layers from ArcGIS Online or Enterprise. This plug-in helps you generate GIS-ready content and streamlines interoperability between AutoCAD designers, field staff and GIS professionals.
Presented by: Randy Garcia; Dan Wade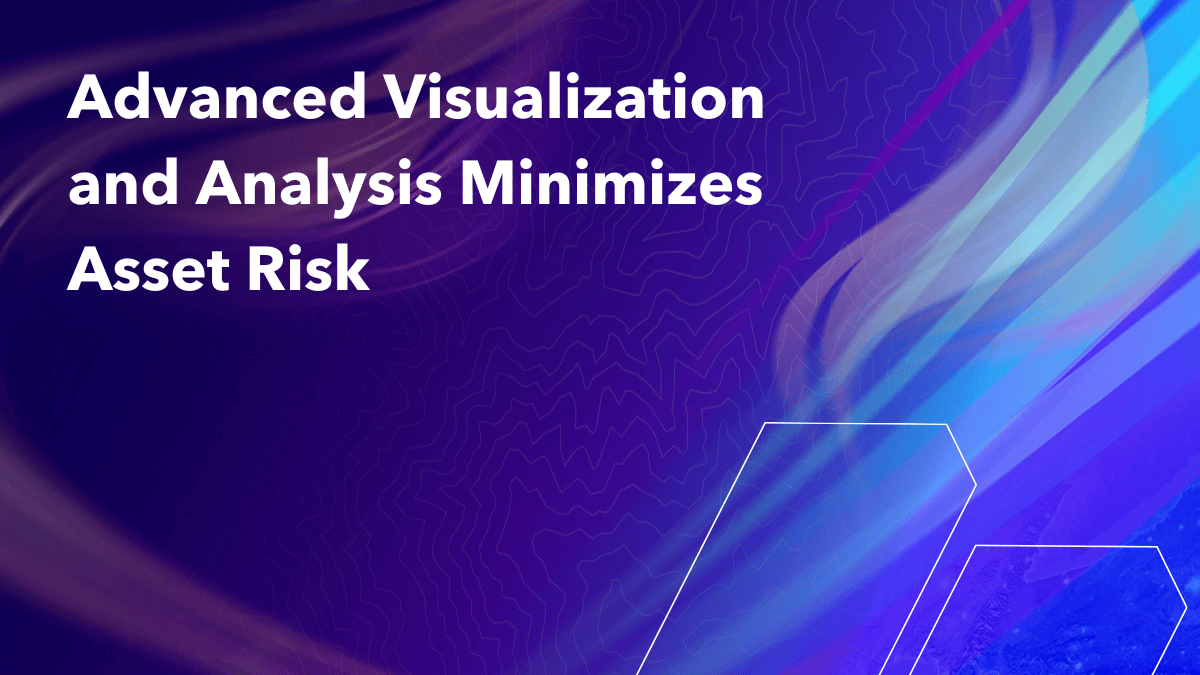 Advanced Visualization and Analysis Minimizes Asset Risk
USER PRESENTATIONS  |  BIM, CAD, Utilities, Operations
(In-person)
Proper management of grid structures is critical for continuous operations. This session examines the use of 3D modeling, CAD integration and remote sensing/imagery for advanced visualization and analysis to minimize grid risk.
PG&E Leverages Remote Sensing to Manage Assets and Mitigate Wildfires
Faced with an aging infrastructure, two decades of drought, and the devastation of California Wildfires, this abstract will demonstrate how the use of remote sensing technologies and Esri solutions utilize images and mapping to provide utilities with the necessary tools to maintain compliance, manage assets, and reduce the risk of wildfires.
Presented by: Alexander Hong, Pacific Gas & Electric (PG&E); Jim Young, Atomic Maps; Hamilton Erridge, PG&E
Geospatialized Transmission Management – GGT
The National Electric Energy Agency (ANEEL) has as one of its main attributions the inspection of energy transmission facilities that connect the generator to the distributor. Geospatialized Transmission Management (GGT) was developed to solve two major problems faced by ANEEL. One of them is the continental dimensions of Brazil make that inspection process a challenge. There are thousands of miles of transmission lines, many of them in remote and hard-to-reach places, making it impossible to send inspectors on the spot. The other is the forced shutdowns caused by fires close to the lines.
Presented by: Marcus da Costa, Imagem Geossistemas; Pedro Machado, ANEEL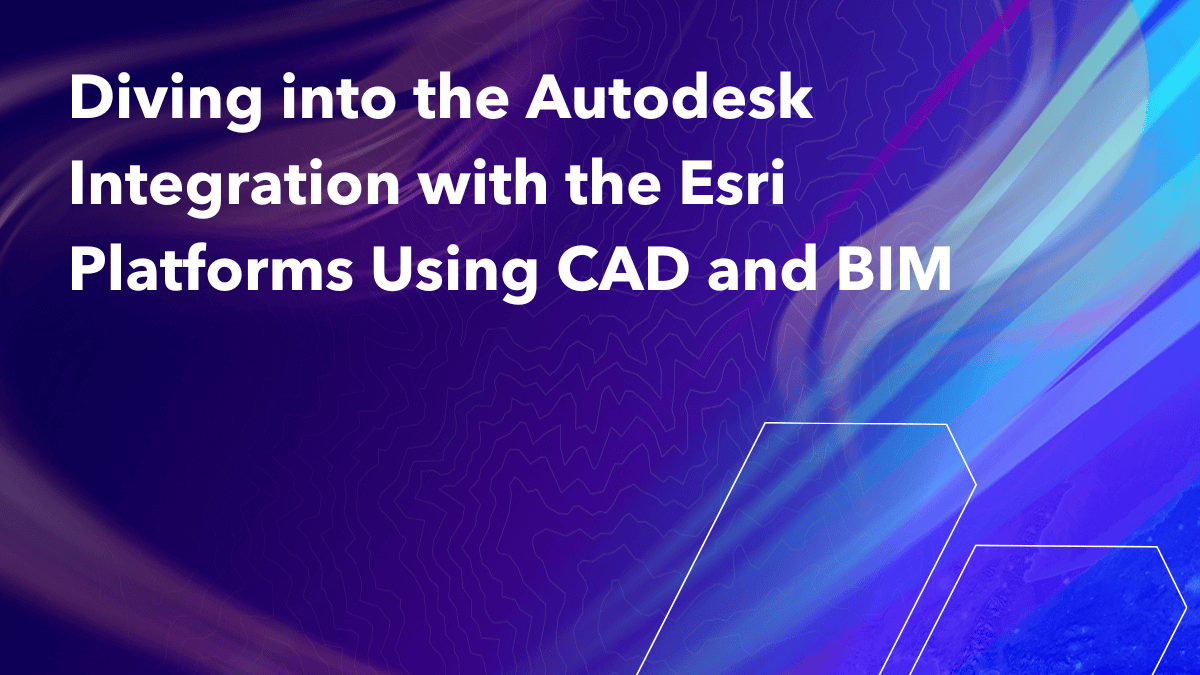 Diving into the Autodesk Integration with the Esri Platforms Using CAD and BIM
TECHNICAL WORKSHOP | BIM, CAD, AEC
(In-person, Available Online)
GIS workflows rely on CAD and BIM data generated by outside survey, engineering, and architectural sources. In this session, we show how to leverage your Autodesk® AutoCAD®, Civil 3D®, and BIM data using proper techniques along with exploring workflows to easily position these files to be used in your work. You will learn how to insert and append them into a Geodatabase, to subsequently publish it in ArcGIS Online and make them available to the whole organization.
Presented by: Prasanta Bhattarai; Richard Horrocks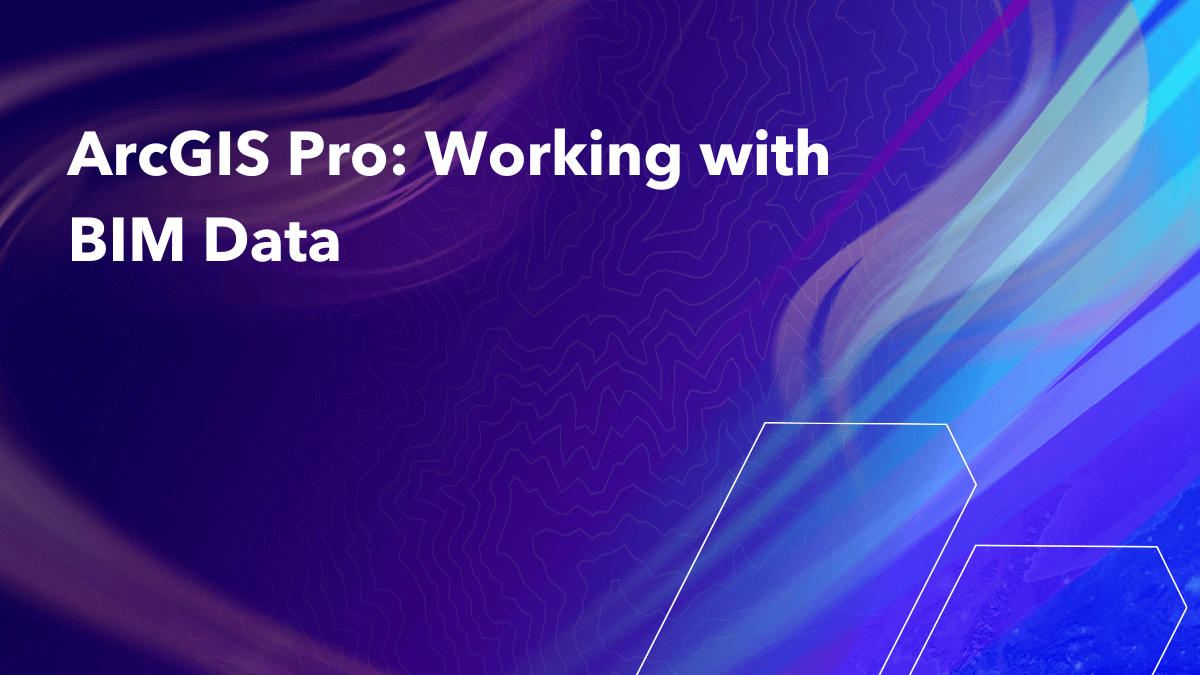 ArcGIS Pro: Working with BIM Data
TECHNICAL WORKSHOP | BIM
(In-Person, Recorded, Live stream)
Building Information Models (BIM) are attribute-rich digital models of buildings and infrastructure. ArcGIS Pro can now help you not only visualize this information, but also access the rich attributes and 3D content in your GIS by directly reading IFC and Revit® files. This session will show how you can use your Building Information Models (BIM), used for architectural designs, as part of a broader geospatial environment earlier in the design process.
Presented by: Jeff Reinhart; David Alvarez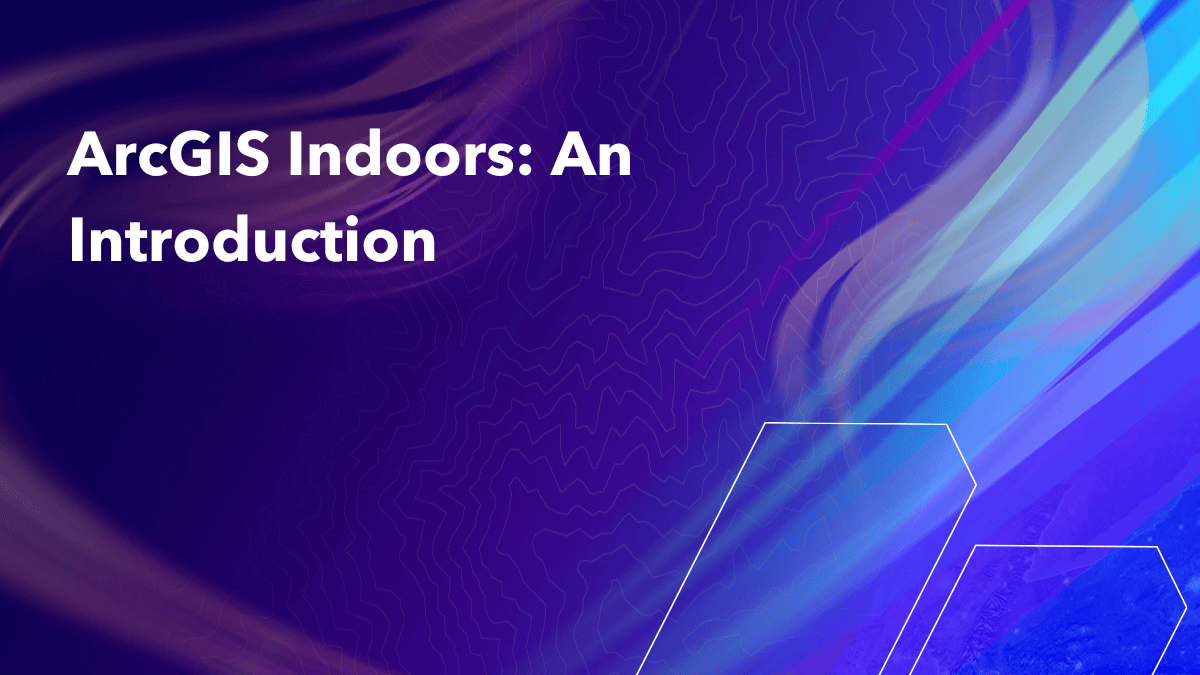 ArcGIS Indoors: An Introduction
TECHNICAL WORKSHOP | BIM, CAD
(In-Person, Recorded, Live stream)
In this session, learn how to transform CAD and BIM floor plans into an information model in the Geodatabase for authoring and sharing floor-aware maps of your building interiors. Also learn how to leverage these indoor maps to power Indoors apps for space planning and offering employees, building occupants, and visitors a web and mobile experience for way-finding, workspace reservation, location sharing, building incident reporting, and more.
Presented by: William Isley; Rich Simpson; Junru Chen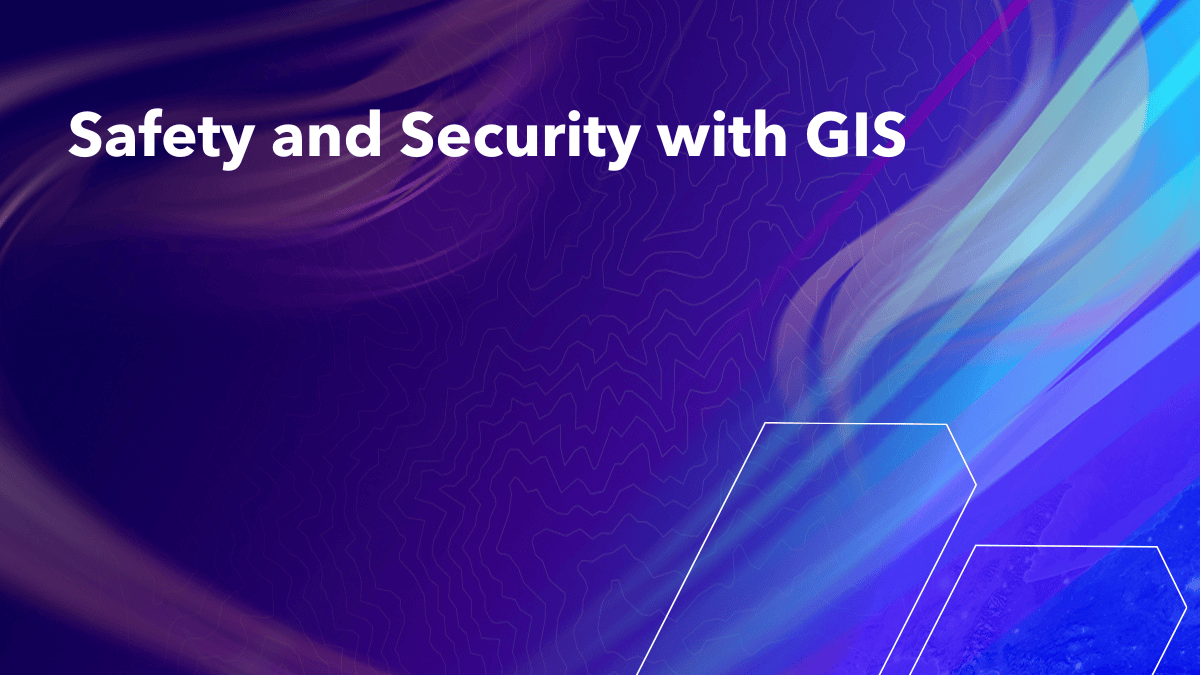 Safety and Security with GIS
USER PRESENTATION
(In-person)
In this session learn how safety managers plan, prioritize, and improve safety throughout their organizations by visualizing risk data. Don't miss this opportunity to learn how ArcGIS technology was implemented to facilitate interactions, communications, security, and management of the building's assets between all members of the community.
ArcGIS Indoors Supporting the Synergy of Digital twin and Smartcampus-Unisalle
The present project has improved the operational efficiency of the campus of La Salle University by the development of a digital twin implementing the ArcGIS Indoors tool. The ArcGIS Indoors technology was the most efficient solution to consolidate the information of the assets of the university building through the mapping of interiors. The ease of CAD file to GIS integration, made it possible to integrate scenarios through ArcGIS Indoors web and mobile applications for easy access to the educational community to locate, determine the routes for best access, reserve rooms, and organize space.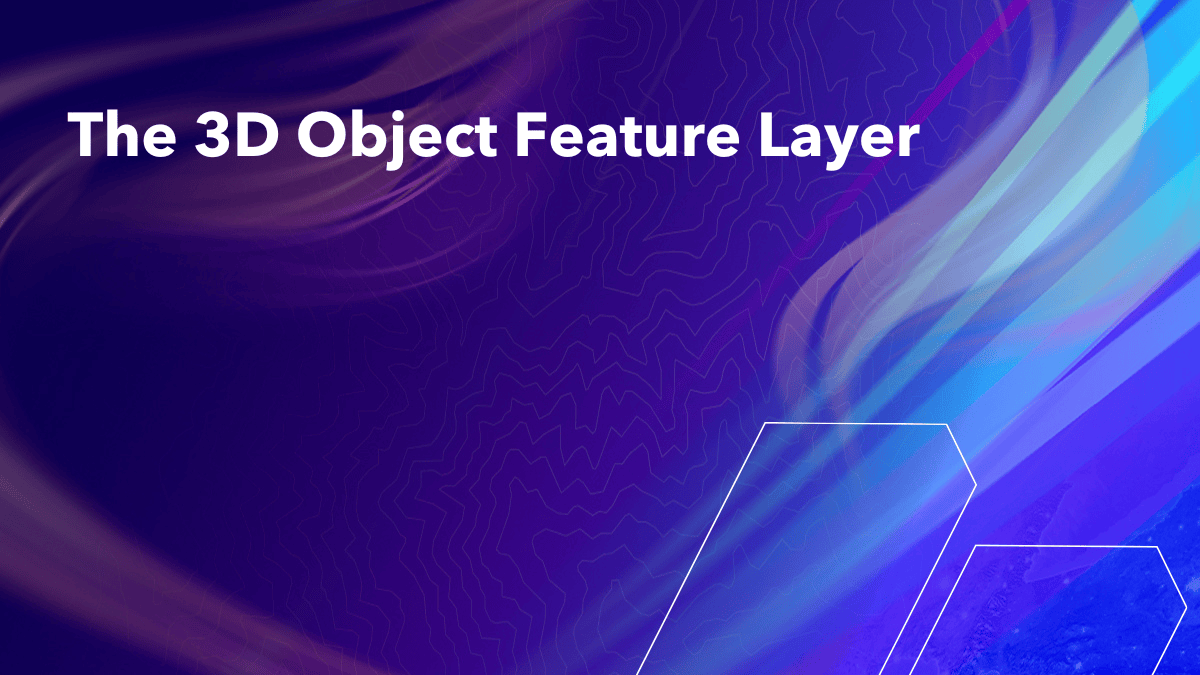 The 3D Object Feature Layer
DEMO THEATER PRESENTATION | CAD
(In-Person)
Learn how to create, modify and import 3D object feature layers with dedicated file formats such as GLTF, GLB, FBX, OBJ, DAE, and DWG. Using ArcGIS Pro, you will learn how to modify or create unique 3D geometry shapes such as Slicing or adding Textures directly into the geometry. Learn how to interact with 3D-Object Feature Layer data for visualization and analysis, and understand how to use this vital component of the 3D System of Record.
Presented by: Kyle Andrus; Rodney Chin
Special Interest Groups (SIG)
View all SIG events at UC 2023 for your opportunity to network with other professionals.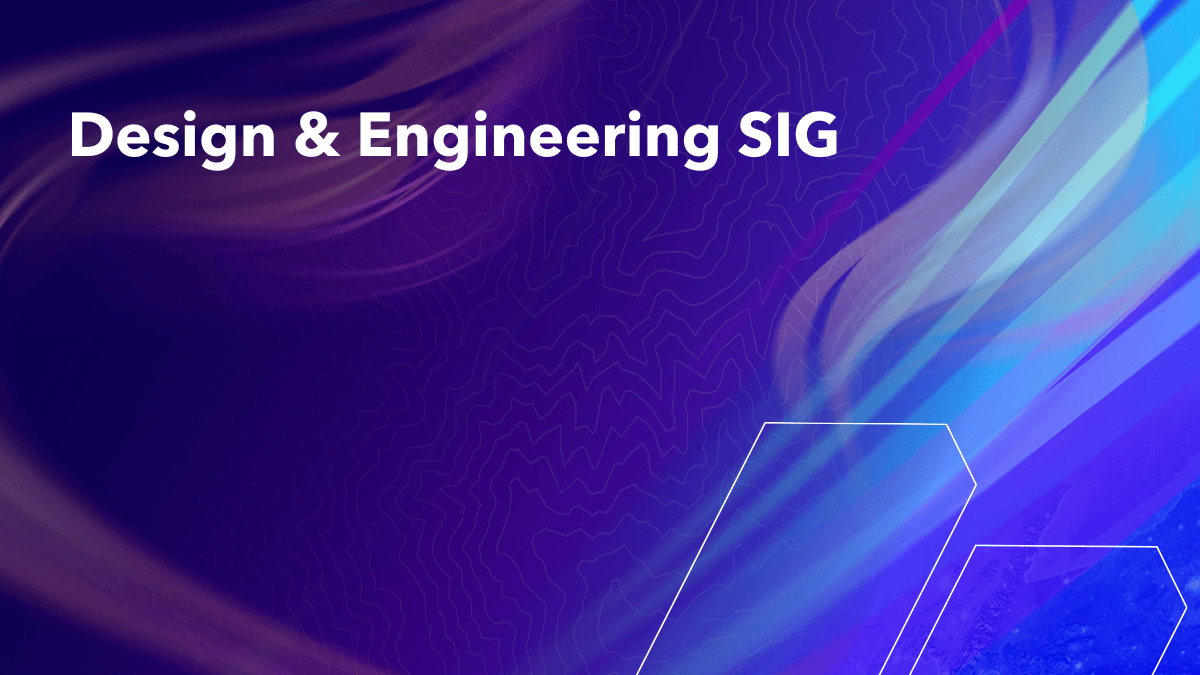 Design & Engineering SIG
SPECIAL INTEREST GROUP MEETING
(In-Person)
Join your design and engineering peers at the AEC Design and Engineering Special Interest Group meeting. This is an interactive session facilitated by Esri's AEC team conducted as a dialog between and amongst attendees. This is a unique opportunity to hear from industry leaders and contribute your thoughts on location data and analytics applied to critical AEC topics, including: Project Management & Delivery, Planning & Preliminary Design, Data Integration, GIS & BIM, and more.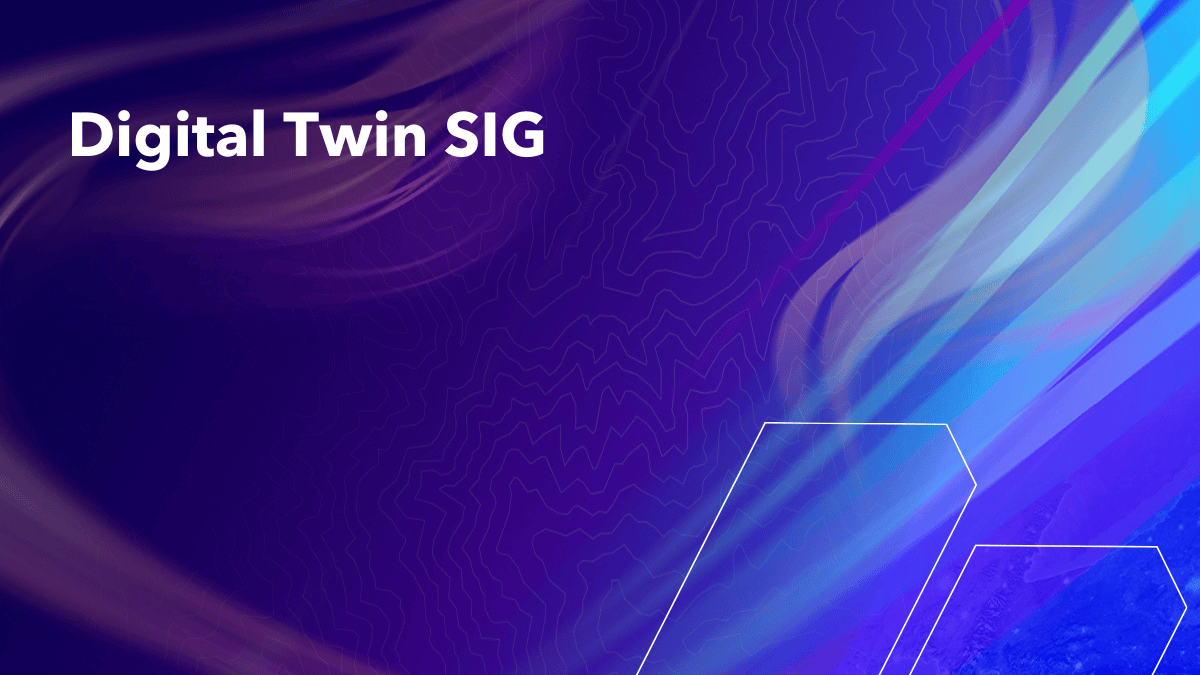 Digital Twin SIG
SPECIAL INTEREST GROUP MEETING
(In-Person)
Are you interested in Digital Twins? Attend this SIG to meet and engage with other users who are focused on deploying Digital Twins in their industry. Esri will have experts on site to hope facilitate conversations and connect you with like-minded peers.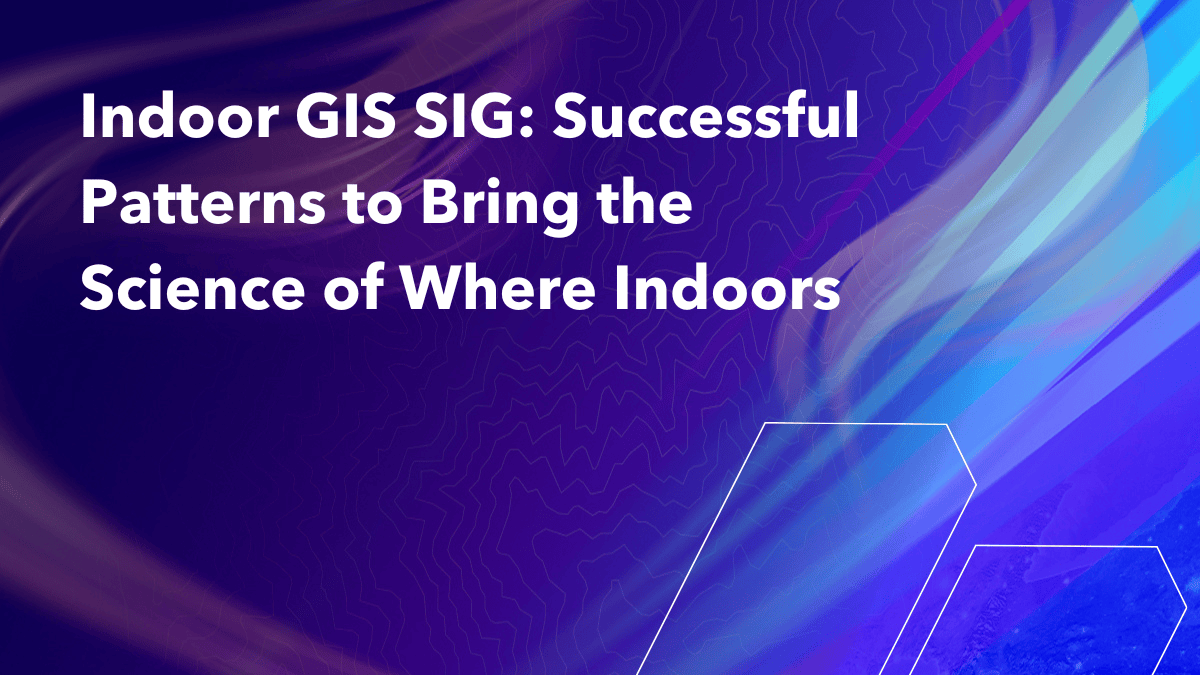 Indoor GIS SIG: Successful Patterns to Bring the Science of Where Indoors
SPECIAL INTEREST GROUP MEETING
(In-person)
The Indoor GIS Special Interest Group is formed to engage in critical discussions that advance the technology supporting, cultivate the practice of indoor GIS, and share ideas to develop community among practitioners.
Presented by: Dominik Tarolli; William Isley; Rich Simpson
Connect One-on-one with Esri Experts
Looking for guidance and feedback on how best to design, implement, and strengthen your organization's geospatial solutions? From July 12-14, we are offering in-person attendees the opportunity to connect one-on-one with Esri experts through service appointments.
Sign up for an appointment by choosing your appointment type and completing the form. An Esri staff member will follow up with you to schedule your appointment. Please note that while appointments are complimentary, availability is limited and we are currently offering one appointment per in-person attendee.
Appointment types offered include:
Geospatial Strategy
Adoption Strategy
Solution Architecture Maturity Review
Solution brainstorming
Geoequity Strategy
Workflow Diagramming
Data Health Check
Strategic Workforce Development
Join us at the 2023 Esri User Conference
Register today to attend in-person, virtually with digital access, or for the plenary only.