Next week, Esri's annual International User Conference will be held in San Diego, CA! It's a great event where you can learn about the latest GIS technology and explore its diverse and broad uses across many industries. This blog outlines information and activities at UC related to Collector for ArcGIS – the platform's map-centric field data collection app.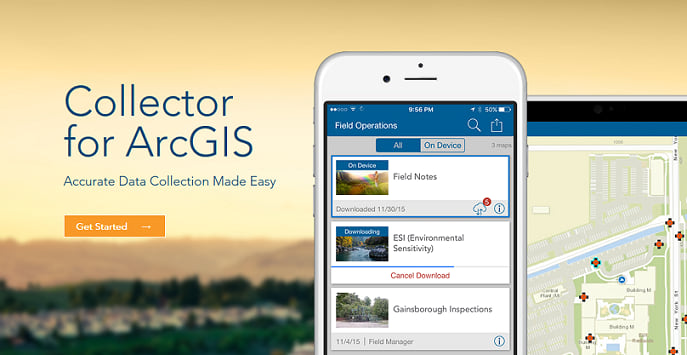 UC Expo
The Collector for ArcGIS team will be at the UC Expo to meet with you and we'll be located at the ArcGIS Apps area. Please come by to talk with us one-on-one and share your feedback. We're excited to learn about how you're using Collector, better understand and support your workflows, and help address any questions. We can also show you the forthcoming next generation Collector for ArcGIS (Aurora) app!
Additionally, we recommend that you explore the ArcGIS Solutions Island and the many sponsor and exhibitor booths who have deployed numerous solutions using Collector for ArcGIS.
Technical Sessions and Demo Theaters
We've sorted out the sessions by day, so you can easily find the session(s) you want to attend:
Tuesday July 10
Wednesday July 11
Thursday July 12
Friday July 13
Other related sessions from the Partners and Users:
FYI, there is also a Mobile GIS Special Interest Group Meeting on Wed July 11, 11:30 am – 12:30 pm, SDCC Room 29 B. You can learn about how other users have integrated mobile as part of their GIS technology deployment.
To learn more, please review the Esri conference agenda or download the Esri Events mobile app.
Safe travels coming out and we hope you have a great time at UC!!
Sincerely,
The Collector for ArcGIS team
Commenting is not enabled for this article.