When using ArcGIS Maps for Office, you can add valuable context to your own data by enhancing it with authoritative content from ArcGIS Living Atlas of the World.
With a few simple steps, you can create a map that combines your Microsoft Excel spreadsheet data with information from Living Atlas about the surrounding people, housing, infrastructure, environment, and more. You can use the map to help visualize the data and answer questions.
Median home value and flood risk data from Living Atlas add context to your data.
For example, imagine you'd like to invest in residential property in Houston, Texas. You have a table of candidates based on price, square footage, and other data you collected from real estate web sites. To help you decide which property to buy, you also want to know the median home value of the neighborhood and flood risk. You can get this data from Living Atlas. Here's how:
Step 1: Open your spreadsheet in Microsoft Excel, click the ArcGIS Maps tab, and sign in with your ArcGIS account.

You'll need a license for ArcGIS Maps for Office to add ArcGIS data from Excel. If you don't have a license, contact your ArcGIS administrator or join the Learn ArcGIS organization for a free 60-day membership.
Once you sign in, additional map tools appear.
Step 2: Click Add Map and choose the data you want to map. Cell range is a good option.

You want to see where your properties are located so you'll style the data by location.
Step 3: For Style by Column, in the list of suggested styles, verify that Location (Single symbol) is selected, and click Add Data.
Your data appears on a map.
Step 4: Change the basemap to Dark Gray Canvas so your property symbols stand out.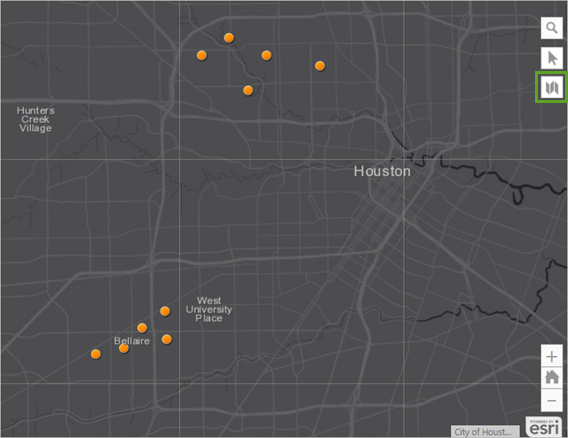 Step 5: In the Map window, click From ArcGIS.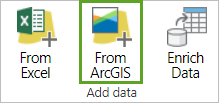 You see a search box and categories. The categories contain popular demographic data from Living Atlas.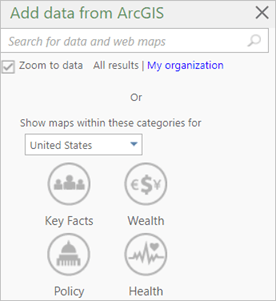 Categories are a quick way to add authoritative data to your map.
Step 6: Click the Wealth category and add 2018 USA Median Home Value.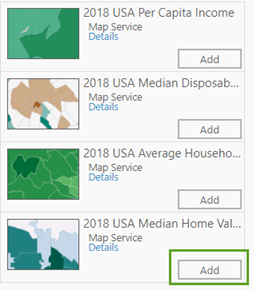 Median home value data is added to your map.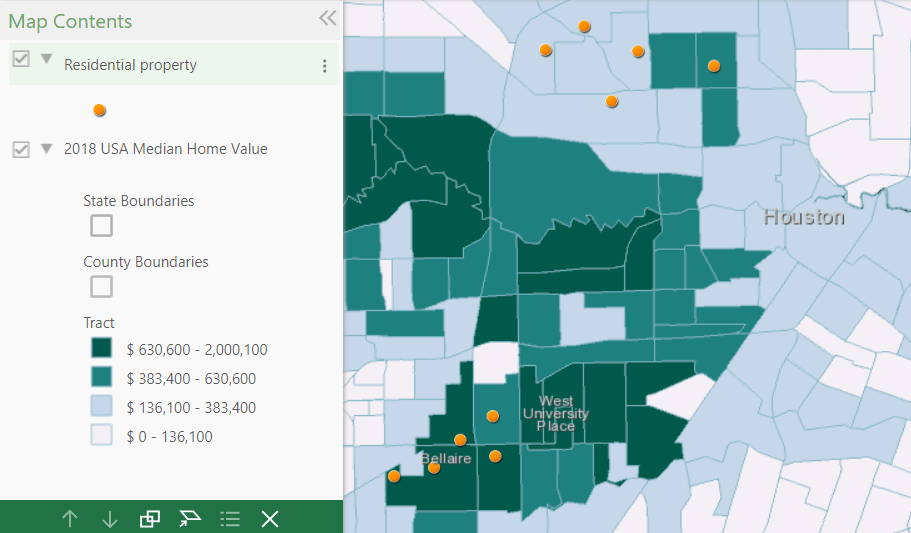 You also want to see flood risk data from Living Atlas. It's not in the categories so you'll find it through a targeted search.
Step 7: Click From ArcGIS, in the search box type group:47dd57c9a59d458c86d3d6b978560088 flood hazard areas, press Enter, and add USA Flood Hazard Areas.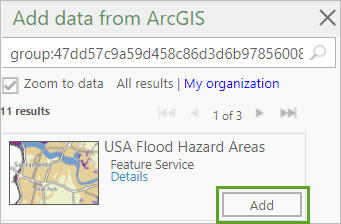 The flood hazard areas are added to your map.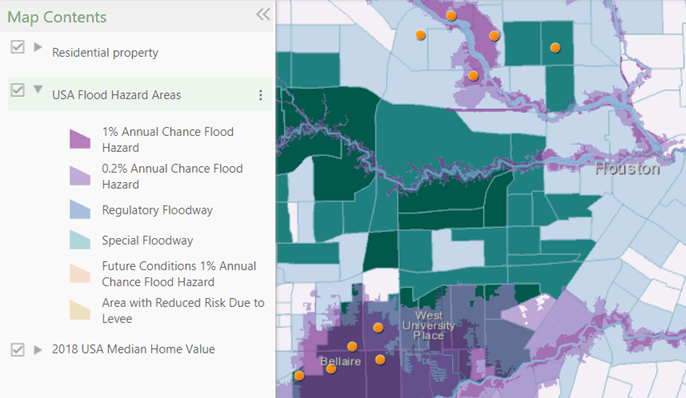 Step 8: On the map, zoom in to view the area surrounding a potential investment property.
Now you can explore the data in the map to decide which property is the best investment. You see one in an area with high home values and low flood risk. That looks like a good choice.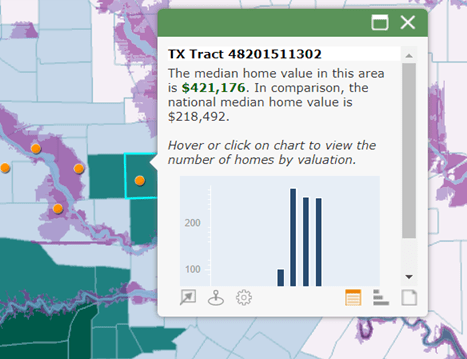 More information
Get started with Maps for Office