Note: This article was updated to reflect the name change of the ArcGIS web part in ArcGIS for SharePoint after the October 2022 release.
If you use ArcGIS for SharePoint in SharePoint Online and have upgraded to the October 2022 release, you may have noticed that there are now three ArcGIS apps available instead of the usual two. Also noteworthy is the change to the ArcGIS web part name (formerly ArcGIS Maps). This article explains the differences between the ArcGIS, ArcGIS Maps Classic, and ArcGIS Map Search apps. Understanding these apps will help you decide which one to use when building your SharePoint page.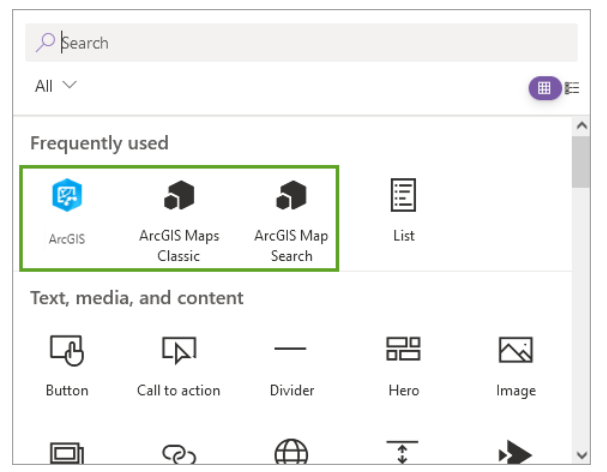 ArcGIS Maps and ArcGIS
The October 2022 release of ArcGIS for SharePoint introduces an updated app for modern SharePoint pages. You can use this app to display geocoded SharePoint data on the map and add layers from ArcGIS to provide context for your data.
To access the new app, first make sure to add the new ArcGIS Maps add-in to your SharePoint site. You can then add the ArcGIS app to a SharePoint page.

ArcGIS Maps includes a fully redesigned mapping interface, with enhanced layer styling capabilities – and features like buffer/drive time analysis and infographics cards. Try it out and take advantage of the exciting new tools and updated user experience!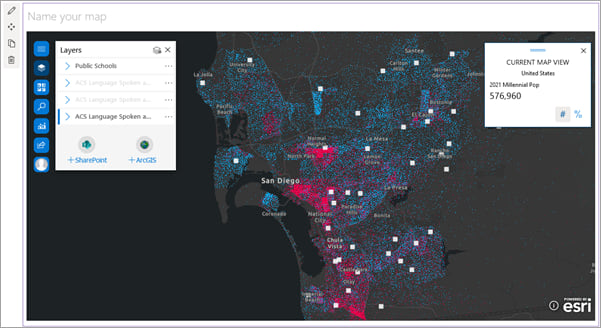 Note that ArcGIS Maps is only available for SharePoint in Microsoft 365, and not for on-premises SharePoint deployments.
You may notice that some features you are used to are not yet supported. See feature comparison for details.
ArcGIS Maps Classic
If you need to access a feature that isn't yet available in ArcGIS from previous releases, don't worry. You can still find that content in the ArcGIS Maps Classic add-in.

This app is unchanged from previous releases. It's the same classic experience with a "Classic" name to match. Keep using ArcGIS Maps Classic as needed but keep an eye on future releases as more features are added to ArcGIS!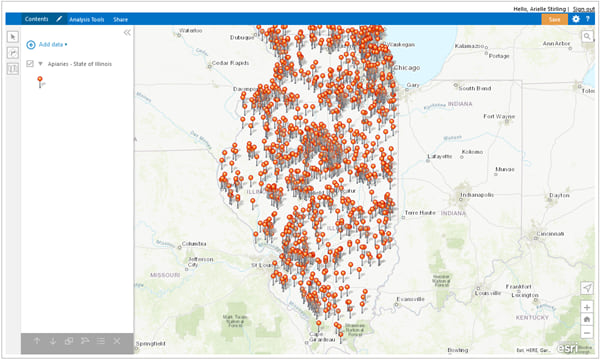 Note that if you want to add the ArcGIS Maps Locate workflow to a SharePoint list, you should choose ArcGIS Maps Classic as the workflow template.
ArcGIS Map Search
To organize and access your SharePoint content based on location attributes, add an ArcGIS Map Search app to your SharePoint page.

For example, you may have SharePoint documents that contain information about sales, staff, and stock at different store locations. You can use ArcGIS Map Search to add the store locations to the map as a reference layer, set geotagging attributes for the layer, and geotag the documents. Then, instead of sifting through your SharePoint content to find the information you need, you can select a store on the map and see all documents associated with that location.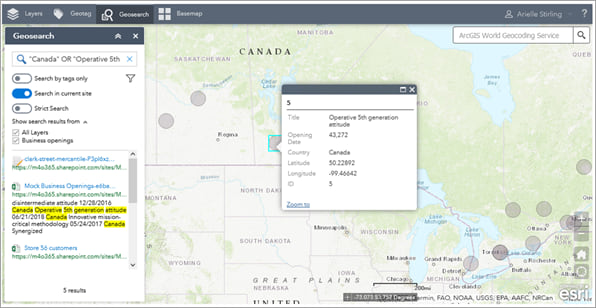 Like ArcGIS Maps Classic, the ArcGIS Map Search app is unchanged from previous releases.
Get started with ArcGIS for SharePoint
ArcGIS for SharePoint helps you organize and visualize your SharePoint content with location intelligence. Get started with ArcGIS for SharePoint to explore the different mapping, geocoding, and geotagging capabilities available to you.
Don't forget to join us in the Esri Community to ask questions, share ideas, and let us know about your experiences with ArcGIS for SharePoint!
Commenting is not enabled for this article.