This year's UC is completely virtual, meaning all things deep learning and much more will be available at your fingertips starting July 13th – tech workshops, sessions, the showcase, exhibitors, plenary and more. So you don't miss out on any of this rich content, be sure to register for the UC here.
What has us most excited this year, is the ability to show you the leaps Esri has made in the area of deep learning. There's just so much, that we couldn't pack it all into a single UC session! In total, 6 sessions specifically cover deep learning and, to ensure everyone walks away with valuable information, our sessions cater to a wide variety of personas ranging from, Data Scientists, to Developers, to Image Analysts, to GIS Analysts.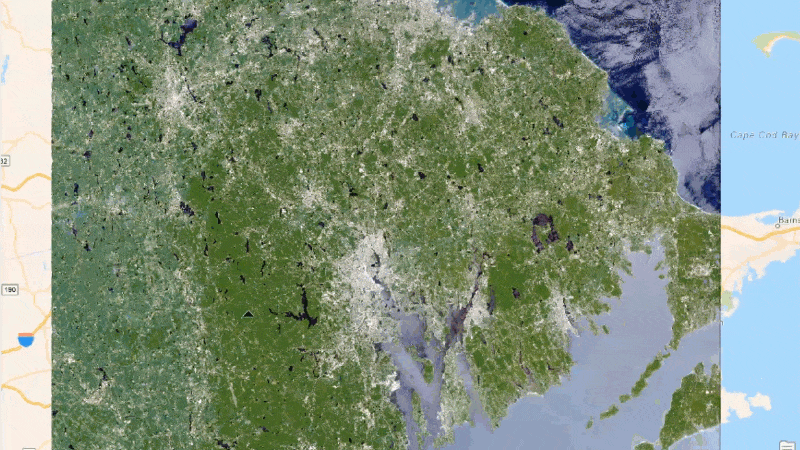 To get everyone started on the right foot, join us for, Using Deep learning with Imagery in ArcGIS. This on-demand session will take you through a journey of the tools in ArcGIS Pro via demos, talk through scenarios for scaling your processing using ArcGIS Image Server, introduce you to the ArcGIS API for Python via scenario-based demos, and finally, cover access points of the deep learning tools in ArcGIS. This will be your one-stop-shop to understand where deep learning fits in ArcGIS.
Data Scientist and Developers
Then, for you data scientists, developers, 'deep' deep learners, imagery ninjas, and those who want to know what happens behind the scenes using our Python APIs, you must watch the Deep Dive into Deep Learning session. Streaming live on Wednesday, July 15th from 8:40 a.m to 9:40 a.m. PDT, tune in to see one of the most demo rich sessions at UC (we might be biased in saying that, but we really do have around 12 demos!).
Analysts
For our Image Analysts, join us for ArcGIS Pro: Using Imagery and Deep Learning. This on-demand session will specifically focus on imagery deep learning workflows in ArcGIS Pro.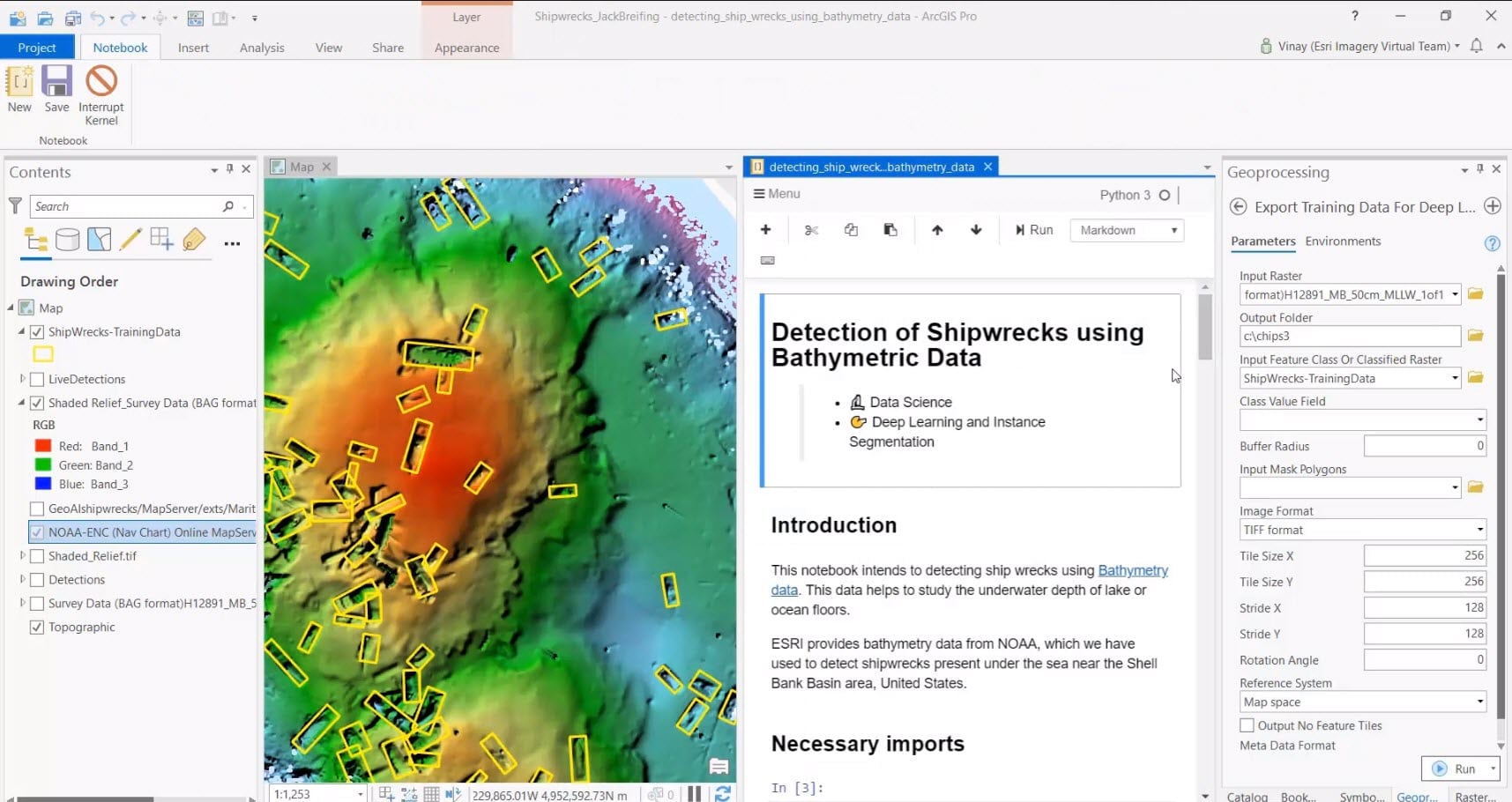 Additionally, for GIS Analysts and, those new to deep learning, be sure to check out Deep Learning for Geographers. During the session, we will simplify how deep learning works under the hood – without all the complex math involved. We'll also explain how deep learning works in ArcGIS and how various deep learning models can be applied to GIS to solve an array of problems, all through engaging demos.
See what's coming
If you're interested in a sneak peek of the deep learning projects we are working on for future releases, you won't want to miss the ArcGIS Pro: The Road Ahead (Monday, July 13th @ 1:40 p.m. PDT) and ArcGIS Enterprise: The Road Ahead (Tuesday, July 14 @1:40 p.m. PDT). During these sessions, we'll briefly surface future deep learning capabilities.
Get to know ArcGIS products
Lastly, if you're interested in receiving an introduction to the ArcGIS products and tools that make deep learning possible, join us for ArcGIS Image Analyst: An Introduction, ArcPy: An Introduction, Spatial Analyst: An Introduction, ArcGIS Image Server: Raster Analytics, and ArcGIS API for Python: An Introduction to the Modules.
See what session fits your needs or, watch them all! We hope to leave you as a deep learning ninja by the end of the 3-day event! Enjoy!
Interested in other imagery and raster analysis UC sessions and resources? Check out this UC 2020 Guide to All Things Imagery & Rasters.