by Caitlin Scopel, Cartographic Product Engineer, Esri
The Beta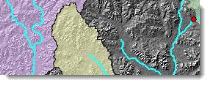 version of Arc Hydro tools for ArcGIS 10.1 are now available. To download the tools (32MB)connect here:
http://downloads.esri.com/archydro/archydro
The tools are still in beta release, so we'd love to hear your feedback on how the tools are working. Please contact archydro@esri.com with any and all feedback.
Arc Hydro Tools are free with your ArcGIS software license. 
For past versions of Arc Hydro Tools, please see the Hydro Data Model page, and check back to the Hydro Resource Center, and Hydro Blog for more updates!