ArcGIS QuickCapture is the rapid data collection app by Esri. This big-button mobile app delivers the simplest user experience for anyone who needs to capture GIS data in the field.
If you would like to get a taste of QuickCapture, there is nothing better than starting with the sample projects.
Try Out QuickCapture Sample Projects
Getting started is easy. We provide a gallery of samples for you to choose from. Each sample addresses a common industry use case and will help you get an idea of the core capabilities of QuickCapture.
Download the QuickCapture mobile app (it's free).
Scan the QR Code below to get the project (click the card to learn more).






Once the project is on your device, you should not need much assistance to learn how to capture data with this app. Push a big button and a new feature will be automatically sent to ArcGIS. Note that every sample project includes a link to a map where you can view results of all the submitted data.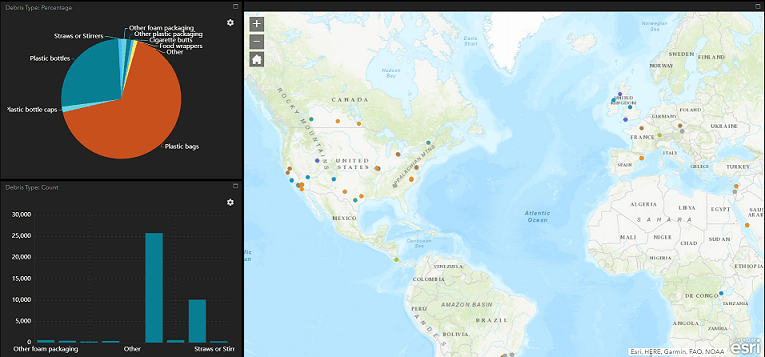 Create Your Own QuickCapture Project
With the sample project, authoring projects is easy as well. As a project author, you can quickly make a copy of the sample project by creating a project from templates.
When doing this, the QuickCapture designer will replicate the configurations and feature layers referenced by the selected project. With just a few clicks, you will end up having a new project with the same configuration, and new feature layers with the same data schema. Follow the steps and learn how to create your QuickCapture project from a sample project.
Did you know that you can customize the map for a QuickCapture project? You can choose to either update the existing web map with these layers or select a map of your own. QuickCapture supports online and offline maps that can facilitate various use scenarios.
Learn More
Read this tutorial to learn how to get started with ArcGIS QuickCapture from feature layers.
Visit our discussion forum, GeoNet, where you will find more information about QuickCapture by reading product tutorials, release announcements, and technical articles. Feel free to join and participate!