ArcGIS StoryMaps helps you tell remarkable stories with custom maps that inform and inspire. A story can effect change, influence opinion, and create awareness—and maps are an integral part of storytelling. ArcGIS StoryMaps can give your narrative a stronger sense of place, illustrate spatial relationships, and add visual appeal and credibility to your ideas.
ArcGIS StoryMaps is updated regularly, and there are several new enhancements to announce today. Be sure to check back in a few weeks because we'll be back with more updates before the month is out.
Collection layouts
Add a timeline to sidecar
And more…
Collection layouts
StoryMaps collections are a great way to bind together a set of stories. If you need to include other ArcGIS content items, like web apps or PDFs, in your collection, you can do that, too! We've seen lots of great collections published over the last couple years, and we're excited to add more features to collections to make them an even better and more creative tool to highlight your great stories.
In April, we added the ability to theme your collections. Last month, collections gained the ability to include Survey123 forms, and this month collections are getting another big new feature: layouts!
There are now three layouts for you to choose from that change the appearance of the collection overview page. The original layout, which is now called grid, is the most utilitarian of the three. The logo and description are placed to the side and are "sticky," so they remain visible even after readers scroll into longer collections. The grid layout always shows three columns of items and is great for collections with many items or when you don't intend any one item to stand out against the rest.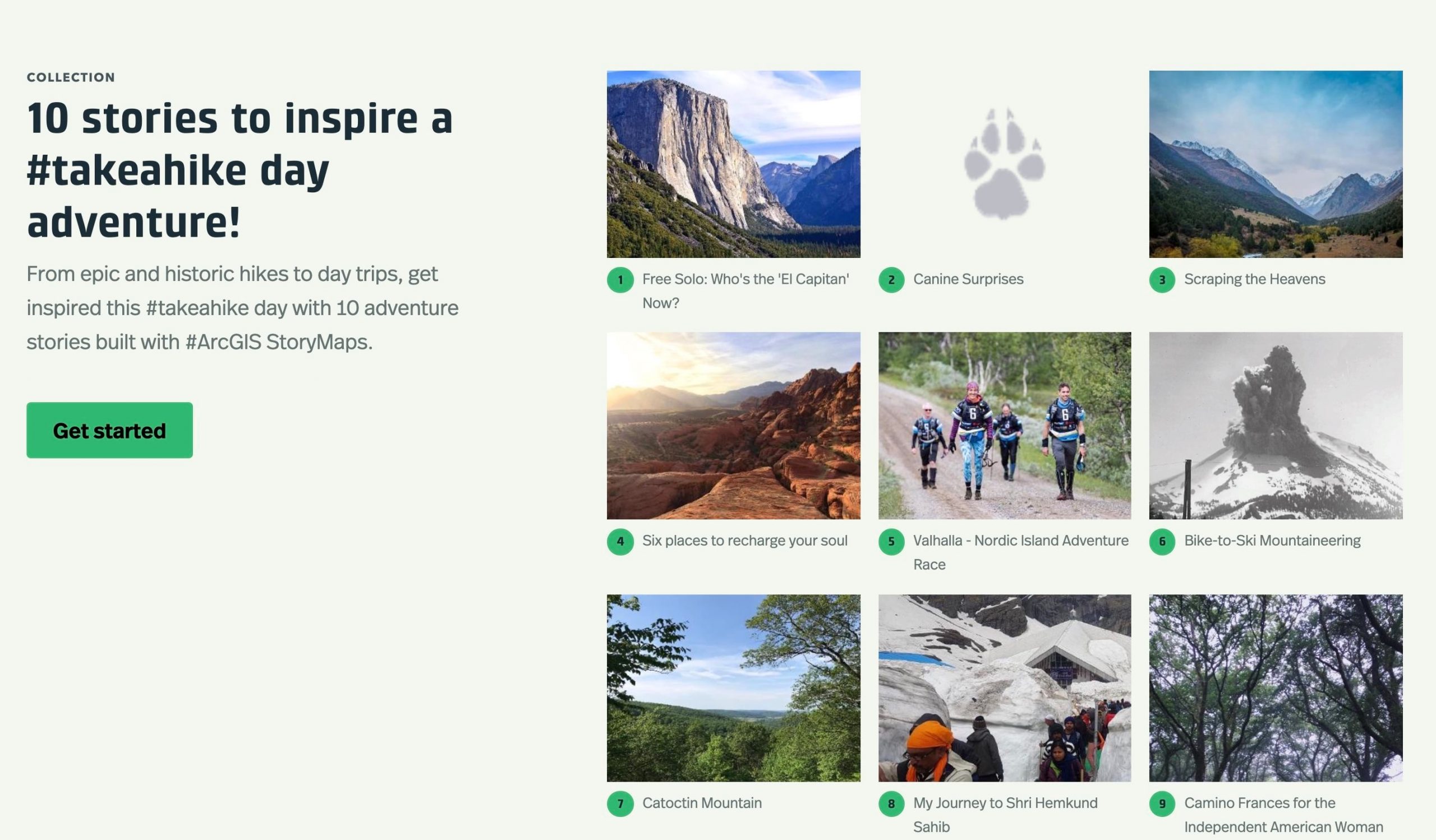 The two new layouts, magazine and journal, give your collection a bit more flair and can provide a better experience for presenting collections with fewer items.
In magazine layout, the logo and description are also placed to the side, like in the original grid layout. The big difference with magazine is that it shows a distinctly larger image for the first collection item. You might think of this first item as the featured article or cover story in a magazine. The remaining items are shown two at a time.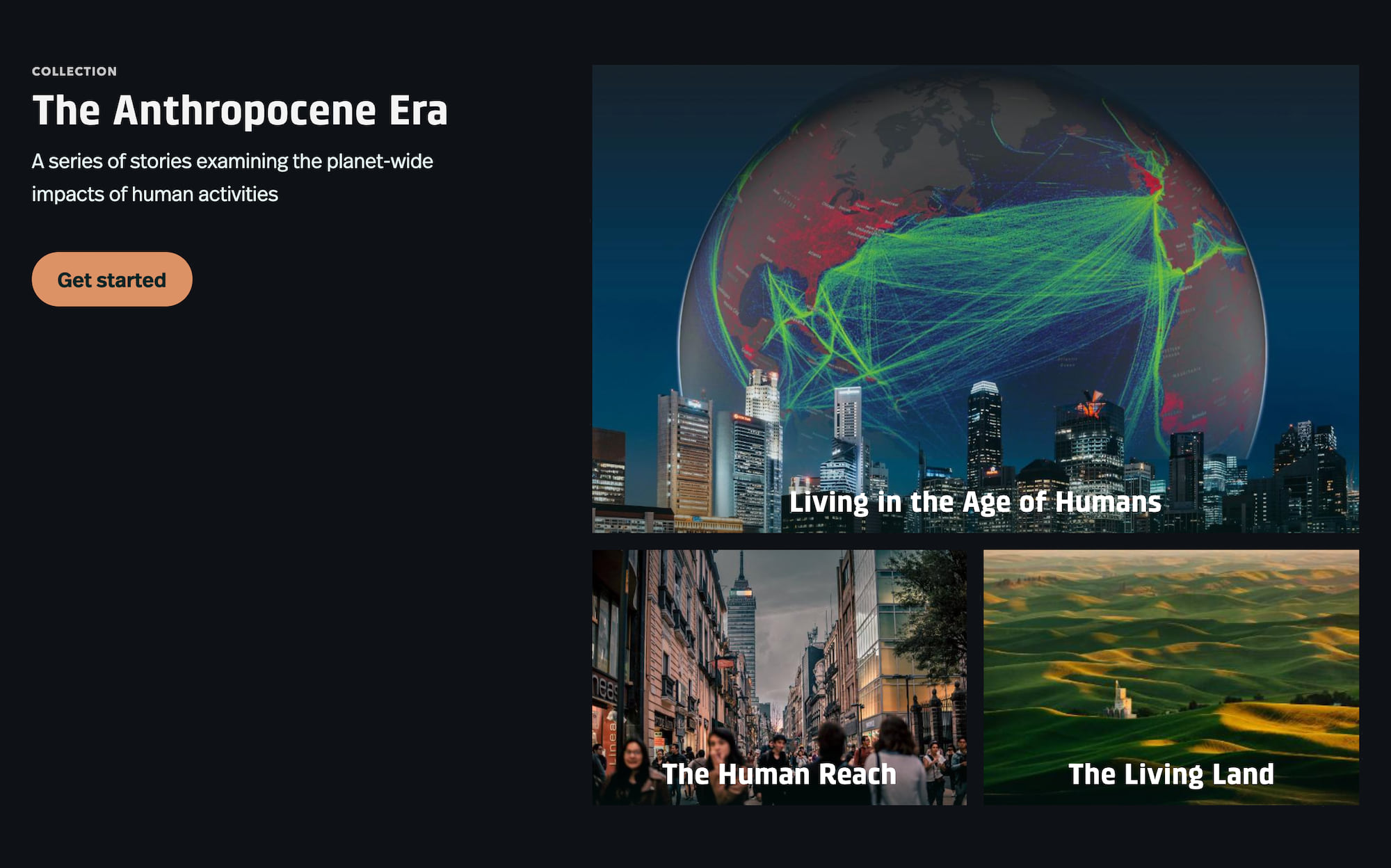 Journal has a completely different feel than the other two layouts. The collection logo and description are center-aligned and scroll away as the reader moves into the collection. The biggest difference, however, is the way each item is represented using a wide, banner-style image. Story subtitles (or item summaries) are also shown, if available, so the journal layout provides the opportunity to provide more information for each item. The journal layout can be a great choice if you are using a collection to present a multi-part story.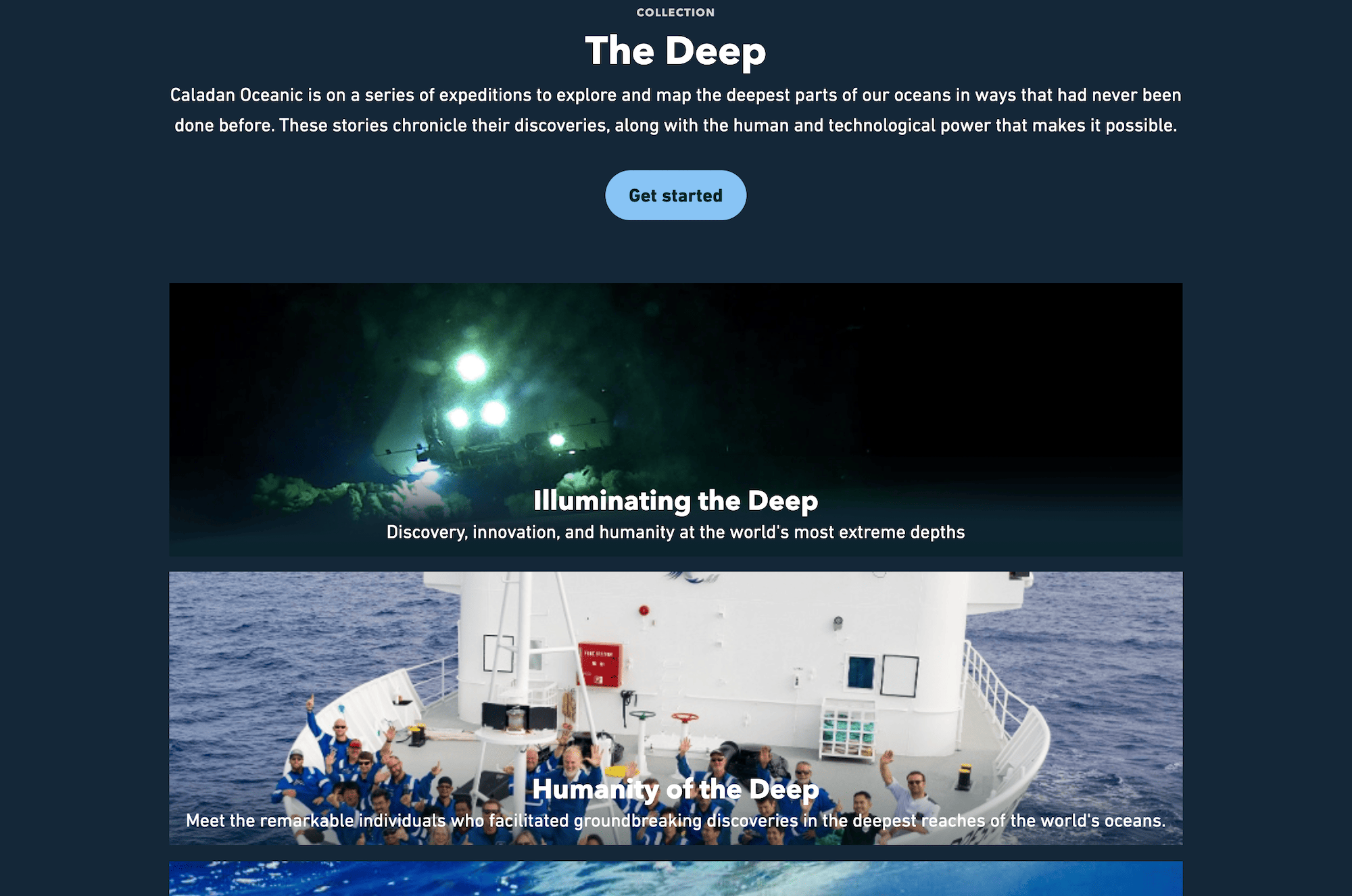 Here's a video that shows each of the layouts in action and how to choose a layout in the collection builder. Spoiler alert: this option is in the Design panel.
Collection layouts are currently in beta, so let us know what you think about them by dropping us a note over at the Esri Community.
If you haven't made a collection yet—or just want a primer on how to make a great one—check out our collections tutorial: Create your first collection with ArcGIS StoryMaps (this will be updated soon to include the latest collections features).
Add a timeline to sidecar
Timeline is a new storytelling block that was introduced in last month's updates. It enables you to use the story builder to create chronological visualizations that are flexible and dynamic.
Now, you'll also find the Timeline block option when adding content to a sidecar's narrative panel. This provides the ability to present a timeline side-by-side with a map, video, or other piece of media, which opens up a host of new storytelling possibilities.
And more…
If you are signed in to ArcGIS, you can favorite a story more easily using the star button in the header
The social sharing buttons have been moved into a new menu and an option to share to LinkedIn was added
Adding a font from Google Fonts to a theme is no longer in beta
Check out the release notes for a complete list of updates and fixes.
Thanks to StoryMaps editorial team member Will Hackney for his contributions to this post.
Banner photo by Kelly Sikkema on Unsplash.