April showers have been said to bring May flowers, but they're also bringing a bevy of new features and enhancements for ArcGIS StoryMaps. Here's what we're springing on you for this release…
Design refresh and builder updates
Theme a collection
New quote styles
Easier map tour zoom level options
Set the story language
And more…
Before getting to this month's updates, we wanted to let you know that we sometimes publish articles on very specific and/or more technical topics on the ArcGIS StoryMaps blog board in Esri Community. If you'd like to get more StoryMaps content, be sure to follow us over there too!
Design refresh and builder updates
This month, several key pieces of ArcGIS StoryMaps have been refreshed and updated to improve your experience. First, the navigation between the Stories, Collections, and Themes pages has been made more prominent, and the appearance of these pages has been refreshed.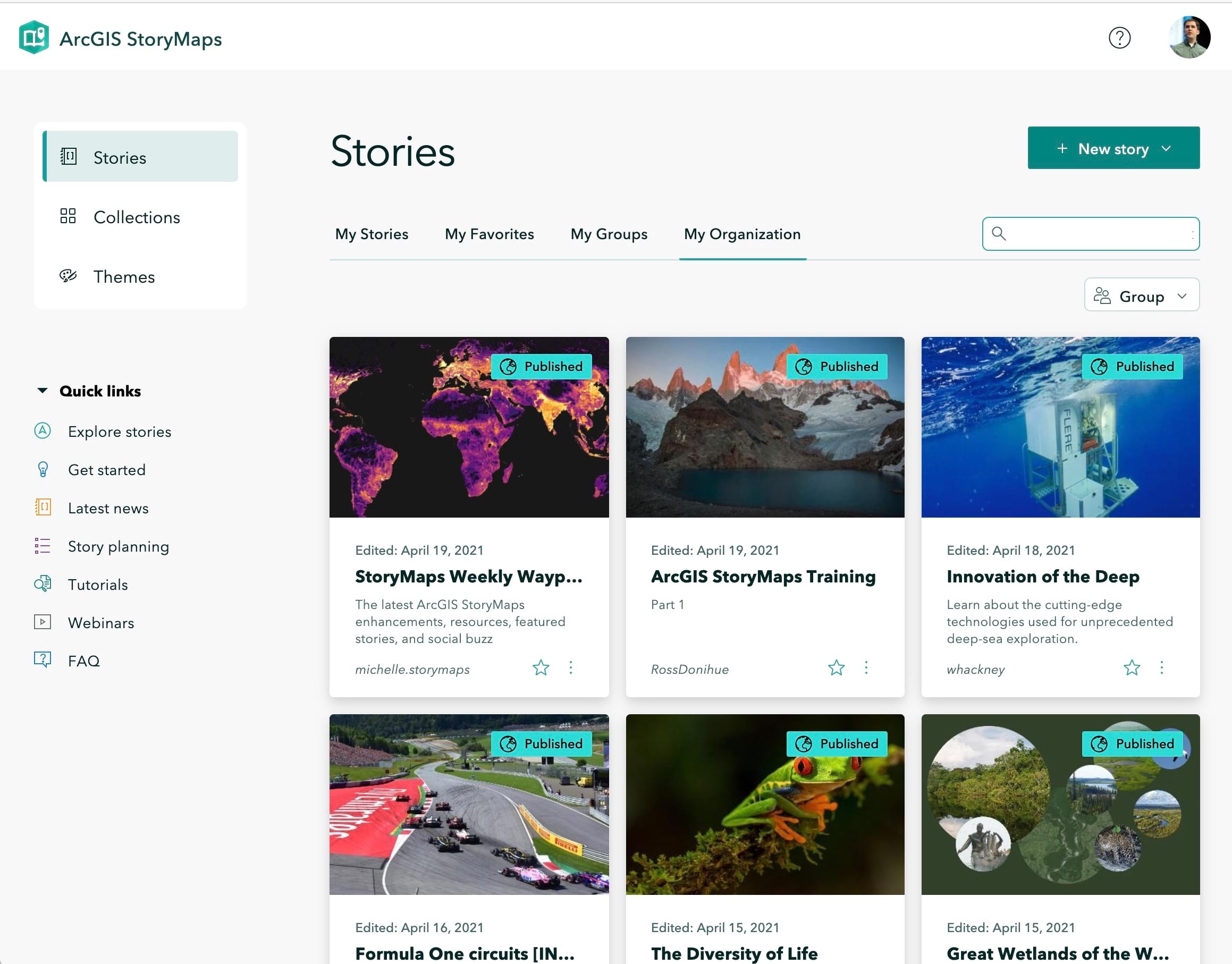 You'll also notice the story and collection builders look a little different. There is now a separate header for the builder. This makes it clear which buttons and menus are builder controls and which ones your readers will see when viewing your published story.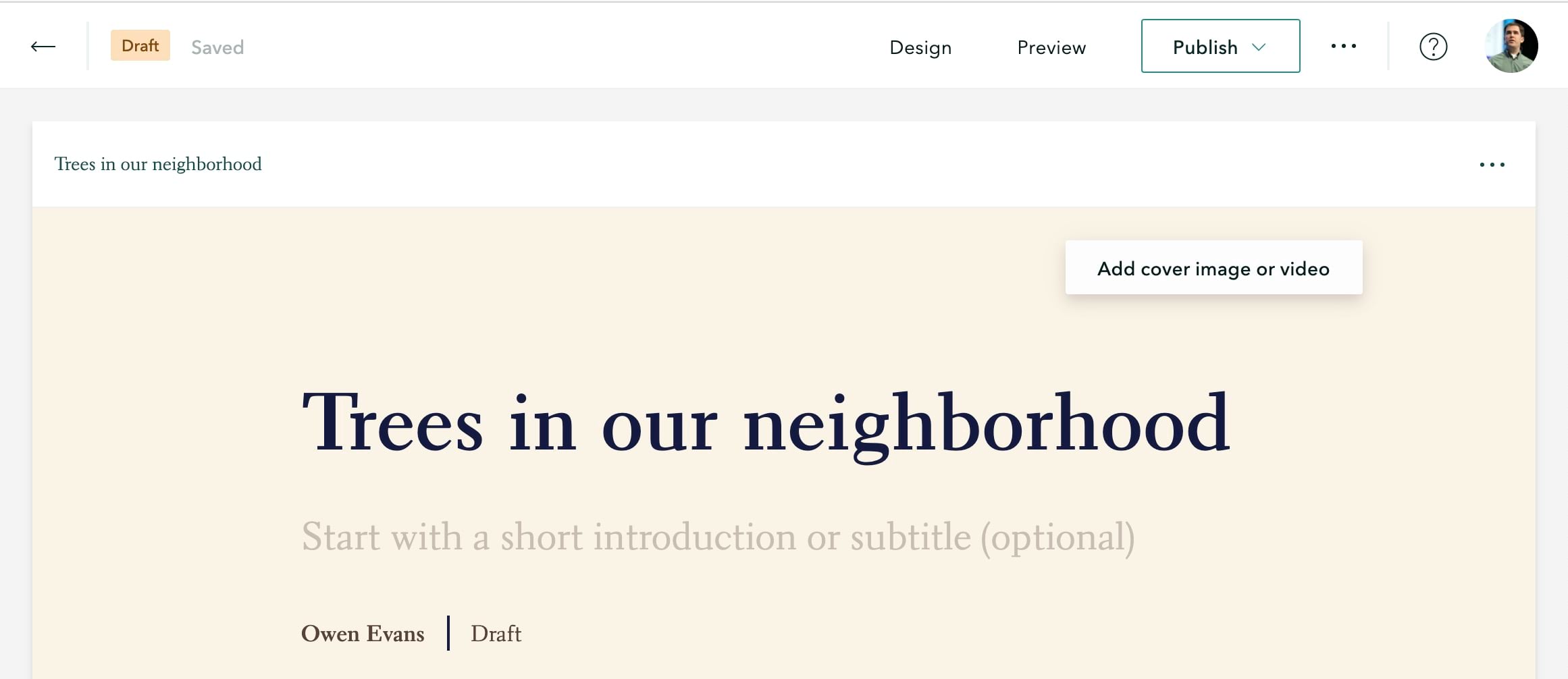 The preview experience has been updated as well. The device preview mode buttons have been moved to a new floating toolbar, which allows for more space to preview your story and provides a cleaner overall experience.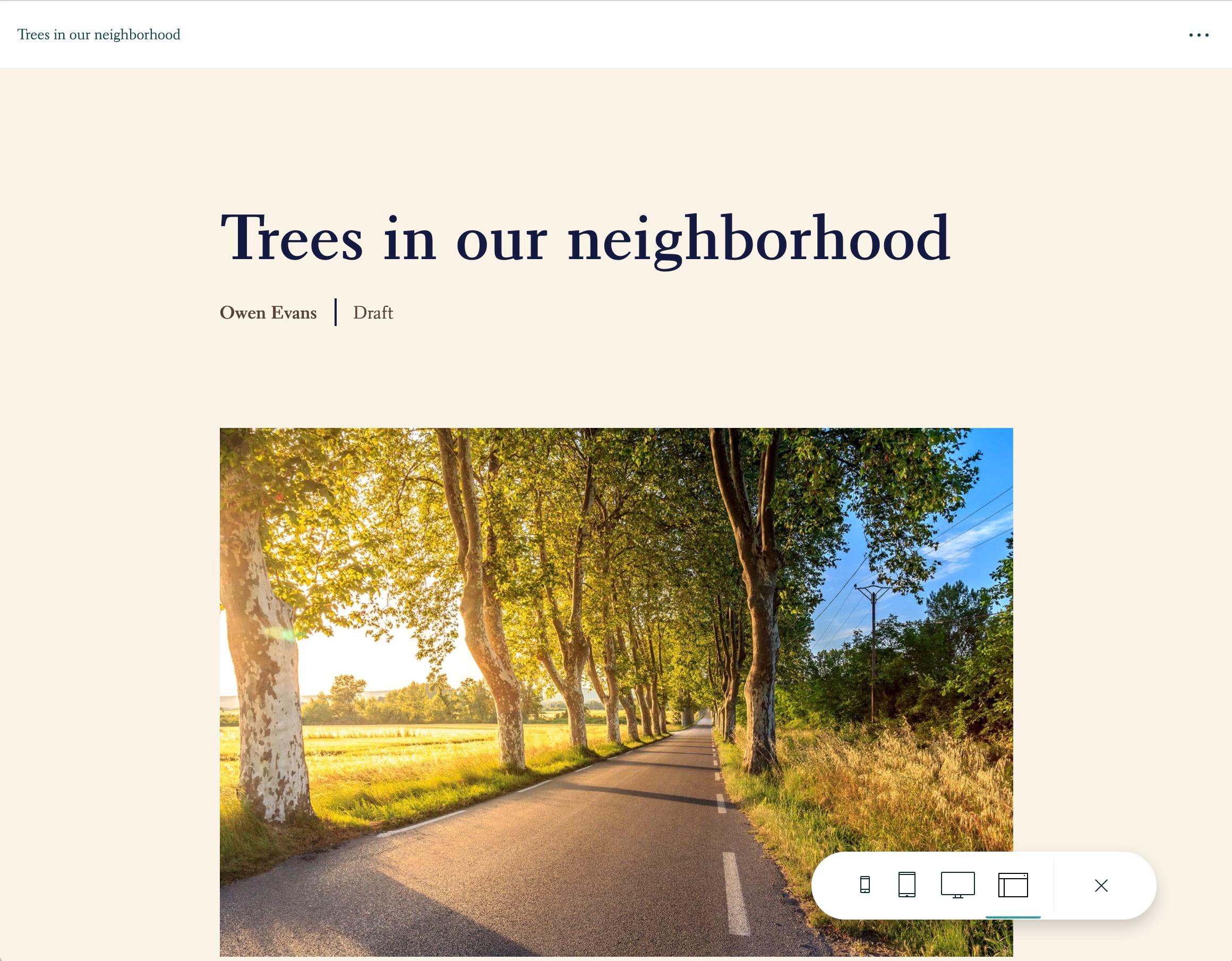 Check out the video below for a peek at all the updates described above in action.
Theme updates
Themes are a great way to create a specific and/or branded look for your ArcGIS StoryMaps content. You can create themes for your own use, and administrators can provide a set of approved themes for all organization members to use.
Theme a collection
In addition to theming stories, you can now also theme your collections. Open the Design panel in the collection builder and you can select any of the six standard themes, or you can click Browse themes to select one of your custom themes or an approved theme from your organization. The colors, typography, button style, and logo from the selected theme will all be applied to the collection.
New quote styles
In other theme-related news, there are two new quote styles available in theme builder. You can also adjust the alignment of the quote text and decorations for any of the five available styles. The addition of these new styles and alignment options gives you many more quote designs to choose from when creating a theme.
For more information about using themes, check out these articles:
Map tour zoom level options
It's now easier to control the level of detail your readers see on the map as they browse through your map tour. You can set a zoom level that's used for all the tour places, and you can also set a custom zoom level for any specific tour places that need one. The video below shows how to use these new configuration options.
Additionally, if you use your own web map for a map tour's basemap, the extent of your map is honored. This makes it much easier to start building your tour since the builder will immediately show the area the map is focused on (rather than you needing to manually zoom the map to your area of interest).
For more information about using map tours in your stories, see these resources:
Story language
You may know that ArcGIS StoryMaps supports almost 40 languages, and you've always been able to write stories in any of these languages. This month ArcGIS StoryMaps gets a new feature that helps improve the experience of reading a story that's written in a language you don't understand.
Authors now have the ability to set the language of a story. This helps web browser translation tools and assistive technologies work as expected in more situations. A story will broadcast its language to the web browser so it has the information needed to translate the story into a reader's preferred language, if needed. Assistive technologies, like screen readers, are also able to detect the story's language so it can be read in the proper voice and accent.
To set the story language, go into the Story settings > Story language and pick the appropriate language. Depending on the language you select, you may also be prompted to choose a date and number format. These attributes will be attached to the story and applied to the page's HTML whenever someone views the story.

In many cases, authors won't notice anything different when using this feature. However, it will be very helpful for people who are reading a story that's written in a language other than their preferred language. For example, a person who is an English speaker may need to read a story that's written in French. Their browser will notice the difference between their computer's language settings and the language of the story and offer to translate it, as shown below.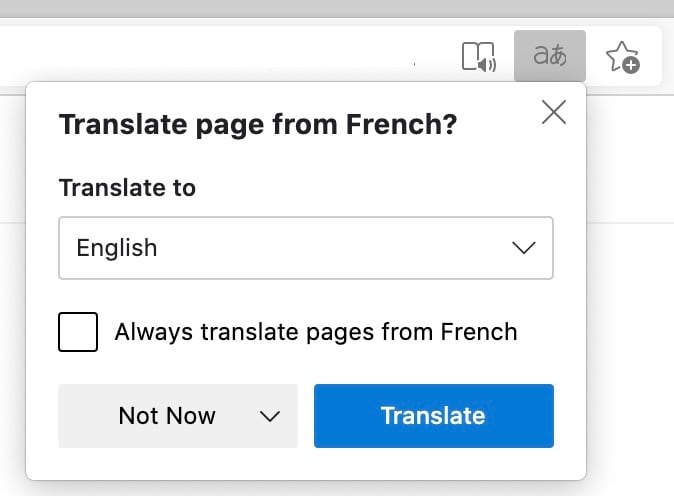 You may want to consider setting the language on stories you've previously published so they can take advantage of this feature; however, this is only necessary for stories that are likely to be read by people who speak a different language. It's not needed for stories you've published for your own use, or stories that you've shared with a limited audience. Note that translation features are not available in all browsers and may vary across the browsers where they are available.
This feature is currently in beta, and we'd love to hear your feedback. Please share any thoughts or issues over in the ArcGIS StoryMaps Esri Community. For more information on writing stories in other languages, see Want to Reach a Global Audience? Consider Translating Your Stories.
And more…
You can open a map in the ArcGIS map viewer, even if you do not have editing privileges.
Enhanced support in stories and collections for ArcGIS Dashboards, which recently came out of beta.
The ArcGIS API for JavaScript has been updated to the latest version (4.19), so your stories can take advantage of the latest features of web maps and web scenes such as the new sketch layers.
Check out the release notes for a full list of updates and fixes.
Banner photo by Aniket Bhattacharya on Unsplash