Eager to make your first story map, but not sure where to start? Well, you've come to the right place. Read on to see just how easy it is to create placed-based narratives.
(If you're new to the world of Story Maps entirely then get ready to be delighted. These multimedia works are fun to make and powerful to use—learn more about them and browse some examples here.)
Get ideas and get inspired
Go to the Story Maps Gallery to see some great examples, handpicked by the Esri Story Maps team to highlight creative approaches and best practices in a wide range of subjects and industries. You can filter and search the gallery to check out how authors like you have handled stories that may well be similar to the one you want to tell. Explore. Get a gut feeling for what makes a good story. Borrow approaches that you think work well, or come up with your own!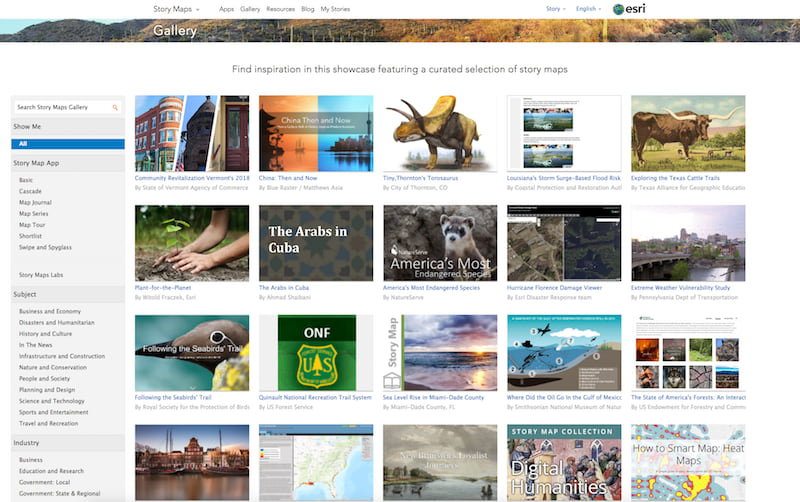 Choose a Story Map app template
Go to the Story Maps Apps page to browse the available templates and choose the best one for your project. Each template lets you deliver a specific viewing experience to your audience. There are templates for map-based tours, points of interest, in-depth narratives, presenting multiple maps, and more. Spend some time comparing the templates, the layout options they offer, and the different components they let you incorporate in your story.
From exploring the Story Maps Gallery, you may already have a good idea of which app template will work best for you. If not, there's a wizard on the Apps page with an 'Ask the Pros' feature that can guide you to the best app template for your story.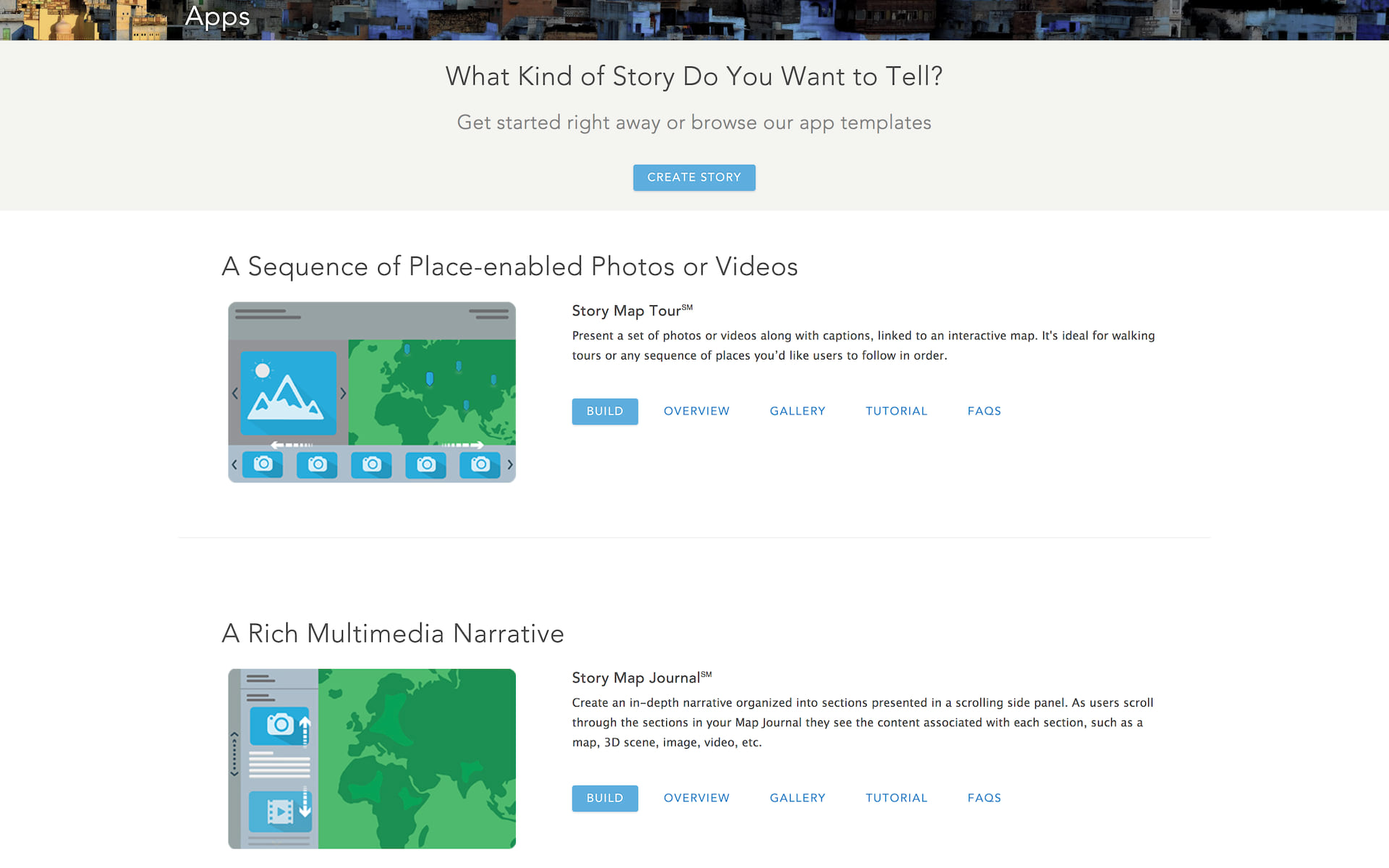 Start building
Simply click the 'Build' button for the app template you've chosen to launch an intuitive, interactive story builder.
Our story builders make it easy to author your story. No coding is required. Story Maps are part of ArcGIS Online, Esri's cloud-based mapping and GIS platform, so you'll sign in with your ArcGIS Online account to create your story. Your story maps, along with the maps and data they use, are hosted securely in ArcGIS Online. There's nothing to download or install.
If you need help, each app template has a tutorial page that guides you through the authoring process. If you need more help be sure to visit the Story Maps Resources page. Got a question? Check out our FAQ page.
As part of ArcGIS, Esri Story Maps let you use the full power of the world's leading mapping and GIS platform to create your maps. You can collect and assemble your own data, use data available in your organization, and also choose from the huge collection of ready-to-use, authoritative data published by Esri and many other leading partners and agencies via the ArcGIS Living Atlas.
You can add your own data to ArcGIS web maps in many different formats, ranging from tabular data assembled in spreadsheets, to data published online from ArcGIS Pro and ArcMap, Esri's desktop products for GIS professionals. You can create your web maps in ArcGIS Online first and then reference them when you build your story, although some of the app templates also let you create and edit your maps from within their interactive builders, so you can do your mapping as part of building your story. In addition the two 'place-based' app templates, Story Map Tour and Story Map Shortlist, automatically generate a web map for you when you load your places into them.
Story Maps are also available in Esri's ArcGIS Enterprise product, which enables an enterprise to set up its own web-based mapping and GIS infrastructure. If you are using ArcGIS Enterprise, you'll create story maps by signing into your Enterprise Portal, rather than signing into this website.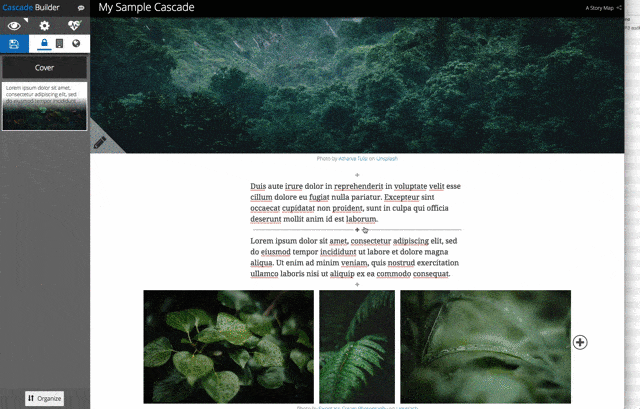 Publish and promote your story
Now that you've finished your story map, you simply share it to your audience. You can share your story map publicly or restrict it so it can only be accessed by people in your organization. Go ahead and promote your story map to your audience. Link to it or embed it in your website. Write a blog post about it, share it on social media, and so on.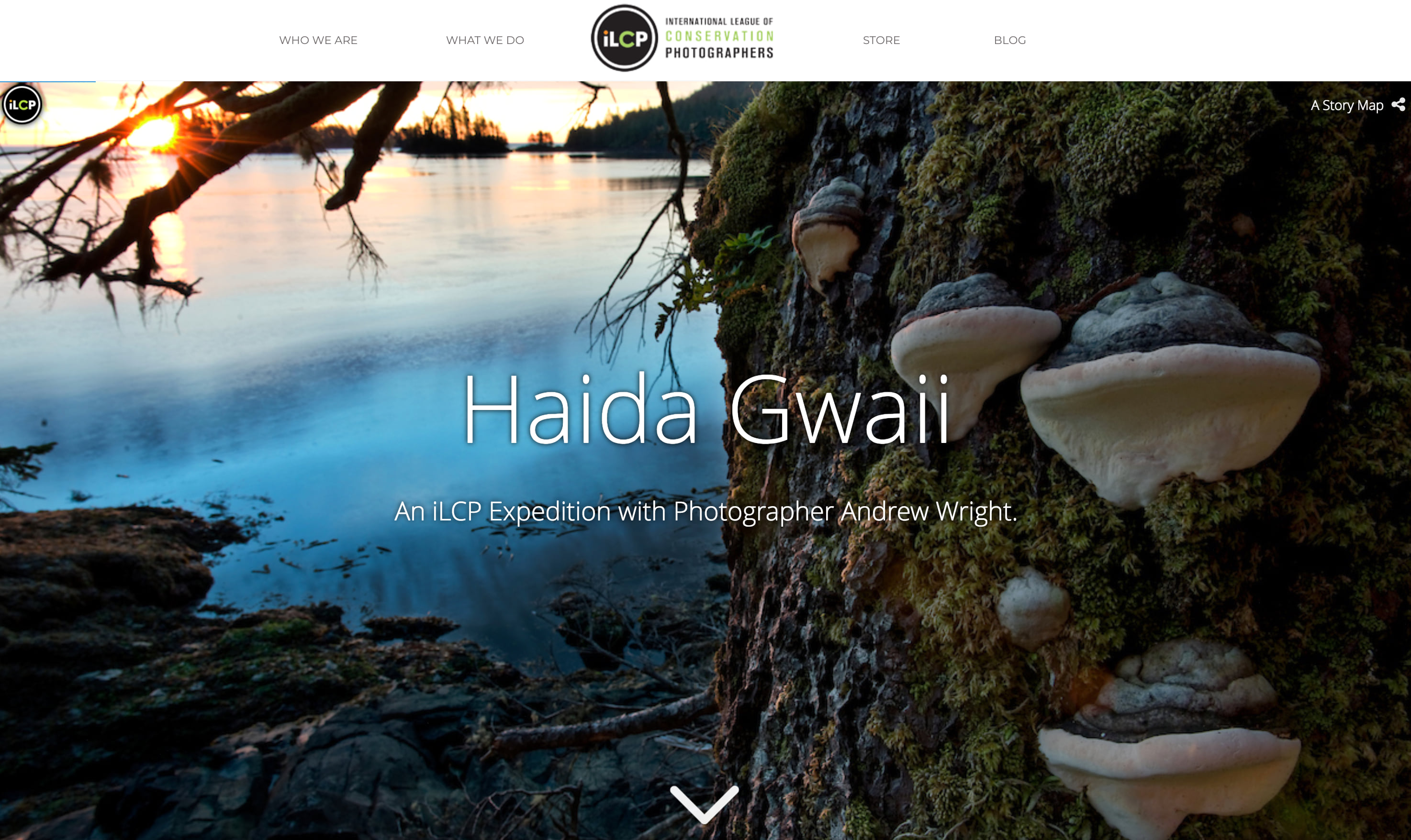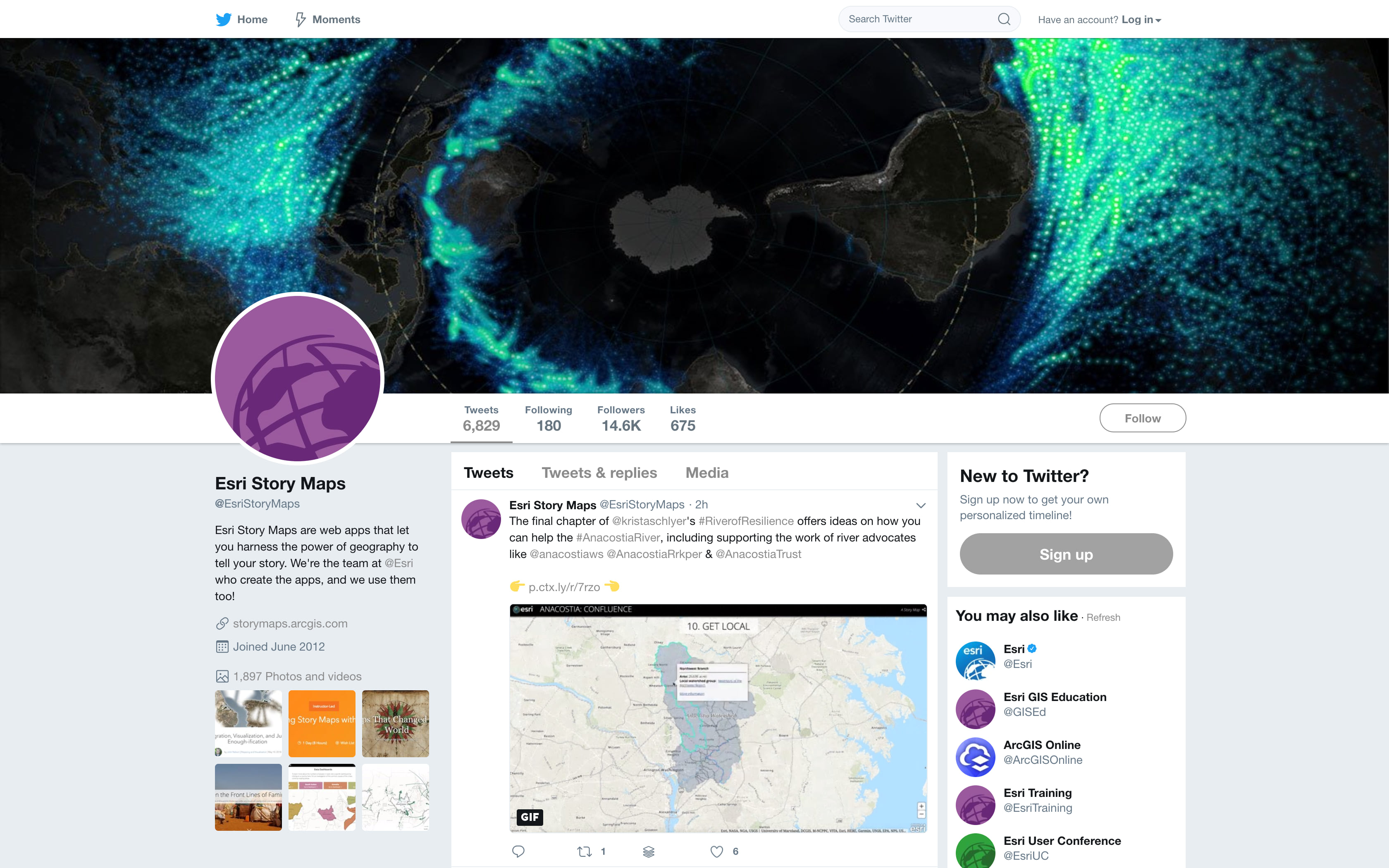 Commenting is not enabled for this article.