I wish you would use all means at your disposal—films, expeditions, the web, new submarines, campaigns—to ignite public support for a global network of marine protected areas, Hope Spots large enough to save and restore the ocean, the blue heart of the planet.
Led by legendary oceanographer Dr. Sylvia Earle, Mission Blue is uniting a global coalition to inspire public awareness of, access to, and support for a worldwide network of marine protected areas—Hope Spots.
As a communications strategist for Mission Blue, Avrah Baum works to produce press releases, newsletters, stories built with ArcGIS StoryMaps, and other special projects. Avrah earned a degree in Journalism from California Polytechnic State University, San Luis Obispo, where she spent much of her time exploring and documenting the beauty of the waves and rolling dunes of the central coast.
Learn how Avrah turned her communication experience and love of the ocean into a growing collection of stories created with ArcGIS StoryMaps about the world's important and imperiled ocean habitats.

During StoryMaps workshops, we often share your Hope Spots collection as a best practice in communicating a larger message. For context, can you tell us a little bit about Hope Spots?
Hope Spots are special places that are scientifically identified as critical to the health of the ocean. They may include current marine protected areas or MPAs that need further action or new areas that need protection.
The idea is that anyone can nominate a site—a site that gives hope. Our Hope Spots are championed by local conservationists whom we support with communications, expeditions, and scientific advisory.
Collectively all of these Hope Spots will create a global wave of community support for ocean conservation that leaders and policymakers can't ignore.
Is there a place where someone can view all Hope Spots around the world? Learn more about each one?
Sure. If you visit the Mission Blue website, you'll see a map with blue "spots" that identify each Hope Spot. You can click each spot for a pop-up window with a short description and links to images, videos, important documents, and a story built in ArcGIS StoryMaps.
We launched the new map last March, with the help of Esri staff. Now whenever we launch a new Hope Spot, a new location is added to the map.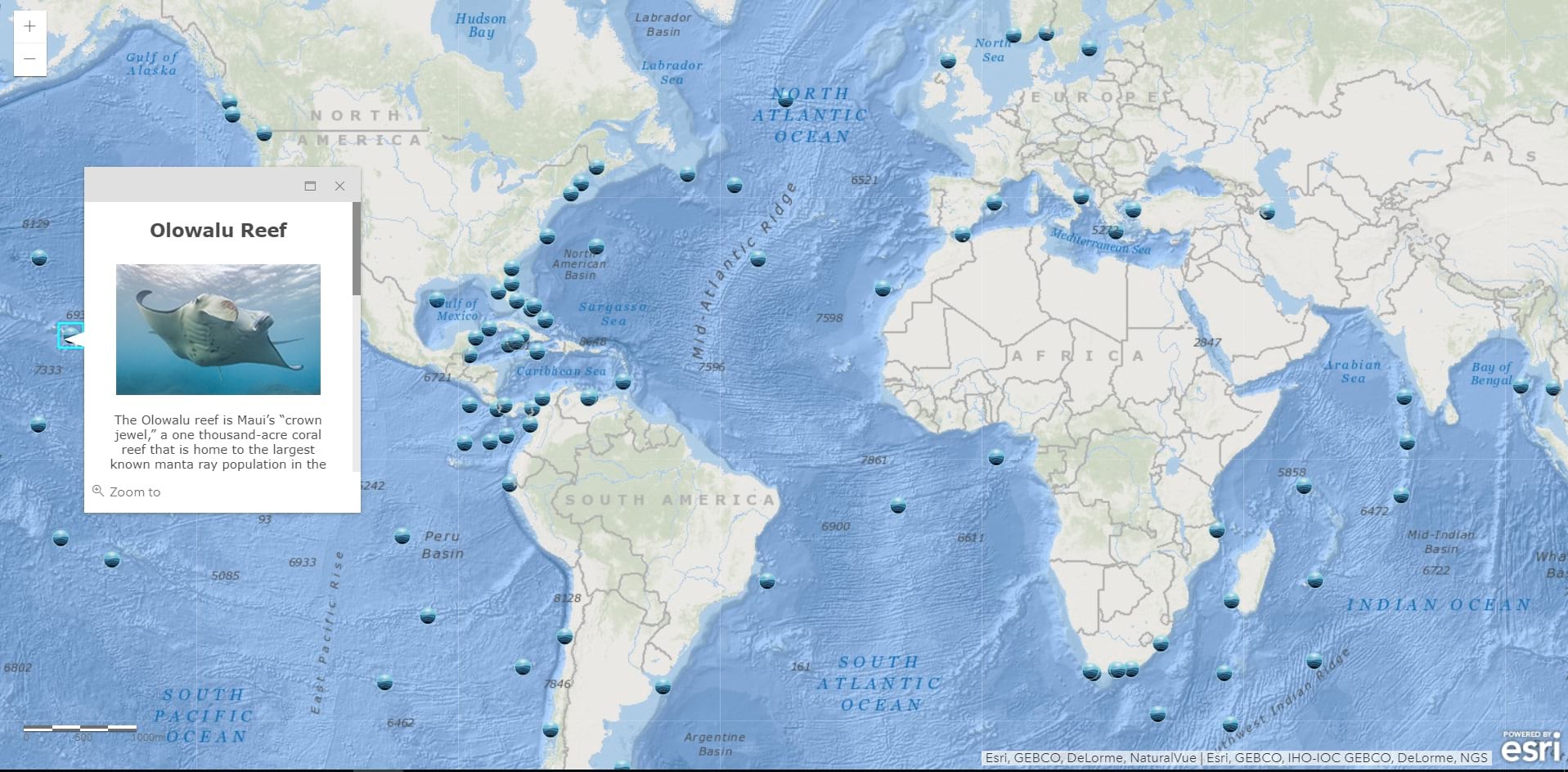 It sounds like you have great multi-media resources for each Hope Spot. Were ArcGIS StoryMaps already a part of your larger outreach and digital media strategy?
I'd never actually worked with Esri's storytelling platform until our team collaborated with Esri on the Hope Spots map.
I'm a communication strategist for Mission Blue, and I work closely with individual Hope Spot Champions on messaging and media assets, like photos and videos, for their launches. I write press releases and create media packages for promotion. And up until March, those materials didn't include StoryMaps products. Now the media packages serve as one of the foundations for our stories.
They really create a different sort of interactive experience for our community.
You mention Hope Spot Champions in the outreach process. What does that collaborative process look like? Do you build the stories for them? 
That's a great question—it really varies.
Every Hope Spot is unique. And each Champion is unique. Some are scientists, some concerned citizens, and some non-government organizations. Their expertise guides the events on the ground, the story, and supporting media assets. In fact some of our Champions are renowned photographers, or have partners who are photographers.
Photographer Francis Perez, the Tenerife – La Gomera, Canary Islands Hope Spot Champion, is a Word Press awarded underwater photographer born in Tenerife. His photos of underwater life and habitats are famous worldwide. His photo shown below serves as the cover of Dr. Sylvia Earle's book, Blue Hope.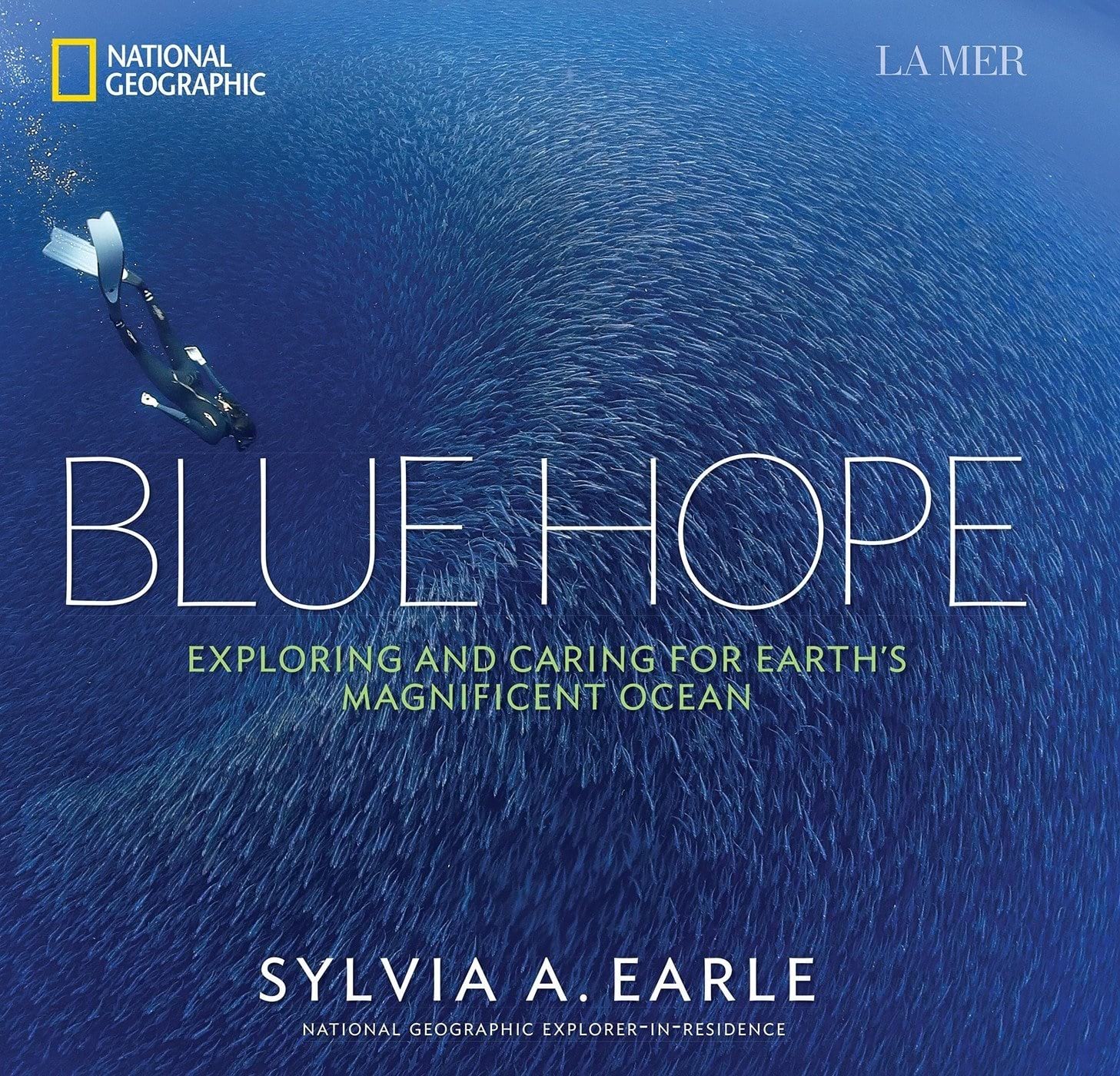 For other Hope Spots, our teams have completed extensive expeditions in the area. Kip Evans, our director of expeditions and photography, and Brett Loveman, our director of communication, produce a lot of content during those expeditions.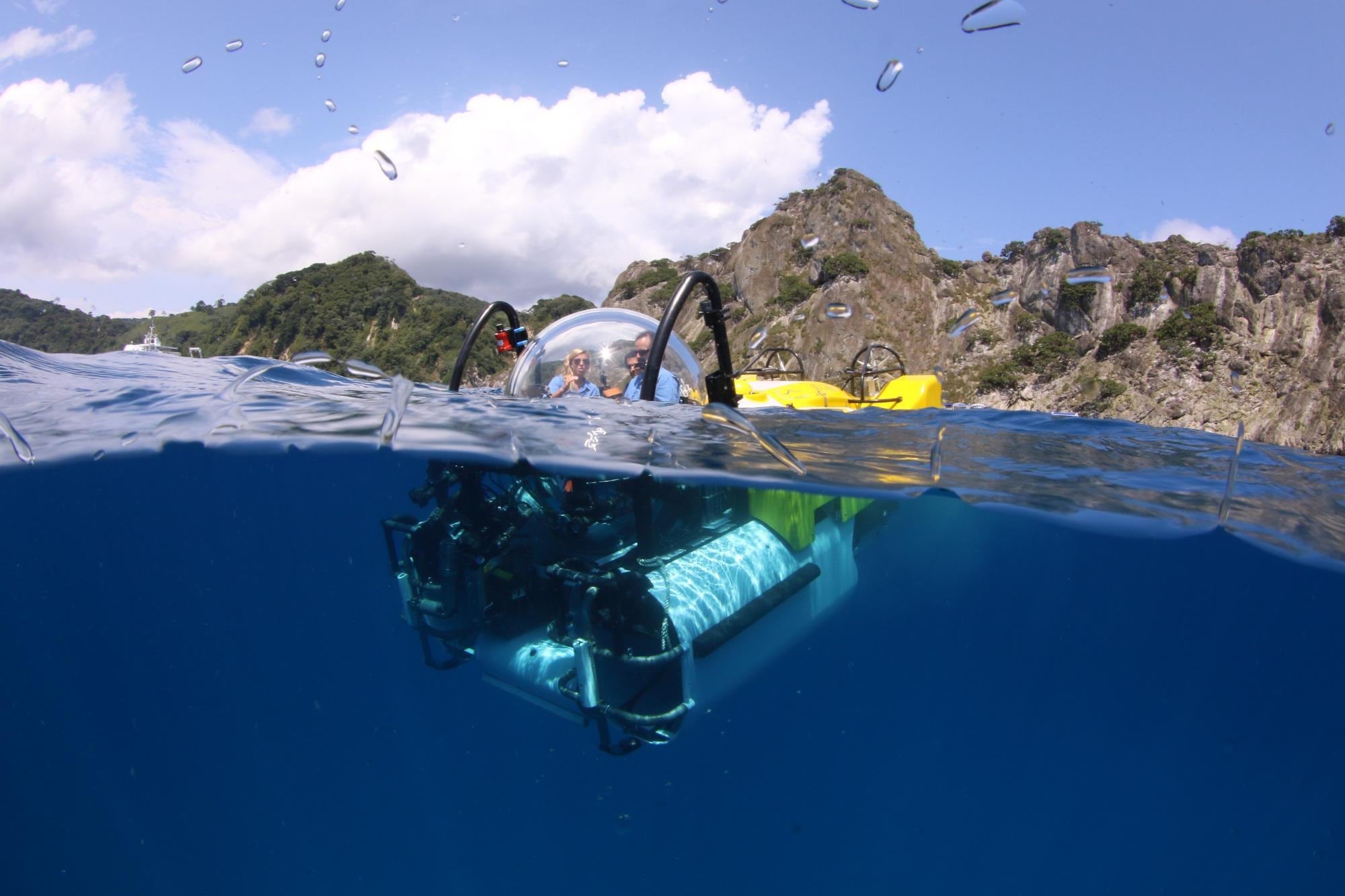 Mission Blue, as a nonprofit, doesn't have a giant team. I primarily create and maintain the stories and Hope Spots collection, with ongoing communication with our Champions and expedition teams.
What ArcGIS StoryMaps features are your favorites when building a story? 
We have tons of beautiful photos, so the slideshow feature is important. We're looking forward to potential enhancements that allow more photo options.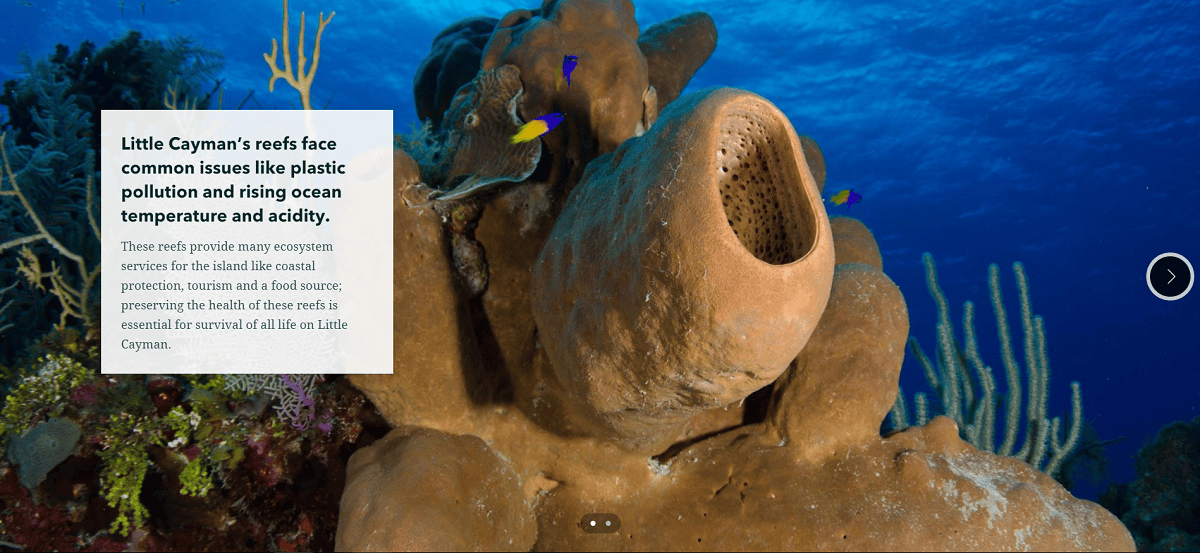 We also love the simplicity and flexibility of the builder. You can, for example, drop in a YouTube link for an optimized video, or use large text or quotes to show the visual hierarchy of your information.
ArcGIS StoryMaps allows me to really craft and personalize the visual experience depending on what the material calls for.
What kind of response have you gotten to the map and ArcGIS StoryMaps collection from the public and your Champions?
We're getting really fantastic engagement from our Champions, partners, and the rest of our audience. People are really enjoying the interactive nature and the ease of use.
Plus people are able to experience new Hope Spots and re-experience existing spots in a new way!
Do you have any advice or tips to pass along to other storytellers?
Absolutely—spend time looking at examples by other authors.
I remember reading through stories very different in topic and subject matter, from poverty to terrestrial wildlife. It was nice to get out of the marine science and marine life world to see other applications of the ArcGIS StoryMaps product.
It really sparked new ideas and ways to communicate information in a way that I hadn't even considered.
…..
Follow @MissionBlue Instagram for more Hope Spots and inspiration