Esri Young Professionals Network (YPN) is kicking off a new article series called Faces of YPN, providing insight and advice for young professionals entering geospatial technology careers. In this new series, we interview YPN members in geospatial careers from various sectors and environments to learn the following:
How they use geographic information system (GIS) technology in their career
What they love about GIS
How they got their start in GIS
What advice they'd like to offer to other young professionals
Our first Faces of YPN interview is with Kendal Price, who works as a GIS analyst at Truckee Meadows Water Authority and is active in the URISA Vanguard Cabinet's outreach and mentorship committees.
"While GIS courses in college will teach you the fundamentals of mapmaking and spatial data, there is so much more that goes into starting a successful GIS career," says Price. "Not only can this include technical skills such as coding, database management, and web development but, more importantly, having good communication skills."
Below is our Q&A interview with her.
Q: How did you get your start in GIS?
A: I went to Cal Poly San Luis Obispo and majored in environmental management. I had never heard of GIS when I entered the program until I took a required intro to GIS course and then fell love with it. Since my major was a mix between science and environmental law, GIS brought the two together, as I'm an analytical thinker. I decided to pursue GIS as my minor and did three GIS internships while in college. I was able to get a full-time job upon graduating as a GIS consultant.
Q: How are you using GIS in your career?
A: It's an exciting time at my organization because we have a lot of improvements we are working on to upgrade our Esri environment. I am helping to deploy ArcGIS Enterprise and implement ArcGIS Field Maps for utility data collection. Our field data collection has been a manual process, and we are currently deploying the infrastructure to have everything synced in real time and hosted to our database. This will enable our field employees to be more efficient using field collection apps and [empower] them to be a GIS power user, and that is very rewarding to be a part of.
Q: What do you love about GIS?
A: I like that no day looks the same at my job. Whether it's taking GPS shots in the field, creating a dashboard, or designing a database, both the technical work [and] who I am helping always present a new challenge and opportunity to learn. I also like that I can use data and visualizations to help empower my colleagues to understand the data they use and work together to suggest GIS-based solutions that will make their job more efficient. I also love supporting other young geospatial professionals who are looking to grow in the industry, which I do by serving on URISA Vanguard Cabinet's outreach and mentorship committees.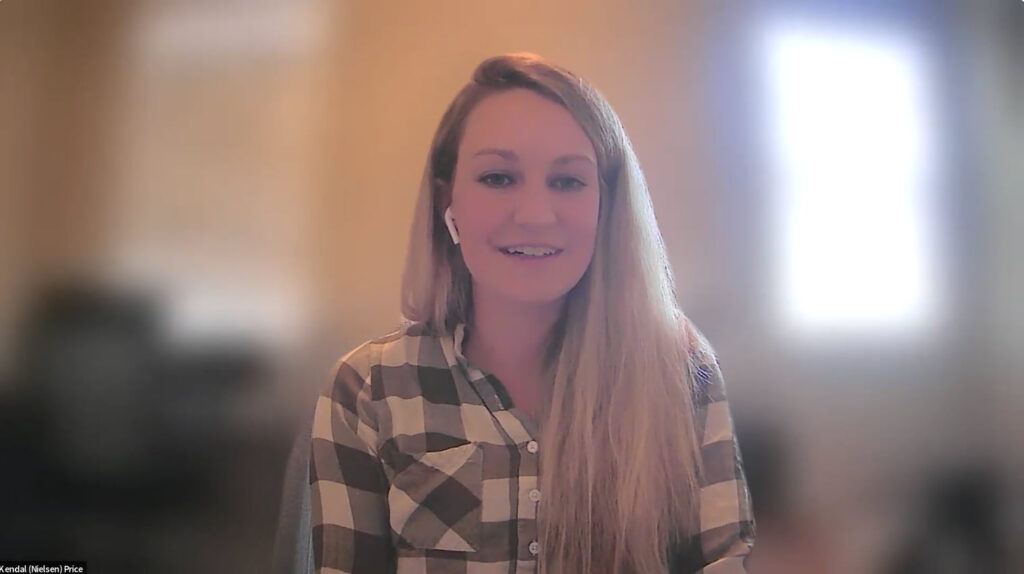 Q: What did you get out of your GIS internships?
A: All my [internships] were [in GIS, and] I learned Esri technology in a real-world environment. I learned how it was to work with GIS in different environments such as a corporate setting. I learned things in my internships that were not taught in school, since the world of GIS moves so fast.

Q: What GIS training do you recommend?
A: Of course, I encourage people getting into GIS to learn the software and skills. But if you want to progress beyond that, you need to learn things like management [of] a database, coding in Python, or GIS web architecture.
The Esri training course that was very beneficial to me was the Spatial Data Science: The New Frontier in Analytics MOOC [massive open online course].
I also recommend people looking into getting a GIS certificate. I am currently finishing my own certificate in data analytics, since I want to be better at coding and I do a lot of automation in my job.
Q: What advice do you have for students and young pros?
A: Students may not know that most universities have some sort of Esri license agreement and can go to their library and get an ArcGIS Online account. I recommend going to your university librarian to get access to the software and other free GIS training courses that may be available.
I [advise] people right out of college looking for geospatial careers to put together a GIS portfolio, preferably web based, which can be created using ArcGIS StoryMaps. This is a way to showcase your past work to potential employers. Be sure to have a write-up explaining the business value and outcome to accompany your portfolio.
Another thing I find important is to be aware of what GIS is like in various work sectors. GIS may look different when you're consulting or working in utilities or the federal government. Learning Esri software is the backbone to having GIS experience; however, you need to learn skills like project management and communication, such as communicating with a client versus a field employee.
Join the Esri YPN LinkedIn group to get connected with others. I value connecting online with others on LinkedIn because [I can] take best practices for my own professional development and back to my organization.
Last, mentorships are very valuable, and you can find one through URISA's Vanguard Cabinet of Young GIS Professionals.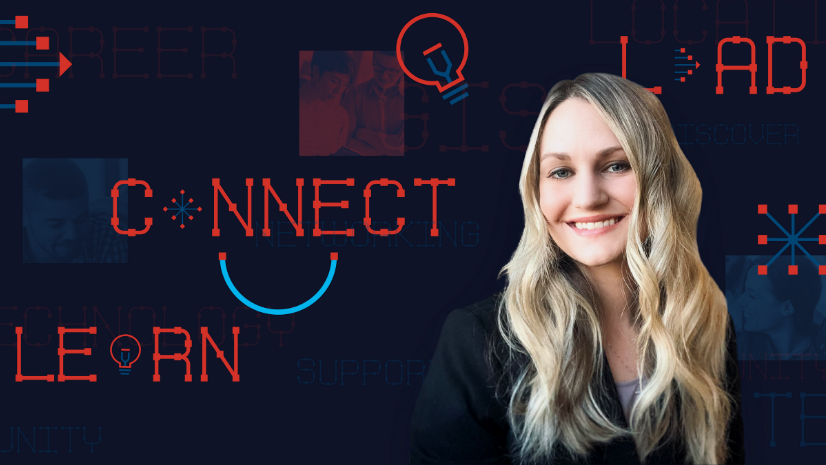 You can learn more about Esri Young Professionals Network on our web page.
Check out these additional resources for students in higher education or young professionals entering geospatial technology careers: