Have you ever considered which kind of map is the most often used map in the world?  Perhaps one could make a case for the consumer grade mapping apps we use to get directions, check traffic, or search for a new home on our mobile devices.  But I'm going to argue here for a map that's even more ubiquitous and it's been around longer: a weather map.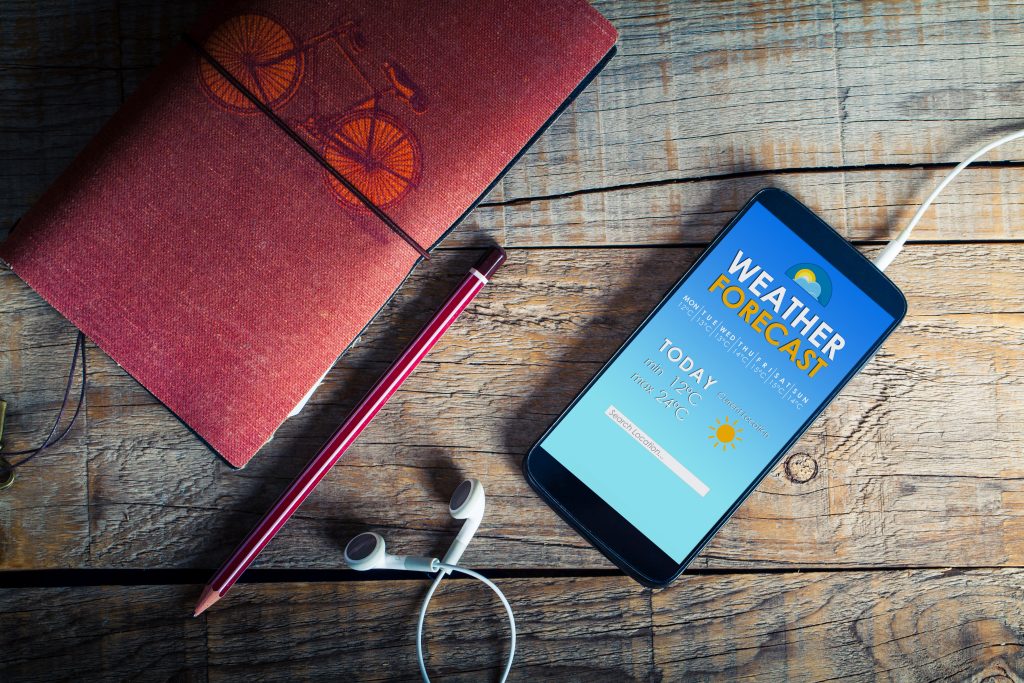 Most people find themselves seeking out a weather map several times a week. Weather maps have been used by broadcast meteorologists for decades, even before computer graphics came to be. More recently, mobile or web apps make weather maps easily accessible to us. Most everyone understands a weather map when they see one and most everyone finds them useful because the weather affects a significant portion of our day-to-day life experiences.
If you pause and think about it, a weather map is a perfect example of a digital twin. Breaking down a weather map into its core components, you've got:
Information like countries, state or county boundaries, or major highways to give context
A collection of sensors that take readings at regular intervals to provide data
A set of analytical models that use past behavior and experience to process that data into the most likely future outcome
The aspect of time (historical, current condition, and future predictions)
And what is the purpose of a weather map? To make decisions. We trust the insight and use it to plan what to send our kids to school wearing, whether to bring an umbrella, or the best day to host a cookout.
That's essentially what a Digital Twin really is – a representation of the real world to facilitate understanding for more informed decision making. So for anyone who scoffs at the idea of a Digital Twin or maybe thinks it's just a trendy buzzword, I've got news for you. You've used a Digital Twin in your everyday life probably hundreds or thousands of times. Now, think about this:
What if you could have a weather map for your business?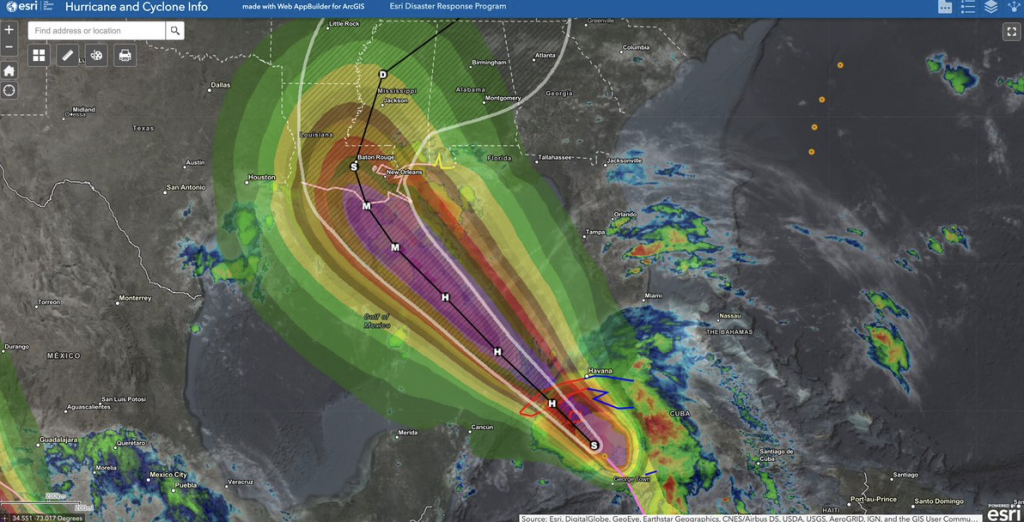 What would it mean to your organization if you had a map showing:
Basemaps like imagery or roads for context
Relevant business information like your organization's network assets or competition
Sensor readings like equipment condition, network usage, truck locations, or customer status
A set of analytical models that use your business data and past behavior/experience to predict the most likely outcomes
All time-enabled to easily visualize past performance, current conditions, and likelihood of future results
What sort of decisions would a map like that drive? What innovations or new offerings might become reality? What patterns or trends would become apparent on a weather map of your business? How could you alter the forecast if you knew in advance what was likely going to happen?
The next time you see a weather map, stop for a moment and imagine that map instead showed you the equipment most likely to fail next, or areas set to reach network capacity, or probability of buried assets experiencing damage, or the forecasted effect of competition. These are exactly the kinds of questions ArcGIS helps organizations of all sizes and missions, including communication service providers, answer every day. It's what ArcGIS was built to do.
When you're ready to take that concept and realize it for your organization, click here to learn more or start up a conversation.