Explore resources for national mapping agencies and connect with industry experts.
A Little Innovation Goes a Long Way
---
The Netherlands' national cadastre, land registry, and mapping agency was the first mapping authority in the world to fully automate the production of multiscale maps and data.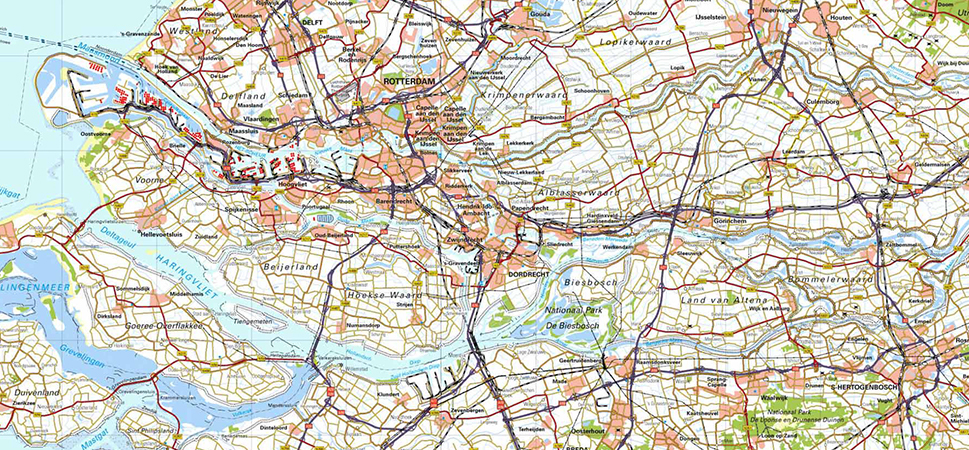 Articles and case studies
U.S. Department of the Interior

National Mapping

GIS professionals from the Bureau of Land Management provide a firsthand look at how GIS is interconnecting their work.

Hong Kong transitions to become a smart city

National Mapping

The Hong Kong Lands Department outlines how the city is adopting the digital twin concept to empower development and urban planning.

Democratization of Geospatial Data

National Mapping, Spatial Data Infrastructure

Singapore Land Authority demonstrates how every decision it makes, every app it uses, and every dataset it collects is based on location.

A Problem Shared: Disruption at Scale

National Mapping

Ordnance Survey GB, the National Mapping Agency for Great Britain, explains how it uses GIS to operate effectively on a massive scale.

Esri Community Maps Program Overview

National Mapping

Learn how the Esri Community Maps Program enhances ArcGIS Living Atlas basemap foundation layers with current data from the GIS community.
Resources
Extending 3D GIS with Reality Capture

3D GIS

3D GIS models the real world and the abstract world to create a new way of understanding.

Geospatial AI overview

Artificial Intelligence

Geospatial AI applies spatial machine learning and deep learning techniques to help solve complex problems and derive deeper insights.

ArcGIS Image for ArcGIS Online

Imagery

Hosted imagery capabilities with visualization and raster analytics allow image services to be shared across federal agencies and with citizens.
Esri Community
Join a community space specifically for national mapping and charting geospatial data authorities. Connect with other members of the national mapping community, sign up for informative webinars, read the latest news from Esri's national mapping industry experts, and more. 
National mapping webinars and events
National mapping and geospatial authorities need to stay up-to-date with the latest national mapping modernization trends, technology, and information. Attend one of our informative webinars or speak to one of our national mapping industry experts at an event. 
Training
Instructor-led and self-paced options help individuals apply best practices and quickly learn ArcGIS software. Esri training consultants provide complementary planning services to identify the options that will best meet an organization's immediate, short-term, and long-term workforce training needs.