When video game industry lobbyists Tom Foulkes and Nika Nour head into a meeting with a member of Congress or a state legislator, a few key pieces of information can make or break their chances of success. How has the legislator voted in the past? What has he or she been saying on social media or in the press? And, most importantly, how can Foulkes and Nour demonstrate the industry's impact in the lawmaker's home district?
Now they can answer those questions in real time with a few taps on a phone or the click of a mouse.
"Every piece of data you have has the potential to influence the outcome," Foulkes says of the location-based analytics he can now access from his desktop or phone. "This is more data than I have ever had."
Foulkes, VP for state government relations, and Nour, the director of federal government affairs, work for the Entertainment Software Association (ESA), an industry group that represents video gaming companies. They are among a growing number of public affairs experts who are using big data analytics to better track where influential lawmakers stand on key issues and to provide compelling evidence about how legislation impacts home district constituencies.
ESA uses Quorum Analytics, one of a handful of public affairs software companies that have sprung up over the past seven years. Quorum layers geographic and demographic information into a database that includes voting records, press releases, Facebook posts, Tweets, email newsletters, and committee documents for local, state, and national electoral districts. Having all this information in one database allows lobbyists to cut through the noise and distill real-time information from hundreds of sources by ZIP code and electoral district, as well as by lawmaker, bill, or topic.
"Geography is a big part of the conversation about public policy," Foulkes says. "It helps us tell our story."
Data-Driven Specificity
For many corporations, lobbying is a critical component of business strategy. Lobbying can help a business gain a lasting competitive advantage—and, equally important, help companies work with legislators to avoid the opposite scenario. One study published in the International Journal of Law and Management found returns on investment for lobbying of more than 1,000 percent. For ESA, lobbying has been critical to gaining legislators' help in combating copyright infringement, as well as to showcase the impact the video game industry has on every state in the nation.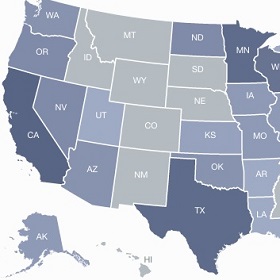 As a Harvard Business Review article notes, "Companies have long relied on data-driven approaches to track and improve every other business function. Why should government affairs be any different?"
---
While gaming and tech may bring to mind Hollywood, Silicon Valley, and other entertainment and tech hubs, the video game industry stretches from coast to coast. ESA created a map, AreWeInYourState.org, that quantifies the economic impact and workforce development represented by local gaming studios and colleges and universities that teach video game design and development. A geographic information system (GIS) helped Quorum integrate that data onto the map. The big surprise when it was first finished? The leader for industry growth was not California, Washington, or New York: it was Indiana.
When they meet directly with lawmakers, Nour, Foulkes, and their colleagues can quickly generate a heat map on a phone or laptop to provide a visual representation of economic data in specific locations and voting districts. Nour says representatives in rural areas that aren't known for tech are routinely shocked when she shows them a map portraying the video game industry's impact on their home districts.
Quorum also relies on GIS technology to provide demographic data such as consumer purchasing trends, market potential, and employment by business sector. The ESA team can pull from thousands of data points to demonstrate the breadth of industry support in their district. For example, during one meeting, Foulkes pulled up the number of video game studios and companies in a lawmaker's district to showcase how many people in that area were connected to the industry—and were prospective voters.
That kind of data-driven specificity can change the tenor of a conversation from Why should I care? to What can I do to help?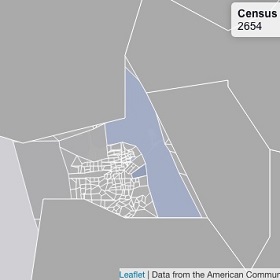 I'll plug in [the Congressperson's] ZIP code and showcase the influence of the industry and the growth that is prevalent. We'll tell them, "Here are the 17 video game studios in your district." They have no idea.
---
Nika Nour, ESA
Nour says she often meets with members of Congress representing "what they would consider a middle-of-nowhere, nontech-specific district." When she shows them a heat map of the gaming industry's impact on their location, "they love it," and often marvel at the number of votes that influence represents. "When you're looking to build more congressional champions, you really need to look at those areas."
Moneyball for Lobbyists
Quorum was cofounded in 2014 by Alex Wirth and Jonathan Marks while the two were undergraduates at Harvard. The startup, now based in Washington, DC, works with corporations, trade associations, lobbying firms, and nonprofits—including Walmart, Toyota, National Restaurant Association, Holland & Knight, and Human Rights First.
Quorum, along with firms such as POPVOX, FiscalNote, and the Berlin-based Leviathan, is transforming an industry that once relied nearly entirely on personal connection. Today, in what The Washington Post calls "The 'Moneyball' effect on K Street," the competitive advantage increasingly goes to those lobbyists who can harness and analyze big data to provide location-specific insights.
Over the past year, for example, Quorum has worked with a Fortune 50 retailer to organize its corporate data in a way that's most actionable for the company's government affairs team and most effective for communicating economic impact to lawmakers.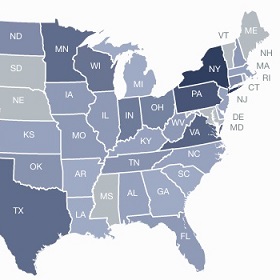 Geography is a big part of the conversation about public policy. It helps us tell our story.
---
Tom Foulkes, ESA
Now, when legislation arises that could affect the business, the database shows which lawmakers are a priority to seek a meeting with. And when they do meet, the government affairs team can definitively demonstrate the company's economic impact in a lawmaker's district with a few taps on a phone.
Much of the information loaded in the Quorum database has long been accessible. The difference is it now can be accessed through GIS in a matter of seconds and visually connected to specific locations. The ability to demonstrate impact quickly—with a powerful, location-intelligent visual—should not be understated, Nour says.
"This is a really quick and efficient way that I can grab all the data I need," she says.
Efficiency is equally important to the members of Congress she meets with, Nour notes. "These guys do hundreds of meetings a week. Anything that's visual and helpful and a touchpoint back home is what usually helps us finish the deal."
Photo by Jomar Thomas.