If competition is what makes companies stronger, then German supermarket chain Aldi has great news for its American rivals—the company plans to establish nearly 900 additional US locations and invest $5 billion to strengthen its market position. As with any expansion, location planning will be a prime determinant of success.
Aldi sells a large assortment of cost-effective, private-label goods and few nationally recognized brands, catering to a customer base looking for lower prices on staple items. This has proved especially popular with Millennials, and Aldi's success with younger shoppers and other value seekers triggered its growth plans.
In the competitive grocery market, the Aldi expansion is significant, notes a recent Fox Business article:
The expansion, over the next five years, puts the German grocer on track to becoming the third-largest food retailer in the US by store count, behind the larger Wal-Mart Stores, Inc., and Kroger Co., and a growing threat to traditional food retailers. Aldi said it is expected to have a total of 2,500 locations across the US by 2022.
---
The move comes as US grocers digest the news that Amazon will spend nearly $14 billion to acquire Whole Foods. That move, by a company that has earned a PhD in delivering goods efficiently to the right customers, raises the stakes for every brick-and-mortar grocer in the country. Aldi must find and engage its ideal customer type as it scales its US business.
So how should a major food retailer go about finding those customers and selecting the most profitable sites for its growing chain? For starters, any expanding company should employ a location analytics-driven process that evaluates customer drive times to potential locations, the age composition of people living or working in the vicinity, their income levels, and other market factors.
Leading companies go a step further, supplementing that analysis with insight into the psychographics of their customer base.
Psychographic Tendencies
Psychographics are accumulated and analyzed consumer data points that paint detailed pictures of people's likes and dislikes; motivations; and, ultimately, buying habits. Companies use this information to connect with and influence customers. If you can determine what your customers care about, you can better serve them. A recent WhereNext article explains the concept behind this technique:
Psychographics broadens the scope from focusing on who a person is, to what that person believes in. Psychographics identifies lifestyle habits, values, attitudes, and other defining attributes.
---
In short, any expanding business—grocery chain or otherwise—that can intimately relate to its customers will be better positioned to find the right opportunities to meet those customers in the marketplace.
The Importance of Location
In an environment marked by thin margins and relentless encroachment by online retailers, brick-and-mortar grocers need to mine every available insight to connect with customers.
And yet, combining psychographic information with traditional demographics to pinpoint the best locations for an expansion can be a voluminous undertaking—especially when scaled to hundreds of new stores. Without distilled insight and visual guidance, that data can quickly overwhelm planners.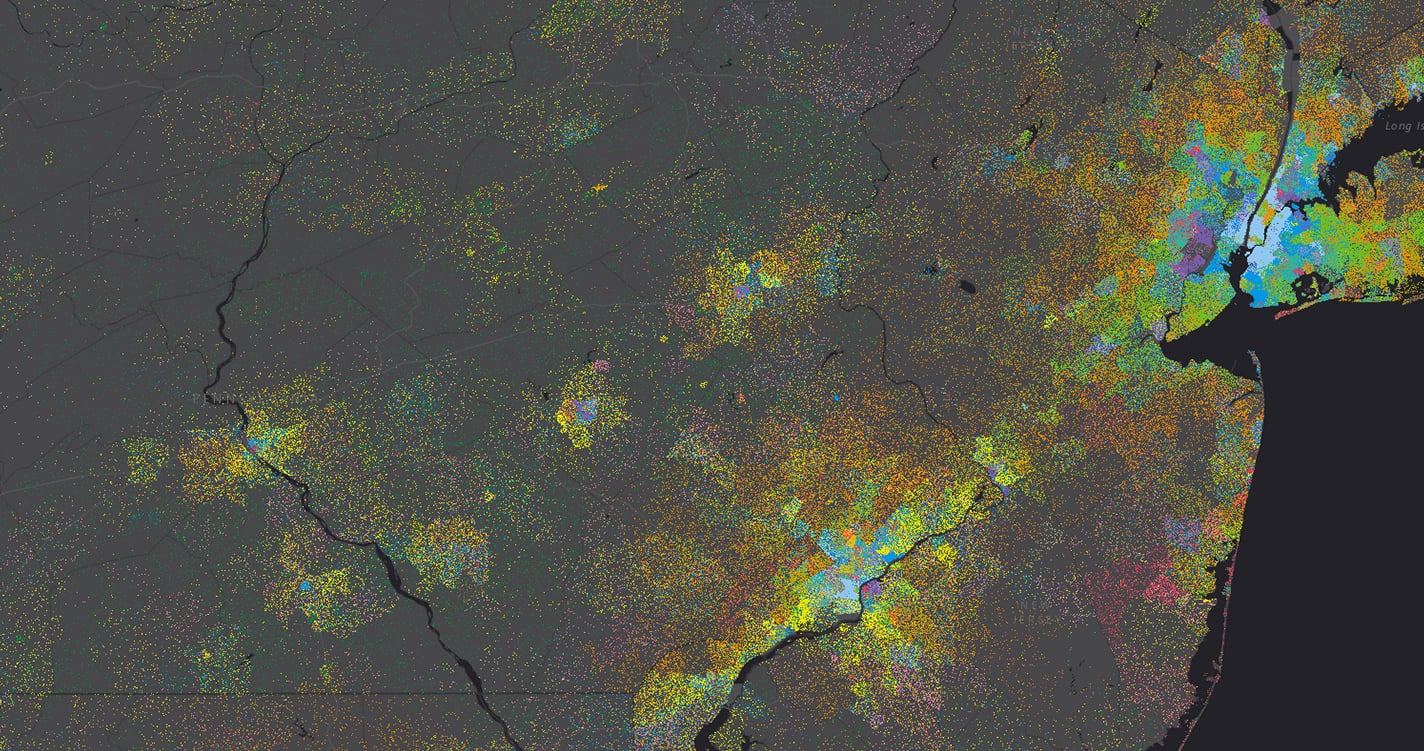 To meet the challenge, many industry leaders enlist geographic information system (GIS) technology. GIS marries powerful customer insights—like demographics and psychographics—and enables smart mapping to help retailers cut through the confusion to identify ideal the placement for new stores.
Retailers that expand without a detailed strategy for location analytics could find themselves quickly retrenching. To ensure that they invest in profitable store locations, Aldi and other retailers would do well to understand the demographic and psychographic makeup of their customers in every market those companies plan to serve.
Armed with that knowledge, retailers can identify the ideal locations for building long-term relationships with customers.