We're pleased to announce that version 3.0 of AppStudio for ArcGIS is now available. This release includes new features and productivity tools to help you quickly create beautiful apps to share to the public or deploy throughout an organization.
You can get the new version of AppStudio by logging into appstudio.arcgis.com or download AppStudio Desktop and Player from the download page.
So What's New in AppStudio 3.0?
Support for high-accuracy GPS/GNSS receivers
The Map Tour template now fully supports taking you map tours offline
Improvements to the Quick Report and Map Viewer templates
It's easier to find the right samples thanks to new sample categories
ArcGIS Runtime has been up upgraded to 100.2.1
Underlying Qt framework has been upgraded to 5.10
And More…to get more details see our posts on GeoNet
Support for high-accuracy GPS/GNSS receivers
AppStudio for ArcGIS now supports connecting directly to GPS/GNSS receivers  so you can bring high-accuracy location data directly into your apps. To use a GPS/GNSS receiver with AppStudio, it must support the output of NMEA 0183 sentences.  AppStudio 3.0 includes a new "GNSS Info" sample app to help get you started with using GPS/GNSS receivers . The GNSS Info app includes:
The ability to browse and connect to a receiver
Display a location on a map along with metadata about that location
Presentation of satellite information available
Presentation of key quality parameters that may indicate the usefulness of the data received
Display of a raw feed of data from the receiver for troubleshooting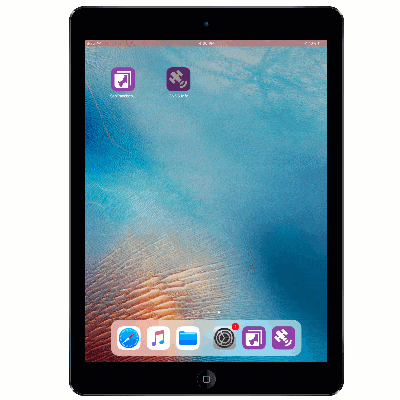 AppStudio Desktop Improvements
With this release AppStudio now moves to ArcGIS Runtime version 100.2.1 with enhancements such as rasters in Mobile Map Packages, and improved WMS and 3D scene support.  Note,  with this release we also discontinued support for ArcGIS Runtime 10.2.6 on AppStudio Desktop; please read this blog post to learn more about this deprecation. Additionally, we have improved the sample searching experience by adding a new combo box to categorize more than 60 samples.
Updated AppStudio Player
Improved AppStudio Templates
All three app templates (Map Viewer, Map Tour, Quick Report) have received many exciting new features, bug-fixes and improvements in user experience in this release.
Map Tour: The Map Tour template now works fully offline with the support of Mobile Map Packages! Also, a warning message will be displayed when downloading Mobile Map Packages with cellular data on all three templates
MapViewer: Sign into Map Viewer quicker and safer using fingerprint (iOS/Android), or face ID (iPhone X). A new Measure tool is now available in Map Viewer to help you measure distance or area on the map. And the Map Viewer gallery now supports new options to show online maps only, offline maps only, or both.
Quick Report:
The results page message has been improved to report each attachment's upload status to the feature service. You can also rename video attachments in the Quick Report.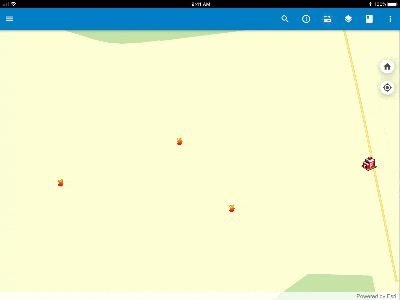 Learn More
Visit the AppStudio Group on GeoNet to Learn About AppStudio 3.0
To see examples of some of the great apps that have been created with AppStudio for ArcGIS visit the AppStudio Showcase.
We can't wait to see the awesome apps you create with AppStuido 3.0.
–The AppStudio Team
Commenting is not enabled for this article.