Good news! We are releasing new versions of ArcGIS Enterprise, ArcGIS Pro, ArcGIS Online and other ArcGIS products and apps. Find out what's new in this comprehensive article and how to learn more about each change.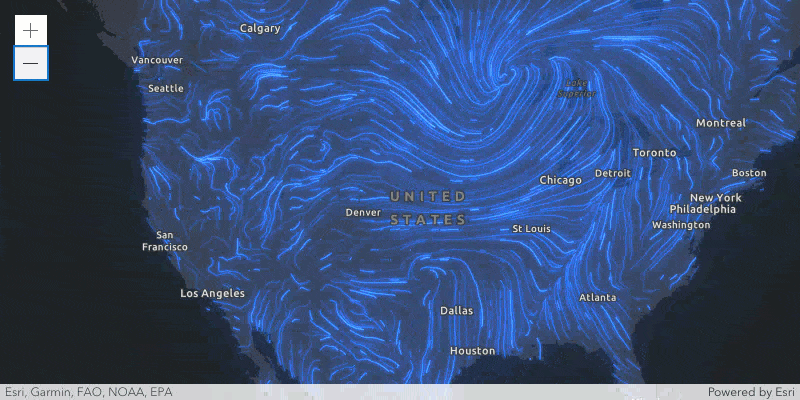 ArcGIS Enterprise
ArcGIS Enterprise is turning it up to 11.0! If you've already migrated to 10.9.1, you're ready for 11.0 – but if you haven't upgraded to 10.9.1 yet, check out this blog to find out why 11.0 will require more planning than previous upgrades and how you can avoid problems by upgrading to 10.9.1 first.
ArcGIS Enterprise 11.0 on Windows and Linux includes significant under-the-hood changes in technology, such as:
Removal of the ArcMap-based runtime
Move of ArcGIS Enterprise SDK to .NET 6
Removal of several classic ArcGIS apps, and more
ArcGIS Enterprise 11.0 doesn't just include new features, it also includes something new altogether within the final release: beta features.  The ArcGIS Enterprise 11.0 release also includes two beta features: service webhooks, custom data feeds.   ArcGIS Notebook Server customers will also have access to a third beta feature: Notebook Server Windows containers. For more information, check out the New in ArcGIS Enterprise 11.0: beta features blog post.
For a deeper dive into all the new features and additions, check out the What's new in ArcGIS Enterprise 11.0 blog post. Plus, you can stay up to date on the latest information by signing up for our What's New in ArcGIS Enterprise newsletter.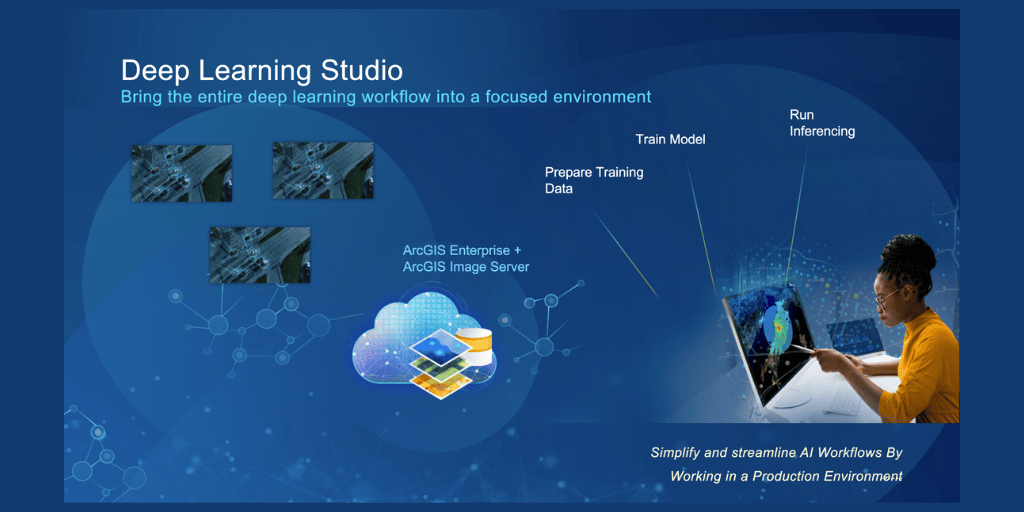 Introducing Deep Learning Studio with ArcGIS Image Server
In this ArcGIS Image Server release of ArcGIS Enterprise 11.0, we are excited to introduce
Deep Learning Studio
, 
an easy-to-use web application that empowers users to streamline workflows within a deep learning production pipeline to extract geospatial information from imagery. 
This web application offers a multi-user, project-based collaborative environment that allows users to collect training samples, train deep learning models, and run inferencing at scale, all through a web browser with no software installation required.
For more information, check out the
Introducing Deep Learning Studio
blog post.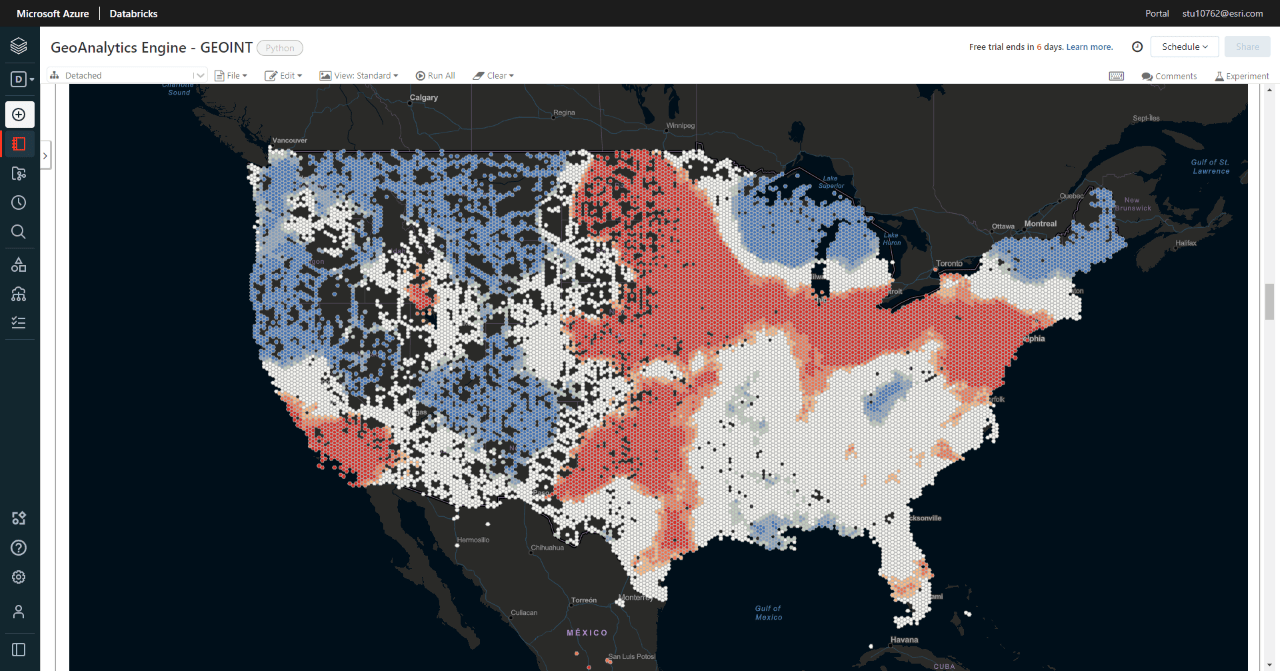 Introducing ArcGIS GeoAnalytics Engine
Now, you can deliver spatial analysis to your big data where it lives. ArcGIS GeoAnalytics Engine breaks down the barriers to spatial analysis at speed and by making over 120 of Esri's best-in-class spatial tools and functions available as a Spark-native library. Simply connect this cloud-agnostic package of analytics to your big data wherever it lives – in a data lake, data warehouse or ArcGIS.  
Get from raw geospatial big data to analytics results faster. Eliminates time-consuming preparation steps and allows you to start analyzing raw geospatial data immediately.
Add spatial analysis to your big data analysis workflow. Analytics are delivered directly to cloud environments where big data is managed and where you perform big data analysis.
An all-in-one package for truly comprehensive big data spatial analysis. Delivers a full range of capabilities from essential to specialized.

Flexible licensing options for ArcGIS GeoAnalytics Engine enable deployment in environments that are either connected or disconnected from the internet.  Find out more at the ArcGIS GeoAnalytics Engine Website.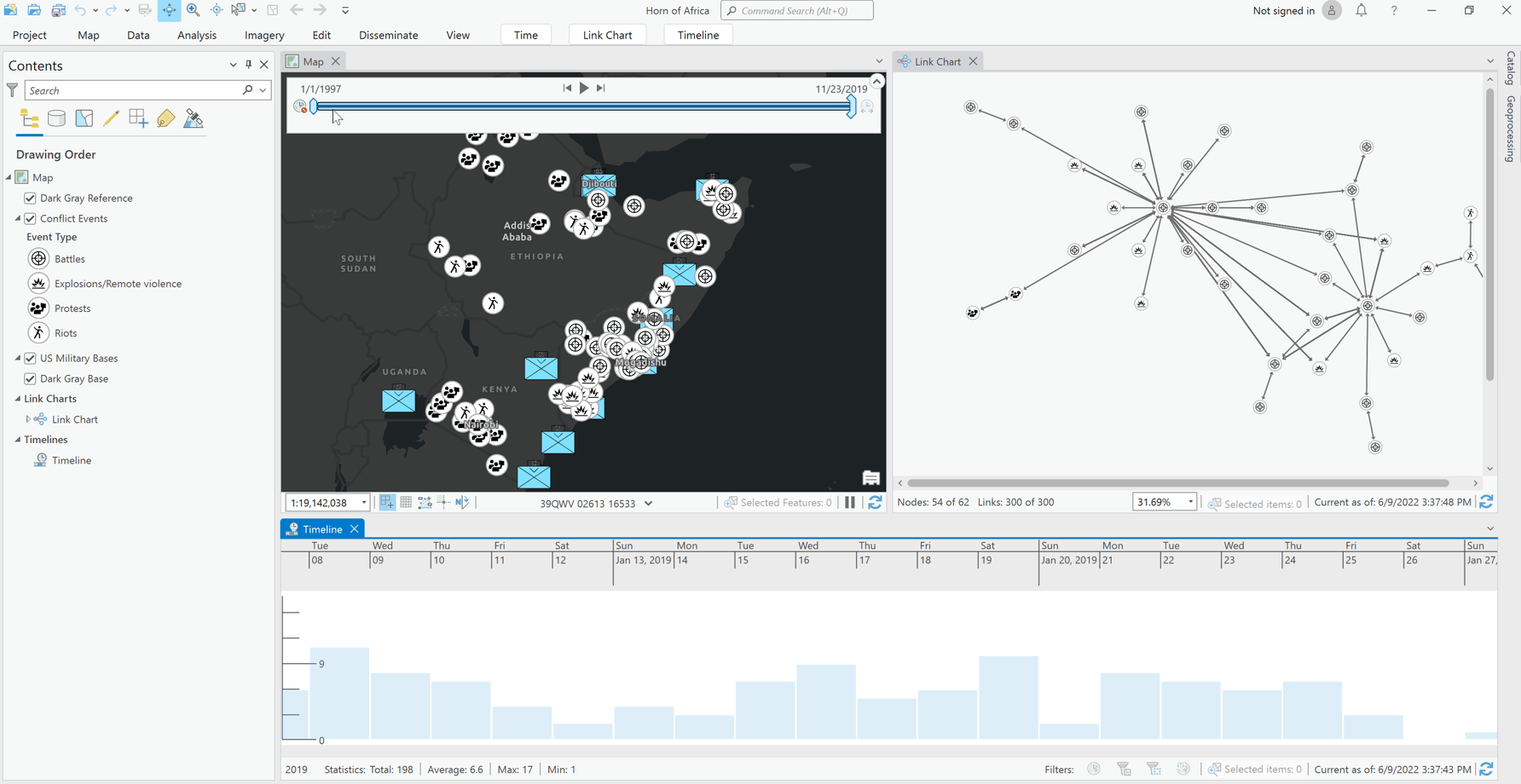 What's New in ArcGIS Pro Intelligence 3.0
The team continues to work hard at evolving the current configuration of ArcGIS Pro to meet your investigative and intelligence analysis needs.  The June 2022 release of ArcGIS Pro Intelligence simplifies the visualization of temporal features.   It allows quick identification when establishing patterns, trends, and relationships among entities. You will find additional support for symbols, the ability to use time-enabled features in a standalone table, and new tools that improve data sharing for enhanced decision-making.
For more information, read the "What's New in ArcGIS Pro Intelligence 3.0" blog post.

Improving Team Operations with ArcGIS Mission 
ArcGIS Mission is an all-inclusive command and control software that streamlines operations while providing teams tactical situational awareness. The ArcGIS Mission 11.0 release continues to improve team operations with new capabilities focusing on reporting and communication in the field, mission map experience, user interface upgrades, and workflow facilitation.
Here are some highlights:
Dark Mode enabled for Mission Responder. Trying to keep a concealed profile during a low-light operation is a difficult task with a bright screen. ArcGIS Mission now provides a way to accomplish both with a newly designed "Dark Mode" experience on both Mission Manager and Responder.
Dynamic map editing during an active mission. With the addition of map editing tools in the mission analyst view, features can now be directly edited during an active mission. This includes editing positions, text and number fields, adding data, or deleting data.
Deep Linking – Why it matters for Mission Responders. Through deep linking, accessing a Responder app notification is simplified. Tapping on the notification will now take the user directly into the message or report within the app.
For more information, read this blog post.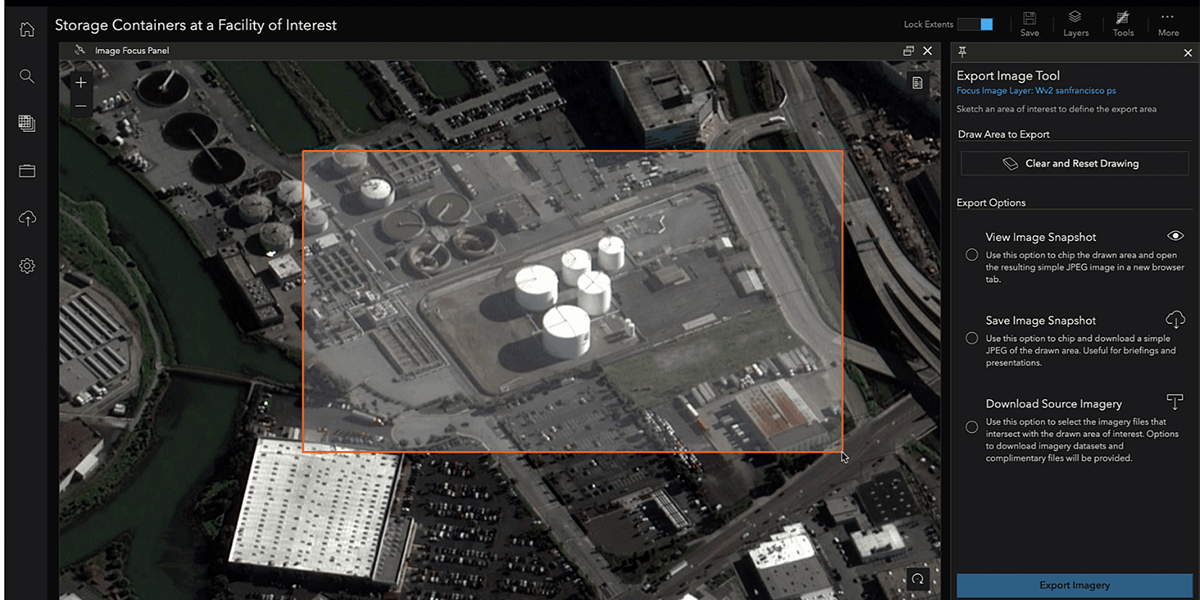 Use the Export Image Tool for your Presentations in ArcGIS Excalibur
ArcGIS Excalibur is a web-based app that enables users to search for and work with imagery – from accessing images, to marking them up, to recording observations. Use the new Export Image tool to download an annotated image as a jpeg or raw metadata and add it to a presentation for decision-making and downstream analysis.  
For more information, read this blog post. 


Optimize your Enterprise Site with these New Updates
These focused Sites updates work smoothly with existing functionality to optimize your sites, and provide a cohesive experience for all. We've improved search bar placement, site navigation, accessibility, profile and side panel behavior, and reduced errors related to stats/chart card display.
Learn more from this community post here.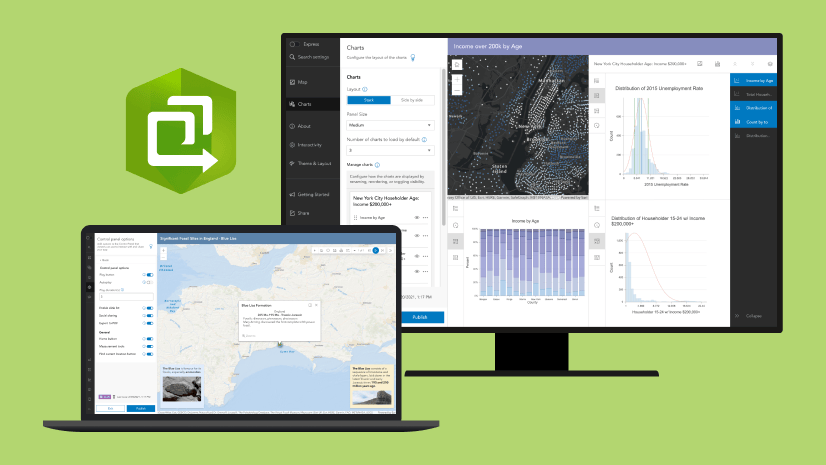 Retired Configurable App Templates
ArcGIS Enterprise provides a suite of  configurable app templates  that allow you to create web mapping applications. Over the years, app templates have been renamed, moved to mature status, or retired, and replaced with improved templates for creating apps that use updated designs and technology, the latest being ArcGIS Instant Apps. 
ArcGIS Enterprise 10.9.1 is the last version that supports using existing apps that were created from configurable app templates that have been moved to mature or retired status. Thus, Enterprise 11 users will not be able to create or use apps that were built with any of these retired templates.  
Before upgrading to Enterprise 11, download and run this script to identify apps that are no longer supported. To replace these apps, we recommend re-creating them with ArcGIS Instant Apps. If you haven't used Instant Apps yet, refer to the documentation to help make the transition.  
To learn which configurable app templates are no longer supported in Enterprise 11 and their replacement Instant App templates, read this deprecation article.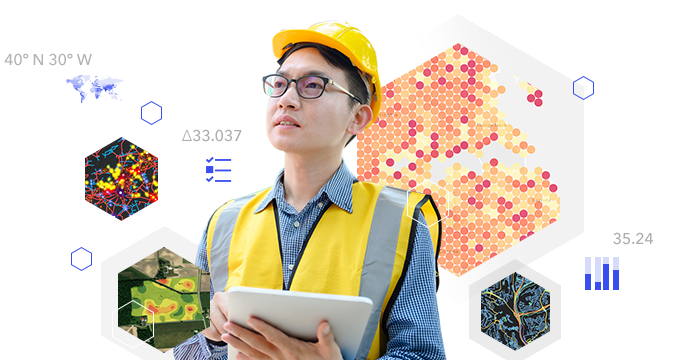 Licensing Changes for Field Operations Apps
At the July release of ArcGIS Enterprise, we will introduce licensing changes for some of our field operations apps. The Field Worker user type has changed to "Mobile Worker" user type, and the functionality remains unchanged. ArcGIS Tracker has been retired, but replaced with the new Location Sharing user type extension (this will impact customers using ArcGIS Enterprise version 11.0).
For more information, please read this blog.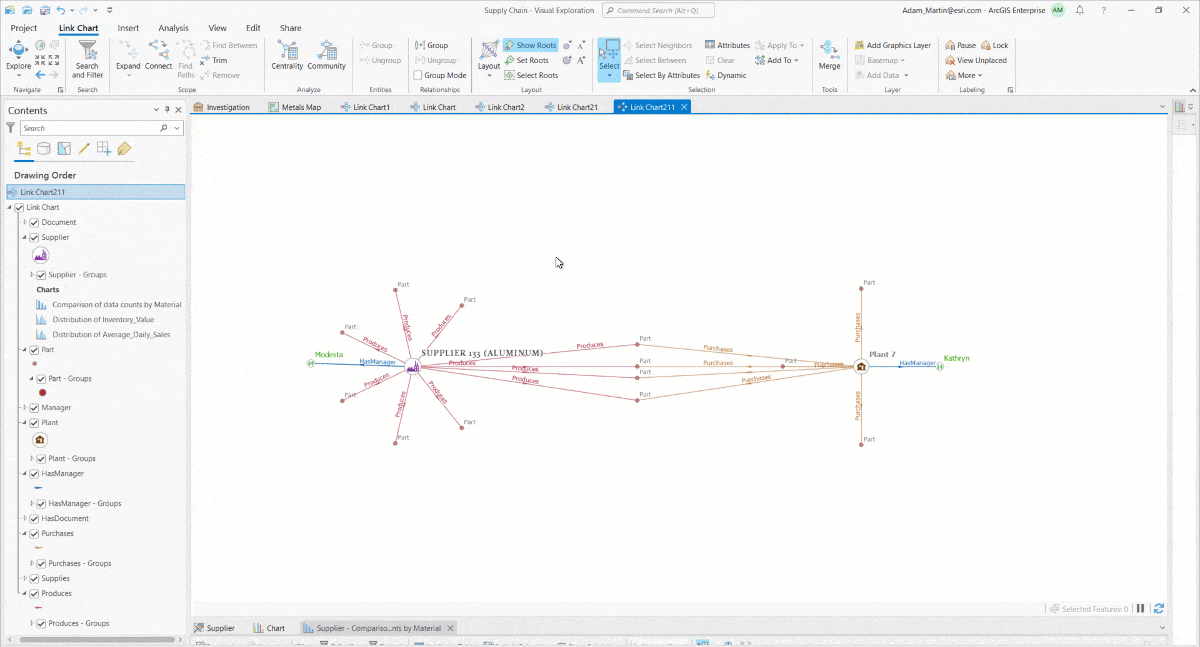 Geographic Layout in the Link Chart: ArcGIS Knowledge
The new geographic layout is the quickest way to see all your spatial and nonspatial entities and relationships all together on a map. The link chart draws relationships between entities; when in the geographic layout, all entities with spatial properties are repositioned at their location and the nonspatial entities remain linked around and between the spatial entities. Using transparency and other symbolization techniques nonspatial can help minimize the view of nonspatial entities.
Spatial entities fixed to their locations on the map

 

Nonspatial entities are spread out around the spatial entities they are related to

Switch to a preferred basemap

 

Add other spatial layers for reference
For a list of everything that's new in ArcGIS Knowledge, check out the full blog post here.