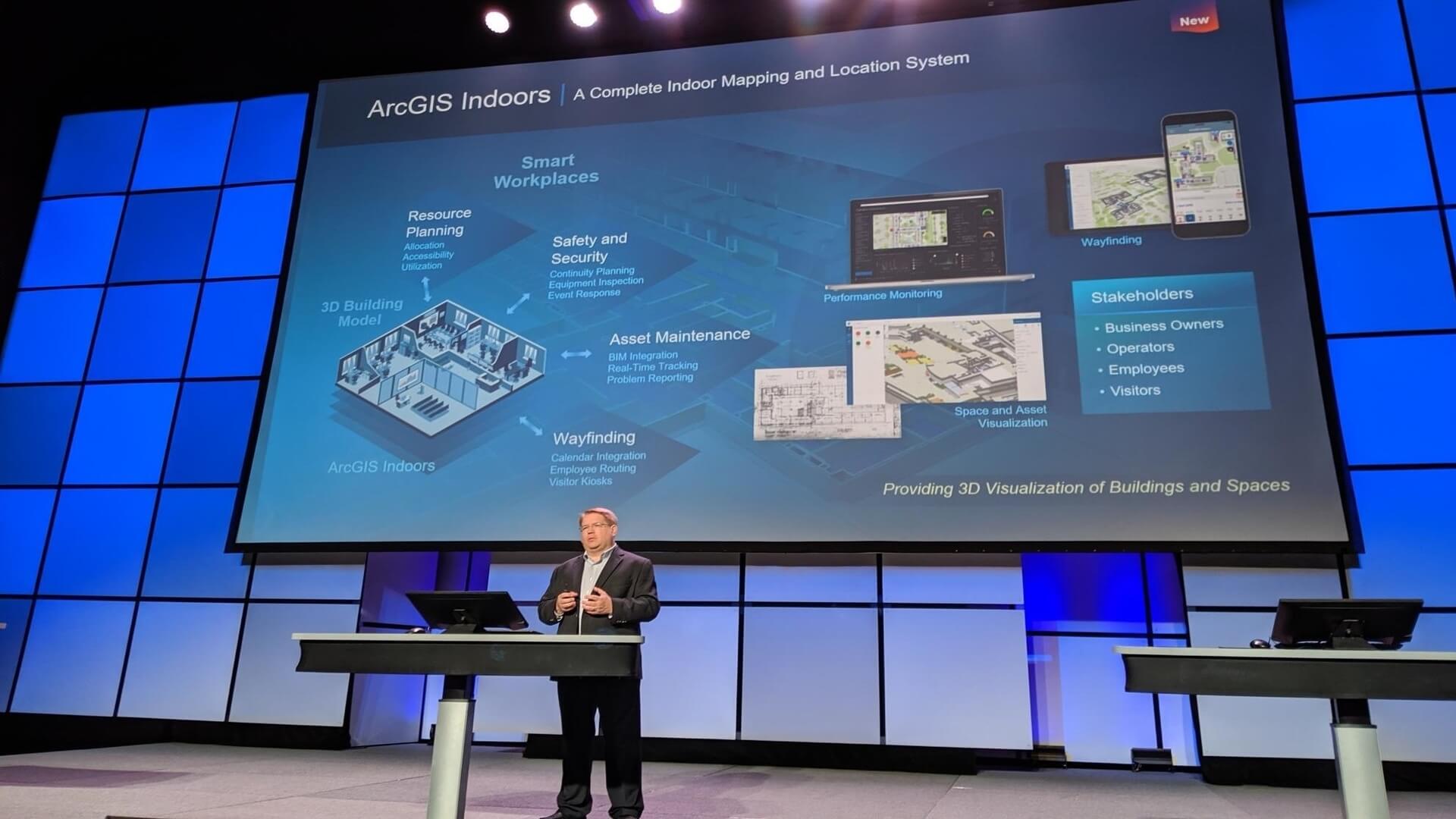 The Thursday evening social in "The Grove" across the street from the George R. Brown Convention Center in Houston, Texas, celebrated the successful conclusion of the 29th annual Esri Petroleum User Group Conference (Esri PUG).
Considering the positive feedback from last year's conference (91% rated the event as a valuable experience and claimed they were able to learn something new), it's no surprise this year's attendance rate topped 2018's, counting 1,300 petroleum community members.
The conference has a long-standing history with the Petroleum User Group that's well known for its community development efforts and sharing of ideas to improve Esri's product for E&P, distribution and business operations.
It opened with a plenary session featuring an interesting mix of companies operating in diverse fields, such as multinational oil and gas companies Exxon Mobil and Enervest as well as Weyerhaeuser, who specialize in sustainable forestry and wood products.
Although the latter may not seem like a typical keynote speaker at a petroleum conference, a lot of the challenges they face resemble those of petroleum companies. For the longest time, pen and paper drove their operations management, but now it's digitalized in their effort to create a connected forest. ArcGIS allows them to manage forests effectively and substantially optimize their complete supply chain.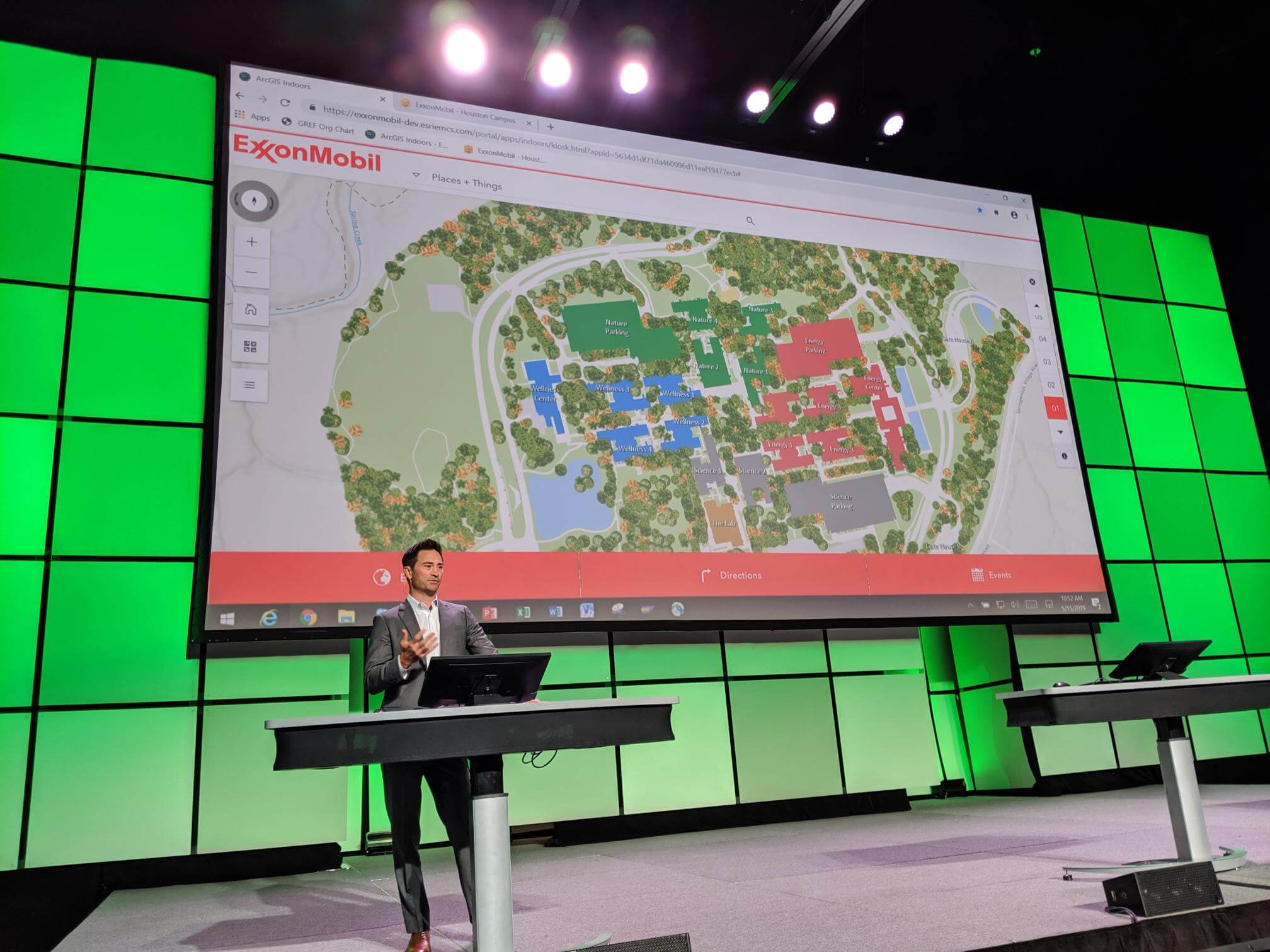 "It's in our best interest to manage the space that we have in the most effective way."
While Weyerhaeuser highlighted their usage of GIS in outdoor areas, we also saw an increasing interest in Indoor GIS driving value in facility and workplace operations. This was reflected in the presentation of ExxonMobil's resident Smart Building Expert, Charles Whiteley III, who showcased how the company leverages ArcGIS Indoors for their 4.5 million sq ft corporate campus. The newly implemented indoor mobile wayfinding pilot powered by ArcGIS Indoors will support 10,000 residents and 1,000 daily visitors navigating the campus, and helps provide the ultimate workplace experience.
The conference then continued with a series of individual workshops, one of them held by Esri's Pat Wallis, Indoors Practice Lead. He offered the audience a look behind the scenes of ArcGIS Indoors and how it allows users to establish smart workplace operations. The workshop was well received and the audience showed high interest in seeing indoor maps integrated with IoT for enhanced modeling of indoor environments.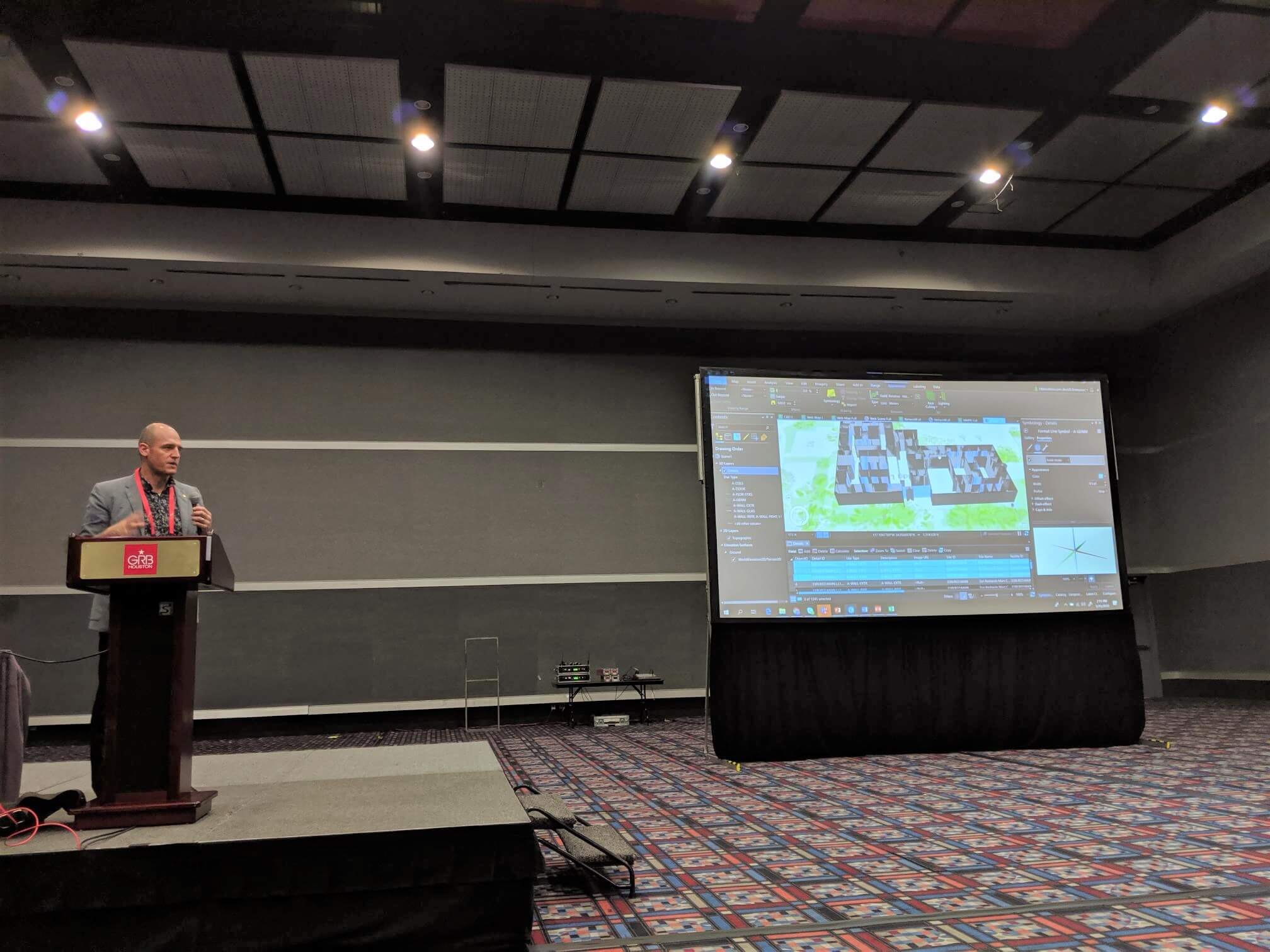 Complementing the workshop, the ArcGIS Indoors team also hosted users at a booth in the expo area. The user group is very familiar with geospatial applications for field operations and asset management. This made the addition of Indoors as solution for building and asset management an obvious extension of ArcGIS to support seamless indoor/outdoor experiences for employees getting work done within the built environment.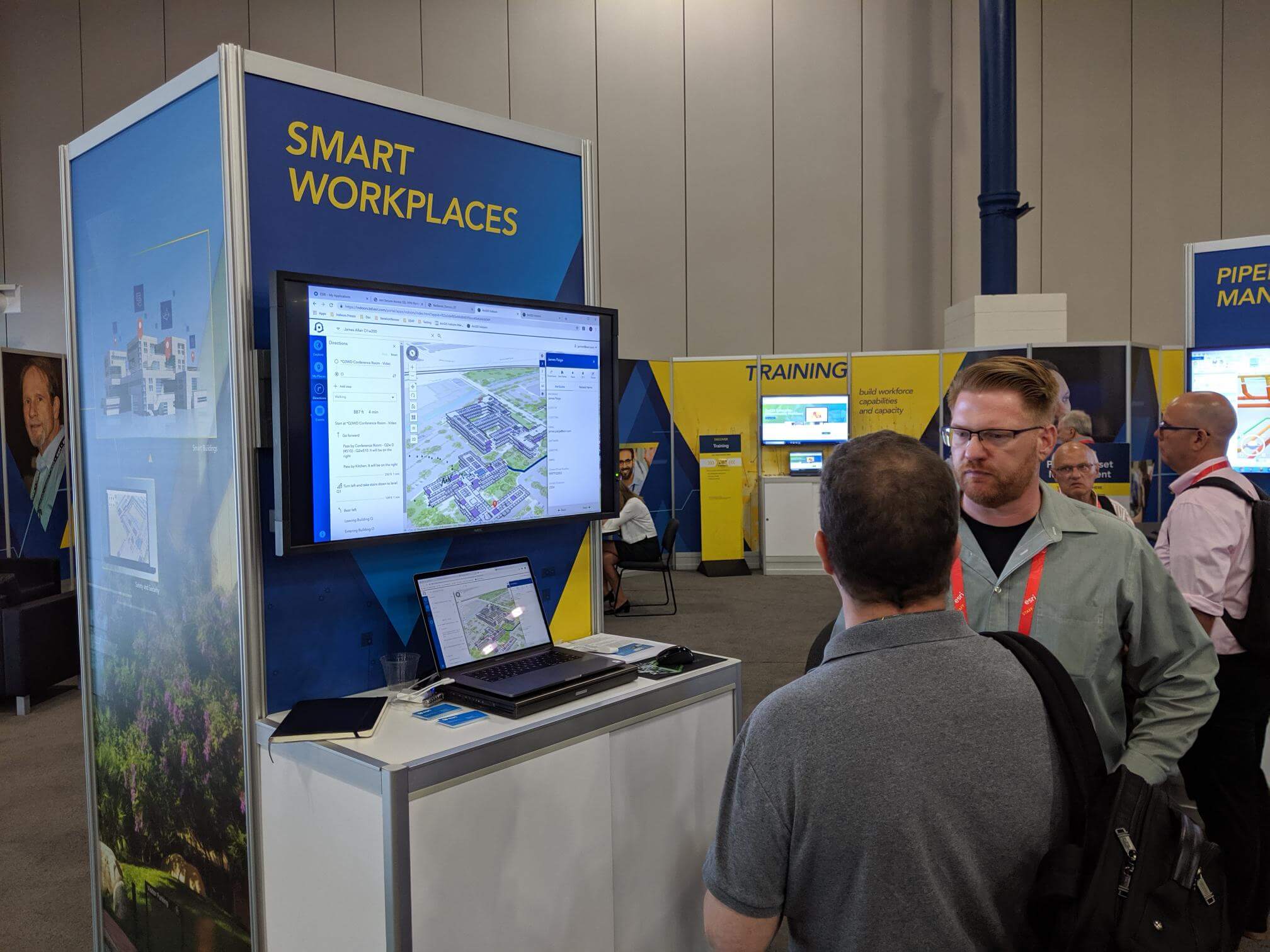 All in all, the Esri PUG Conference 2019 was a great experience with an array of companies showing how they leverage GIS to tackle specific challenges. We were glad to be part of it and introduce more people to the concept of connected buildings and smart workplaces. Looking ahead, with efficient workplace operations and management becoming ever more critical, ArcGIS Indoors delivers a solution that will become an integral part of the way businesses operate.
Commenting is not enabled for this article.