ArcGIS Companion v1.2 just went out. We have added some exciting new features and improvements to the app. Here are the highlights of the release:
Invite members to your organization
Members with administrative privileges can now take advantage of adding or inviting members using any of the available options in ArcGIS Online.
Tip: To find add/invite member options, Sign In to the app as an administrator > Open My Org page > Members tab > tap on Add Member to see all the three options.
Add members without sending invitations
Add members and notify them via email
Invite members to join using an account of their choice
Manage Pending Invites
You can view the number of pending invites in the overview section of the My Organization page. In the Pending Invites page, you can view details of each invitation and optionally resend or delete.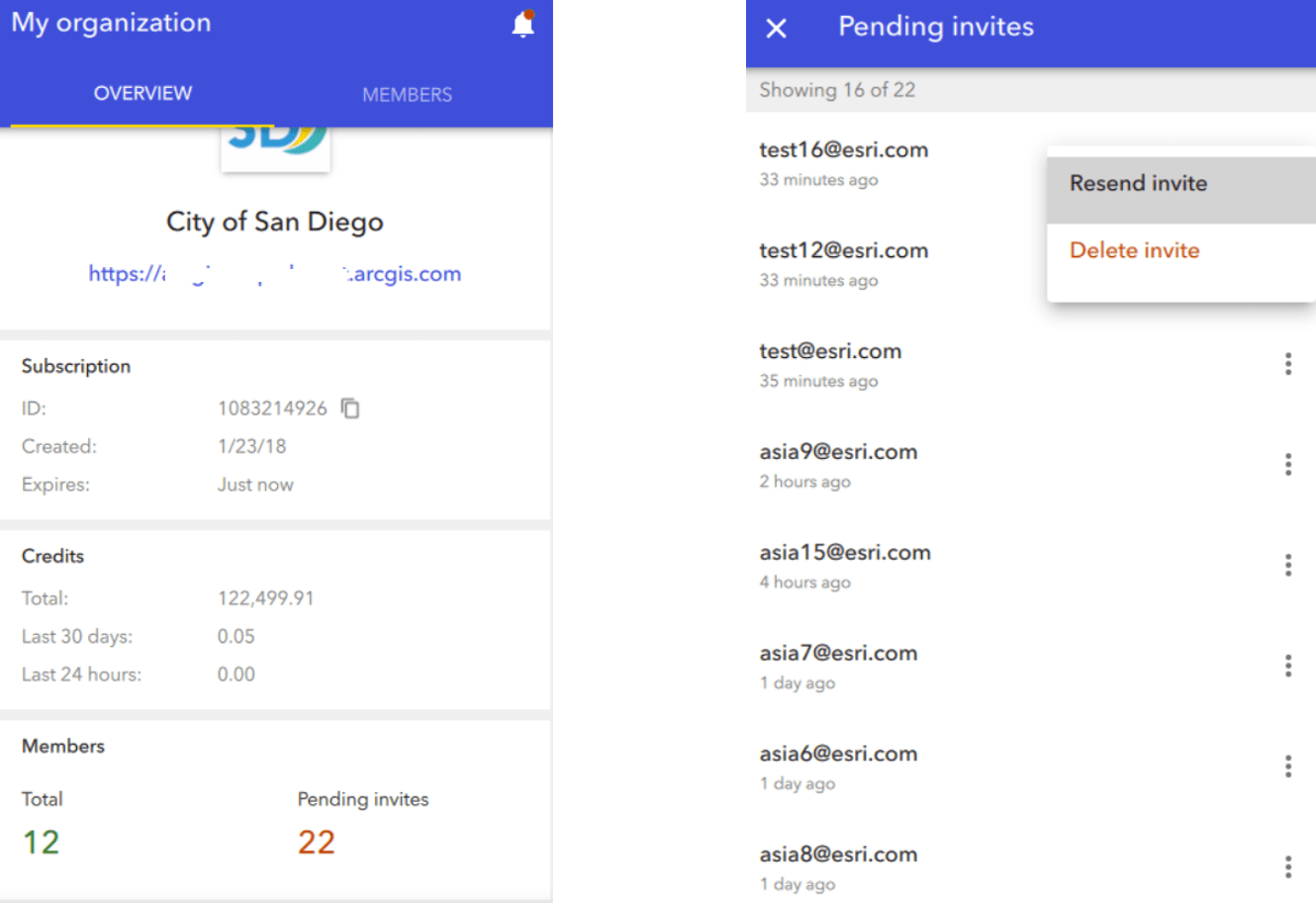 Working with tags
In this release, we have overhauled the look and feel of item tags and how you interact with them.
Item owners or administrators can now add, edit or delete one or more tags at once.
Any user can tap on a tag to search for other items with similar tags.
Tip: Tags are case sensitive.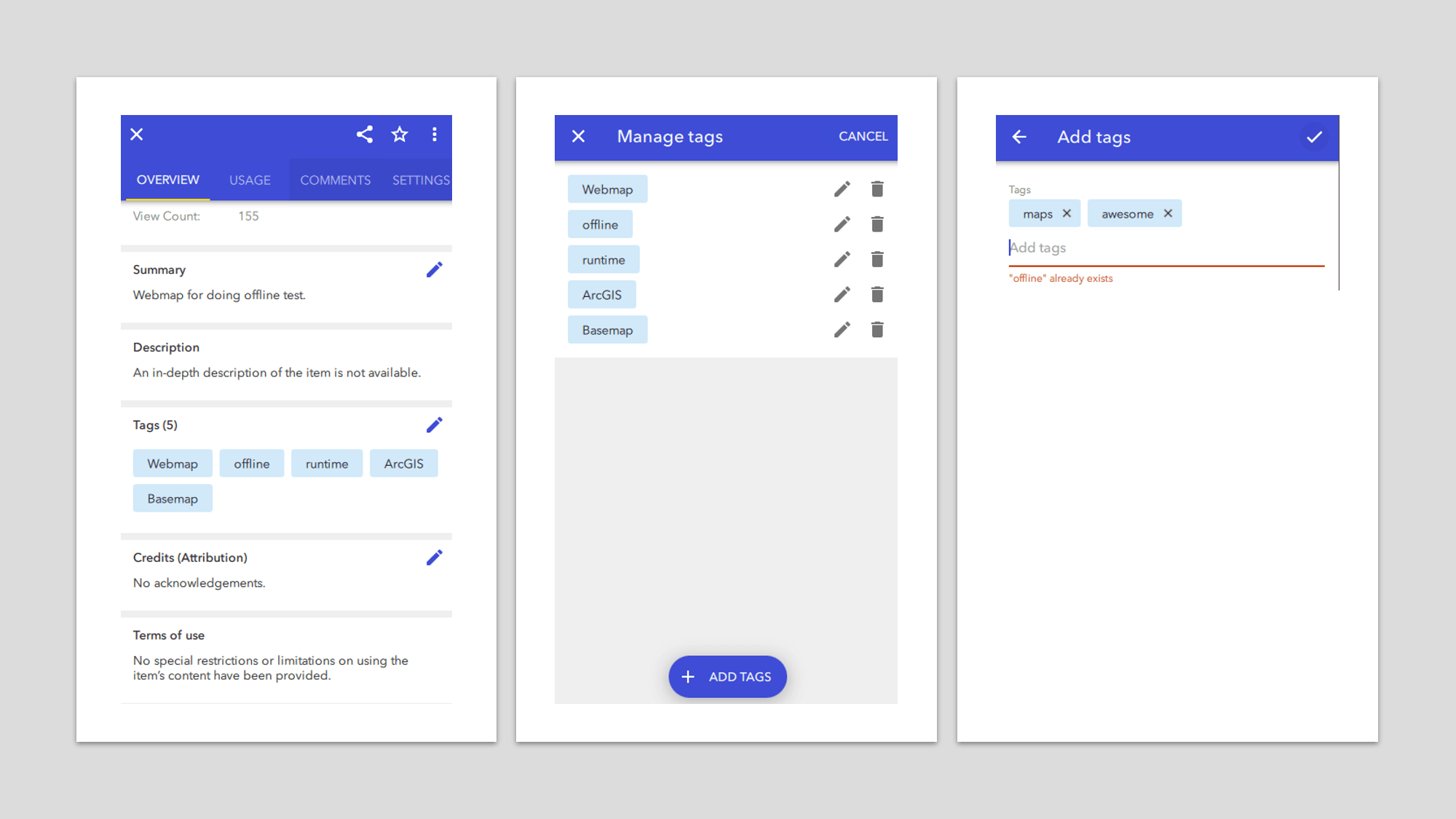 New options for Item settings
Ability to mark an item's Content Status as Authoritative or Deprecated – Administrators can update the content status of an item as "Authoritative" or "Deprecated". However, non-administrators can only mark an item's content status as "Deprecated".
Delete protection – You can now enable delete protection for your items (and other items of the organization if you have the administrator privileges) to prevent accidental deletions.
Tip: This feature is available in the new settings tab of the content item along with overview, usage, and comments tabs.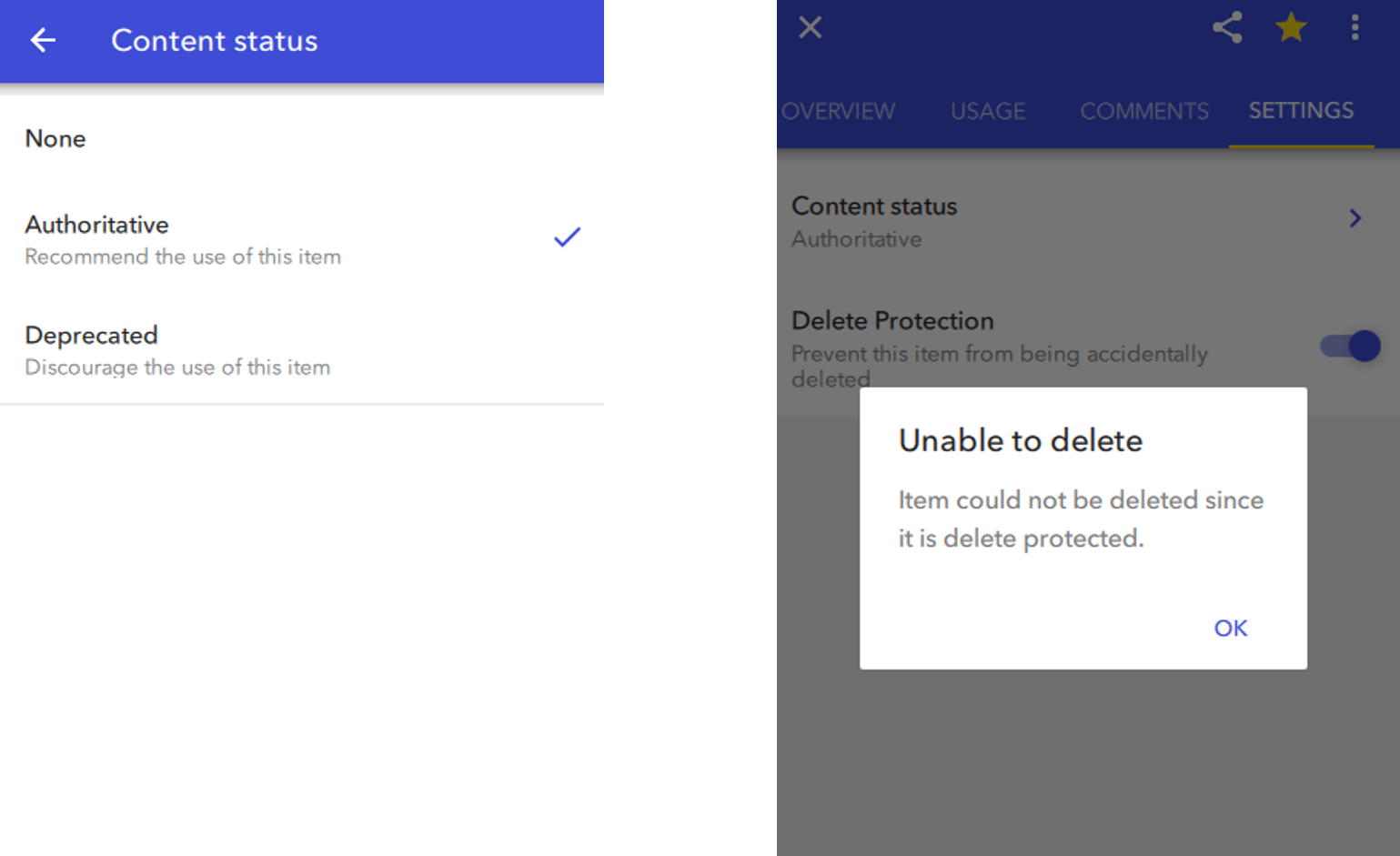 Improvements to Group membership requests
Group owners and managers now have the ability to approve or decline pending group membership requests. You will be able to get a quick view of pending membership request count in all of your groups by visiting the My groups page within the list view. For example, the following screenshot indicates that there are 7 pending requests in one of the group.
To view the details of pending requests navigate to the individual group page and tap on the membership requests. In the Membership Requests page you can approve or deny individual membership requests as shown below.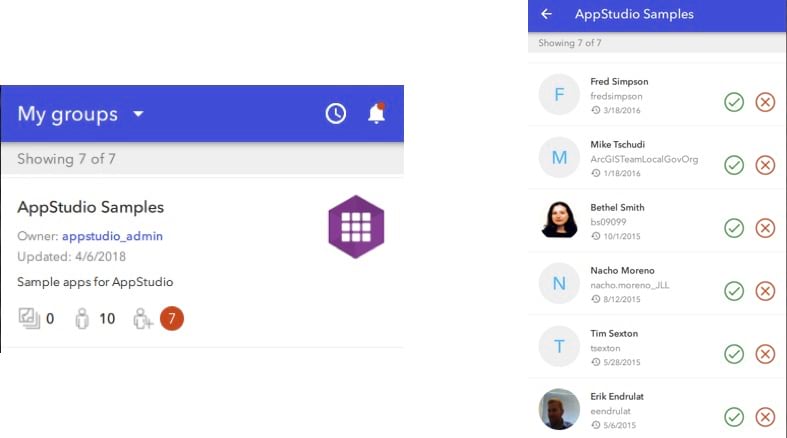 We are always working to improve the app for a better user experience. This release provides new features requested by organization admins, as well as other enhancements and bug fixes. Please continue to send your feedback via Esri Support or GeoNet community. We'd like to hear from all sides on what would make the app even more useful for you and your organization.
Did you miss our v1.1 update announcement? You can read all about it here.
Commenting is not enabled for this article.