Save the date—November 15, 2023.
The countdown for GIS Day 2023, a worldwide celebration of geography, begins today. Host an event, present your work, or volunteer in your community. Join the celebration to inspire a new generation to address challenges and discover solutions, large and small, through a geographic approach and GIS tools.
The theme this year is Celebrating the GIS Professional. Meet Esri employees who leverage GIS in very different ways but with the same passion for a sustainable and equitable world.

Discover three ways to get involved and share your passion for GIS.

Visit the GIS Day website.
GIS Day 2023 registration is now open.
From open houses to demos, over 1,770 people worldwide hosted GIS Day events last year. GIS Day is November 15 this year, but you can host an event any time.
Complete your registration now on gisday.com. Then explore the map to find GIS Day events—around the world and just down the street. Click any location to learn more about the event.
Once you've put your GIS Day event on the map, make it spatial with Esri resources—free and publicly-available for you and your organization. Browse the GIS Day resources page to find:
Event examples, activities, and lessons
Implementation guides for the classroom
Videos, ebooks, and GIS heroes to inspire
GIS Day signs, flyers, certificates, presentations templates, and more materials to share your event with the world
And so much more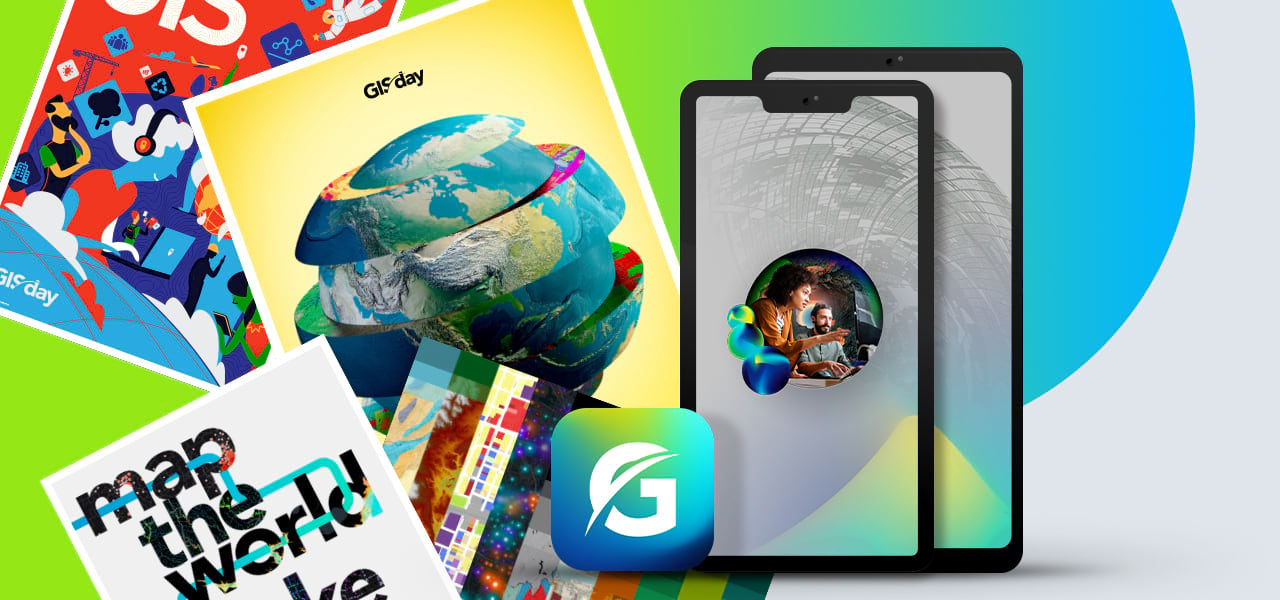 Stop by the GIS Day booth.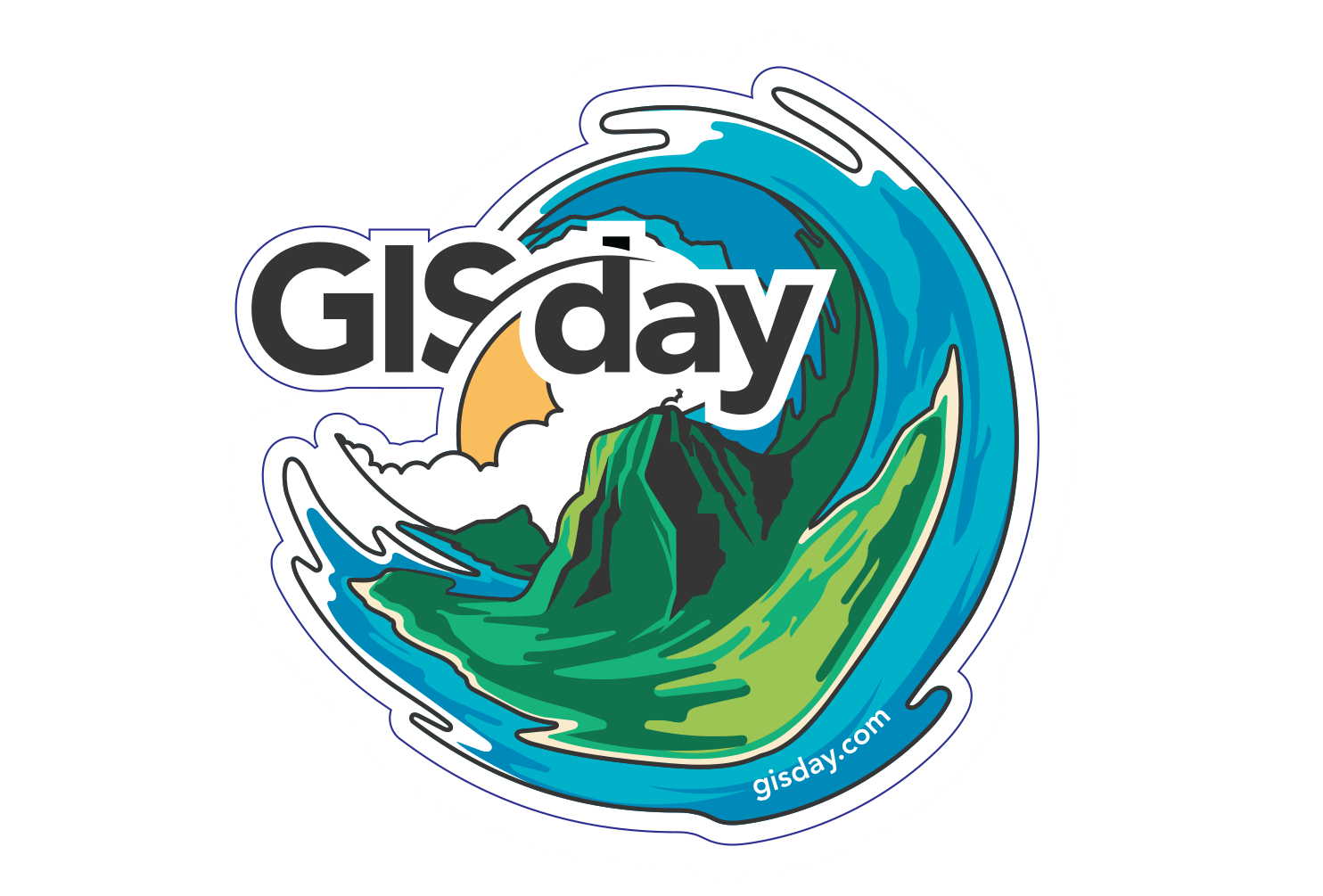 Want more information about GIS Day? Need ideas for your GIS Day event? Maybe you're hoping for GIS Day 2023 promotional materials like posters, stickers, and buttons.
No problem—we've got you covered.
The GIS Day booth at the Esri User Conference 2023 is conveniently located between the expo floor and demo theaters. Visit with Esri staff and pick up your GIS Day 2023 promotional packets during expo hours.
Tuesday, July 11, 9:00 a.m.–6:00 p.m.
Wednesday, July 12, 9:00 a.m.–6:00 p.m.
Thursday, July 13, 9:00 a.m.–4:00 p.m.
And this year, it's easy to find a booth, sessions, or social event with the new UC event map. Simply open the map and search for GIS Day. With the handy event map, you can even get directions to the booth!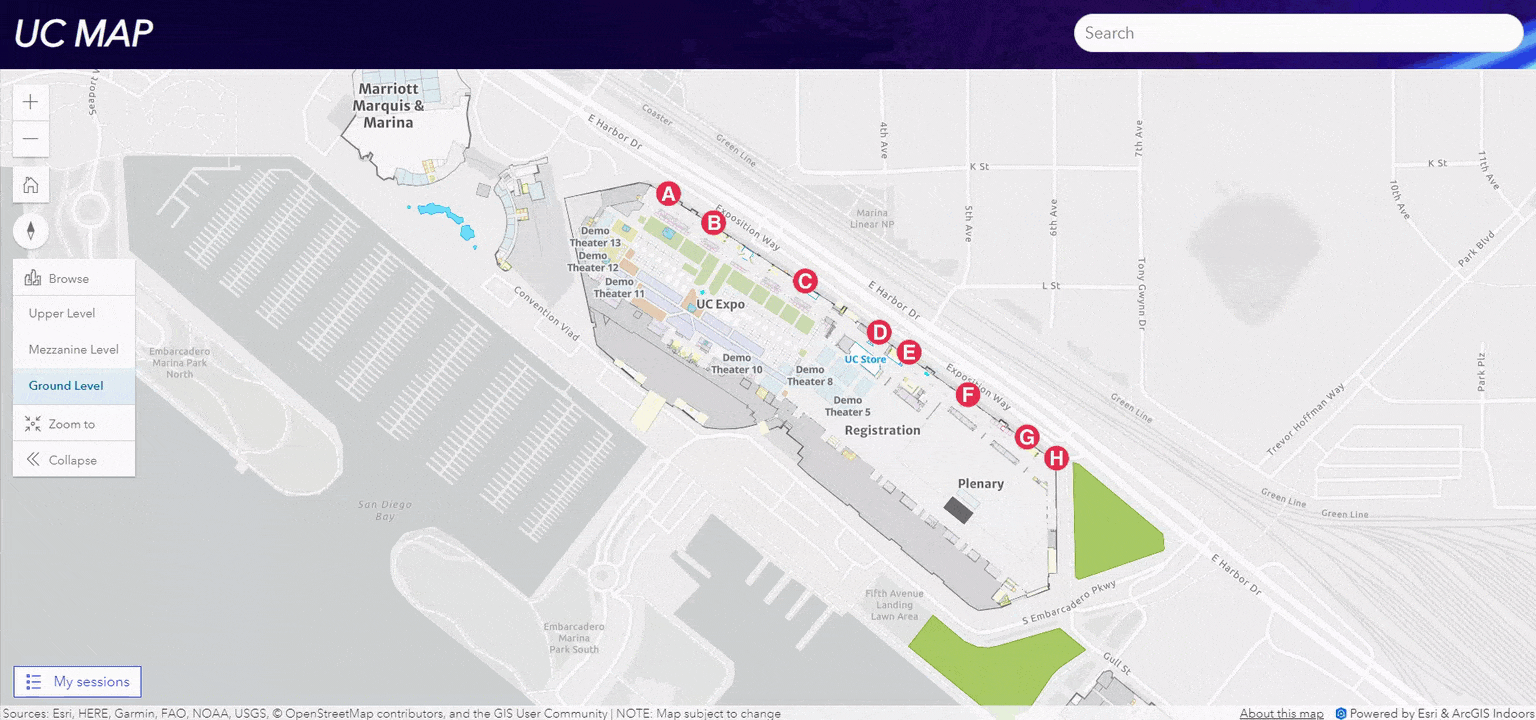 But wait, there's more.
Are you attending the Education Summit at Esri UC this year? Wrap up your Sunday, July 9, with the Education Summit Networking Reception from 5:00–6:00 p.m.
The Esri GIS Day team will be on-hand with registration information and GIS Day 2023 promotional materials for your event. Stop by and share your GIS Day plans with us.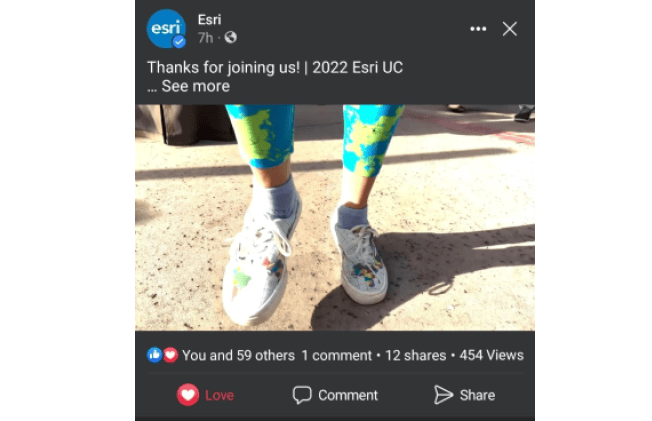 Connect on social media.
Snap photos during your event. Take a video of your GIS Day cake experiments. However you celebrate, share widely with thousands of GIS Day participants around the world.
Follow the conversation on @gisday Twitter and Facebook and contribute with #GISDay2023.
At the GIS Day booth, we'll snap candid shots throughout the conference! Come by and show us your mappy gear—come on, those new sneaks deserve a social spotlight.
We can't wait to see you.