I'm writing this blog from the Intergeo conference in wonderful Essen, Germany. The whole motto of the conference is "Digital Twins". We're here in full force showcasing many of our fantastic Esri products, telling our 3D story, connecting the dots behind Digital Twins…it's very interesting to be here, to see how people's definitions of Digital Twins vary across industries, products and capabilities. It's equally as interesting to be showcasing the new ArcGIS CityEngine 2022.1.
One of the main features we worked on for the ArcGIS CityEngine 2022.1 release is the connection between ArcGIS Urban and ArcGIS CityEngine. You've been asking (rightfully so) for the possibility to save changes per scenario, search for ArcGIS Urban models by name in the Navigator etc.
Now you can do all this with the Urban Integration …and much, much more.
Keep reading for some major updates in our tutorials (these will help you reach expert level in no time), some crisp high resolution basemaps (8k who dis? – also no more nasty server time-outs when downloading the basemaps – sorry about that!) and lots of other improvements.
Drawing and editing shapes and streets
We've made many improvements to streets and blocks for improved performance when drawing and editing street networks, including:
Integration with ArcGIS Urban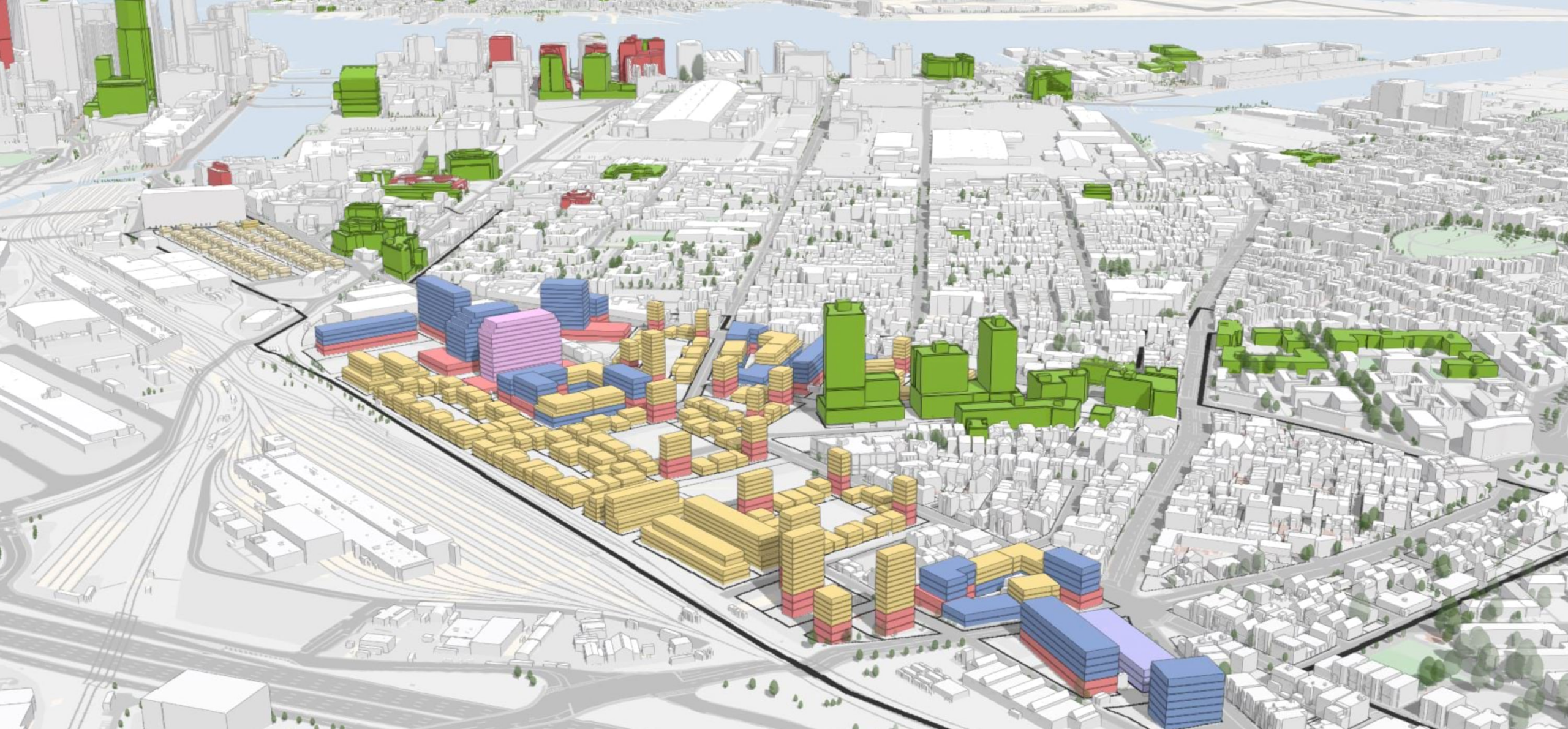 This newest release also brings major enhancements to ArcGIS Urban integration, including the following:
Additional improvements
Inspector
Get Map Data improvements
Procedural modeling language (CGA)
Alongside general performance improvements, we've also added the new splitAndSetbackPerimeter operation. Designed with the perimeter block development in mind, this operation splits the perimeter of a polygon into sections and applies individual setbacks for each of them. You can use this to create a set of building footprints.
See the CGA changelog for a comprehensive list of changes and bug fixes.
For a complete report of all updates, including additional improvements to import and export functionality for Unreal/Datasmith, USD, glTF and more, see the release notes.
New and Updated Tutorials
Reorganized the ArcGIS CityEngine tutorials into new thematic categories: the Essentials and Classic Tutorial Series. The Essentials tutorials are presented in a storytelling format, while tutorials in the Classic Tutorial Series are structured in workflows and center around specific features of ArcGIS CityEngine.
New Essentials tutorials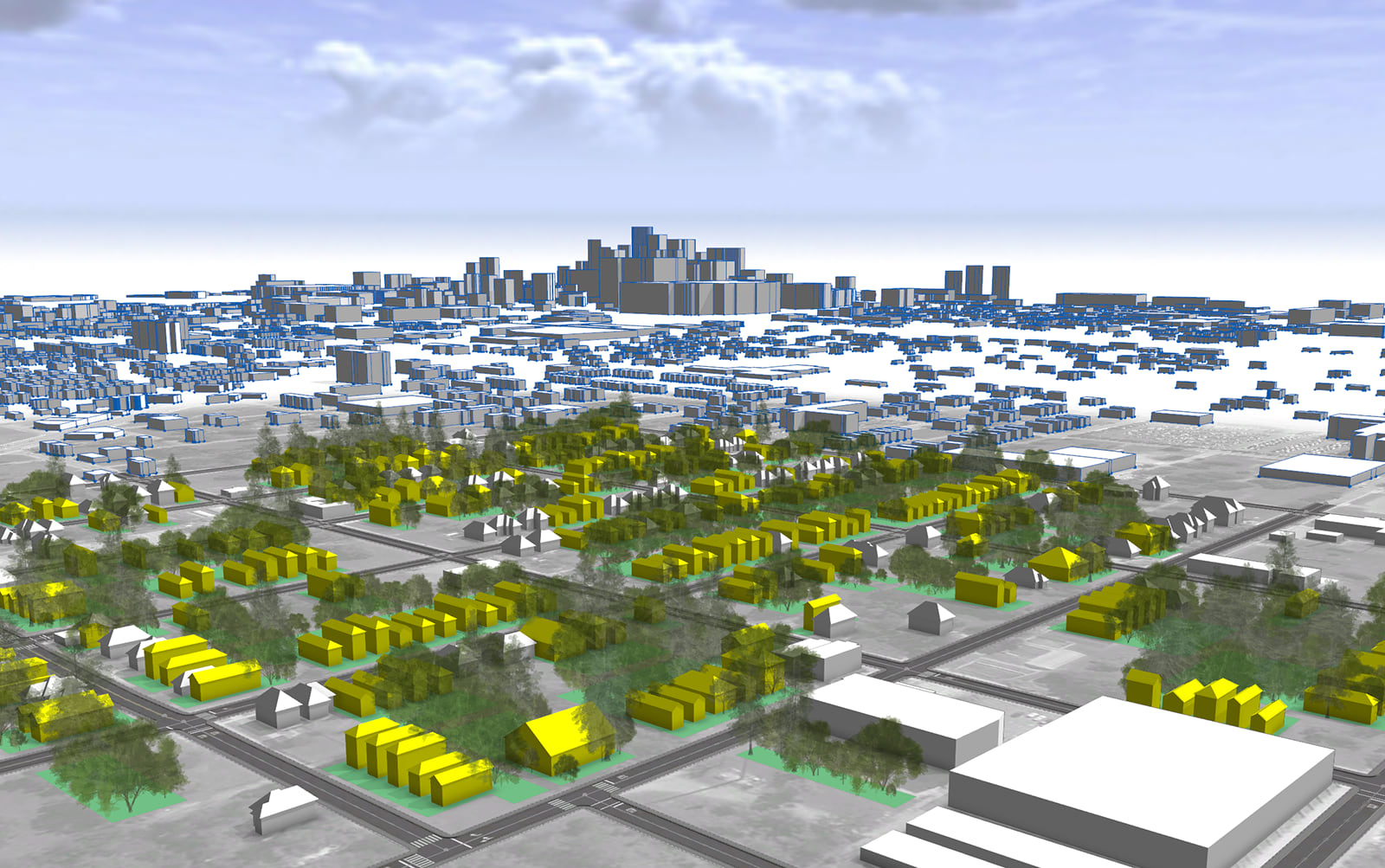 Refurbished Classic Tutorial Series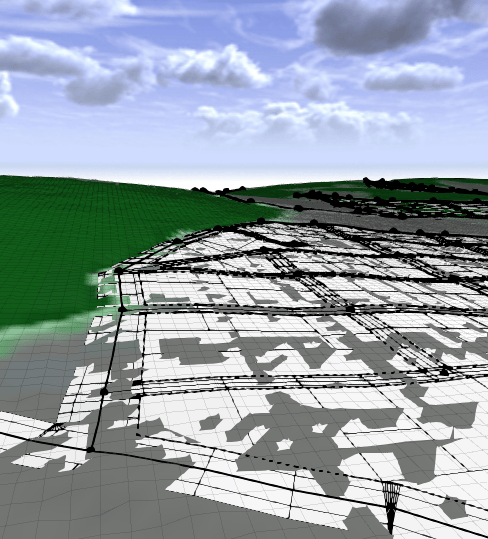 Added streamlined workflows and new images to the following tutorials:
ArcGIS CityEngine User Meeting
Our annual CEUM is taking place next month! Join us virtually on November 10th to hear the latest from the development team, as well as special presentations from ArcGIS CityEngine users. Have an idea you want to share with the community? Send an email to info@vrbn.io with your presentation pitch!
Want to stay up to date on all things CityEngine? Sign up for the ArcGIS CityEngine newsletter to get all the latest and greatest news. If you're new to ArcGIS CityEngine, try a 21-day free trial to take it for a spin!