Johns Hopkins University is now providing data in a map layer by county for COVID-19 cases and deaths. See the announcement. This layer is created and maintained by the Center for Systems Science and Engineering (CSSE) at the Johns Hopkins University. This feature layer is supported by Esri Living Atlas team and JHU Data Services. See the FAQ or contact Johns Hopkins for more information.
Johns Hopkins University is interested in working with states who are providing county case data as a feature layer, so that JHU can source from the state directly. Contact Johns Hopkins University for more information.
Due to limitations in how the data is collected and reported, this new layer contains only confirmed cases and deaths. Although there are fields for active and recovered, they are not being updated and can be ignored for the US. The "Combined Key" field gives the county name, state and country.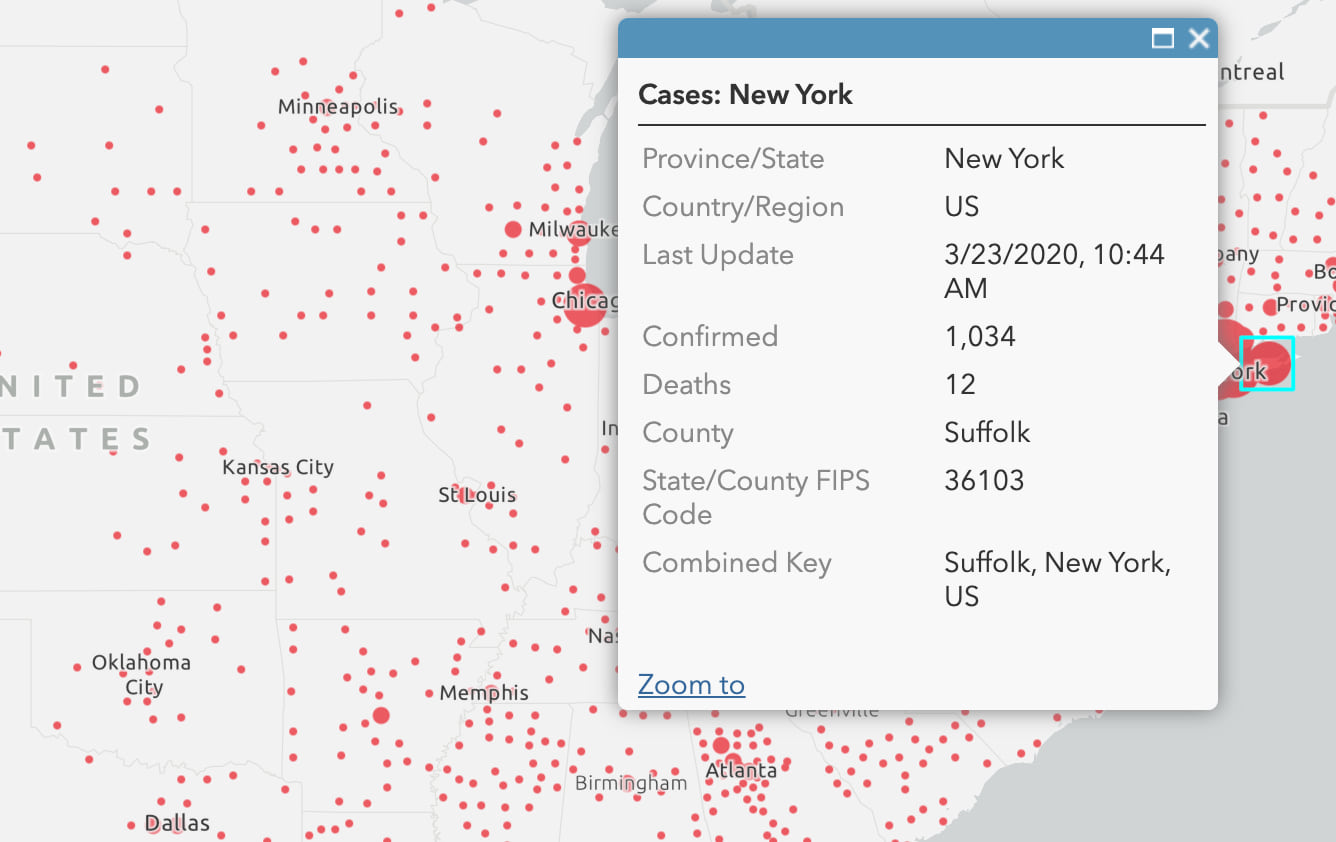 IMPORTANT NOTICE:
1. Fields for Active Cases and Recovered Cases are set to 0 in all locations. John Hopkins has not found a reliable source for this information at the county level but will continue to look and carry the fields.
2. Fields for Incident Rate and People Tested are placeholders for when this becomes available at the county level.
3. In some situations, cases have not been assigned a location at the county scale. Those are still assigned a state but are listed as unassigned and given a Lat Long of 0,0.