Do you want to start using ArcGIS Urban but aren't sure how to get started with a digital 3D model of your town, city, or municipality?
In our latest release, we're excited to introduce Quick Start, a simplified getting started experience that cuts down the time you would spend creating your city in 3D and loading other datasets. The best part? You no longer need to provide your own 3D data. 3D buildings and trees are automatically included.
How to get started
Visit and bookmark urban.arcgis.com. Our newly redesigned ArcGIS Urban landing page welcomes experienced users and newcomers alike.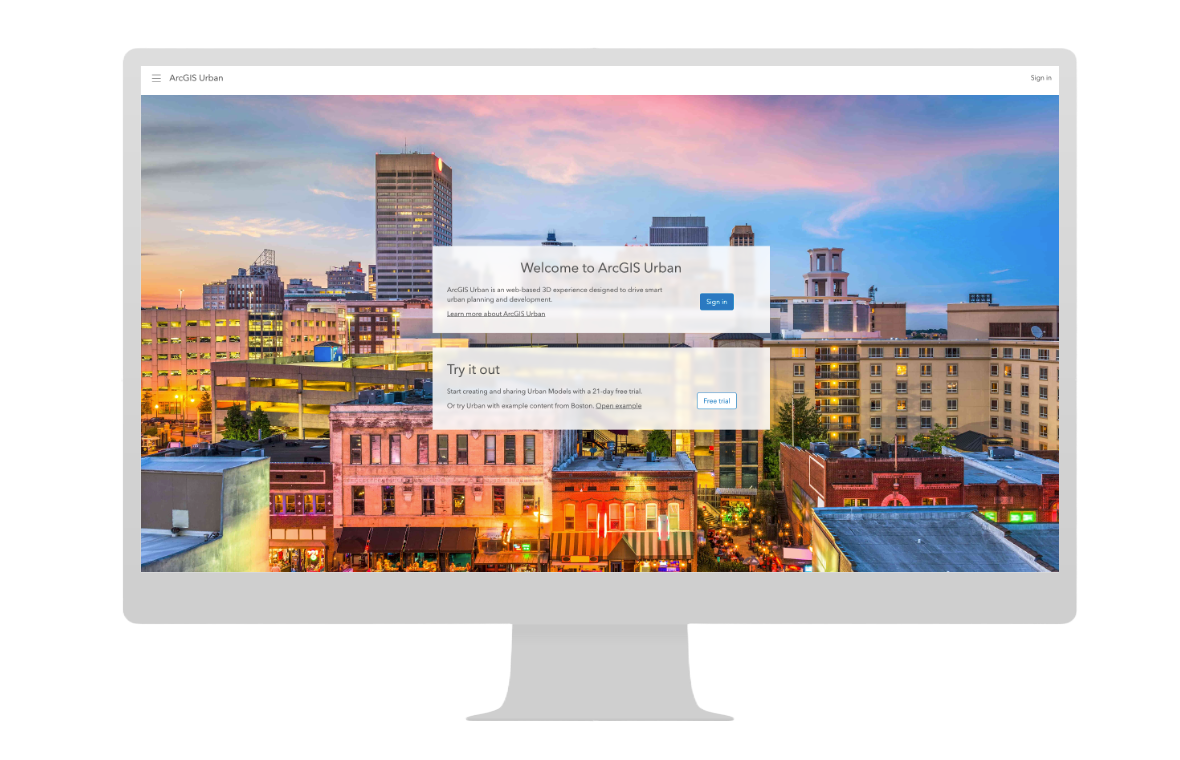 Have an account?
Welcome back! For those of you who already have an account, simply sign in with your ArcGIS Online account.
No account?
No worries, you can still create your 3D urban model for free. Sign up for a 21-day trial for complete access to ArcGIS Urban, no installation required. To get a feel for what ArcGIS Urban can do, you can also explore a fully built 3D model of Boston, Massachusetts. No need to sign in or create a trial account.
Pick a location
Once you've signed in, click Set Up under Create a new model. Enter the name of a city or town anywhere in the world, and we'll place a boundary around the area on a map.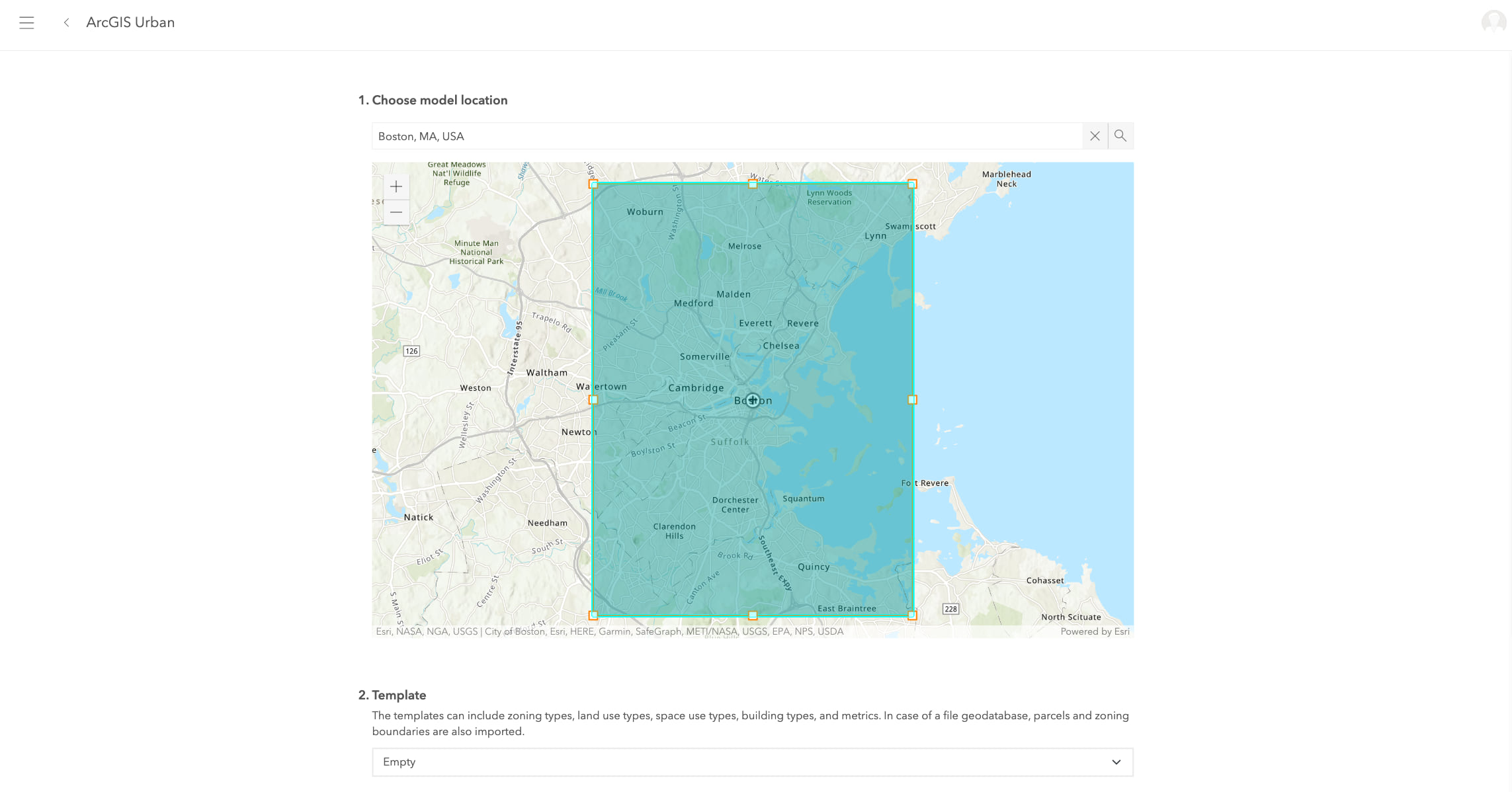 You can adjust the extent of this boundary to cover a smaller or larger area. The boundary will also determine the initial map view when you open the urban model. You can change the initial visualization in the model's settings.
Choose a template
3D models are more than fascinating virtual representations of a community. With additional data specific to your areas of interest, they can help you make more informed decisions about future development and growth.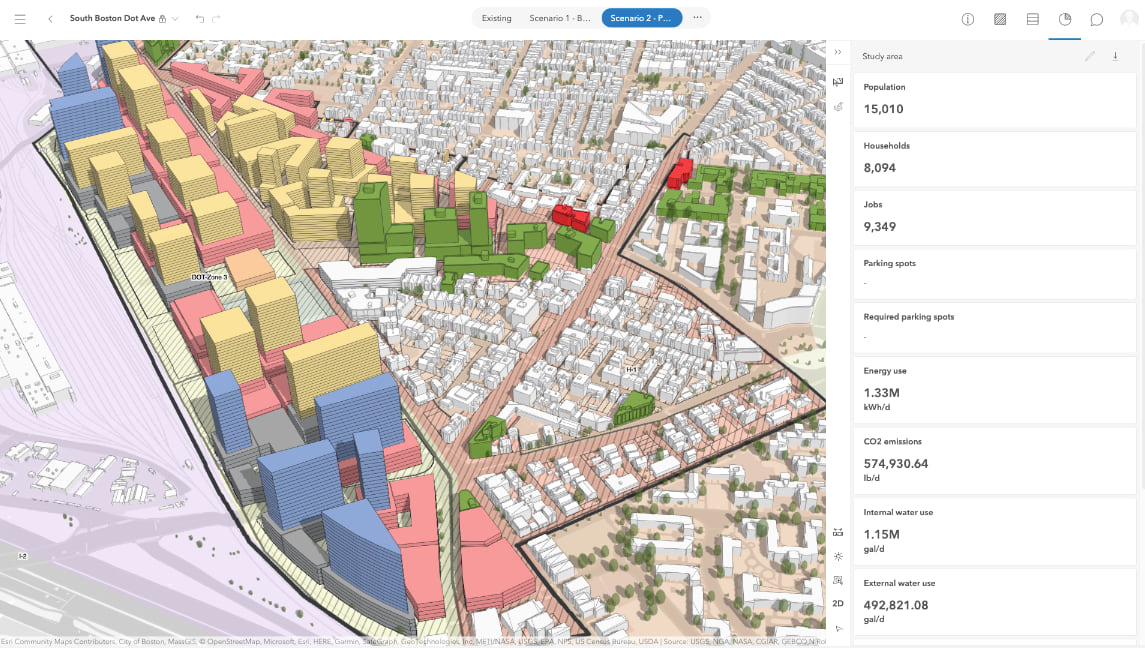 ArcGIS Urban includes 3 templates for determining what data will function behind the scenes of your model:
The USA Default template includes a set of predefined space-uses, building and zoning types, metrics, and ArcGIS Living Atlas datasets as Indicators. This the best choice, even for international models, because it provides a base for starting your work that can easily be modified and localized, and includes many metrics commonly used to analyze planning scenarios, such as population, housing units, and emissions.
The File Geodatabase template requires a gdb. file of an existing urban model. This is a great choice for organizations that want to distribute localized versions of a model.
The Empty template creates a blank canvas for your model that does not include any data after setup. Use this template if your team has prepared  a specific vision for the data you want to use.
The USA Default template is the recommended choice for getting started so that you can readily begin creating your scenarios and assessing their impact.
Add the final touches
Almost done! All that's left to add are parcel and zoning layers, so that your 3D buildings and trees can sit upon a map of your local land use and zoning code regulations.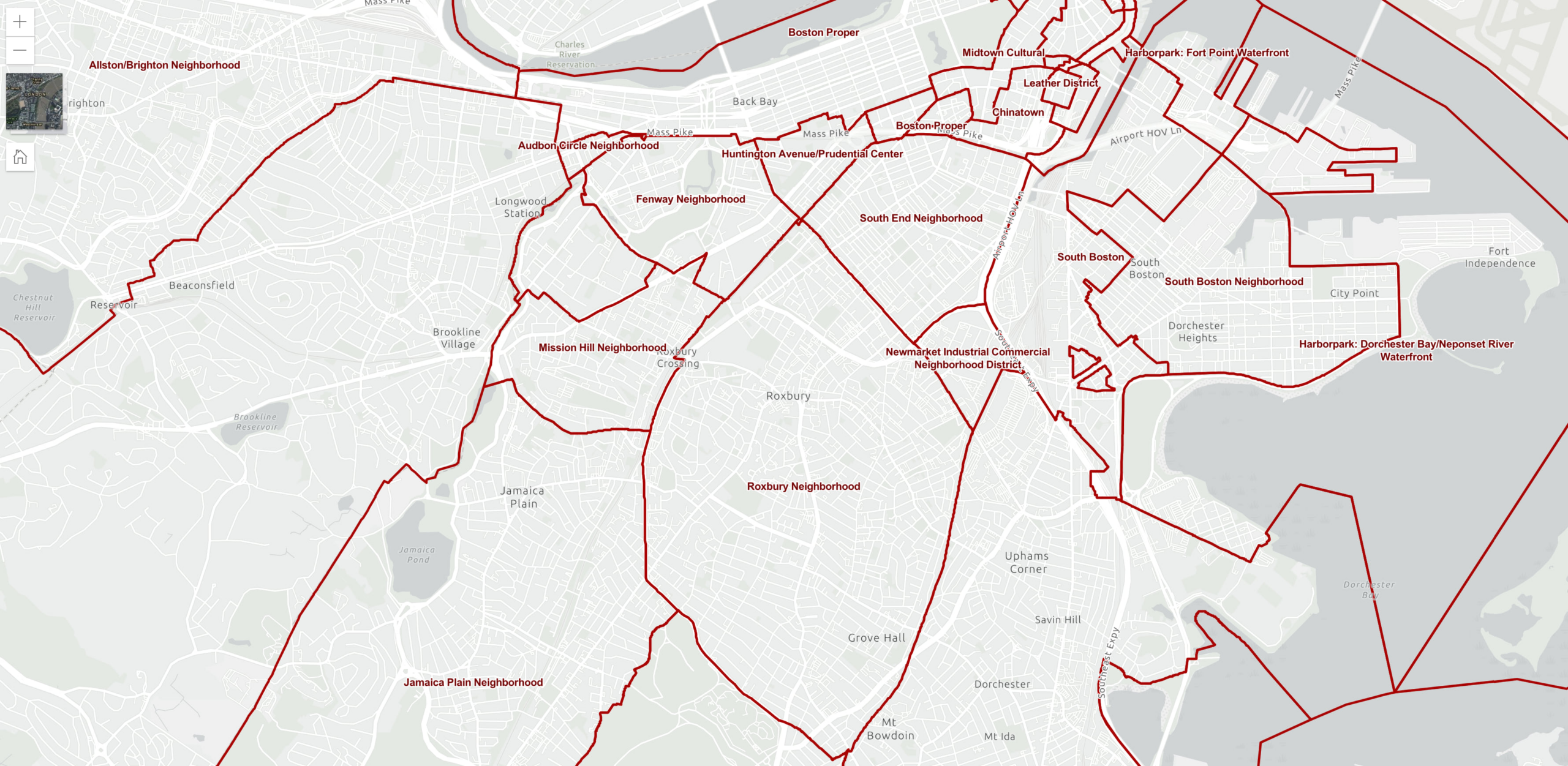 Aren't sure where to find zoning and parcel data? Connect with your GIS team. The data may need to be prepped, shared with you, or added to your department's instance of ArcGIS Online. In the meantime, you can try your hand at drawing parcels and assigning zoning types to specific area of your plan.

You'll get the most out of your 3D model when it's built on parcel and zoning map layers. While you can spin up a model without them, make sure to sync with the teams or reach out to us at smartplanning@esri.com to ensure you have
the data you need
.
Watch your Urban Model build itself
We saved the best for last. Thanks to the new OpenStreetMap (OSM) 3D Scene Layers, you no longer need to provide your own 3D data of your city or town. Voila! All newly created ArcGIS Urban models use OSM 3D scene layers to automatically include 3D buildings and trees within the boundary you specify.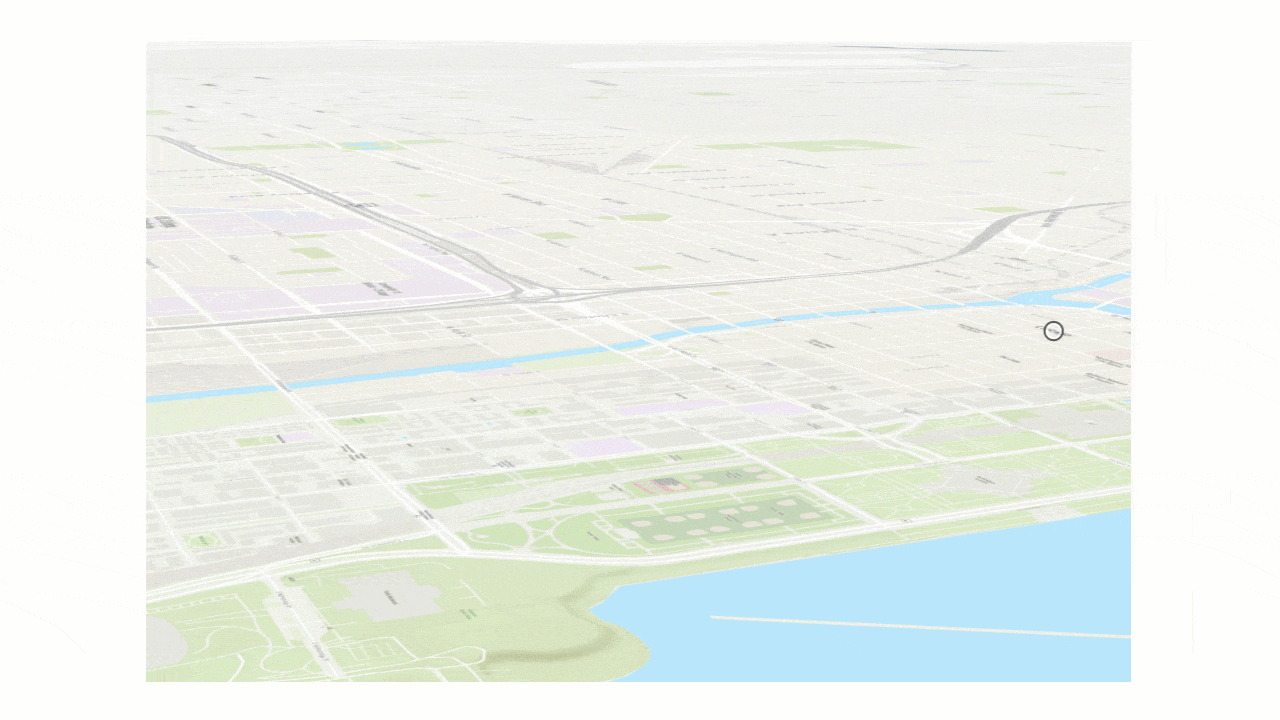 Keep in mind that the OSM 3D scene layers are still open data and that the extent and quality of data will change depending on how much has been contributed to that specific location.
Have additional data you want to add?
You can also add your own data, such as your 3D buildings and trees, if you have already gone through the effort of creating such datasets, your integrated meshes if you have acquired them from other vendors or some of our business partners like Nearmap, and your custom elevation and any contextual or reference data that will be useful when creating your plans and projects in ArcGIS Urban.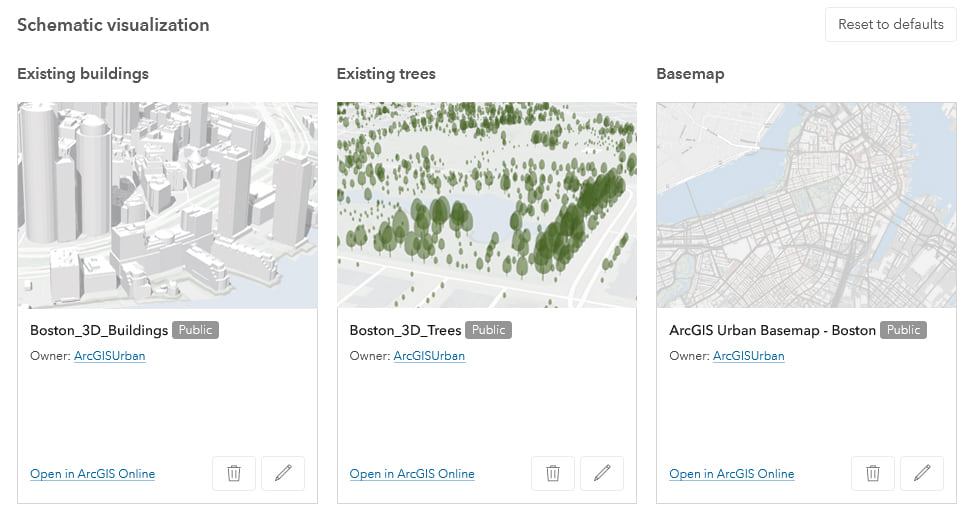 If you're using your own 3D data, consider adding or updating buildings and trees in the OSM 3D scene layers for your areas of interest (e.g. business and school campuses, recreational areas, etc.). See Enhance Data in New OSM 3D Scene Layers for more information.
You no longer need to provide your own 3D data to set up a model. All newly created models are now generated in minutes and include 3D buildings and trees for your city or town. This data, OSM 3D scene layers, are also available for use in existing models.
Additional takeaways
Your top 4 most recently opened models are now displayed on the ArcGIS Urban landing page once you've signed in.
Looking for additional models? Click View all below your top 4 recent models to access the urban model page. We've added a search bar for you to quickly search across your organization's entire repository of models, including those shared privately with you in the groups.
Next steps
To learn more about ArcGIS Urban Quick Start, sign up for our free upcoming webinar. Until then, take a look at the following resources to help you get started with your new Urban Model:
To find other product materials and resources, explore the ArcGIS Urban Resources StoryMap. Have a question? Let us know in the comments below or reach out to our team.