For the 22nd time, I sat down in the Plenary session on Monday morning with thousands of my closest friends, and for the 22nd time, I had goosebumps when the intro video played and then Jack walked out to welcome everyone. For the first time at the UC, our attendance surpassed 20,000. When you consider the first UC was in the single digits in attendance, that's rather remarkable. What you may not have considered is that even those 20,000 are hardly even the tip of the iceberg in regard to ArcGIS users worldwide.

The most important facet of the UC for me is to meet with our users to learn from them. I've said a million times to our users that Esri does not run a planning department or an economic development organization on the side. We apply our subject matter expertise to our work, yes, but we rely a great deal on learning from our users about their needs, their vision, their projects, their wins, and their struggles.
Record Community Development Attendance
Over 700 attendees identified their industry as planning, housing, or economic development. I remember less than ten years ago when that number was in the mid-100s. When you couple this with the additional thousands of GIS professionals that work directly with those in these industries, it is clear that GIS is playing an increasingly mission-critical role in the way we design and develop our communities.
At our Demo Theater presentation on Five Ways to Address Today's Planning Challenges, we had a packed house of over 200. At our Special Interest Group meeting on Wednesday, we had another packed house of over 100. This year, we tried roundtable seating to facilitate discussions between users, in addition to the presentations from the City of Decatur, IL, our sponsor Houseal-Lavigne, and Silvia Casas (ArcGIS Urban Product Manager).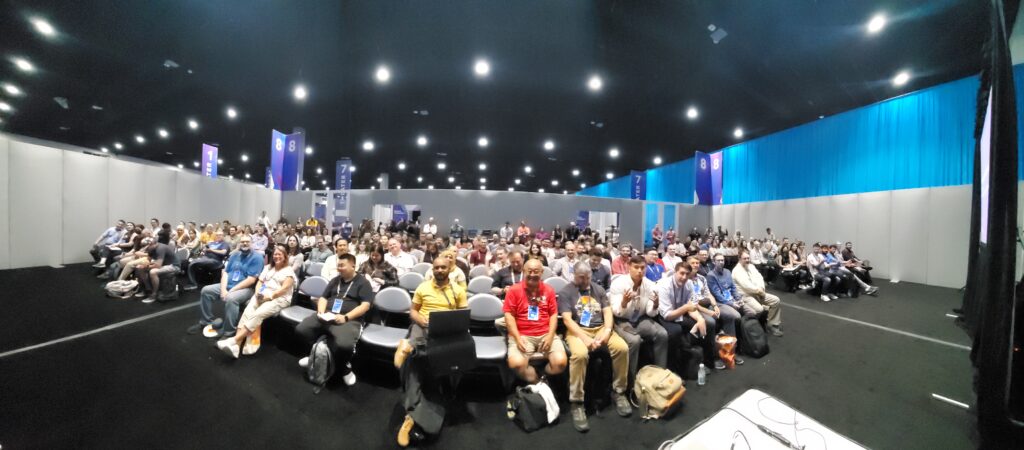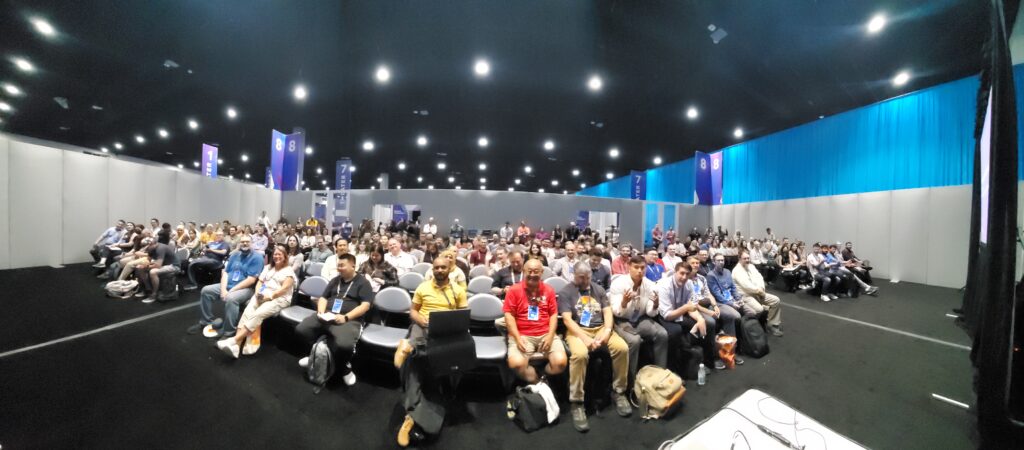 Transforming the Planning Department with ArcGIS
One year, I'm just going to camp out at one of the entrances to the Esri Expo and photograph the facial expressions of first-time attendees when they see the enormity of the Expo. I've been doing this for over two decades, and it still blows me away.
The Community Development Island was consistently busy throughout the week. We devoted about half of the island to ArcGIS Urban and ArcGIS CityEngine, including a VR experience. I mentioned earlier about the growing momentum we've seen in planning at the UC, and that was evident in the Expo. The importance of GIS in designing sustainable and thriving communities is not something I have to explain to users as much as I used to. Most of them get it and are looking for new ways to expand the role of GIS there. Obviously, there was a great deal of excitement around ArcGIS Urban and CityEngine. Our technology in these apps is growing so rapidly, it can seem overwhelming. I heard a lot of expressions along the lines of "Wait, we can do that now?" It was also inspiring to have users come up and ask if they could show me what they had done using ArcGIS Hub to support civic inclusion in their communities.
One thing that never changes is how many people are surprised at the power of Business Analyst Web App. This is still one of my favorite apps, and I always learn something every time I use it. Planners are finding out more and more that access to thousands of demographics, socio-economic, and business data variables is essential to establish better understanding of their communities before diving into comprehensive plan changes.
Esri Partner Network
Finally, I want to emphasize how important the Esri Partner Network is to the success of our users. Esri develops the best GIS software on the planet and provides professional services and training to support it, but we would not be in the position we are today without the thousands of partners that are experts in implementation, consulting, and development that make our users successful every day.
Some of the partners I got to meet with included Cityworks (creating a seamless integration with their PLL permitting system and ArcGIS Urban), Houseal-Lavigne (combining a renowned planning practice with state-of-the-art work in GIS), GIS WebTech (taking a destination branding approach to site selection and economic development), ViewPro (applying ArcGIS Urban and high-end visualization to planning projects), and SymGeo (integrating GIS into civic inclusion in planning projects).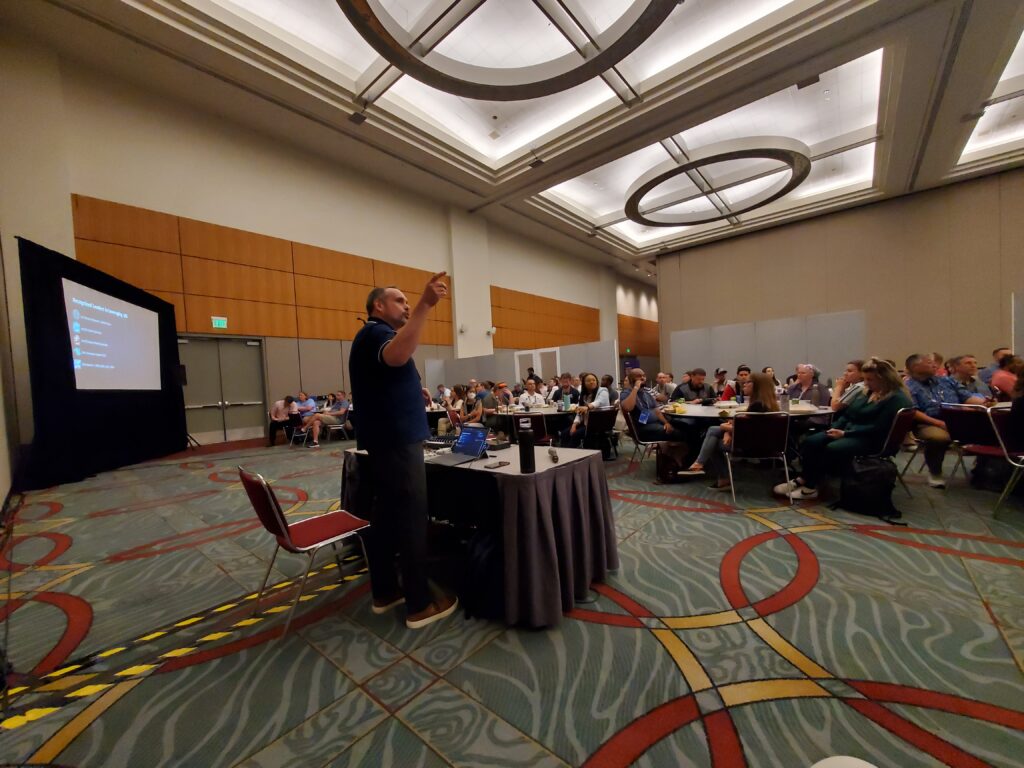 Thank You
For all of our preparation (and there is more of it than you'll probably ever know), our UC is ultimately successful because of what our users bring to the table. If you were one of the 20,000+ attendees (over 9,000 of which were first-time attendees), I want to join my colleagues at Esri in thanking you for the work you do and sharing it with us and others. And if you're one of the 700+ who work in community development that were there, I want to personally thank you for using and evangelizing GIS in your organization. When I see how far this industry has come, especially since I started in it 100 years ago, it is nothing short of inspiring to me, and I can't wait to see what is around the corner.