When Terry Sloan became CEO of Rocket Federal Credit Union in the summer of 2016, he had expansion on his mind.
He could not have anticipated back then that his credit union would end up collaborating with Main Street Inc., a company undergoing its own transformation, or that the tagline of Main Street's new analytics service—Discover Your Customer's DNA—would become instrumental in Rocket FCU's business evolution. Sloan knew only that his credit union needed to grow its customer base, and he was determined to make it happen.
Rocket FCU came to life in 1957, serving workers at a McGregor, Texas, factory that made rocket fuel for jets. Today the factory is long gone, and the livelihoods of local residents now include agricultural and technical trades. But one relic of Rocket FCU's earlier era lingered until March of this year: the rule that if you didn't live within 12 miles of the McGregor post office, you couldn't join the credit union. In a town of 5,000 residents, that severely curbed the credit union's growth.
Rocket FCU offers a typical slate of financial services, from checking and savings accounts to debit cards and loans. If the business was going to grow, Sloan knew it would be mainly through personal accounts, since Rocket FCU's business customers are few in number and humble in size.
"We're not going to go out and get Xerox or IBM," Sloan says. "We'll get Jump for Joy Antique Mall on Main Street."
Yet despite its small stature, Rocket FCU faces the same basic business pressures that IBM, Xerox, or any other Fortune 500 company does.
"It goes back to that old thing," Sloan says. "If you're not going forward, you're going backwards. You can't stand still."
The Growth Imperative and Digital Transformation
Rocket FCU found itself in a situation shared by many SMBs. To grow, the company needed to know more about its customers and prospects—where they lived, what motivated them, and how to reach them. But to discover that information, Rocket FCU had to embrace a form of digital transformation, supplementing its intuition with a digital analysis of the customer market.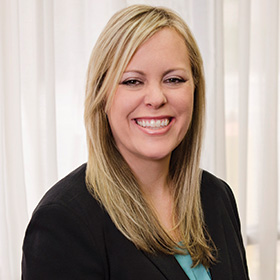 I recently asked two community bank executives who their customer was. They both gave me completely different answers. Analytics helps you move from thinking you know who your customer is to knowing you know who your customer is.
---
Samantha Vance, Main Street Inc.
When it comes to digital transformation, a 2016 study found that attitude corresponds closely with success. Research by analyst firm IDC, sponsored by SAP, revealed clear differences among executives' attitudes toward digital transformation. At high-growth small and midsize businesses, 65 percent of decision-makers agreed with the statement, We're excited about the unique opportunities technology provides to expand our business geographically and compete. Effective use of business analytics can allow us to expand our business and compete in new growth areas.
Among SMBs that were experiencing flat or declining sales, just 32 percent of executives agreed with the same statement.1
In that sense, Sloan was in good company. He was open to new digital sources of customer analysis and convinced that this information could improve Rocket FCU's growth. His attitude should be instructive to the 90 percent of US businesses that employ fewer than 20 workers. Many of these executives have navigated, from year to year, based on instinct—the belief that they know their customers because they're closer to them than big businesses are to theirs. But many of those businesses have failed: just less than 70 percent of businesses survive through their second year, according to the Bureau of Labor Statistics. About one-half implode before their fifth anniversary.2
As Rocket FCU discovered, with so much customer intelligence available digitally, intuition alone is no longer an acceptable growth strategy for small and midsize businesses.
In August 2016, Terry Sloan moved into his office and began to court change. To his surprise, it answered in a hurry.
Grounds for Expansion
Rocket FCU was looking for customers with assets—checking deposits, 401(k) plans, savings accounts—that would boost the credit union's capital and help fuel growth in its loan portfolio.
Sloan set to work on two fronts. First, he looked for ways to market the credit union's services to a new audience. The Waco area, which includes McGregor, is among the top four areas for Hispanic growth in Texas, which itself has the fastest-growing Hispanic population in the country. Sloan wanted to introduce Rocket FCU to that segment of the community.
"We're targeting the retired or later-in-life people that have $10,000 in the bank, or $200,000 in a 401(k) [and who] would want to move to us," Sloan says. But knowing whom to target was only the first step. Sloan needed to understand how to market to them. For that, he needed outside expertise.
Rocket FCU's second path to growth involved the company's geographic constraints. In August 2016, Sloan submitted a request to the National Credit Union Administration (NCUA)—the federal regulator of credits unions—to expand Rocket FCU's territory. In March, the answer came back: Rocket FCU had been approved to serve a four-county area—10 times its current size.
"I didn't think we'd expand this big quite this quick," Sloan says with a chuckle. "We're in marketing overdrive now."
Marketing to a New Community
The marketing Sloan refers to isn't the type that earns the lion's share of attention in this age of digital transformation. The company maintains a lively Facebook page but, like many small businesses, finds its best connection to new customers through more traditional channels—among them, direct mail, community events, and local media.
We're not just shotgunning out to every family with a Hispanic last name. We're actually [seeing] who we think the community leaders are, and we can get our message directly to them.
---
Terry Sloan, Rocket Federal Credit Union
After six months in office, Sloan found himself staring at two primary paths to growth: find new customers within Rocket FCU's previous 12-mile radius and introduce the company to residents of its new four-county terrain. In both cases, the Hispanic community was the primary focus, and Sloan was eager for customer analytics that would help Rocket FCU formulate an effective marketing approach.
A 2015 study by the Federal Deposit Insurance Corporation (FDIC)3 revealed that while 7 percent of US residents are unbanked—meaning that they use no services from banks or credit unions—more than 16 percent of Hispanic households fit in that category. Many unbanked families use high-cost check-cashing services, payday lenders, and other alternative means of financing.
In addition, while 20 percent of the US population is considered underbanked—they use services from banks and credit unions as well as from alternate providers—nearly 30 percent of Hispanics are considered underbanked.
Martha Perine Beard, senior branch executive of the Memphis office of the Federal Reserve Bank of St. Louis, explained the consequences in an online post:4
When you consider the cost for cashing a biweekly payroll check and buying about six money orders each month, a household with a net income of $20,000 may pay as much as $1,200 annually for alternative service fees—substantially more than the expense of a monthly checking account fee.
The FDIC explained some of the drivers behind this situation in its 2015 report, writing, "The majority of unbanked households think that banks have no interest in serving households like theirs, and a significant share of unbanked households do not trust banks."
Rocket FCU was determined to change that perception. But to do so, Sloan first needed to know exactly who his prospects were, where they lived, and how to reach them.
Luckily, he found a partner to deliver the intelligence that would fuel Rocket FCU's transformation.
One Transformation Fuels Another
Because traditionally their territories haven't overlapped, credit unions often don't view each other as competitors, Sloan says. Local banks, too, are rarely seen as direct threats. Where Rocket FCU does compete is with the local branches of large national banks, which enjoy the trickle-down benefits of multimillion-dollar national marketing campaigns and strong brand awareness. Like many small businesses, Rocket FCU looks to distinguish itself by delivering highly personal service to its customers.
"The small-town, small-business, handshake kind of deal has gone away, but I think it's starting to come back," Sloan explains. "And the people that are bringing it back are reaping huge benefits from it."
Sloan knew that digital analytics would play a big role in helping Rocket FCU find the kind of customers who appreciate a handshake.
So it was a stroke of luck that just as Rocket FCU was receiving its spring gift of an expanded territory, a small business in Birmingham, Alabama, was putting the finishing touches on a transformation that was several years in the making.
Over the past two decades, Birmingham's Main Street Inc. has grown to provide business and personal check products to customers at more than 2,000 banks and credit unions across the United States, building a $40 million business in the process. Despite a growing consumer preference for online banking, check printing remains a multibillion-dollar industry. Yet Main Street's executives knew they weren't standing on solid ground.
"Our president describes it as this melting iceberg," says Samantha Vance, the company's vice president of marketing. "It's not going to go away anytime soon, but it is slowly declining."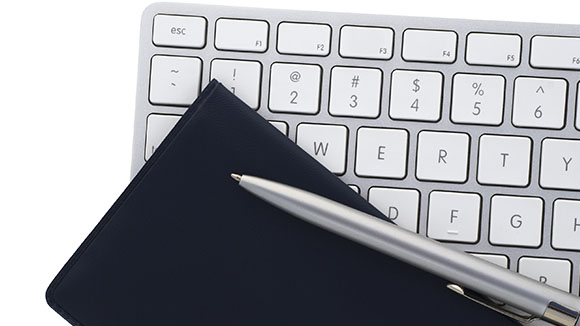 Some industry observers have predicted the demise of the paper check by as early as 2021. Most assessments anticipate a longer timeline, but almost no one disputes that there will be a steady decline in the writing of checks. So, as Main Street's check-printing business experienced double-digit year-over-year growth and the company grabbed market share from competitors, executives saw an opportunity for transformation.
Main Street's customers had often expressed interest in learning how to better target customers and prospects—through direct mail and other marketing channels. The check provider decided it would answer that need. The executive team began to develop a service that would help financial institutions better understand their existing customers, locate new prospects, and market to both with more precision and greater return on investment (ROI).
In recent years, customer targeting in the banking industry and other sectors has grown more sophisticated and data driven—primarily in the digital realm. Companies that market through Facebook, for instance, can now target people who buy particular products, use certain apps, earn a specified minimum income, have kids, live in a tony area of a given city, and match other criteria. The traditional world of print, radio, and television advertising has lagged in its ability to deliver such targeted marketing, but advancing technologies are helping to close the gap and reveal the best channels for companies like Rocket FCU to reach their audiences.
One of those technologies—a geographic information system (GIS)—is the engine driving Main Street's plan to add data-driven intelligence to the world of traditional marketing. GIS technology specializes in plotting information on maps, including the demographics and purchasing habits of residents in various locales. By harnessing GIS, Main Street's executives knew they could help financial institutions understand the lifestyles and media habits of prospects and customers—while transforming Main Street from a provider of checks into a trusted consultant.
Last spring, as the launch of Main Street's consulting service drew near, Vance and the sales team approached a small group of check customers to pilot the service. In the office of one CEO in McGregor, Texas, that call came at just the right time.
Steering Better Decisions
As fate would have it, Main Street's transformation into a provider of customer intelligence was timed perfectly to support Rocket FCU's transformation into a four-county credit union.
Sloan saw in Main Street's service a chance to gather insight for two of Rocket FCU's primary initiatives: finding new customers in the immediate McGregor area and reaching a new audience in the four-county region beyond.
Main Street's analysis served as a blueprint for Rocket FCU to locate and communicate with leaders of the Hispanic community, whose assets Rocket FCU could help grow.
---
The tagline of Main Street's service—Discover Your Customer's DNA—helps explain the insight Rocket FCU received. The analysis drew primarily from the demographic and psychographic information hosted in Esri's GIS technology and revealed data like household income, age, ethnicity, financial propensities, and media habits. More specifically, the analysis included two forms of data that would guide Rocket FCU's marketing campaign: where its target customers lived and what communications channels (e.g., television, radio stations) they preferred. For many small and midsize companies, this brand of customer analytics speaks truth to bias—something Sloan and team were pleased to discover.
Armed with the insight, Rocket FCU is spending its marketing budget wisely. "We're not just shotgunning out to every family with a Hispanic last name," Sloan explains. "We're actually [seeing] who we think the community leaders are, and we can get our message directly to them."
Main Street's analysis served as a blueprint for Rocket FCU to locate and communicate with leaders of the Hispanic community, whose assets Rocket FCU could help grow. For instance, Rocket FCU used the insight to correct course on the purchase of its first television ad. Before receiving the GIS-based data, the team thought its best chance to reach the Hispanic community might be through commercials on Waco's channel 10. But Main Street's analysis showed that Hispanic residents preferred channel 25. The analysis even revealed the best timing for the ads.
"The people we're targeting—again, off the Main Street information—they watch a lot of new programming or the weather programming early in the morning," Sloan says.
Since the ads began, Rocket's Hispanic new members have grown by 50 percent.
The Top and Bottom Lines
The customer intelligence that Main Street delivered is serving Rocket FCU's top and bottom lines. Sloan says the credit union will grow additional accounts and revenue with the new marketing approach while avoiding the cost of shotgun advertising—for instance, sending direct mail to residents who aren't part of the company's demographic or buying commercial time on television stations that don't reach a large segment of its target audience.
At Main Street, Vance says executives are pleased with early results from the new service. The company has over 2,000 financial institution customers today and, within three years, expects that over 300 of them will use its customer analytics service. "That will serve as the foundation for Main Street's transformation into a provider of marketing and analytics services," Vance says.
The GIS-based location intelligence that the company provides is helping financial executives like Sloan make data-driven decisions about their marketing, and it's also helping to diversify Main Street's business model away from an industry that's on the wane.
In towns like Birmingham and McGregor, far from the bustle of Wall Street and Silicon Valley, companies like Main Street and Rocket FCU are finding their own paths to transformation. With Sloan's words—"You can't stand still"—ringing in their minds, these companies are melding digital intelligence and traditional marketing techniques to fuel a new generation of business success.