A new study by Deloitte and the Manufacturers Alliance for Productivity and Innovation (MAPI) reveals that while many manufacturers believe they're primed to benefit from digital transformation, only 28 percent have even begun to digitize their supply chains.
A Logistics Management article, "Digital Supply Chain Expectations Outpace Reality, Says New Study," notes that companies are sold on the benefits of a digitized supply chain, but have been cautious about taking the digital plunge. Although it seems sensible, this wait-and-see approach can be a dangerous strategy in a fast-moving economy.
What's at stake? For one, competitive advantage. Waiting gives the competition a head start on gaining detailed digital awareness of their supply networks. What's more, capturing physical changes to the supply network as digital information gives companies a global operating picture of how their supply network chain is performing and where it's failing. It also quickens their reaction time, moving companies closer to satisfying the demands of the empowered consumer.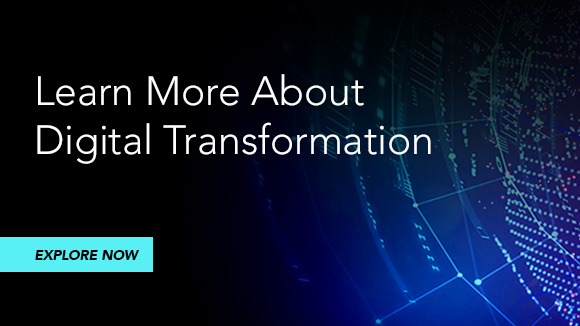 By the numbers, the status of digitization hasn't changed much since WhereNext published its guide to digital transformation for business executives a year ago. At the time, a Harvard Business Review-Genpact study found that 21 percent of business executives had seen "significant results" from digital transformation.
But the pressure to create more digital connections—particularly in the supply chain—has not abated. Forrester principal analyst James McCormick calls the backdrop the "age of the customer," and notes in this podcast that customers "can always look over the fence to our competitors and disengage with us and engage with our competitors whenever they want; that's just part of the reason they're so empowered."
If a manufacturer or retailer can't anticipate stock outages or missed deliveries throughout their network in real time—all possible through digital supply chains (DSN)—the empowered customer will move on to another brand.
Committing to Supply Chain Visibility
Still, the Deloitte-MAPI report's bad news disguises good news, according to Logistics Management. Despite being perhaps overconfident about their digital supply chain capabilities—51 percent of those surveyed say they're "above average" compared to competitors—manufacturers are at least committed to creating pathways that enable all stakeholders to see the supply network in real time.
A first step to this kind of supply chain visibility is to take advantage of the millions of "digital eyes" connected to the Internet. Through now-ubiquitous IoT technology, nearly anything in the supply chain can be tracked in real time—not just finished goods but also the trucks, planes, and pallets that are used to transport those goods.
With that information, companies can create a digital twin of the supply network—a map showing where assets are and what their status is. Additional digital information from third parties—pinpoint weather warnings, social media sentiment, and traffic alerts and hazards—can create a smarter digital twin and a more efficient supply chain. And by analyzing this real-time data over time, supply chain professionals can develop predictive models to foresee demand and proactively mitigate disruptions.
With manufacturers and retailers under constant pressure from impatient consumers to quickly deliver goods, most brands don't have the luxury of waiting another year to see what the next survey on supply chain digitization will reveal. Nearly a third of their competitors are already angling toward a digital edge.