At first blush, the outlook for automakers appears grim: people of sound mind are predicting the end of car ownership. At some point in the future, they say, nearly everyone will pay to access cars the way they access music or computing power—on demand, for only as long as they need.
RethinkX, a business-focused think tank, forecasts an 80 percent drop in the number of cars in the United States by 2030—to 44 million from 247 million in 2020. A recent Accenture report predicts that in only a few years, one out of every four trips will be provided by a mobility services company, rather than in a person's own car.
Other observers say the transition will take longer, but still predict that personal ownership will fade. In a January 2016 study, for instance, McKinsey & Company noted that 10 percent of new vehicles sold in 2030 could be shared vehicles, thus reducing the sales of cars for private use.
That bodes well for ride-sharing companies such as Uber and Lyft in North America and Didi Chuxing in China, even if it threatens traditional manufacturers. But before you sound the death knell for carmakers, consider Accenture's prediction that after 2019, sales and profits for the industry will continue to climb with the help of individual growth markets, but will depend less on the sale of cars.
A single product will no longer define the auto industry, says Andreas Gissler, managing director in automotive strategy at Accenture. Manufacturers are beginning to use digitization to create new services for changing mobility needs—a move that will boost profits significantly.
---
McKinsey concurs, forecasting that automakers will augment traditional car sales with on-demand mobility services, notably in urban areas that promote less use of private cars.
Diversification efforts are already under way. Mercedes-Benz expects to launch four battery-electric vehicles by 2022, and is investing $1 billion in its Alabama operations to build electric cars. Ford has earmarked $11 billion to boost its lineup of electric and plug-in vehicles to 40 by 2022. And GM plans to mass-produce a level-4 autonomous car as early as 2019—sans steering wheel and pedals.
The twilight of personal car ownership, then, does not mean the demise of car manufacturers. Yet it will change—profoundly and irreversibly—the way that automakers do business.
While observers quibble over when and where this disruption will play out, smart executives are reading the big picture and making plans. If their companies are to thrive in a world without personal car ownership, they will need a combination of creative thinking, market agility, and location intelligence.
Behind the Decline in Ownership
From the 1960s onward, the number of US households without a car declined decade after decade. Then, in 2015, a reversal. That year, the US Census Bureau found that 9.1 percent of households did not have a car, compared to 8.9 percent in 2010. Approximately 500,000 families had shunned ownership for one reason or another.
The New York Times cited research by Susan Shaheen and Adam Cohen of the University of California, Berkeley, which counted more than 1.9 million members of car-sharing services in North America, a number that more than doubled in five years.
---
Urbanization is one factor. "In 2010, 41 urban areas in the United States housed more than 1 million people, up from 12 areas in 1950 and projected to grow to 53 by 2030," writes Bret Boyd of Grayline Group, a corporate consulting firm. As most New Yorkers will tell you, owning a car in the city is often more trouble than it's worth. Revitalized public transportation and the emergence of ride-sharing services have only made carless living easier in recent years.
Another factor is economics. Young graduates who came of age during the aftermath of the Great Recession have faced significant financial trade-offs. Many chose to continue paying off student loans, and shunned their first car purchase. Some have put it off indefinitely.
Woven through these trends is the one that attracts the most attention: ride-share companies such as Uber, Lyft, and Didi Chuxing have blossomed into billion-dollar businesses by catering to the public's flagging interest in car ownership.  These companies stand at the nexus of several trends, among them convenience, connectivity, and automation.
But savvy auto executives have not ceded the road to the likes of Uber.
Early Efforts to Diversify
Automakers' early efforts to cope with a shrinking pool of buyers have focused on giving people access to cars without their having to buy them.
Porsche kicked off a subscription service in October 2017 that gives users access to a small, local fleet of its vehicles. Drivers pay a monthly fee to enjoy "frequent vehicle exchanges, unrestricted mileage, and on-demand access for up to 22 different Porsche models," the press release explained.
Companies such as Zipcar have been offering car-sharing subscriptions since the turn of the millennium. Early on, their competition was mainly rental car companies (Avis Budget Group bought Zipcar in 2013). But traditional automakers saw an opportunity to diversify along the same lines. BMW launched its DriveNow service in Europe in 2011. (A US version, ReachNow, debuted in 2016.)
Daimler predated that with its Car2Go car-sharing business, launched in 2008. A recent analysis of the Car2Go program reveals how on-demand car access has changed opinions on car ownership. Researchers at UC Berkeley's Transportation Sustainability Research Center conducted a three-year study of Car2Go members—nearly 10,000 across five North American cities. The service reduced ownership of private vehicles in those cities, they found, and also contributed to a drop in the total number of miles traveled. In fact, the research showed that 7 to 10 percent of members did not buy a car because of the service, and 2 to 5 percent sold a car as a result.
Ownership Fades in Other Sectors
Automakers aren't the first to grapple with changing views on ownership. In the aughts, millions of music lovers stopped buying tapes and CDs and started buying digital downloads from Apple's iTunes Store and other online stores. Now, many have abandoned ownership altogether, preferring to "rent" their music through streaming services like Spotify, Apple Music, and TIDAL. In the first half of 2017, revenue from digital downloads fell 24 percent year over year, while streaming revenue surged 48 percent, according to the Recording Industry Association of America. Streaming now represents 62 percent of the US music business, a Recode article noted.
Location intelligence shows an executive—through intuitive maps—where shifts in consumer buying preferences are occurring and how a company might time its diversification in each market.
---
Business executives understand the on-demand phenomenon well. They have embraced a similar shift—from owning perpetual licenses of business software and purchasing computer servers, to using pay-as-you-go SaaS solutions and on-demand computing power from the cloud.
Detractors say that music tracks and business technology don't carry the same intimacy that an automobile does. But attitudes toward ownership are changing even in the most intimate arenas. For example, a startup called Rent the Runway recently surpassed $100 million in revenue by selling monthly subscriptions to high-fashion clothing—clothing that its customers wear and return each month.
Rent the Runway CEO Jennifer Hyman told Glossy in October 2017 that she hopes to put Zara out of business. That's a lofty ambition for a $100 million company aiming at a $17 billion giant like Zara. It's also the kind of chutzpah that disrupts markets.
These emerging subscription-based business successes prove that consumers are embracing new models to access products and services, especially as they grow to value experiences over ownership. As those consumers increasingly avoid high barriers to access and long-term financial commitments, automakers face a choice: continue plying the traditional sales route, or diversify and capture new opportunities.
A Blueprint for the New World
The ownership slide comes at a time of massive change for the auto industry. Auto executives see several disruptive forces at play. Daimler—parent of the Mercedes-Benz and Smart nameplates—has captured them in the acronym CASE, which acknowledges the public's growing acceptance of connected, autonomous, shared electric vehicles.
With nearly everything changing at once, the pressure to create innovative and sustainable market offerings amid the disruption is enormous.
McKinsey says that dense geographic areas with many vehicles could see strong uptake of innovative mobility offerings, and notes that many European and North American cities and suburbs have these characteristics.
---
There is no one path for automakers to succeed in the world of CASE; strategies will be as varied as the creativity of industry executives and their teams. One thing is certain, however: whether a consumer owns or subscribes to a vehicle, manufacturers want to be their brand of choice. As carmakers pursue that goal, location IQ will be more important than ever.
Location intelligence—managed and delivered by a sophisticated geographic information system (GIS)—will help prioritize automakers' strategies as car ownership declines and the CASE concept matures. In part, it helps companies gauge the temperament of markets—understanding the most valuable locations where consumers will be quicker to adopt alternate car and ride-sharing options, for instance, or areas where competitors are testing new strategies.
Here we've outlined several executive-level business activities that are changing as the notion of ownership changes, and how location intelligence will help automakers succeed in each.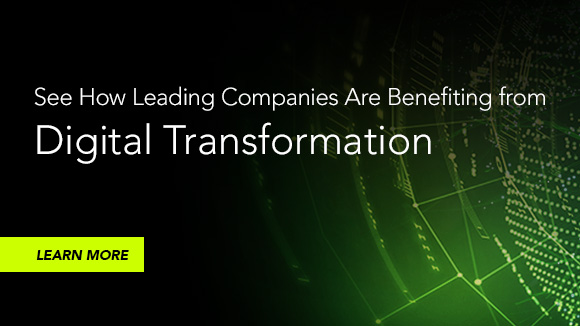 Business Model Innovation
As buyer behaviors and market dynamics change, an automaker's ability to innovate its business model and technology will be critical. Consider Tesla, which entered a crowded market with an electric vehicle—now semiautonomous—and only several years later has a market cap rivaling Ford's and GM's. Production woes aside, Tesla has succeeded on the strength of its technology advancements and its business model innovation, which allows the company to effectively serve highly segmented markets more aggressively than its traditional rivals.
Location intelligence role—As automakers adjust to changing markets, GIS delivers the location intelligence that helps executives understand customers and industry trends and coordinate business strategy around consumers' lifestyles—with a hyper focus on the best-performing segments. Executives can aggregate insight from global down to neighborhood markets to understand how, where, and at what pace consumer preferences are changing. They can then pinpoint appropriate shifts in their business models and outpace the competition.
Market Planning
Planning the rollout of new services in a volatile market requires creative thinking, speed, and agility. Auto execs must grasp not only where consumers are now, but where they are going—predicting business opportunities based on emerging trends in precision demographics—such as neighborhood-level earning power, population shifts, auto ownership fluctuations, and available resources such as electric vehicle charging (EVC) stations, public transit ridership, and volume of ride-sharing purchases.
Automakers that spot new business opportunities will do so through a more detailed analysis of mobility markets, McKinsey notes in its report. The firm advises companies to segment markets by characteristics such as population density, economic development, and prosperity, and cross reference those traits with consumer preferences, regulatory realities, and the feasibility of new business models in each market.
Location intelligence role—In some markets, personal car ownership is already on the wane. In others, it will persist for decades. An auto executive might gauge how and when to diversify by using GIS to map each market's demographics—such as average income and education attainment—against the number of auto registrations for the trailing 12 months. Precision demographics like these can lead executives to the right business decisions. (See the story map below for an example of market planning.)
Competitive Planning
Leading automakers are evaluating priority market opportunities with more sophistication by understanding what competitors are doing, tracking activities in adjacent and related markets, and distinguishing highly profitable customers from less profitable buyers.
As the pace of business accelerates and the margin of success narrows, carmakers are becoming less tolerant of investing in markets where they won't be a market share owner. Thus, understanding competitive dynamics can be valuable in determining not just which markets to enter, but which to avoid.
Location intelligence role—Automakers can use location intelligence to monitor, analyze, and proactively report on where other businesses are emerging and whether they are succeeding or failing; understand those businesses and their services; and identify optimal locations to launch pilots of adjacent products and services. Map-based location intelligence provides key inputs. It can show, for example, how foot and vehicular traffic is trending near traditional and new competitive locations, as well as which neighborhoods have the highest percentage of ride-share and car-share users.
Collaboration
As vehicles become more connected and autonomous, successful manufacturers are expanding their partner networks to take advantage of these trends. Executives are building or strengthening relationships with communications and insurance providers; smart city networks; and makers of self-driving systems, infotainment systems, and in-car applications.  Interestingly, many universities are eager to partner with car-sharing providers to allow students access to cars when and where they need them, while reducing the cost and hassle related to the high volume of cars on campus.
Location intelligence role—Auto executives with strong location intelligence will identify the best networks for partnering based on demographics, regulatory policies, funding, and other variables. Through GIS, automakers will be able to understand consumers' use of these in-vehicle services, track high and low performers across markets, and discover opportunities for bundling popular services.
Location Intelligence in Motion
By way of example, we'll examine how one auto executive is using location intelligence and GIS to inform a market-planning exercise for a new car-sharing service to be launched in the United States.
The ability to organize—in intuitive, map-based views—all the analysis relevant to a market launch gives automotive executives a strategic advantage in uncertain times. In time, those launches may change—they are as likely to be for new services as they are for new cars—but the location intelligence behind them will be just as critical to success.
Savvy industry executives already know the power of GIS, and are stretching its capabilities to support them in a world of connected, autonomous, shared, and electric automobiles. With the help of those tools and a strong dose of creativity, industry leaders will someday look back on this era not as the twilight of car ownership, but as the dawn of a new era of the industry's success.