Corporate campuses are often very much like micro-cities with multiple buildings, their own rules and regulations, security teams and everything it takes to keep the system running. Managing such big office complexes efficiently is a major challenge, but one that ArcGIS Indoors is tackling head-on with its solutions specifically designed to create smart workplaces.
Professional environments and their employees are thriving when processes run smoothly, allowing them to focus on their core tasks. Smart workplaces that are digitally connected allow employees to interact with the facility and its amenities on a deeper level, increasing convenience as well as efficiencies. 
By tracking, analyzing and reporting key metrics, all visualized on a dashboard, operations managers have an overview over the building's current state and all ongoing operations. This lets them further optimize processes and resource utilization.
Work Order Management
Work environments that encourage people to collaborate and actively engage with their surroundings, have a positive effect on employee productivity. Another important factor is the accessibility, availability and condition of office resources. 
In case an asset is damaged, employees have the possibility to report it conveniently via the workplace map. All they have to do is mark the spot on the map, add a photo and short description of the asset that needs to be fixed and the maintenance department will be informed automatically. This way incidents can be fixed more efficiently and motivating workplace conditions be maintained.
Smart Meeting Room Management
Using a sophisticated meeting room management system can save time and trouble, while enhancing the whole experience. By managing meeting room bookings through a central system, overbooking can be avoided. Helping employees and visitors navigate to the correct room mitigates the risk of delays. 
Sensors will pick up the number of people in the room and adjust lighting and airconditioning to create optimal conditions for a productive meeting and increased energy efficiency.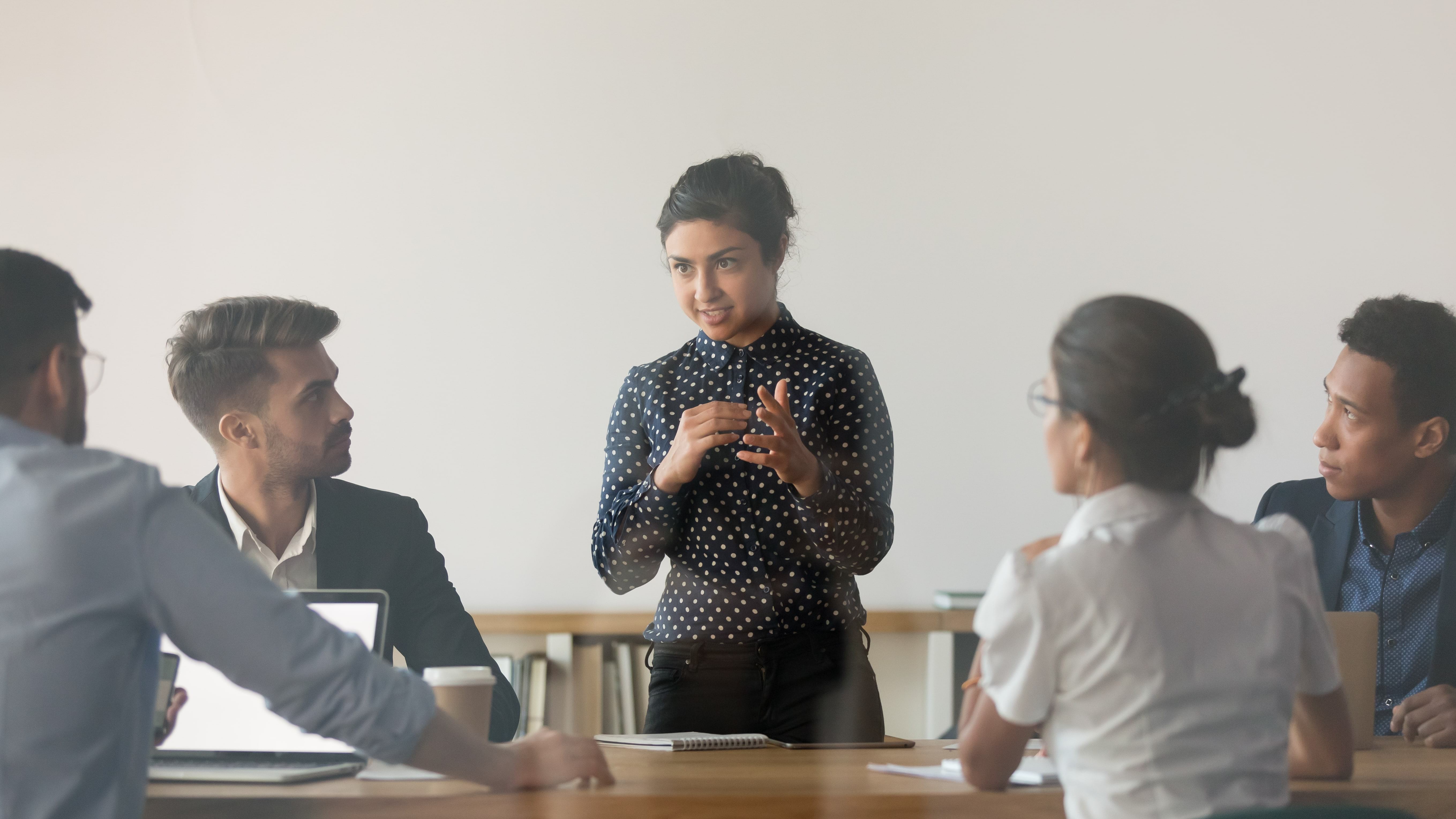 Security 
Apart from visitor management, where a smart workplace solution can mark zones as restricted, it can also be used in emergency situations.  
In the event of a hazardous condition such as smoke emissions somewhere in the facility, connected sensors detecting it will trigger an alarm and the location of the incident will be marked on the workplace map. This helps emergency crews know instantly where to go to extinguish it as fast as possible before it can spread.
Enhancing Visitor Management
Having an effective visitor management system in place is useful to keep track of the whereabouts of externals on-site, help them find their way around and provide them with a great on-site experience.
In addition, it can also play into security management. Knowing exactly how many employees and visitors are currently on campus does not only provide a great overview, it is also important for emergency situations such as an evacuation. 
Another aspect of visitor management is accessibility. Whereas a wayfinding system can guide them through the campus, there may also be designated restricted areas visitors are not allowed to pass. These restricted zones can be established via a geofence on the workplace map.
Improving Collaboration
Especially with flexible seating arrangement concepts such as hot-desking growing ever more popular, companies have to make an extra effort to encourage teamwork and collaboration. ArcGIS Indoors enables employees to share their real-time location with colleagues, facilitating face-2-face meetings to collaborate on a project. 
What is more, hot-desking may be a great way to manage scarce space efficiently, however, finding an available working space may not always be easy. To facilitate the process and save valuable working time, desk occupancy can be tracked and available desks be shown on the digital workplace map. 
Wayfinding for Employees and Visitors
Typically, most employees will work in the same building every day and not be as familiar with other areas of the campus. However, meetings will often be held in different buildings and delays caused by someone having trouble locating the right room can become costly, considering the amount of people being unproductive while they`re waiting for that person.
A digital wayfinding system supports employees and visitors orienting themselves and navigating the campus independently. By selecting a specific point of interest on the workplace map, a route will appear that leads the user right to the selected destination. 
Download our E-book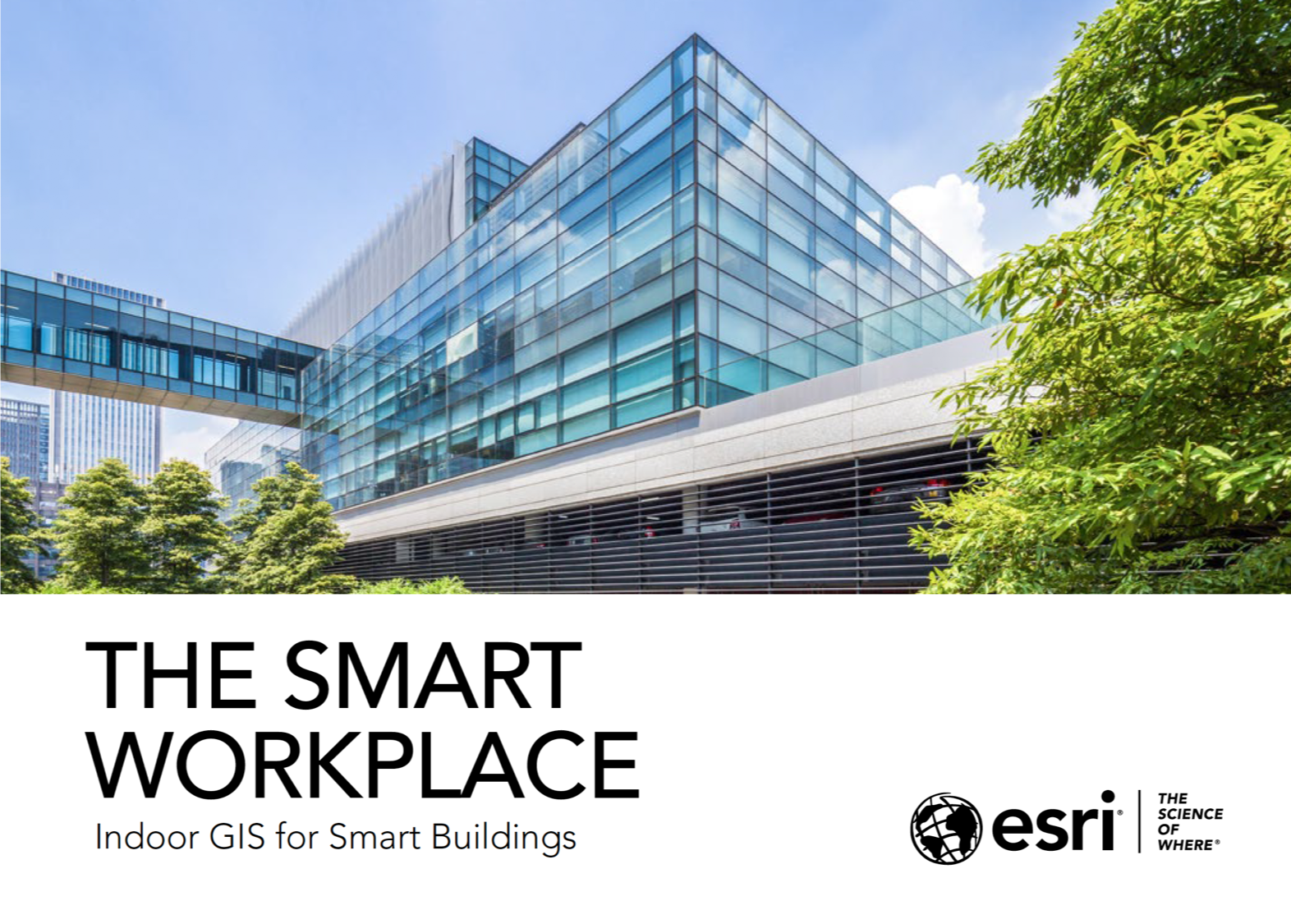 Want to learn more about Smart Workplaces with ArcGIS Indoors? Download our ebook now!
Commenting is not enabled for this article.