Have you seen the Esri 2020 Land Cover map yet? In itself, it's pretty impressive – at 10-meters per pixel, it's the most spatially detailed global land cover map yet. And with blend modes in ArcGIS Pro or Map Viewer, it gets even better.
Take the original map zoomed in on one of my favorite detail areas: the Caucasus Mountains. It's just something about that perfect diagonal that splits the image.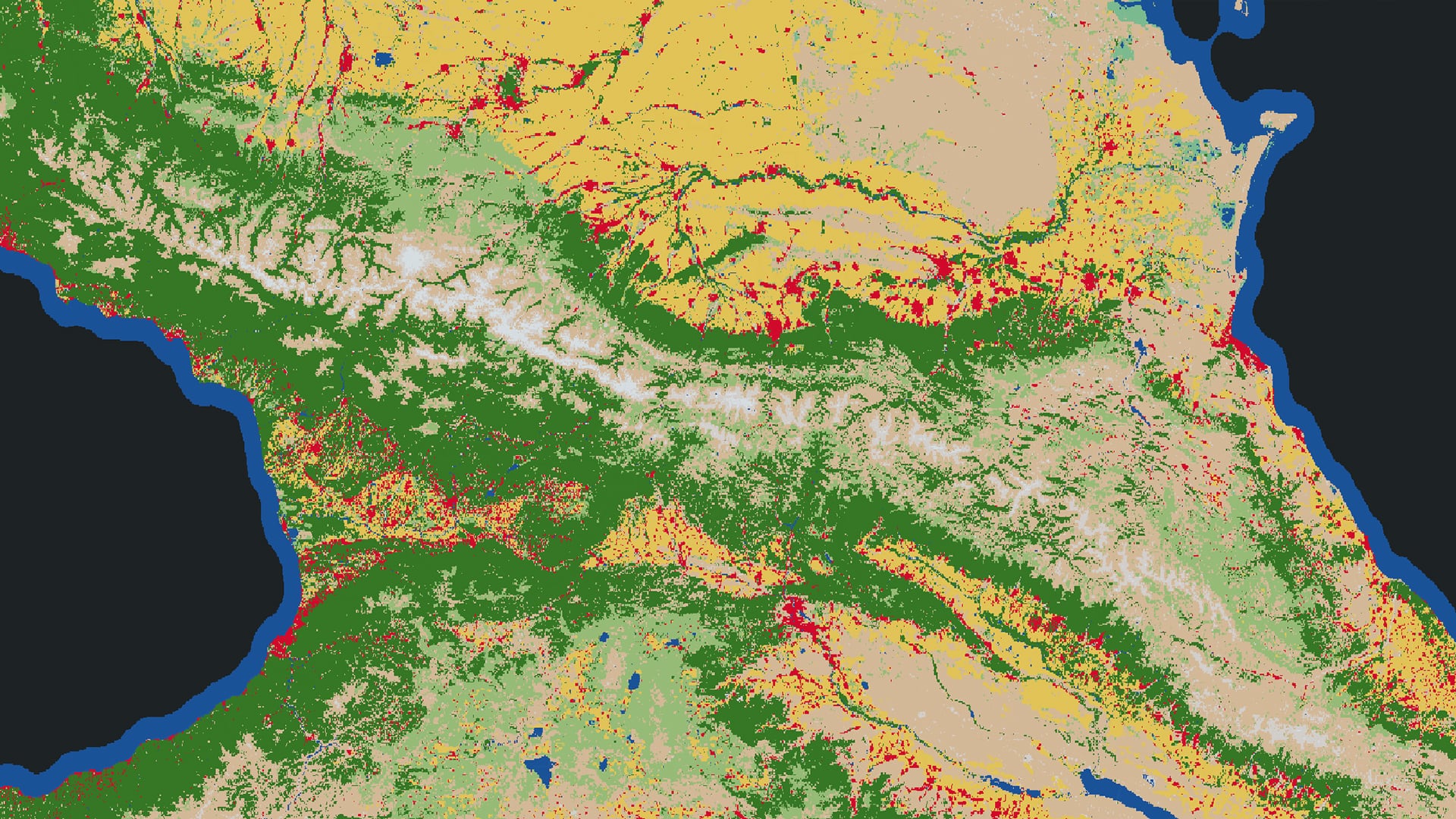 Step 1
The map is detailed but not knocking my socks off…yet. To improve it, we can use the Imagery Basemap along with an Overlay blend mode on the land cover.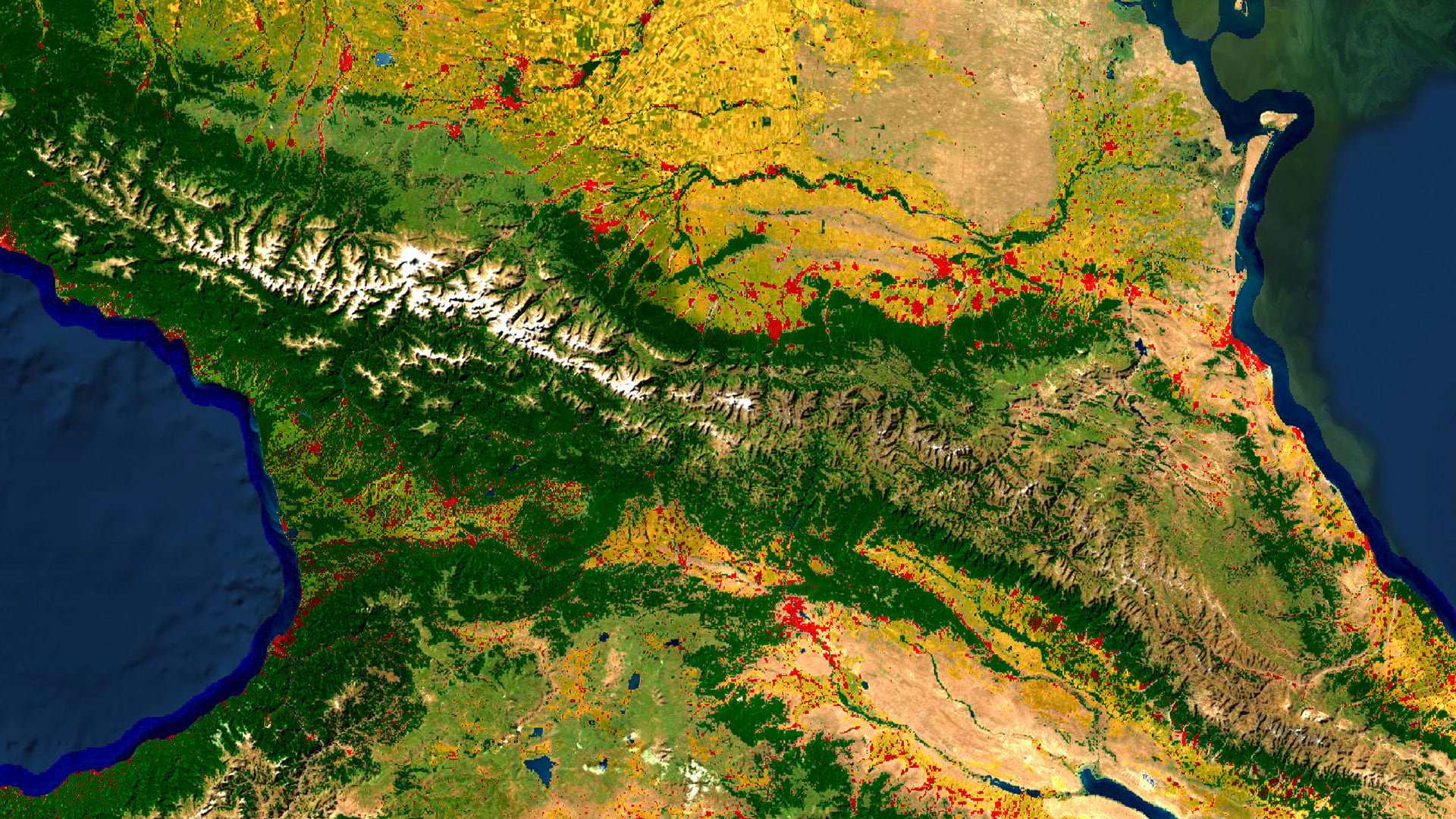 Step 2
Lots of cool detail but it's a little oversaturated and the classification is getting a bit lost. To rescue some of that detail, I'll add the Blank Black Vector Basemap layer generously contributed to Living Atlas by John Nelson. Place it below the land cover and apply a Color blend mode.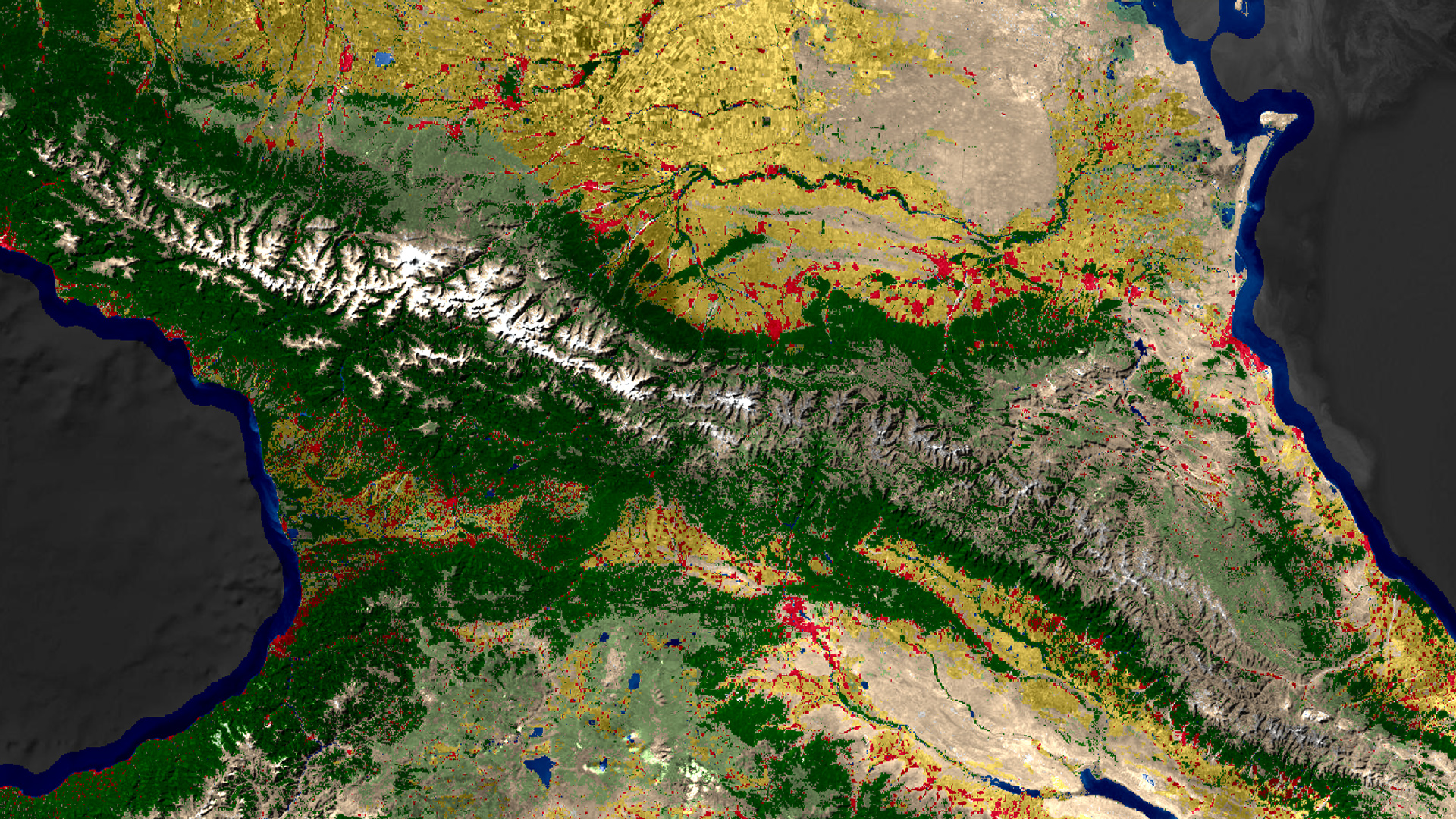 Step 3
It's popping now! But I want to get rid of the coastal blue area – we all know that's water. So I'll add in the Human Geography Dark Detail layer, which acts like an ocean mask. You could easily change the color or remove any borders with the Vector Tile Style Editor.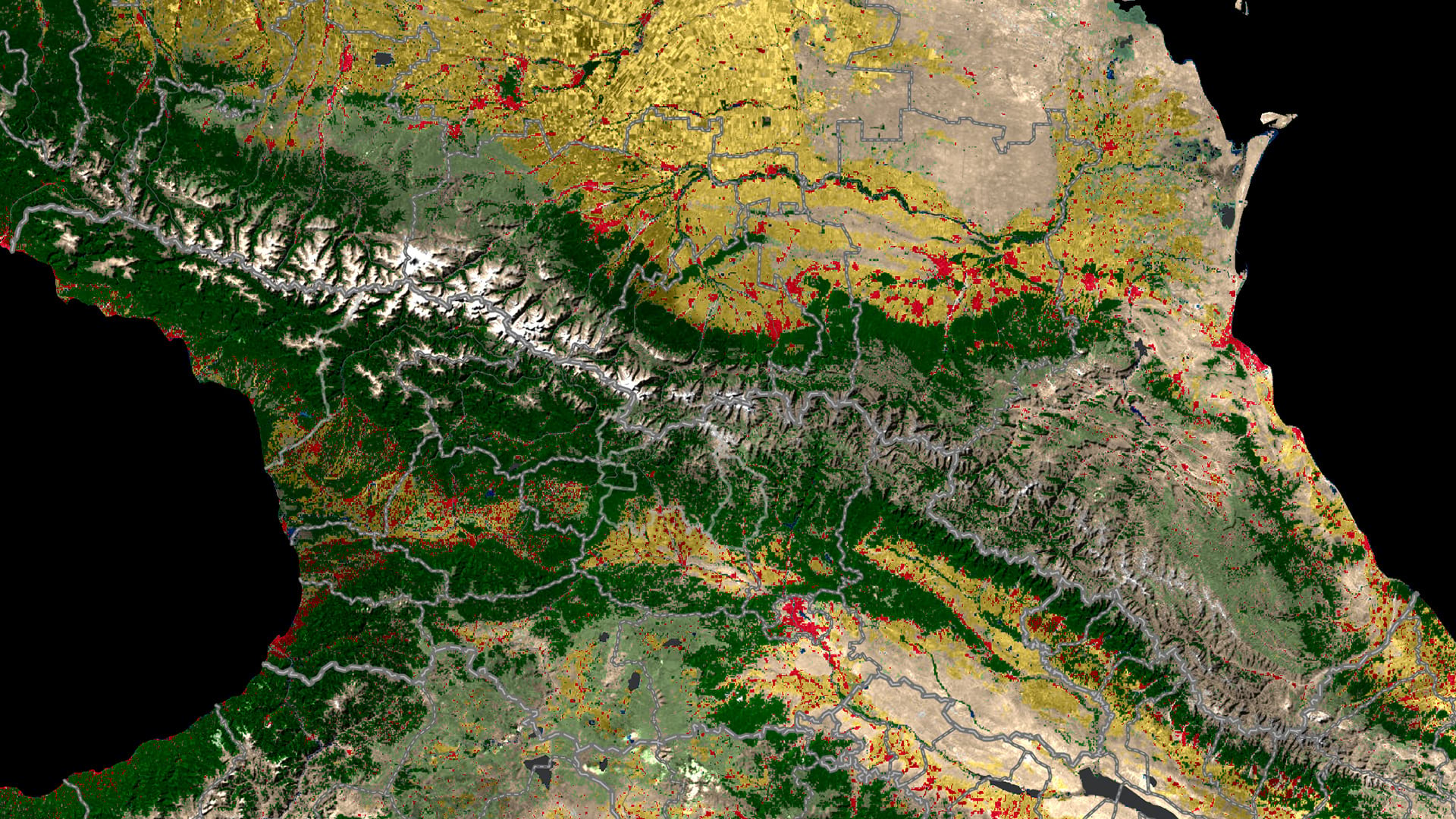 Et voila! Easy to read primary classification colors with some subtle tinting from the imagery underneath along with detail from the elevation. Check out the final map here. (Note: overlays are not supported in Map Viewer Classic). Try it on your favorite type of land cover – such as this map of the San Francisco Bay Area using the NLCD.