August has brought with it a flurry of wildfire activity across the western states. While fire crews are busy in the field, many GIS Specialists are working to keep fire locations and perimeters up to date. This work is visible in the Current Wildfires layer that was highlighted in a blog earlier this summer. If you are not a first responder where do you get started finding information about fires near you or your community? These two options include a ready to use app and web map with publicly available data.
Public Information Map
This Web Mapping Application hosted by the Disaster Response Program is available for immediate use. Select the Share icon in the top right of the map to access the sharing menu options.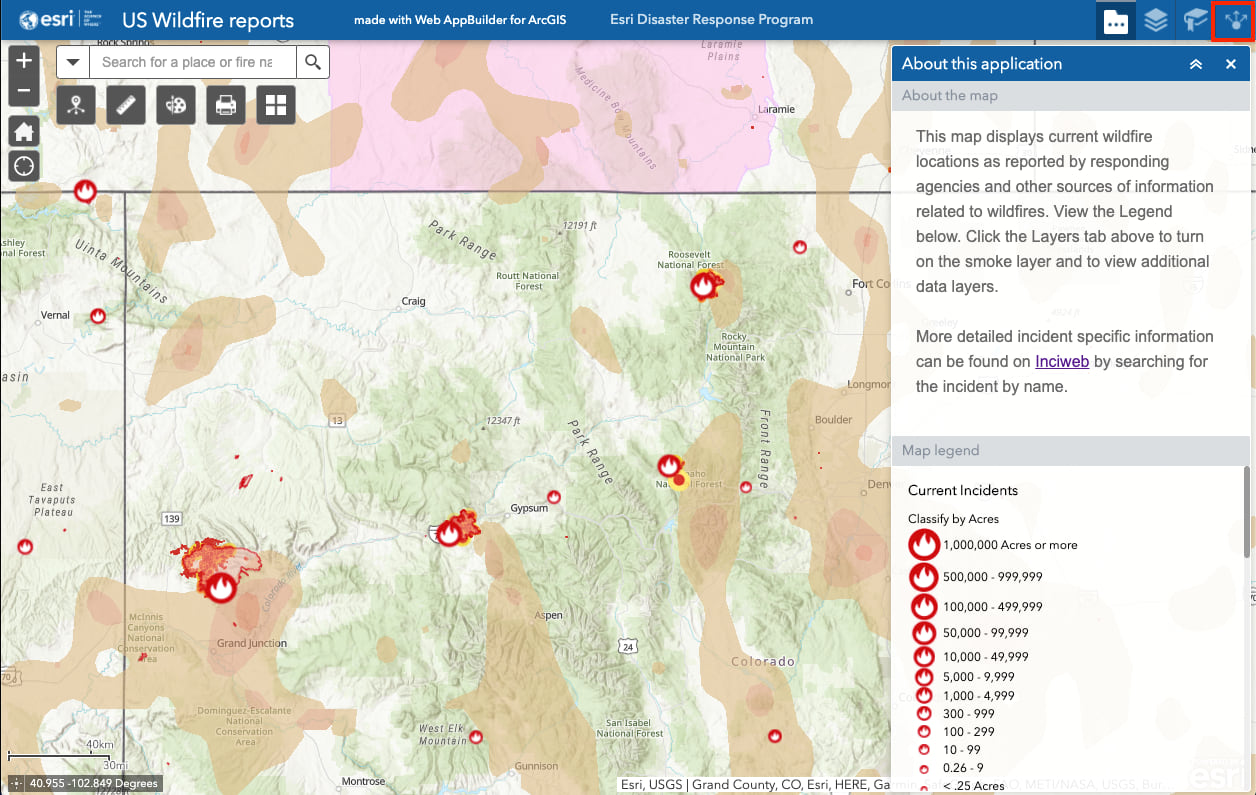 Copy the link to share the app with it's default settings or zoom into a specific fire or area and then click Link Options. If you have turned any layers on or off check the box at the bottom to include those setting in the URL that you share.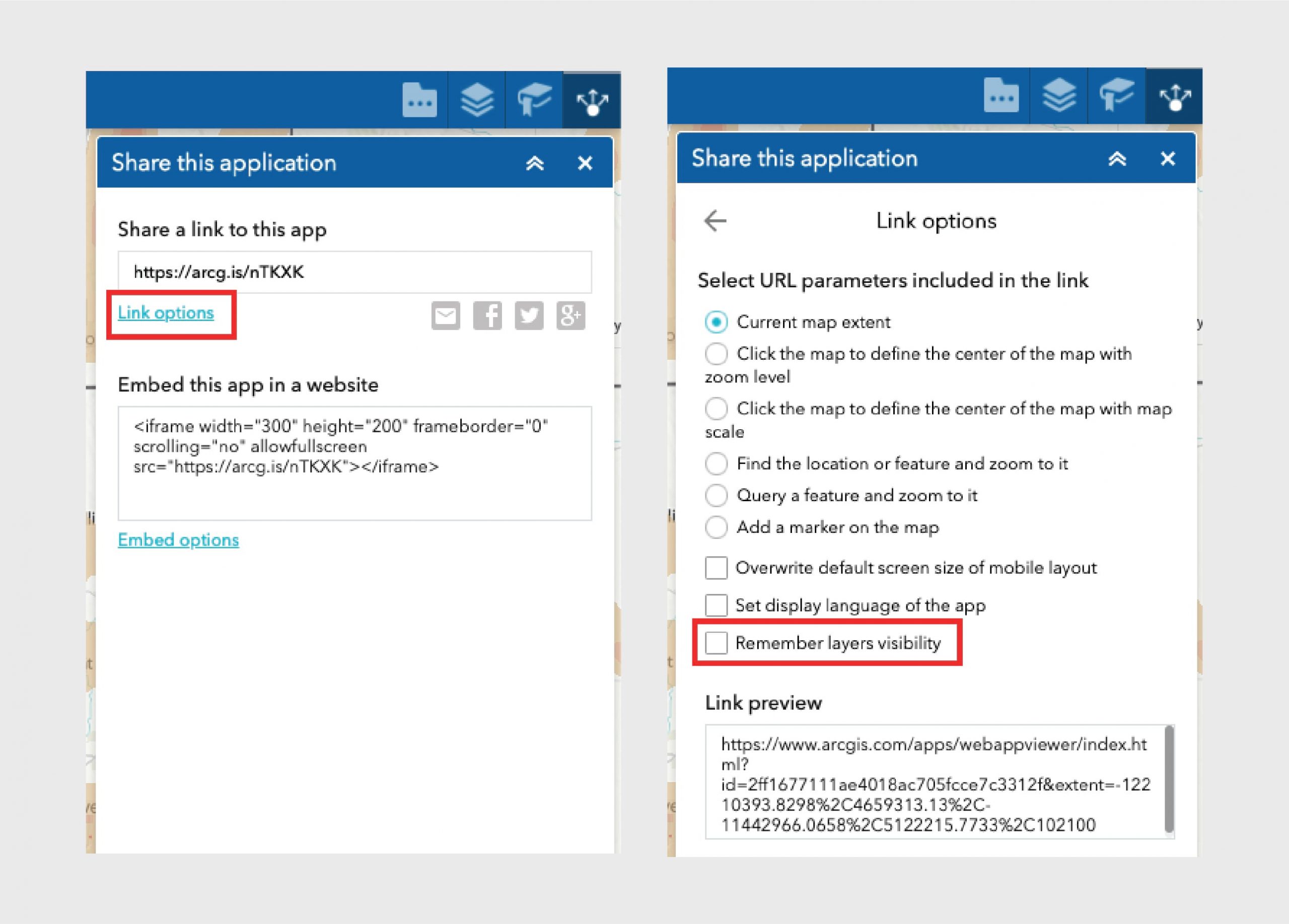 New Wildfire and Weather Information Map
If you need a customized display for your own agency or jurisdiction this new map is now available for just that purpose.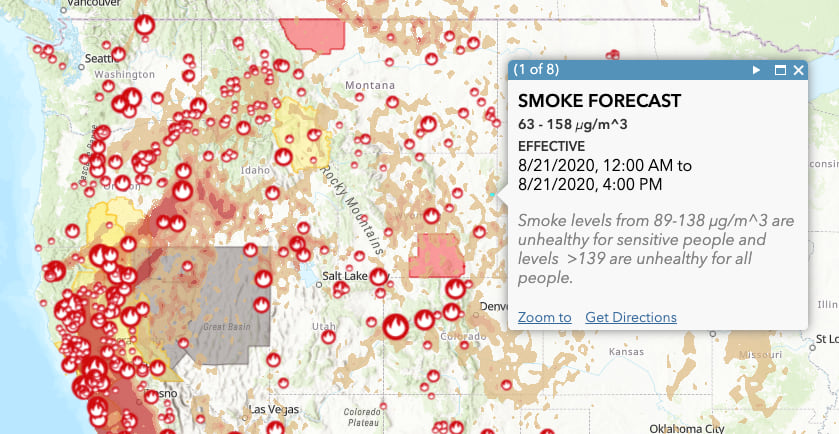 This map contains free and open data layers from ArcGIS Living Atlas of the World that relate to improving situational awareness around wildland fires. It has been pre-configured to be used as is. The intention was to provide a  clear and readable map for both fire staff or citizens in or near wildfire areas.
Some of the features of this map are:
All layers update automatically using Esri's Aggregated Live Feed (ALF) methodology
Unit measurements are consistant across all layers
Pop-ups are informative and readable, and have been configured with Arcade
Intuitive palettes and map symbology are color-blind friendly
Time-enabled settings configured on Wind Speed and Gust, Smoke Forecast, and VIIRS layers
Beaufort Wind Scale is used and have measurements in miles per hour
To get started open and view the map, share with others, or save and modify for your own purposes. As always if you are going to create and share a map or app publicly please follow the best practice checklist available in this blog article.
This web map does not require ArcGIS Online subscriptions as the layers in the map are free and open data. This continues Esri's commitment to supporting emergency management and disaster preparedness around the world.
Commenting is not enabled for this article.