UPDATE: The submission deadline has been changed from September 30, 2019 and extended to December 15, 2019. For official rules, read the updated terms and conditions. 
The all-new ArcGIS StoryMapper of the Year contest is now open.
For the first time ever, Esri is giving away a $5,000 grand prize to the contest winner, and they get to decide how it will be used to help their community. The winner will be named StoryMapper of the Year, and their original story map will be featured on esri.com.  The winner will be announced to the world by Esri CEO Jack Dangermond in January 2020.
How to enter
Step 1: Make your story map
Your story could showcase your organization's plans or projects, educate people about an issue, or fire up the supporters of your nonprofit. Or, it could be a personal story, such as sharing a place you love. The possibilities are endless so be imaginative and use the new ArcGIS StoryMaps to create your story map.
Step 2: Tell us how you'd spend $5,000 to help your community
As part of the contest, you must also come up with a storytelling project that helps your community. Whether you'd like to purchase laptops for a local school or help the homeless, we want you to get creative. In addition to the grand prize winner, four runners-up will also be chosen and receive $1,000 each for their project.
Step 3: Enter the contest by December 15, 2019
Visit our website and enter your information, your storytelling project idea, and the link to your story map into the online form. All entries must use the new ArcGIS StoryMaps.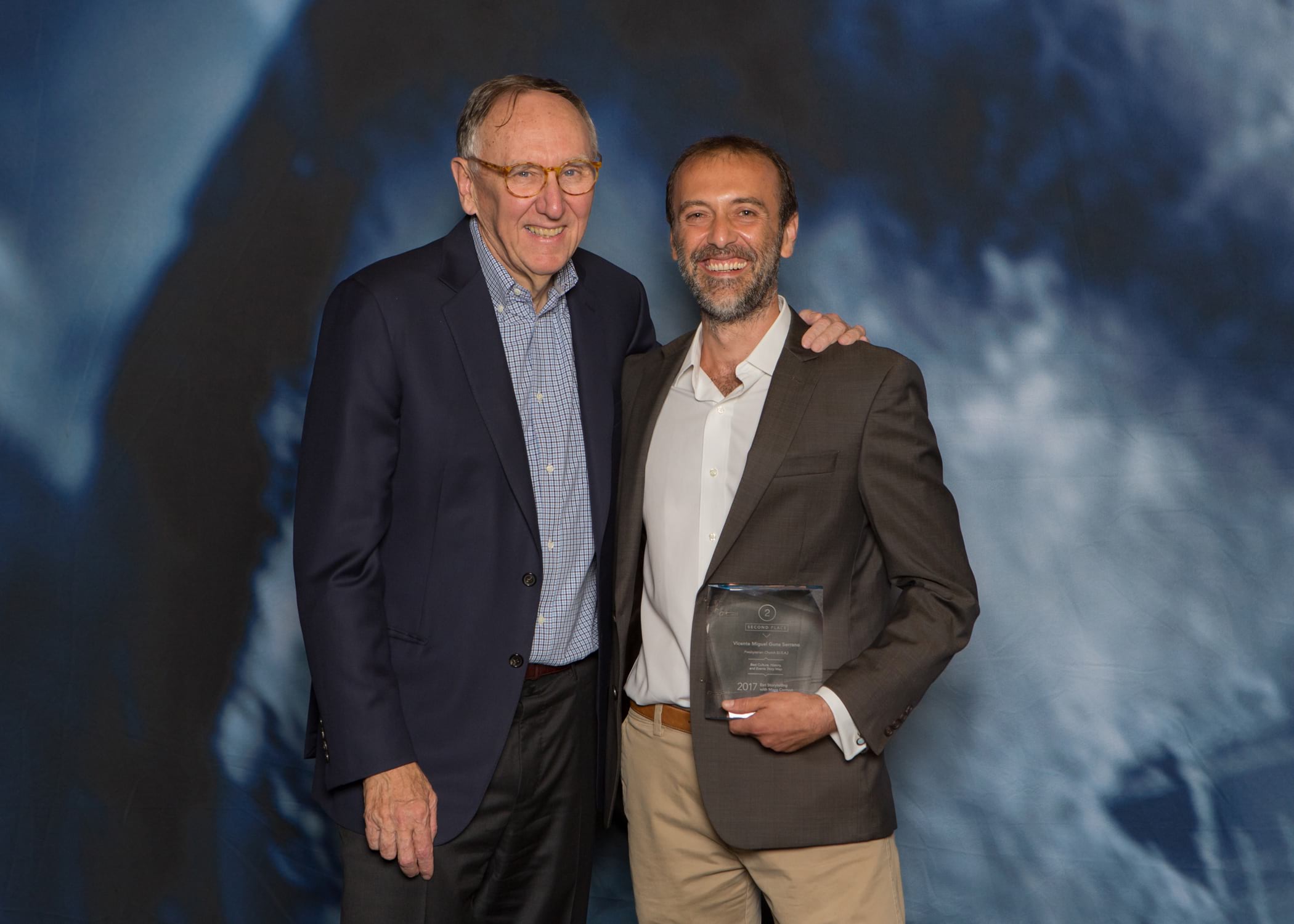 New contest judging process
Judging will begin when the contest ends on December 15, 2019.  The top 25 entries will be chosen by the Esri team. Then, our guest judges will review the top 25 entries and narrow it down to five finalists. We are proud to have three geography and storytelling all-stars as our guest judges: Alex Tait, Michael Goodchild, and James Fallows, who will all be featured in a separate blog post next week.
Contest judging will be based on the following criteria:
Is your story map's subject matter interesting and understandable?
Is your story map engaging, and does it draw the reader in?
Is your story map eye-catching, well designed, and original?
Is your community project idea inspiring, creative, and feasible?
Once we have our five finalists, each story map will be featured on our website, and online voting will begin. You can encourage your friends and family to vote once per day for their favorite story map.
The grand prize winner will be determined by which entry gets the most votes or likes by online voters.
Even if you've never made a story map before, we have the tools and resources you need to learn. Take advantage of our new resources page, which is full of blog posts and tutorials to help you get started, and explore story map albums for inspiration.
Now's the time to use ArcGIS StoryMaps to show off your storytelling skills – and give back to your community! The contest is open until December 15, 2019 – enter today.
Commenting is not enabled for this article.