Earlier this summer we launched ArcGIS StoryMaps. Now, we're revamping how we support the story map author community too. Come join us for a new webinar series to learn all about StoryMaps.

Beginning Wednesday, September 18th, we're kicking off a free webinar series that anyone can join and learn how to get started with story maps. You'll get the latest updates to the product and hear from featured story map authors.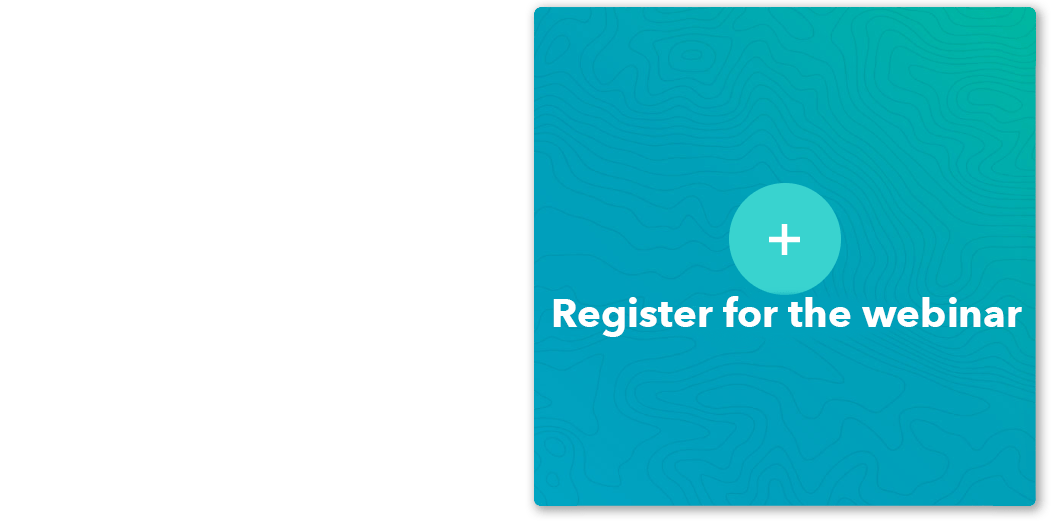 Register for the webinar here.

We want to make the webinar worth your while. Here's what to expect:
A featured author will share how they're using story maps in their work. This month, we're excited to welcome Gabby Salazar, National Geographic Explorer.
Demonstration of advanced tips and tricks on how to use the story builder, and a special sneak peek into enhancements coming in the next release.
Audience Q&A so you can get answers straight from the StoryMaps team.
For new authors, a brief review of what's a story map.
Why we're doing a webinar series
We want to make sure we continue to provide the support you need, while making that support even better.
With a brand new, modern product we want to provide a fresh way to engage the story maps community more frequently—and more broadly.
We believe storytelling is more than just a technology—it's about a whole community of professionals working to collectively change the world. Fostering this community makes the stories—and their impact—even greater.

The series will provide a recurring opportunity to get up to speed on what's new. Here's how it'll work:
Get registered and be sure to mark your calendar for our inaugural session on Wednesday, September 18th, 2019 at 2 PM Eastern.
Every couple months, we'll hold a fresh webinar to show you what's new and feature a different speaker.
Then, during the broadcast, participants can tune in to learn and ask us questions live.
We on the StoryMaps team are a fortunate bunch. Every day we get to work with inspired GIS professionals, educators, and storytellers from across the mapping and digital communications spectrum; authors like you who are making a real difference.
We're a small team and we're honored to support such a variety of important missions. We'll continue to do so through personal emails, phone calls, in-person seminars, and hands-on workshops. But we hope that StoryMaps Live webinars will be a game changer to expand how we support your work.