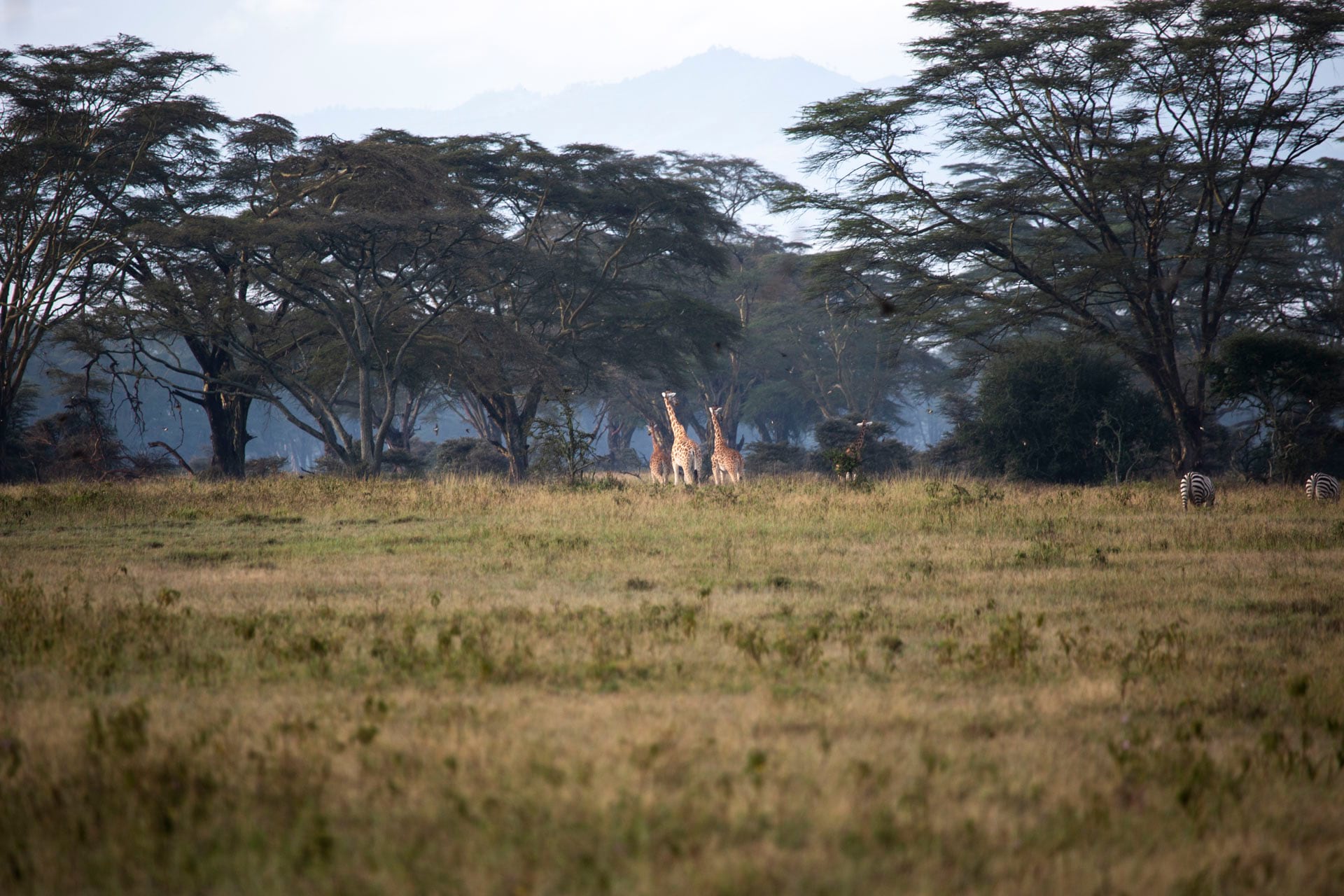 As part of the landmark ArcGIS Solution for Protected Area Management Initiative, National Geographic Society and Esri are leading storytelling trainings for protected area managers throughout Africa.

In October 2019, we kicked off our first workshop in Lake Nakuru National Park in Kenya. Twenty-five people from conservation organizations in Kenya, Tanzania, and Uganda gathered for a weeklong digital storytelling workshop. The participants were mainly from marketing, communications and tourism departments from their respective organizations.
The goal of the workshop was to build storytelling capacity through hands-on exercises in storytelling, photography, and ArcGIS StoryMaps.
Here's a recap of all that happened at the first training and what's coming next.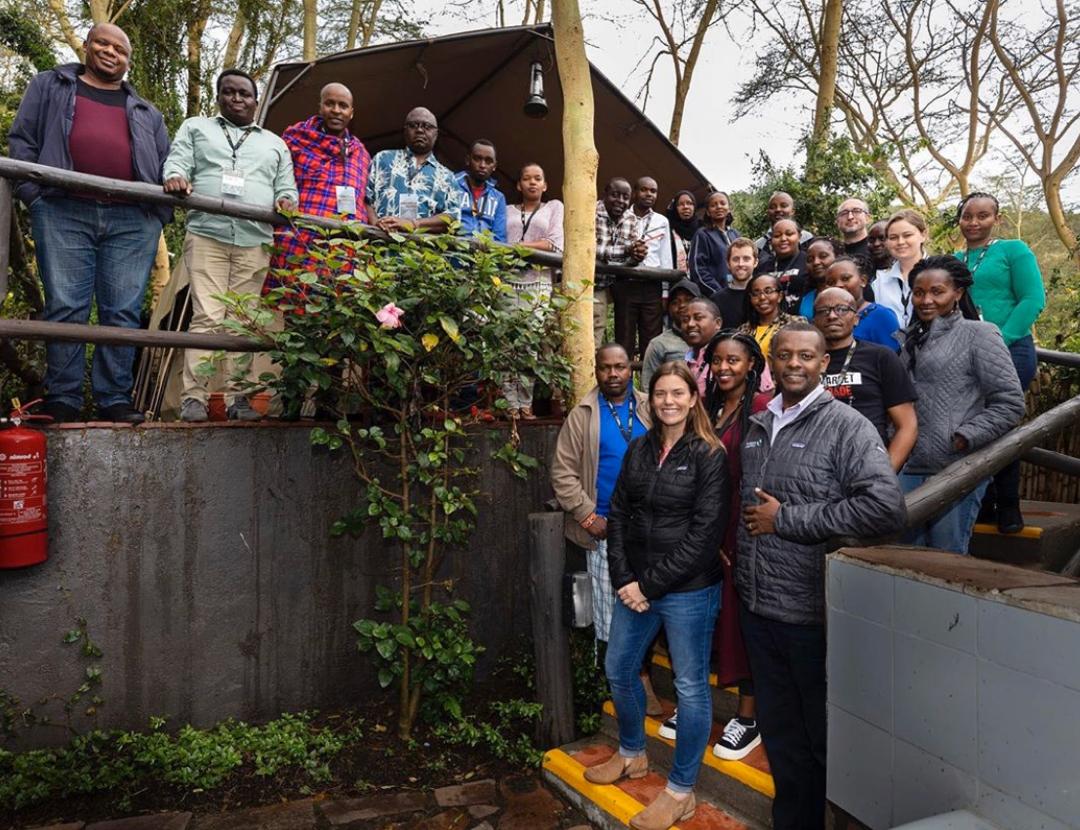 The workshop was led by:
Kaitlin Yarnall, Senior Vice President and Chief Storytelling Officer at National Geographic
Brent Stirton, Senior Photographer for Getty Images
David Gadsden, Esri's Director of Conservation Solutions
Pauline Okeyo, Esri Eastern Africa Projects Manager
Ross Donihue, Cartographer on Esri's StoryMaps Editorial Team.
The first part of the workshop was designed around story crafting and storytelling best practices. This included exercises in how to structure stories and effective techniques for engaging readers with digital media.
Brent Stirton presented one of his latest projects documenting the rhino horn trade in Africa. He went into detail on how he made his photos to tell a complete and factual story about this important issue. Later, we introduced everyone to StoryMaps and the myriad of ways it's being used by conservation organizations.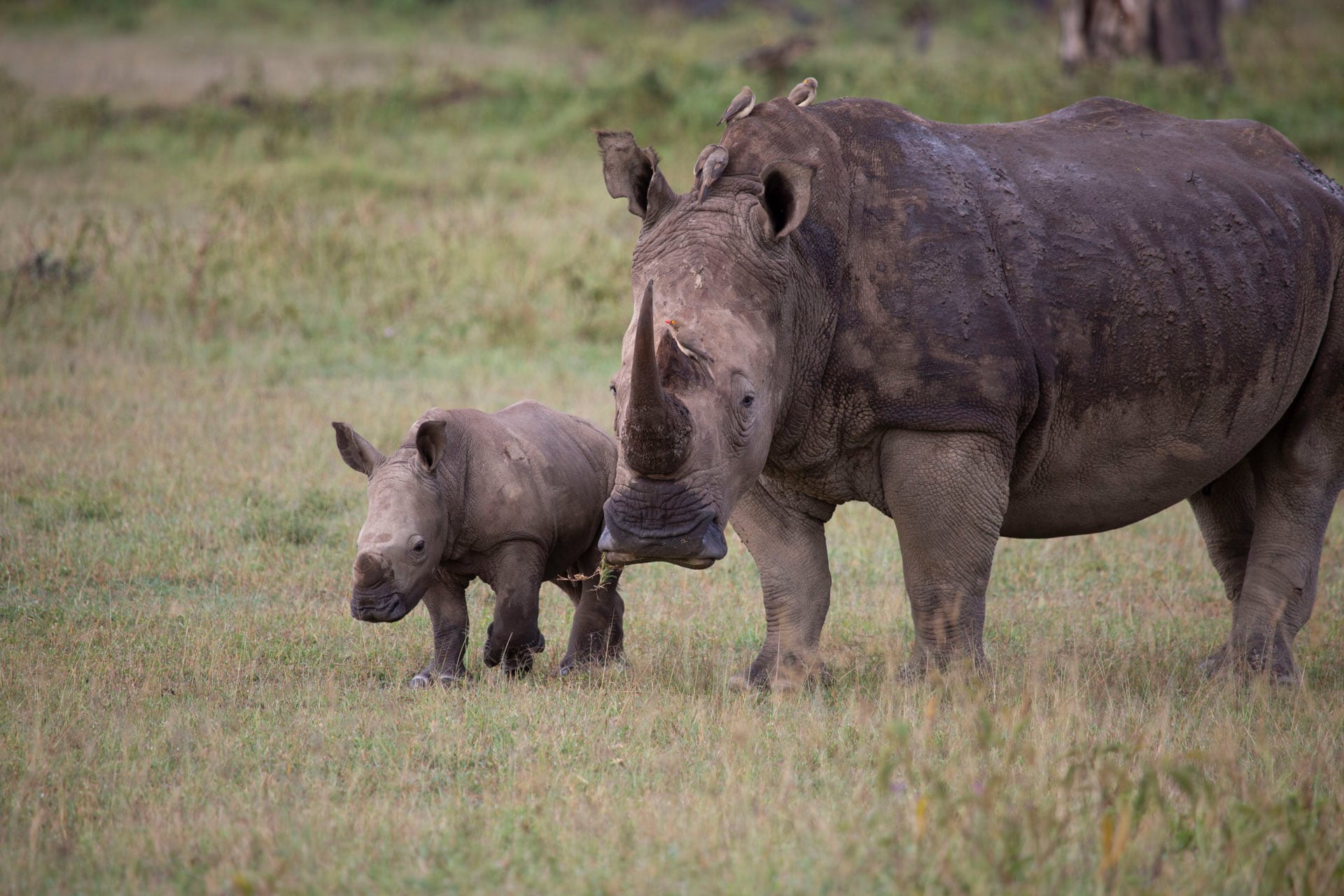 The second part of the workshop had individuals develop and assemble an original story using ArcGIS StoryMaps. Participants were tasked with investigating a topic of their choice in Lake Nakuru National Park and turn it into a story map.
Brent Stirton held photography trainings and photo reviews. Participants had one full day to collect maps, media, and narrative text for their stories.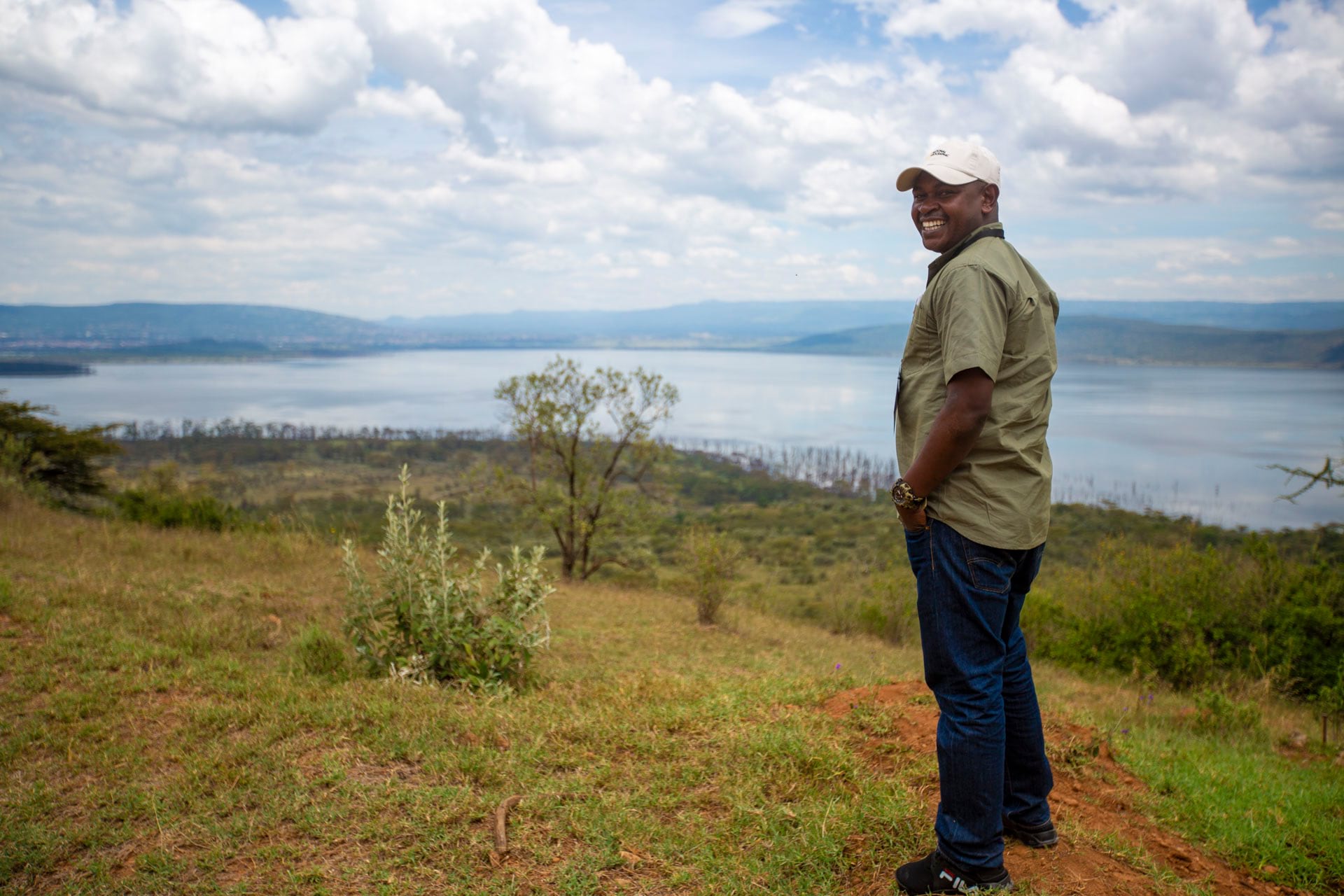 The last part of the workshop was a deep dive into ArcGIS StoryMaps for digital storytelling. Everyone learned the builder functionalities and then assembled their own story using ArcGIS StoryMaps. The workshop culminated in participants presenting their completed story maps to the group.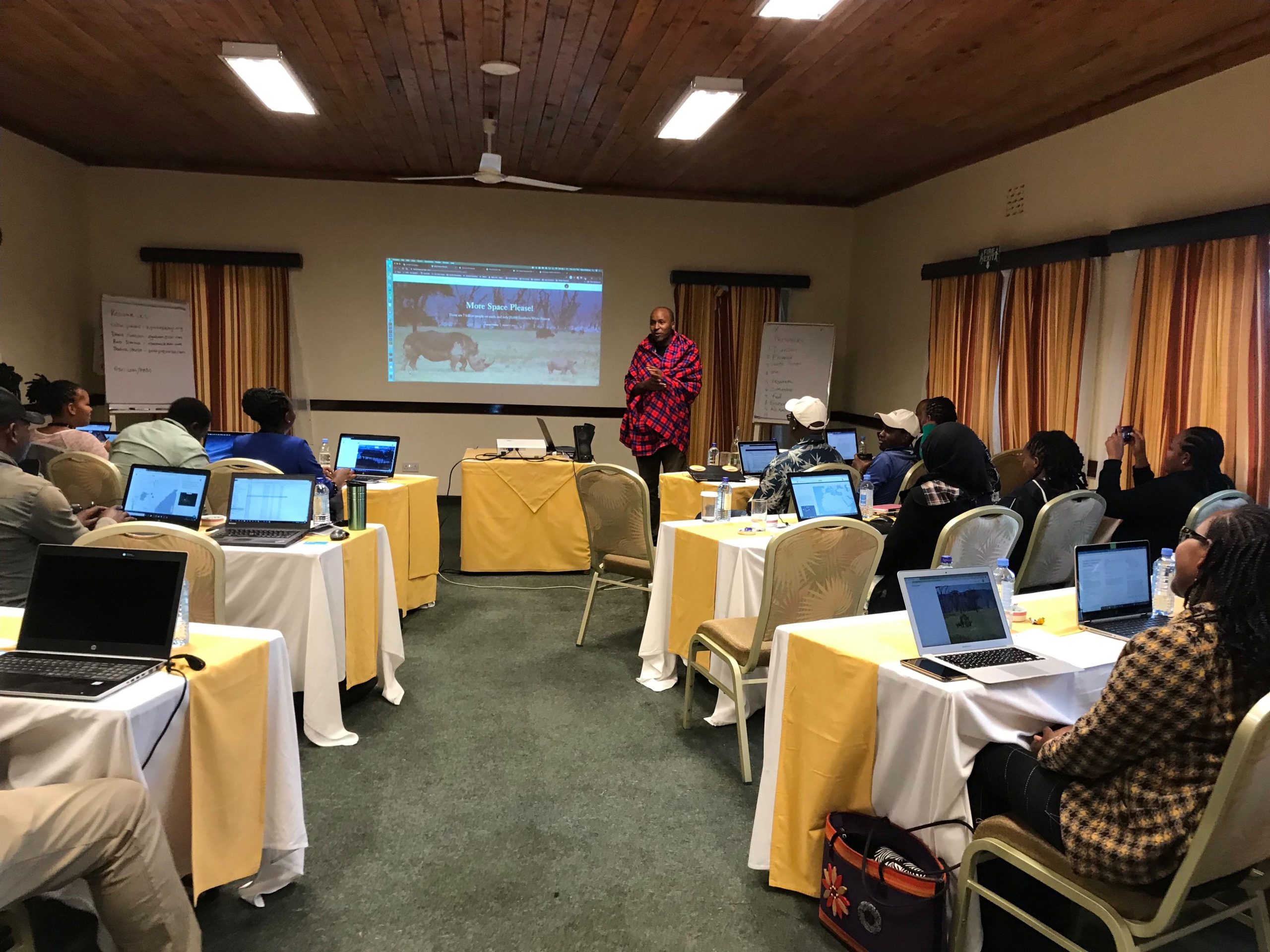 Everyone departed the workshop with new digital storytelling skills and techniques for producing and publishing outreach content.
We're following up with the workshop participants to provide additional storytelling support and learning resources. Since finishing the workshop a number of participants have already started using StoryMaps in their organizations.
Check out some of the great story maps that have been developed by workshop participants:
From Pastoralism to Dairy Farming
Nairobi Park's Rhino Unit: Noble calling, or Kamikaze Ranger
The next storytelling workshop will be take place in the winter of 2020 in a different region in Africa. This will expand the reach of the program and build greater capacity for protected areas managers to create and publish stories to their readers.
If you're interested in learning more about the ArcGIS Solution for Protected Area Management check it out here.
See a story map of our game drive at Lake Nakuru National Park here