Whew, six days of the 2022 User Conference flew by. For the first time in a few years, the StoryMaps team got to interact with our storytelling community in person to hear feedback, answer questions, and get inspired. While some questions were quite story-specific, over the course of the week, we noticed several questions kept popping up. This got us thinking—these questions might be on more minds than we realize, so we figured we'd answer them here! 
To that end, here are our answers to five of the most-asked questions at the User Conference this year:  

How do I add the quick navigation links to my story?
Those handy links are called story navigation. The links are based off of headings in your story; you can  toggle them on or off in the design panel. Check out the video below for a quick demo, or you can learn about it in this tips and tricks blog post.  

Can I make my story accessible?
Yes, you can! We've built many features into ArcGIS StoryMaps to help you optimize your content for accessibility. From using our out-of-the-box themes—which meet accessibility standard—to adding alternative text for your media, there are plenty of options! Browse our guide to getting started with accessible storytelling for more.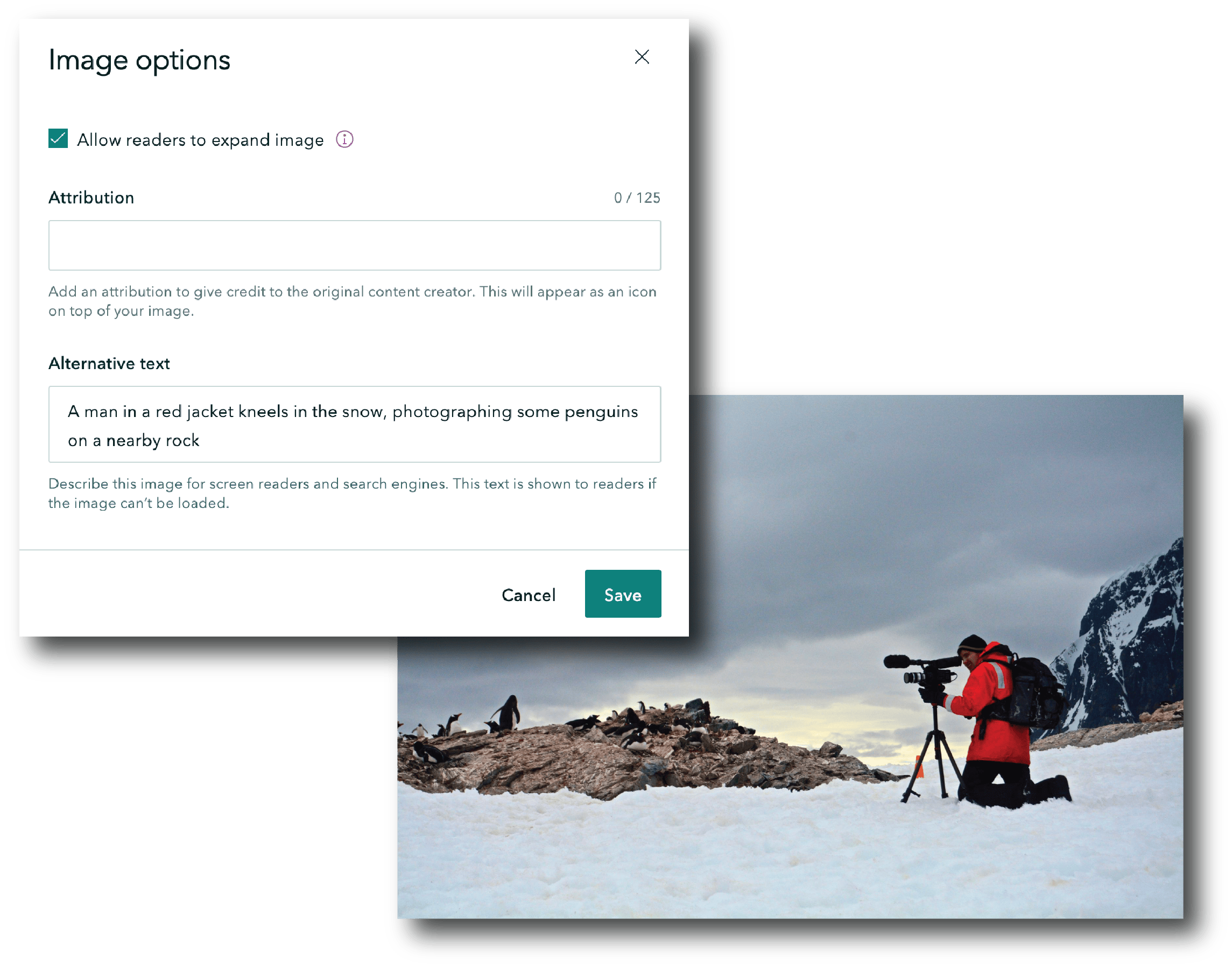 Can I collaborate with others on my story?
To collaborate with other folks on a story, you'll need to leverage ArcGIS groups. How you set up your group will depend on your needs: Explore our post on optimizing group settings to find the one that best fits your use case!  
Pro tip: make sure that only one person is editing a story in the builder at a time! Simultaneous editing runs the risk of overwriting one person's changes; you'll see a warning message when you open a story if there's someone else already working on it.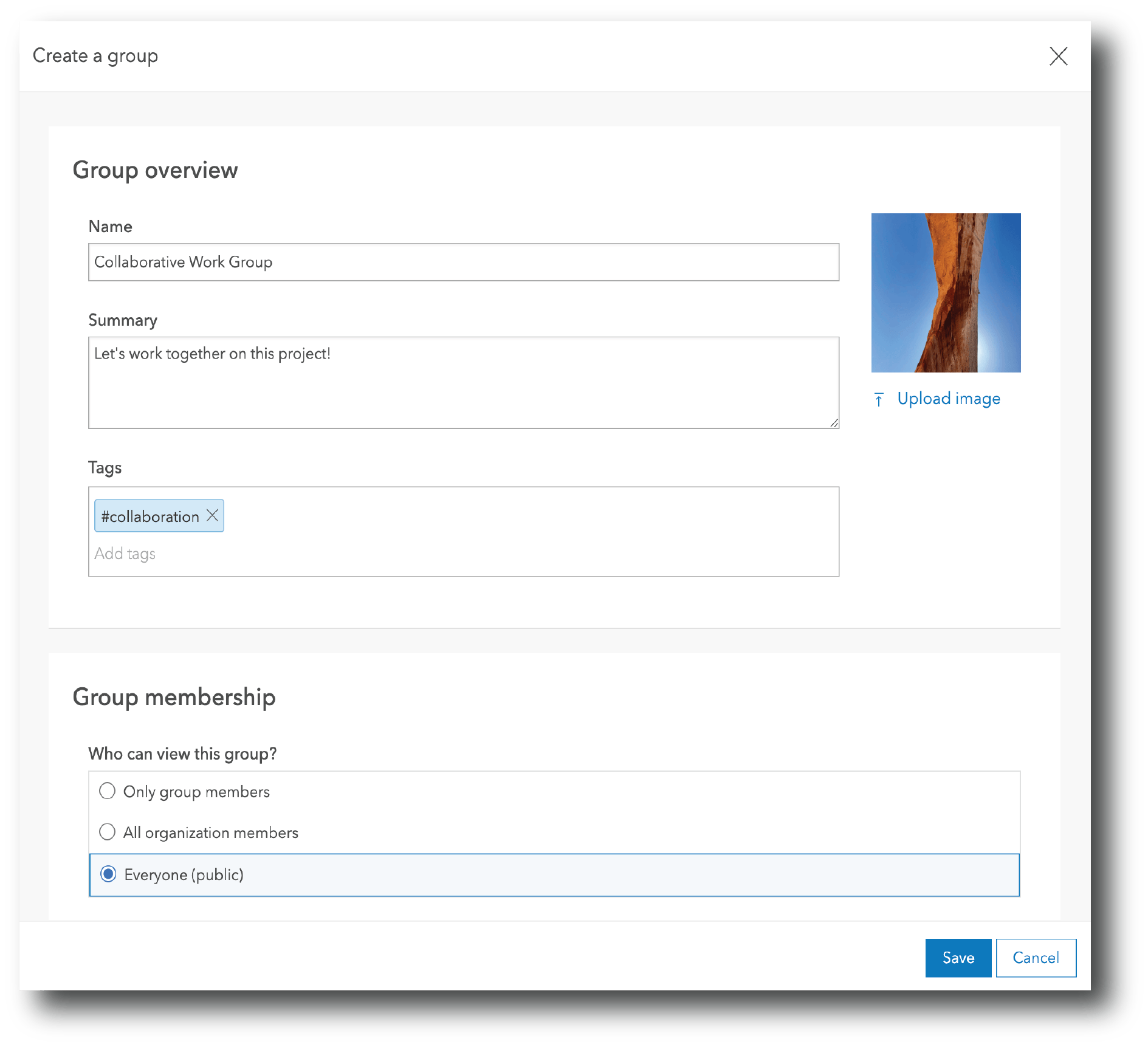 How can I make my story shareable offline?
Sometimes you need to view a story in a place where you don't have internet access. If you know this ahead of time, you can save your story as a PDF through the More actions menu in the header. Alternatively, sometimes you can preload your stories while Wi-Fi is available, then you can scroll through that content when you're ready (this is especially helpful for presentations). Learn more about these options in our quick tips blog post.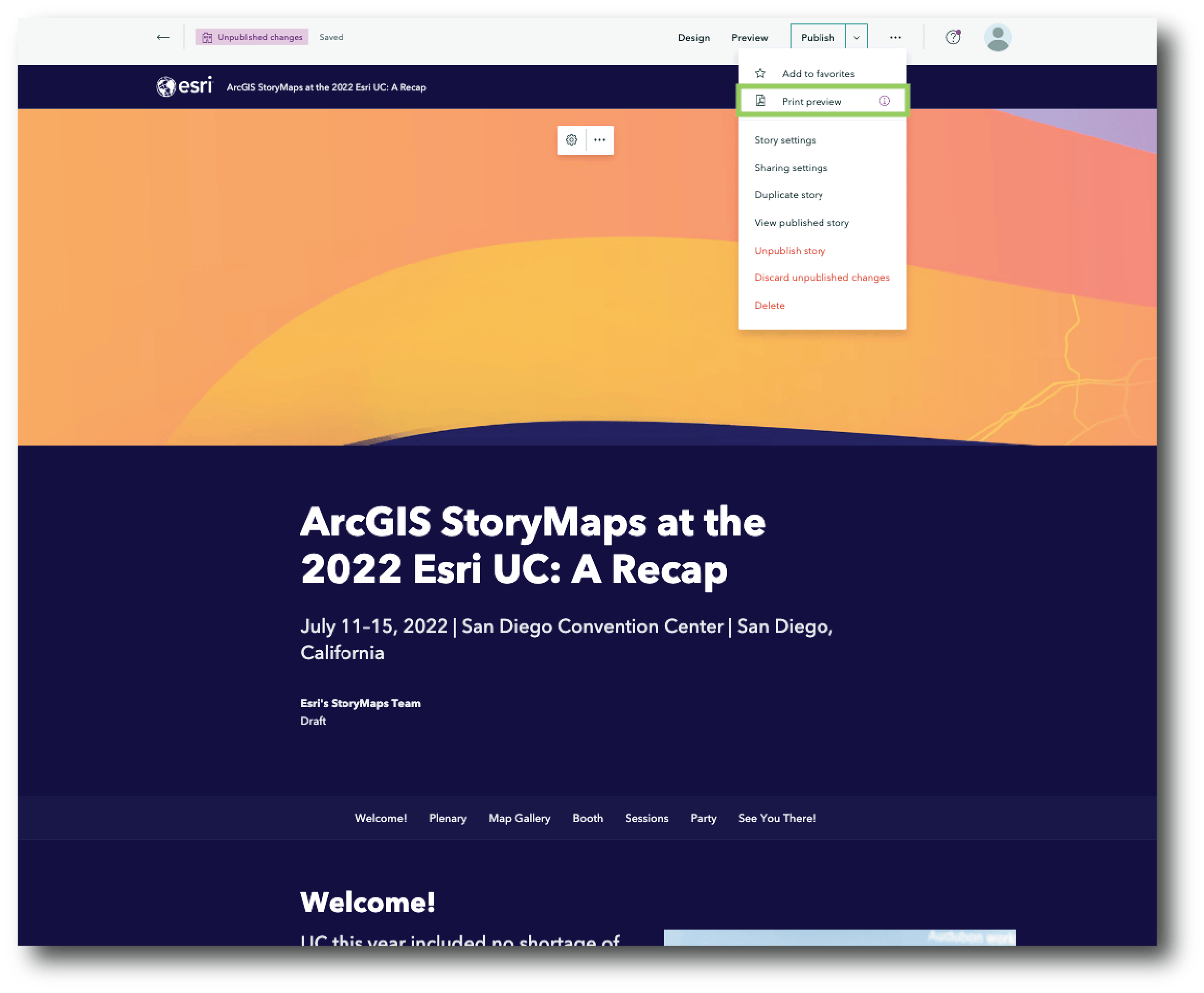 ArcGIS StoryMaps vs. StoryMaps… What's the difference?
We genuinely appreciate the enthusiasm everyone has shared for Esri's new direct-to-consumer storytelling solution, StoryMaps. But we also understand there's some confusion out there about the two offerings—hopefully this helps clear things up.  
While there are a few differences between the two, the defining thing that sets StoryMaps apart from its ArcGIS counterpart is that it's designed for your personal storytelling needs—favorite vacations, family reunions, all the burrito joints you've yet to try… The list goes on. 
Unlike ArcGIS StoryMaps, the standalone StoryMaps is not connected to the ArcGIS System; this makes it perfectly suited for anyone who has a story they're passionate about sharing. You can learn more about the differences between the two offerings on our storytelling solutions page.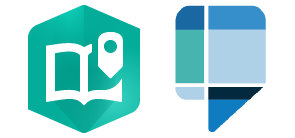 Want other ArcGIS StoryMaps User Conference resources? Check out this collection of our presentations, resources, and a look at the ArcGIS StoryMaps roadmap.
If you have more questions for us, don't hesitate to leave a comment or fill out our feedback request form. Or connect with other storytellers in Esri's Community. We can't wait to see you at UC 2023—until then, we'll just keep being inspired by all the incredible stories you create.