The May 2021 release of ArcGIS Business Analyst Pro is almost here! With this release, the ArcGIS Business Analyst team focused on improving performance and productivity. Using customer feedback, we've made updates that will help users do their work more efficiently. This builds on the progress we made in the December 2020 release of ArcGIS Business Analyst Pro.
In addition to performance and productivity improvements, we've added new capabilities:
Added a popular ArcMap extension feature to Business Analyst Pro
Added new integration with ArcGIS Business Analyst Web App
Added scenario planning tools to Territory Design.
In this blog, we'll briefly cover what to look for with the May 2021 release of ArcGIS Business Analyst Pro.
Load Data Browser Faster
We've heard a lot of feedback that finding the data you need can slow down your workflow. We've improved the data browser response time to help you get to the data you need faster.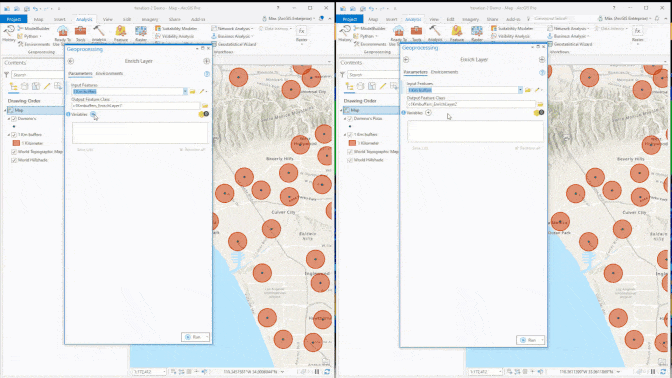 Set Favorites in Data Browser
We've also heard you need quick access to the data you use most. You'll now have a Favorites category in the data browser to jump to the variables you value most. Save the folder navigation for exploring new variables for your workflows.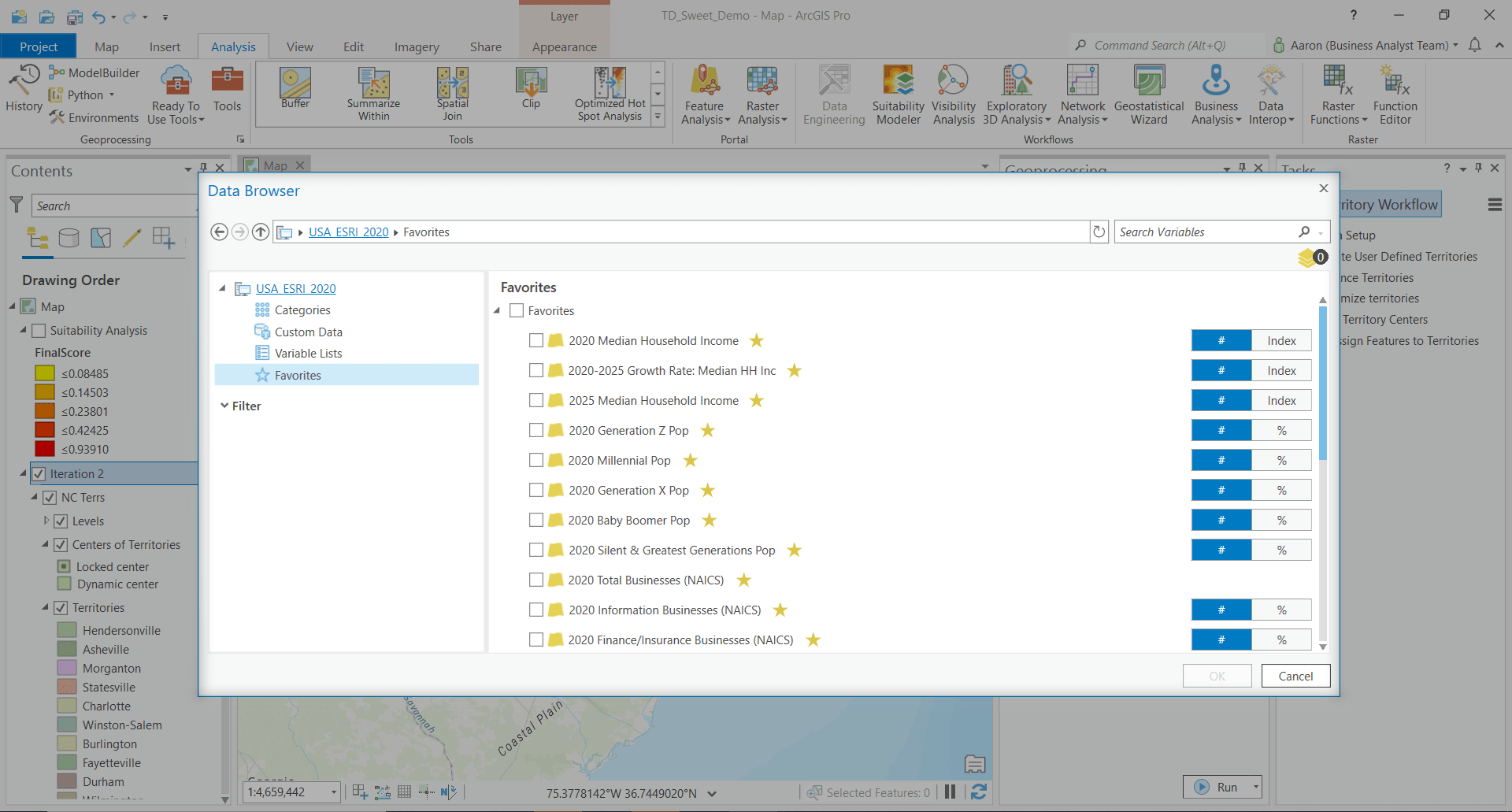 Find Nearby Locations
Proximity Analysis (Locator Report) is a staple of Business Analyst for ArcMap. They've helped you quickly determine the distance or time between sets of input locations for years — and is now this functionality is available in ArcGIS Business Analyst Pro. Find Nearby Locations will help you better understand your competitive landscape, proximity to suppliers or distributors, and proximity to the people or businesses you serve.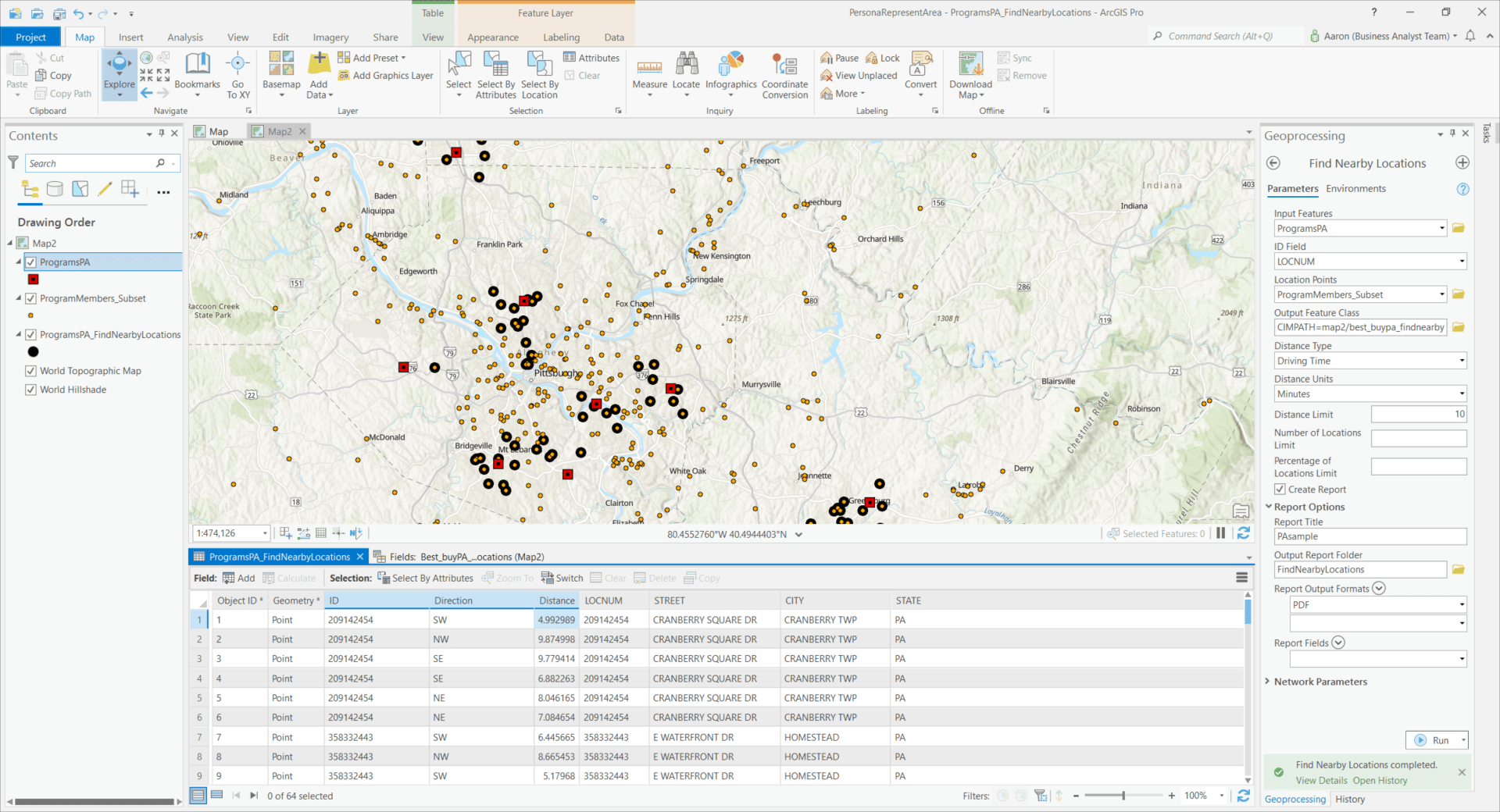 ArcGIS Business Analyst Web App Integration
Collaborating with ArcGIS Business Analyst Web App users hasn't always been easy. Add Web App Sites allows you to add your organization's content to your project with just a few clicks. This new capability will allow you to collaborate more efficiently with Business Analyst. Enabling your teams to spend less time managing data and more time generating insights.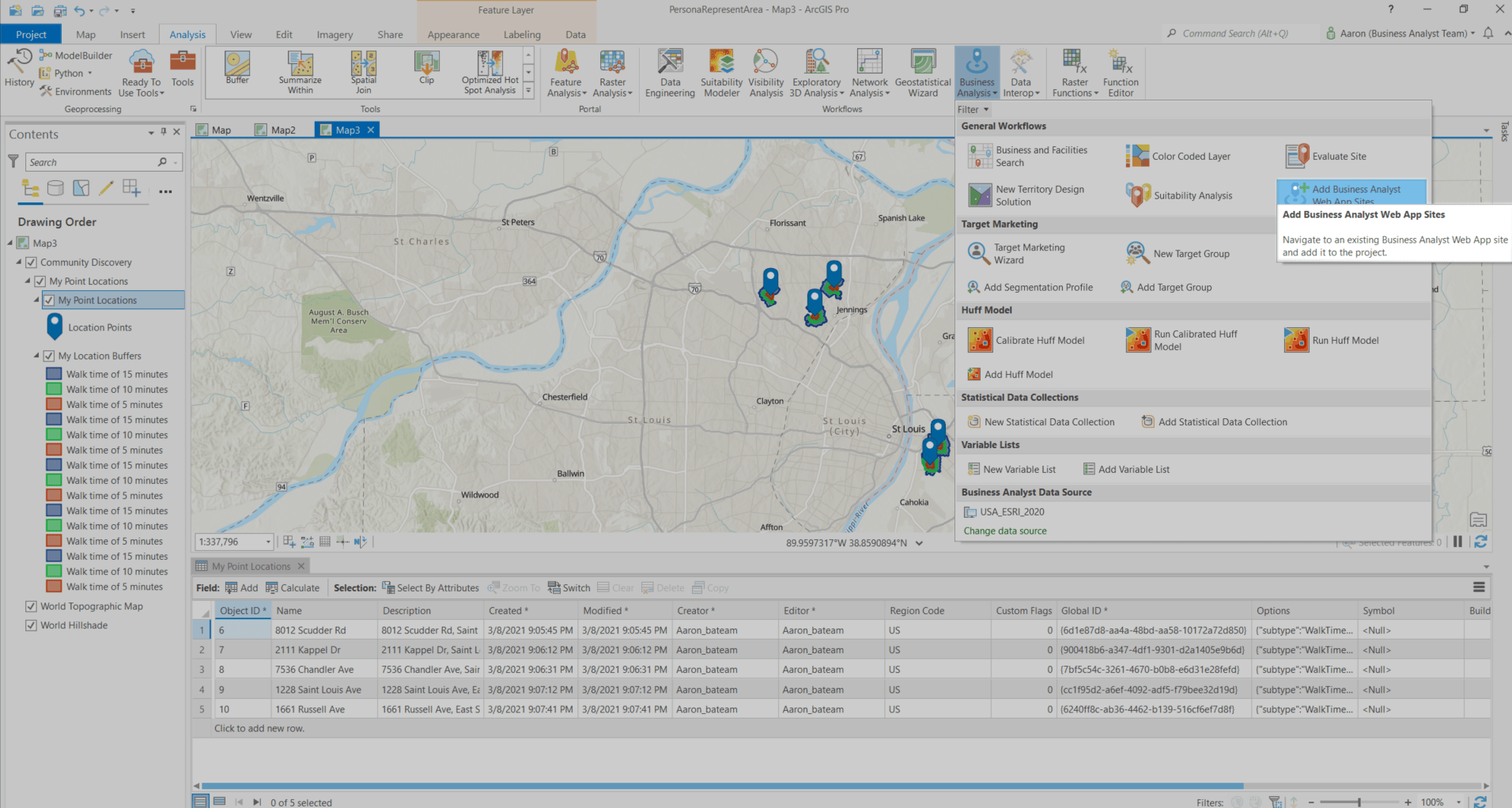 Scenario Planning in Territory Design
Scenario Planning can be a tedious process with repetitive tasks and many manual workflows. At the same time, it's critical to your sales or operations strategy. We've made two big strides to improve scenario planning processes in the upcoming release.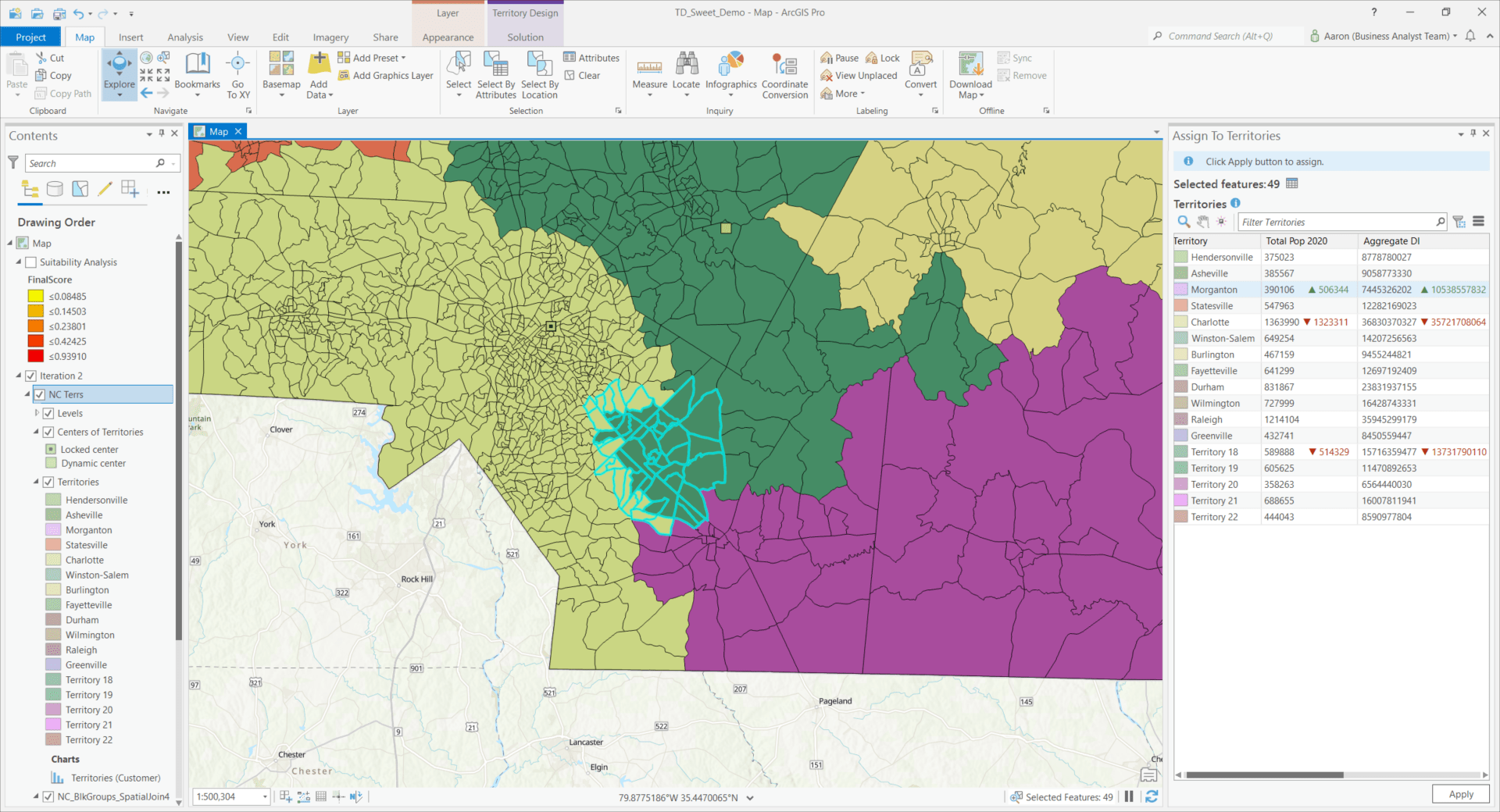 Copy Territory Solution
Protecting the integrity of your current territories is important to mitigate conflict in the scenario planning process. You will now be able to copy your current Territory Solution to create different scenarios from a consistent base solution.
Preview Territory Impacts
Eliminate the guesswork of moving features from one territory to another. Our updated interface will summarize changes to territory attributes before you change the underlying Territory Solution. Helping you use data to make informed decisions and minimizing the need to redo your work.
Additional Resources
We're so happy to share this release of ArcGIS Business Analyst Pro with you in the coming weeks. Below you can find additional links below that you may find useful.