Next month, the ArcGIS CityEngine team will be presenting sessions as part of Esri's Geodesign Summit in Redlands, California – and you're invited to join us!
We're especially looking forward to our 7th Annual ArcGIS CityEngine User Meeting, taking place immediately following the Summit, on April 13.
This is a great oppurtunity for users to meet the team, hear the latest and greatest CityEngine updates, and share their incredible work with peers. Read on for a full summary of our CityEngine sessions, and register now to attend Geodesign Summit either online or in-person.
7th Annual ArcGIS CityEngine User Community Meeting
Thursday, Apr 13 | 1:00 PM – 4:00 PM PDT
Auditorium | Building Q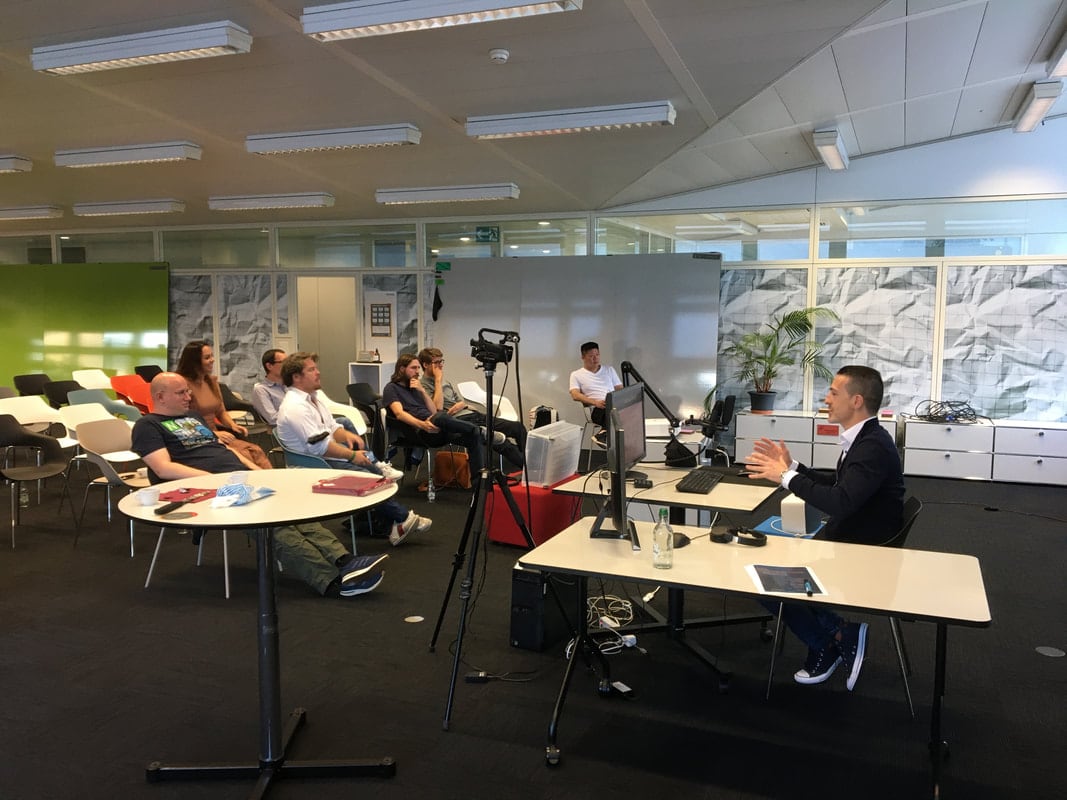 Presented by vrbn, an Esri partner. 
The CEUM '23 is the 7th annual user meeting around ArcGIS CityEngine, organized by users for users. Whether you're a CityEngine veteran or just curious about the tool's capabilities: You're welcome to join us! The CEUM is a casual community meetup, where like-minded people share their knowledge, inspire others and network. The focus are presentations of use cases from different industries such as GeoDesign, Urban Planning and Entertainment.
ArcGIS CityEngine for Urban Design
Thursday, Apr 13 | 9:00 AM – 12:00 PM PDT
Grand Canyon | Building E
Workshop presented by Esri's own Jason Karian and Renia Kagkou.
This hands-on workshop introduces ArcGIS CityEngine software at an intermediate level, from recreating existing conditions, to the planning, design, and detailing of proposals using the latest 3D procedural design rules. CityEngine can assess the impact of design decisions in real time, enabling decision-makers to meet or exceed project goals, whether they be sustainability metrics, regulatory compliance, or cost reduction. Various project examples will showcase the urban planning and design capabilities.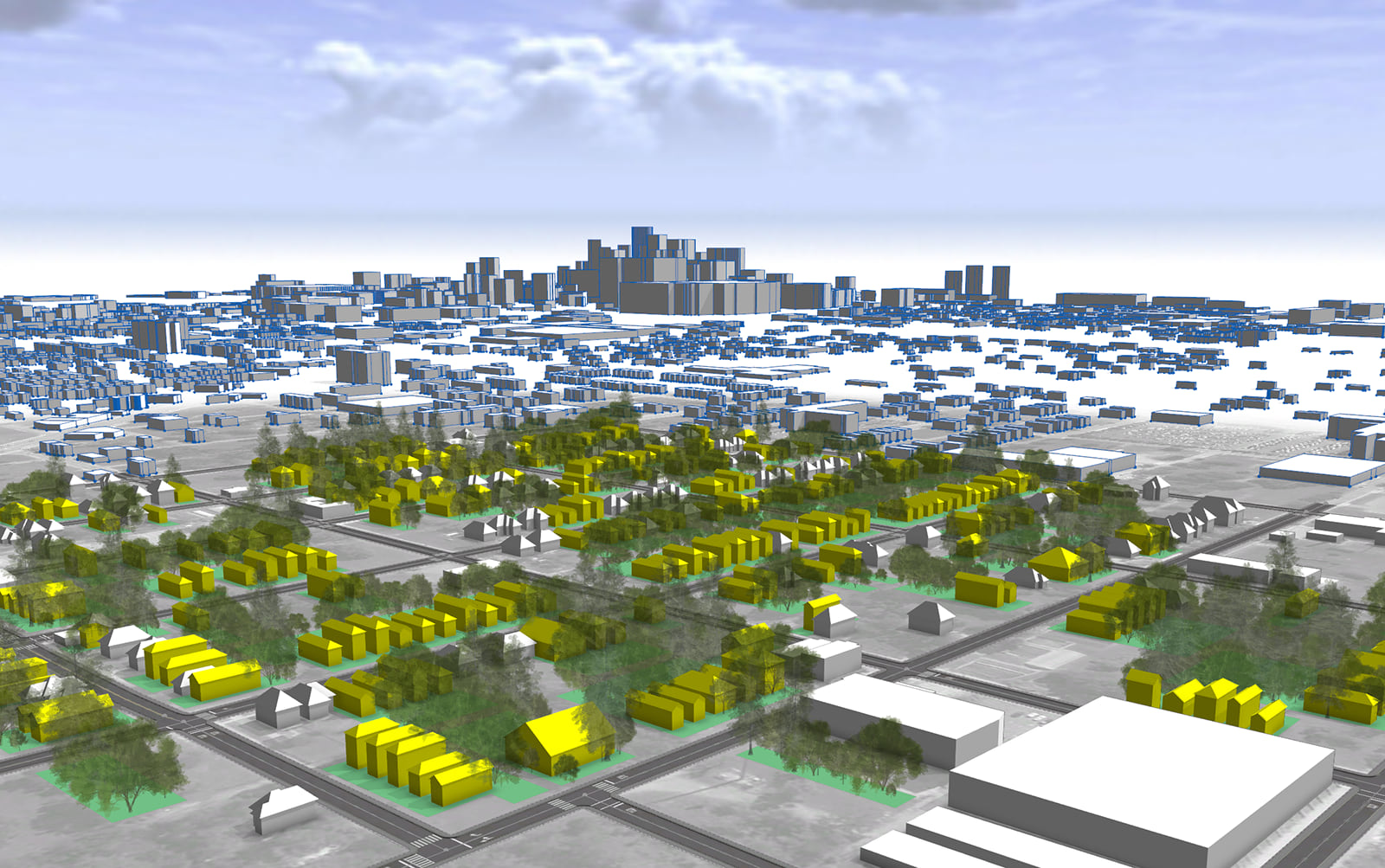 Geodesign in Action: Incorporating Sustainability in Ruled-Based Street Design Visualization
Wednesday, Apr 12 | 11:00 AM – 12:00 PM PDT
Auditorium | Building Q
Lightning Talk presented by Ilir Bejleri, Associate Professor, University of Florida
Long term suitability is rarely considered in street design. To address this issue, this study proposes a framework that incorporate measures of suistainability in rule-based modeling of street design alternatives using CityEngine Complete Streets rule. We adopt GreenLITES suitability criteria and apply them to a proof of concept application that compares four different design scenarios. The results show that this framework can be used to assess street sustainability during the conceptual design phase and can be customized to achieve communities' sustainability goals.
Please note that this event is available for in-person attendance only. Register to attend.
Geodesign in Practice: A Multi-Platform Workflow to Enhance Virtual Impact Assessment in Geodesign Project
Wednesday, Apr 12 | 3:15 PM – 4:15 PM PDT (6:15 PM – 7:15 PM EDT)
Auditorium | Building Q
Presentation by Leilei Duan, Lecturer, Spatial Sciences Institute, University of Southern California and Guoping Huang, Associate Professor, Spatial Sciences Institute, University of Southern California.
We have developed a multi-platform workflow that integrates models from CityEngine and BIM/SketchUp to be displayed in Esri Webscene with automatic customed view points to provide fast and precise visual assessment of new developments. The innovations of this workflow are two folds: 1. It creates a replicable pipeline for GIS-BIM integration; 2. The Webscene view points are created with an automatic process that customizes the webscene's URL, instead of the traditional manual generation process. This workflow allows autumatic visual impact assessment for developments.
ArcGIS Urban User Community Meeting
Thursday, Apr 13

|
9:00 AM – 12:00 PM PDT
Auditorium | Building Q
We know many ArcGIS CityEngine users also work with ArcGIS Urban, so don't forget to join the momentous 1st Annual Urban User Community Meeting on Thursday, April 13th! Whether you're new to ArcGIS Urban or a veteran, help us foster a network of like-minded people from around the world who are using ArcGIS Urban to:
Better understand spatial relationships and patterns with 3D data
Design and analyze redevelopment scenarios
Create a comprehensive 3D view of urban environments
Track city-wide projects
…and more!
Please note that this event is available for in-person attendance only. Register to attend.
We hope to see you in Redlands for what promises to be an exciting week packed full of ArcGIS CityEngine news, demonstrations, and most importantly, opportunities to connect with the CityEngine community. Learn more about Geodesign, and don't forget to register!