The ArcGIS Platform includes a group of products called Location Analytics – these products, in addition to supporting the traditional GIS audience, enable GIS and mapping to non-traditional GIS users within an organization. They bring the power of location to users who typically work with data in tables and charts (e.g., in business programs), but might not be aware of mapping and how looking at data spatially can potentially reveal relationships and patterns in the data. For GIS users, examining and analyzing data in a spatial context is obvious, but for data analysts who are not GIS aware, this is a new way to examine their data.
Location Analytics apps also help GIS users by enabling them to share their maps and data to other departments in an organization. The location analytics apps include: ArcGIS Insights, analysis software that fuses location analytics with open data science and business intelligence workflows. The other three apps: ArcGIS Maps for Office, ArcGIS Maps for Power BI, and ArcGIS Maps for Sharepoint, bring maps and data from the ArcGIS platform into several popular business programs, extending the reach of work by GIS users. This is a great option for GIS managers to promote their work to other parts of the organization.
In 1 week, at the Esri 2020 Virtual User Conference (UC), you can learn more about all of the location analytics apps by watching one (or all) of the technical workshops below:
Streaming live on Tuesday July 14 at 8:40 – 9:40 am PST
ArcGIS Insights: Data Visualization, Analysis and Science
ArcGIS Insights allows for self-service analytics using a rich suite of visualizations. This workshop will start by looking at how traditional and spatial visualizations can and should be used. We will then go beyond the basics to demonstrate some of the more advanced visual analytics available. We will describe how to effectively use and interpret the more involved approaches, such as regression and link analysis. This workshop will also outline how to connect directly to your own Python and R setups and show how you can extend, and share your data science capabilities using Insights.
On demand technical sessions:
ArcGIS Insights: An Introduction – Session ID 10689
Insights provides a user experience for analysis that focuses on simpler ways to work with your data to answer questions and share results—including visualization, drag-and-drop analytics, and on-the-fly filtering and aggregations. Insights is designed to make interactive and exploratory analyses fast and intuitive.  You will learn how to get started with Insights, including adding data from numerous sources, exploring some of the analyses, and seeing how to share results and models, as we work through some analysis examples.
ArcGIS Insights: Best Practices – Session ID 10688
This workshop will outline some of the key principles of Insights for ArcGIS, and we will demonstrate some of the less obvious tips and tricks so you can take full advantage of all that Insights offers. Insights is designed for the analyst. Analytics plays a key role in many organizations and Insights can be used by citizen data scientists, data scientists and GIS analysts. It enables the non-expert and expert alike to study all aspects of their data–temporal, qualitative, quantitative and spatial. Multiple data sources are supported from flat files to databases and of course, GIS data.
ArcGIS Maps for Office: See Your Data – Session ID 11780
ArcGIS Maps for Office enables you to add interactive maps to your Excel spreadsheet and your Powerpoint presentations.  Most of you, with an ArcGIS user account, will have access to use this functionality, so why not visualize your spreadsheet data and make engaging presentations?  This session will go through how you can get started with ArcGIS Maps for Office, outlining how anyone can quickly and easily make maps, enrich your data and even configure popups.
ArcGIS Maps for Power BI – Session ID 11360
This session will introduce Maps for Power BI, covering the different ways of accessing the application to demonstrations as to how you can get the most from it. Esri provides a mapping visual that is available with Microsoft Power BI, which is a collection of business intelligence software services, apps and connectors.
ArcGIS Maps for Sharepoint: An Introduction – Session ID 11361
In this session you will learn how to use Maps for SharePoint in three key areas. Firstly, how you can bring your SharePoint lists to life on a map using the locate workflow. Secondly, we will outline how to design and use maps to see your business data on SharePoint site pages. Finally, we will demonstrate how easily it is to drag and drop documents onto a map to tag them with location. We will also briefly outline the exciting work we are currently doing to give you an idea of what will be coming in the future.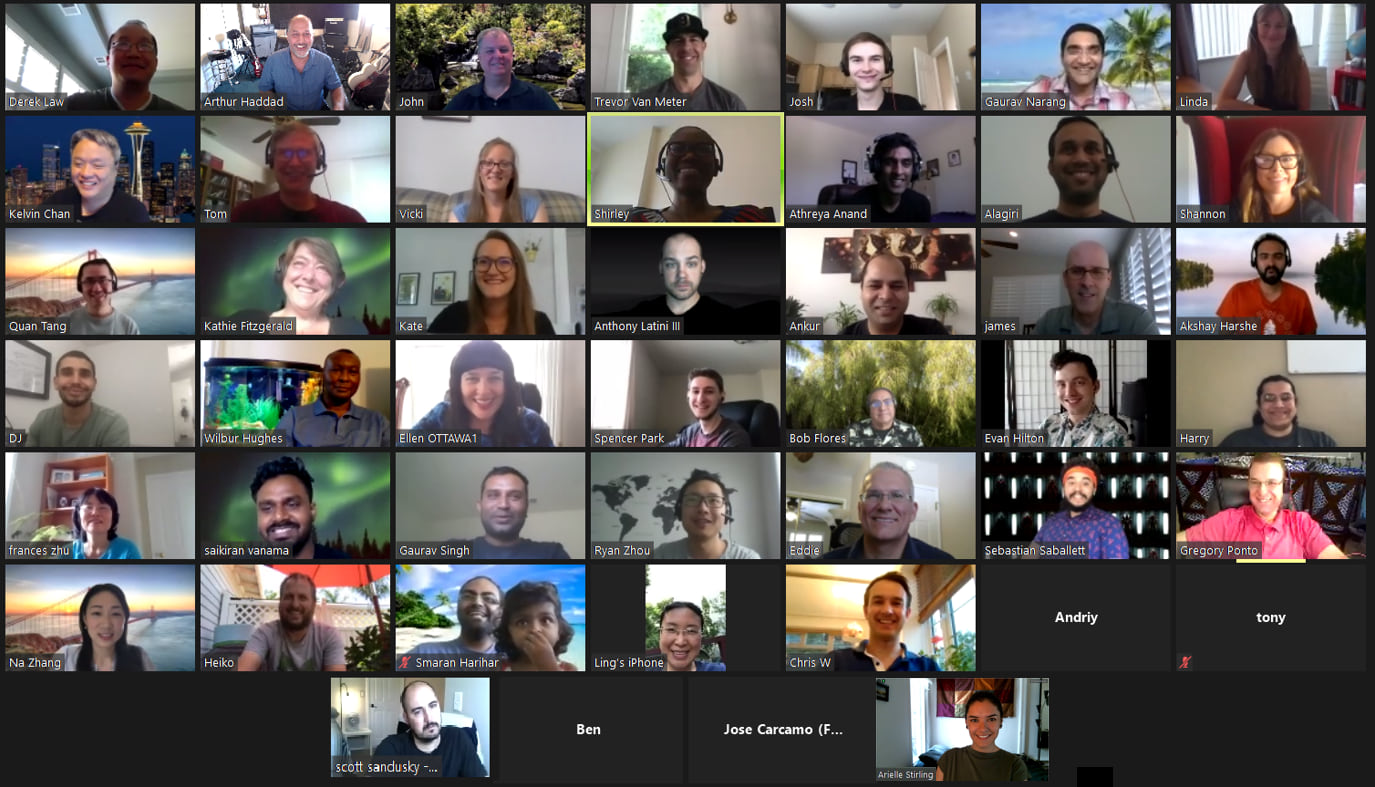 UC Showcase
In addition, you can meet with the development team staff in the UC virtual showcase. From the UC Home Page, please navigate to Esri Showcase > Showcase Areas > Location Analytics. We would love to discuss the location analytics apps, listen to your feedback, and answer questions.
Looking forward to seeing you at Esri UC 2020 and stay safe!